*This is a sponsored post in partnership with Olay, as always, all thoughts and opinions are my own.
I'm a SoCal girl and sunshine is my best friend. I get a little sad during the colder winter months and my face seems to feel the same. Thankfully, I recently found a product that not only helps to with skin hydration, but it also helps me feel refreshed & more energetic during that afternoon slump. The secret—new Olay Mist Ultimate Hydration Essence Energizing with Vitamin C & Bergamot. Check out how this Olay Mist helps give me the energy to get through my day while also hydrating & strengthening my skin year-round.
My Secret to a Fresh Face (and positive attitude)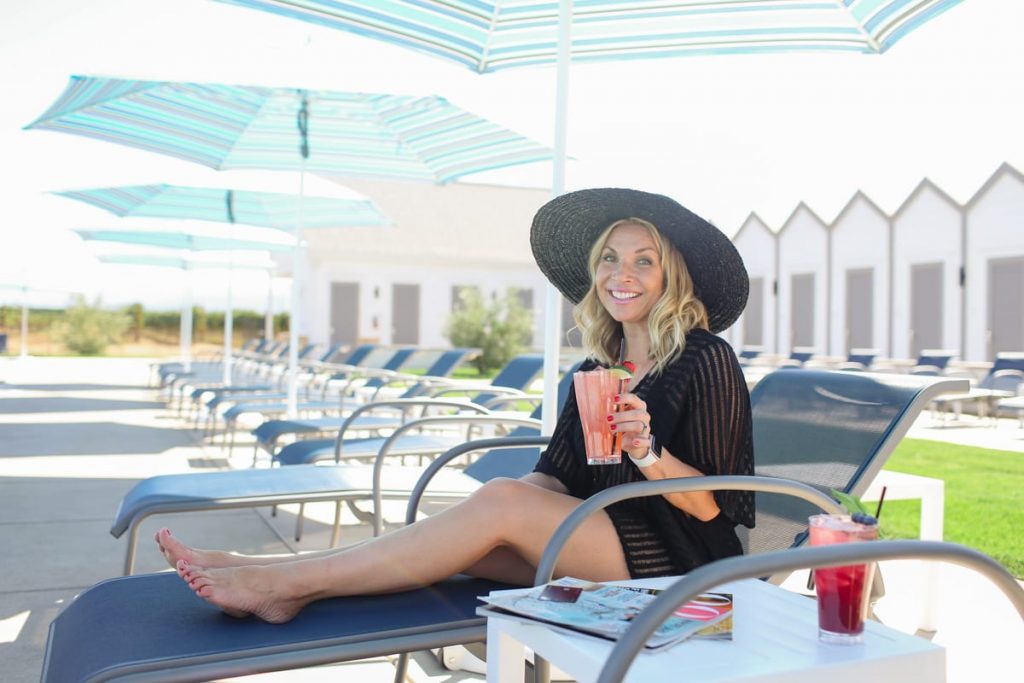 Now that I am in my late thirties I have noticed my skin needs a lot more attention than it used to. I am starting to notice fine wrinkles and a lot more dryness- especially when winter sets in. Oh, the joys of aging.
To help combat this new skin hydration situation I have been reading up on all of the ways to moisturize my skin and I came across these brand NEW Olay mists. As soon as I read that they instantly increased hydration by 60% I knew that I had to give them a try- and I am SO glad that I did!
Unlike other mists that I have tried in the past, these new Olay Mist Ultimate Hydration Essence Energizing and Calming face sprays are microfine so, you can mist your face any time of the day and it won't mess up your make-up.
This is key because my favorite time to use my Olay Mist is during the afternoon slump. Do you ever deal with that? You know, that time of day right before you need to head out to go begin the school pick-ups? You know the one. The moment where you aren't sure you are going to be able to make it without falling asleep? I know, I can't be the only mom that feels this way.
Well, in case you are like me, I will let you in on a little secret- I call in my 20-minute self-care recharge.
Instead of downing another coffee, I set an alarm to go off 20 minutes before I need to head out to get the kids. When it goes off, I steep a cup of my favorite peppermint tea, scroll Instagram to catch up with a few friends and then I lightly mist my face with Olay's new Energizing mist. It has an amazing citrus scent that immediately makes me feel more energized and alive. I also feel a bit prettier too!
I think it must be the Vitamin C & Bergamot combo that really helps to awaken the skin.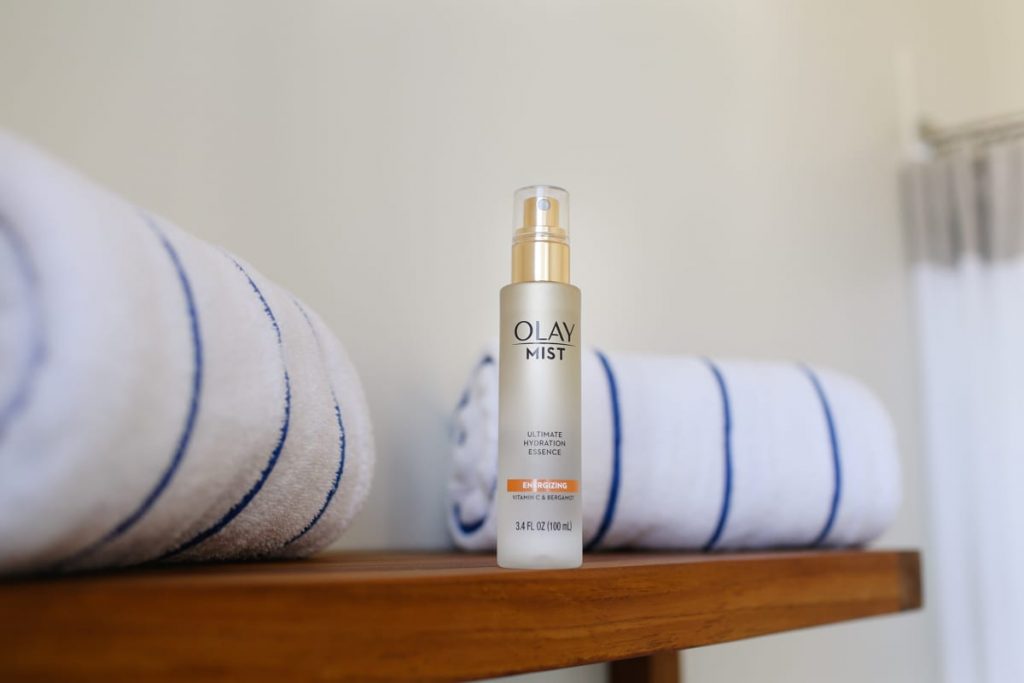 One of the best parts is that the Olay Energizing Mist is made without oils, parabens, artificial colors or dye. Plus, it is known to help fortify the skin's moisture barrier so over time your skin actually retains more moisture. So, it not only refreshes the skin but it actually strengthens it too!
I seriously cannot get enough of these mists. I have even been packing them in my suitcase to take with me on vacation. They are carry-on approved, too. The Olay Energizing mist is the perfect way to refresh mid-flight or after a long flight and they totally help me with my jet lag too!
They also feel great on your face after being out in the hot sun. I recently brought them with me on a pool day out at the new winery by my house. After a long day in the sun it felt so good to mist my face. I was immediately feeling refreshed and recharged.
You can find the NEW Olay Mists at your local Target. Who doesn't love an excuse to run in there 😉 #winning
Do you have any skin hydration tips? Leave them in the comments below.
Comments submitted may be displayed on other websites owned by the sponsoring brand.
This is a sponsored conversation written by me on behalf of Olay. The opinions and text are all mine.
Latest posts by Mama Munchkin
(see all)