With the constant flux in routine during the summer months getting a healthy dinner on the table can be tricky. Over the years I have figured out a few little tweaks to help make this task less time consuming so I can spend less time meal planning, prepping, and cooking and more time having fun! Check out my tips along with a few of my favorite super simple summer recipes.
Our FAVORITE Super Simple Summer Recipes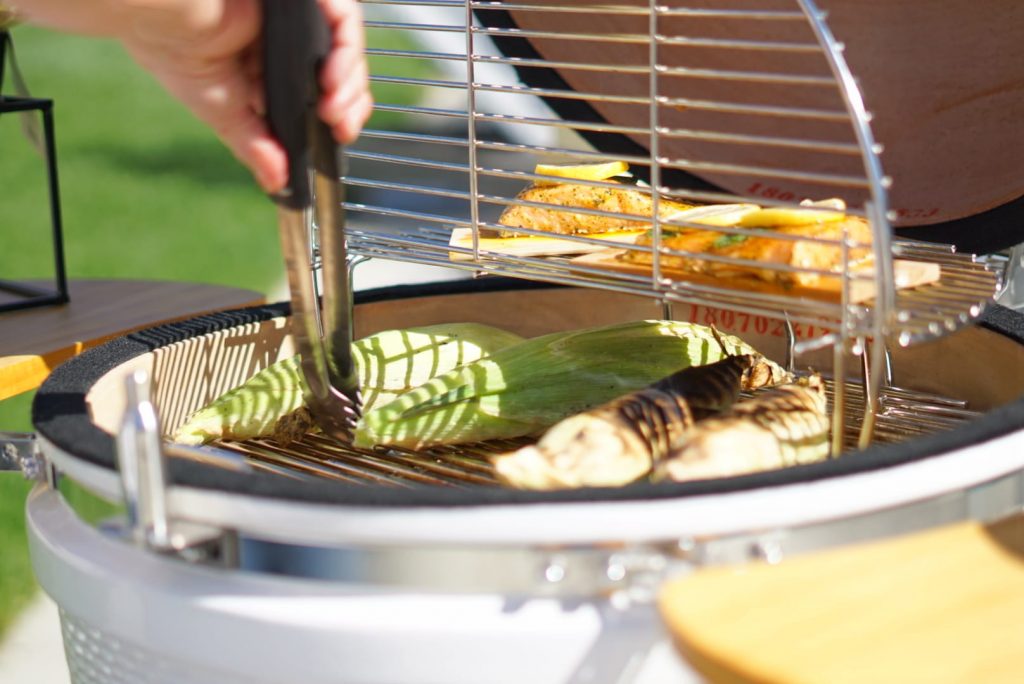 It is no secret that we love to travel, but what you may not know is how much I despise waste. Which means I have to be really smart about the foods we purchase because so many of our trips are last minute and it seems like my dinner plans get moved around all the time due to the kid's activities. Here are a few tips to making sure I can always throw together a delicious meal.
1) The freezer is your best friend!
I have tried a bunch of meal planning kits over the past year, but here is the thing. You have a bunch of fresh ingredients in your fridge and if your plans change even slightly you are left throwing whole meals away- devastating!
So, what I have learned is it is actually much better, easier and tastier to keep high-quality proteins in your freezer. They are the base to a delicious dinner and all you have to do is defrost them. This way there is no waste!
2) Quality proteins can be the star
The key to using your freezer is ensuring the proteins you are storing are super high quality and that they are packaged well. I trust Omaha Steaks, in fact, you can always find a freezer full of their steaks, fish, shrimp, chicken, and burgers in my freezer. During the fall I also stock their slow cooker and skillet meals as well.
My entire family and friends can attest we are obsessed with Omaha Steaks. How could we not be when every time we cook their meats people compliment how delicious they are. The quality and taste are just so much better than anything we get at a local grocer or butcher.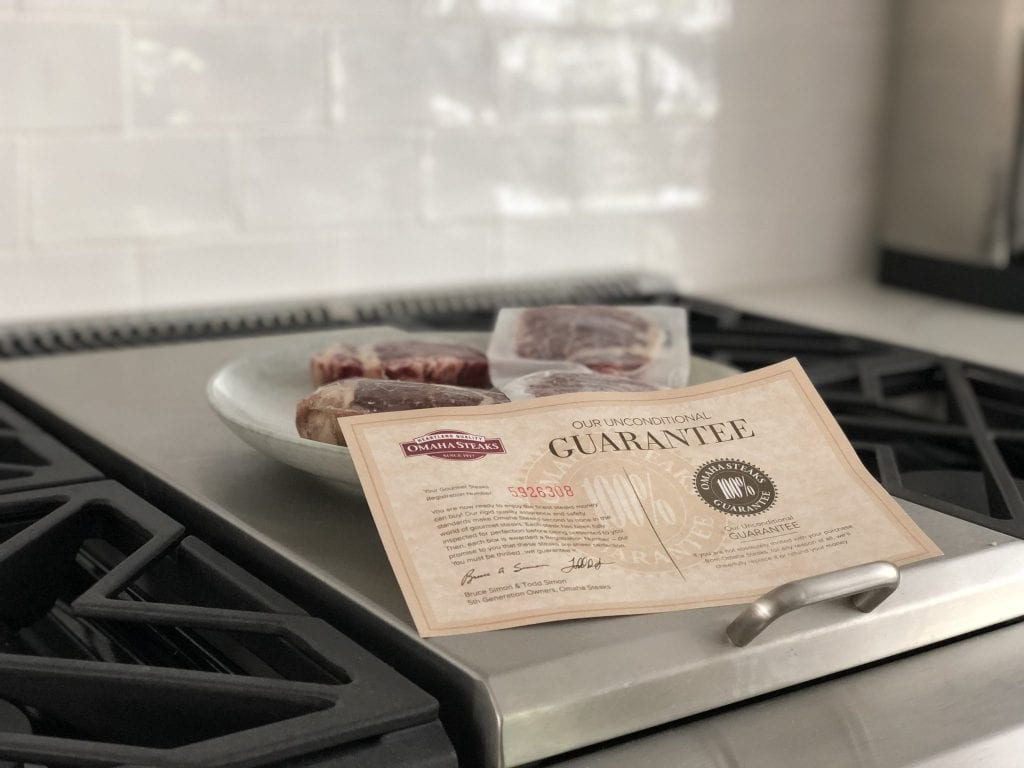 Plus, Omaha Steaks meats come individually packaged, flash-frozen and vacuum-sealed. This means a family like me that needs maybe 2 chicken breasts for the girls, fish for mom and dad, and steaks for the boys on the grill can do so easily and without any waste!!
Click here for special pricing just for our readers from Omaha Steaks.
3) Simple sides (versatility is key here)
With a star protein on the plate, all you need to do is stock a few simple sides in the fridge to throw a meal together almost effortlessly. A few of our favorites are premade salad kits from Trader Joe's and Sprouts. We also love corn on the cobb, sweet potatoes, sauteed kale or spinach, baked brussel sprouts, and asparagus.
I try to buy a few salad mixes and if we don't end up using them for dinner they make a great lunch. Fresh corn on the cobb can be frozen easily if we don't use it and same goes for greens like spinach and kale (we use the frozen greens later in smoothies).
Other veggies like brussels and asparagus are not as easy to freeze but they are delicious and go with pretty much any meal. We buy less than we think we need because it never fails, something always comes up and plans change. If I need more we usually have a few frozen veggies in the fridge to roast like broccoli and cauliflower and we almost always have sweet potatoes in our pantry.
For burgers we usually have Omaha Steaks' fries on the side along with a salad and fresh fruit- watermelon is a house favorite!
One last side that I think is worth the drive is freshly baked bread. We love fresh baguette with our steak & salad and pretzel buns can level-up your burgers!
4)Add flair
If you are hosting or if you just feel like adding an element of fun try one of these additions as a topper to your meals.
Add color with pomegranate perils (great for tacos and salads)
Grilled fruit- we love pineapple and peaches
Fresh Herbs
Super Simple Summer Recipes
Simple Pan-Seared Steak for Dummies

photo courtesy of Omaha Steaks
Ingredients:
1 TBSP Avocado Oil
Directions:
Pre-heat oven to 400 degrees Fahrenheit.
Coat steaks with seasoning.
Heat a large cast-iron skillet on medium-high heat. Once hot add avocado oil.
Once the oil is hot carefully place steaks into the skillet being cautious of splattering oil.
Sear steaks for one minute each side (you should get a nice brown crisp)
Once you have seared both sides place in the oven and continue to bake until they reach your desired doneness. We like ours Medium Rare.
Grilled Fish Tacos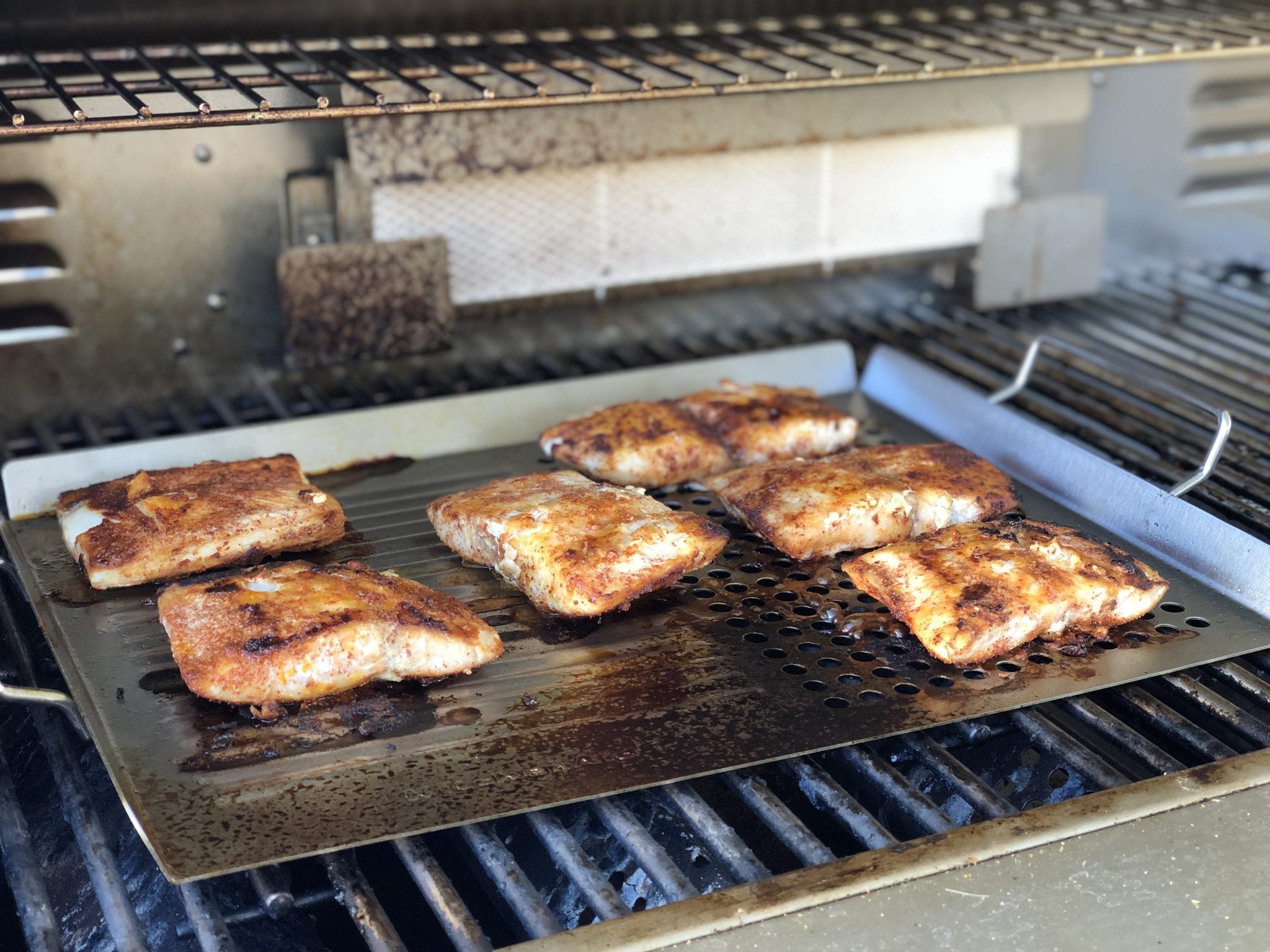 Ingredients:
Avocado Oil
Juice from 1 lime
2 tsp Chili Powder
1/2 tsp Cumin
1/2 tsp Oregano
1/2 tsp Smoked Paprika
1 tsp Sea Salt
1/4 tsp Black Pepper
Directions:
Mix together all of the seasonings in a small dish and combine with the lime juice to create a paste
Rub the paste all over your fish fillets
Heat your grill and grill until flaky (usually only 7-9 minutes)
Red Snapper Oven Baked Fish Tacos
Ingredients:
2 tsp Paprika
1 tsp Oregano
1/2 tsp Sea Salt
1/4 tsp Cayenne Pepper
2 tsp Avocado Oil
Cooking spray
Directions:
Preheat the oven to 350 degrees Fahrenheit
Mix all of the seasonings together
Add 2 tsp avocado oil to seasoning mix to create a paste
Cover each Snapper Fillet with the paste
Prepare a baking pan with cooking spray
Bake Snapper Fillets for 9-12 minutes or until flaky and cooked through.
The BEST Burgers
Ingredients:
Omaha Steaks Burgers ( we like these ones & these ones best)
Crisp Lettuce & any other fresh veggies you love
Pretzel Buns
Directions:
First prep your veggie toppings.
Cook your bacon according to directions (I love doing it in the oven)
Prepare your grill (we love this spray that you can spray while grill is on!)
Place your burgers on the grill along with the topper trays
Cook burgers until desired doneness and heat the topper trays until they are warm (5-7 minutes)
Then make and eat the best burger ever!! (We recommend bacon + bacon jam bc you can never have too much bacon!)
Grilled Sausage Rolls
Ingredients:
Directions:
These come fully cooked and you can heat them in the microwave, oven, or grill them up quick. They are fantastic in place of a hot dog but are equally delicious with roasted root veggies or served with a salad.
What are some of your go-to summer meals??
Latest posts by Mama Munchkin
(see all)