I have booked a lot of vacations, from international destinations like the Maldives and Ethiopia to all-inclusives, and by far the hardest vacations to plan for is a Disney Vacation. I have visited Disney World over 75 times in the past 25 years and it is still a challenge because there is so much to plan for and Disney Cruise is a whole different ball game.
There is soooo much to figure out when planning a Disney Vacation
What hotel to stay at?
What transportation to take for each park
Which rides to get lightning lane passes for?
What parks have early entry?
What hotels give you early entry?
When to book dining reservations
How to use genie +,
What time to get a virtual queue for the Tron & Guardians of the Galaxy Ride
the list is ENDLESS!
About 10, maybe 11 years ago, I saw an ad somewhere for a Disney Travel Agent Service and decided to give it a shot. I mean what could it hurt.
My First Disney Travel Agent Experience –
I would say my first Disney travel agent experience was as my kids say "Meh". Nothing exceptionally bad, but nothing exceptionally good either. It was one of those mega Disney Travel Agencies that has some platinum, diamond status (later I found it that just means they sell a lot of vacations, it's not the quality of service) It wasn't bad, they booked my hotel and tickets, and it saved me a little bit of time but after booking I barely heard from them again. It definitely wasn't anything to write home about.
I tried one other travel agent and it was pretty much the same experience and then my sister in law insisted I use her travel agent. She insisted so much I was pretty sure she was getting some sort of kick back from the company. It was seriously ridiculous.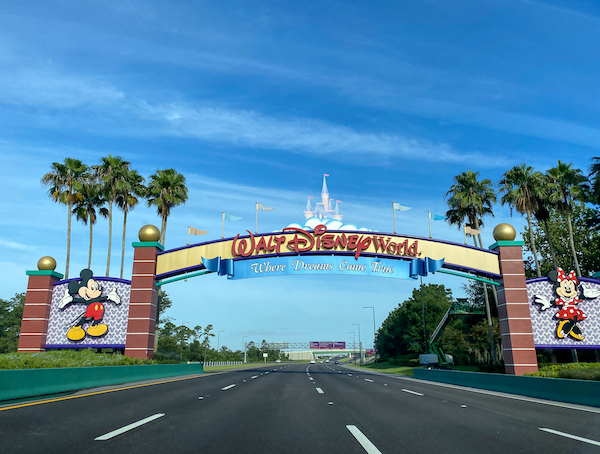 My Favorite Disney Travel Agency – Best Day Ever Vacations
I don't like to say my sister in law is right, but she was right. I called her travel agent and she was actually out of the country but told me anyone at her office would be able to assist me. She reached out to her office and immediately I was introduced to a different level of service that I had not got at other Travel Agencies.
I was looking for a trip for my four kids at the time (those were the days). What a difference in the conversations with the agents at Best Day Ever Vacations.
You could tell they were as excited for me to go on a Disney Vacations as I was. They generally were interested in my family and how they could make the trip the best possible vacation for my family. Instead of trying to upsell me on things they talked to me how to make the most out of my vacation with the kiddos.
The Travel Agent wanted to know what characters my kids liked, how my family liked to travel, they gave me tips on how to take beat the heat with the little ones, how to get awesome castle pics.
They gave me so many tips on how to navigate the park and save money and this was BEFORE I BOOKED. I hadn't put down one penny of a deposit…… and that is not even the best part (we will get to that soon)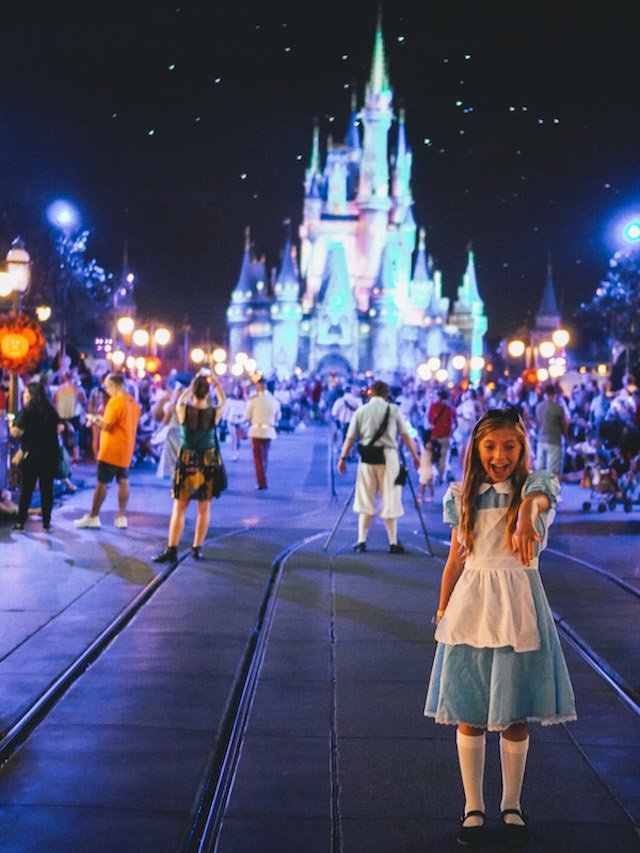 Trip Planning to it's fullest – Dining Guides, Packing Lists, Trip Planners and More
Now, This isn't the best part (I promise we will get there soon)
When we booked we literally got a personalized (the last one was a 58 page guide) which had our entire trip laid out. It included dining recommendations, room reservation #, how to do My Disney Experience and Genie + all laid out for us.
They send out reminders when it is time for booking dining reservations, send you full dining guides and will even help you secure some if needed.
Now for the Best Part……….They will find you the best deal, even months AFTER you booked your vacation
So on my 2nd booking with them I planned far in advance, at least 12 months. About 3 months before my trip, I get a call from our agent Jamie and she said Disney came out with a special offer of 35% off rooms that fall within our dates, so she called up Disney and got the exact room, the exact same ticket package and ended up saving me $178.00 per night and over $900 on my vacation. I was BLOWN AWAY
To me, that's just unbelievable. I didn't ask them to check, they just did it on their own. I even asked, "is this normal?" and she said it's their company policy to have all the agents check their clients reservation when a new sale comes out.
I was hooked after the first experience and this just sealed the deal, that was just unbelievable customer service in my opinion. Go check them out, they are just amazing. They book Disney World, Disneyland, DIsney Cruise & Aulani. https://www.bestdayevervacations.com
Now, you are probably wondering how I even have two more travel agencies after this review, well Best Day Ever Vacations does not book International Disney trips to Asia and they don't do Adventures by Disney.
---
2. Wishful Thinking – Best for International Disney Vacations – Tokyo Disney, Shanghai Disney & Hong Kong Disney
If you are looking for an international trip then this is the spot to go. Booking a trip to Tokyo is easy. Booking a trip to Tokyo Disney is hard. It is because the parks are set up for Japanese tourists so everything is in Japanese when trying to book.
When we went to Tokyo Disney we definitely needed help navigating the options. Nothing is the same as booking in the US Parks and the website was very confusing.
I was so thankful to find Wishful Thinking. They made our lives much easier. They helped plan everything from our hotel rooms, to our tickets to our rail passes back to Tokyo. They made our trip to Tokyo Disneyland a breeze.
Tink's Magical Vacations – Best Agency to book an Adventures by Disney International Trip
Tink's is another solid choice for booking destinations. We used their services to book our Adventures by Disney trip to New York. We got to see Frozen, Good Morning America, the trip was a blast. They are amazing at what they do. They have a whole team dedicated to creating unique and magical experiences for your Disney vacations. If you want to do an Adventures by Disney Trip, this is your agency.
They offer top-notch service and attention to detail to help make your trip planning experience stress-free and enjoyable.
---
What you should look for in a Disney Travel Agent
Before we jump ahead to #2, I do want to share what you should look for in a Disney travel agent, just in case you go with someone different. Just like how not all Disney Rides are the same, not all Disney travel agents are created the same. Some will book your trip and you never hear from them again, and others are an absolute dream to work with.
Here are some things to look for in your Disney Travel agent
FREE Services – Disney Travel Agents

should not charge for the service of booking your reservation

(they receive a % from Disney for booking your vacation) – We have had several companies offer "premium services" and really what we got was a 3 page Dining guide which cost us $250
Itinerary Planning – I don't need someone to tell me exactly what to do on each day, but it is nice to have a guide to each parks and resorts.
Be True Disney Experts – Anyone can google the best disney world hotels, but you want to work with people who know all the little details, like the Beach Club has the best pool in all of Disney World or that you can enjoy night vision of the animals at Animal Kingdom Lodge Jambo House.
Provide Reminders – There are a lot of things to plan for on a Disney trip, when to book dining, when to check in for your cruise. All those reminders should be provided by your travel agent.
Packing Lists & Guides – Your Disney Travel Agent should also have extras for you like, packing lists, dining guides, park tips and more
Have Fun Complimentary Extras – Best Day Ever Vacations, offers a ton of complimentary services from a complete planning guide, to money and time saving tips for in the parks and they often have fun gifts for us upon arrival