This post is sponsored by Babbleboxx on behalf of Fruit Of The Loom.
One of the things I never thought I would be talking about is the importance of packing quick dry underwear. But, here we are and you are going to want to stick with me because I promise this tip, plus the few others I am sharing will make your next trip so much more enjoyable.
The Best Lightweight Underwear + Other Travel Gear You Didn't Know You Needed!
Comfort is EVERYTHING when you travel. I dare you to try walking in uncomfortable shoes all across Europe, same goes for an itchy shirt, pants that are too tight, or underwear that rides up… I am serious! I don't care how cute you look or how great your Instagram shot was I guarantee you it won't be worth it. So, here are a few tips to ensure you pack the right clothes & travel gear to ensure maximum comfort on your next trip!
Lightweight Underwear-
You may be wondering why in the world you would want to pack lightweight underwear, the interesting thing is there are actually a bunch of reasons.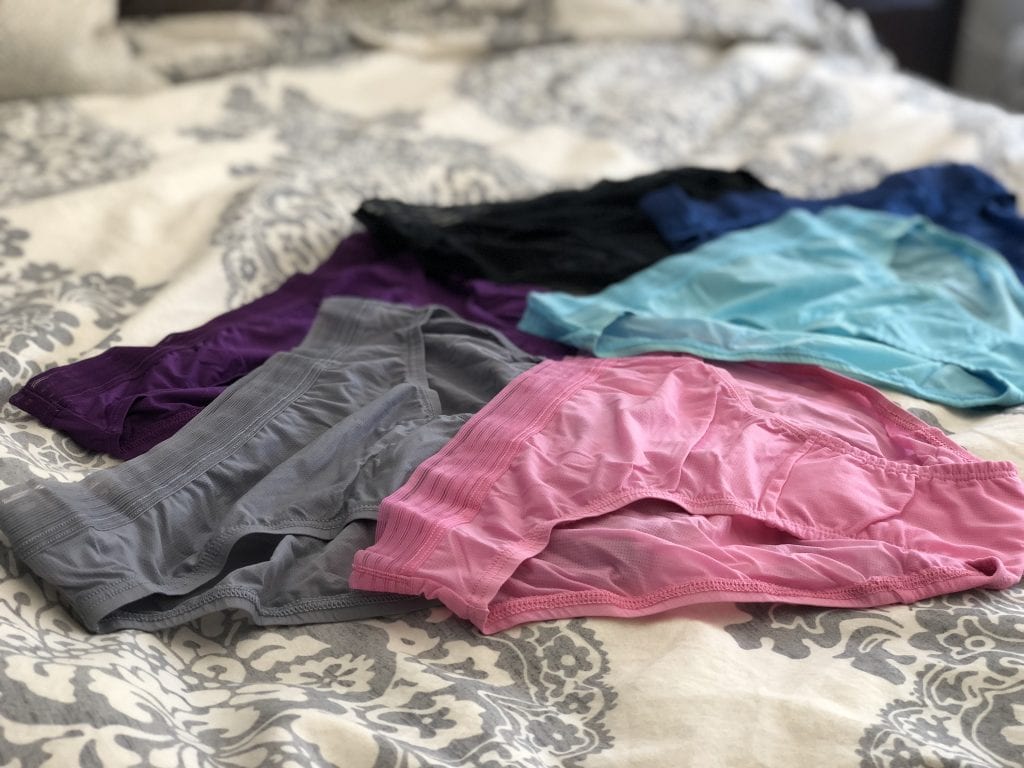 1 Lightweight Underwear allows you to pack fewer undies because you can wash them in the bathroom sink and they will dry overnight. This ends up saving tons of room because normally you re-wear clothes but you have to pack panties for each day you are away.
2 They are also incredibly comfortable because they are lightweight, which saves you on baggage and more importantly the ultra lightweight fabric feels incredible on your skin. The lightweight underwear I recommend is Fruit of the Loom EverLight. These panties are so crazy comfortable thanks to their breathable 4-way stretch that I wear them at home and abroad.
3 I hate panty lines which is another reason why I pack these lightweight underwear. The Fruit of the Loom EverLight panties provides all-day comfort with no panty lines.
Grab a pair of Fruit of the Loom EverLight panties and SAVE!!!
$2 off all Women's EverLight Underwear at http://www.fruit.com with coupon code "LIGHT" applied at checkout.
*This code is valid across all Everlight products and can be used more than once. This sale period will run May 14 – May 28.
Jeggings
With all the amazingly comfortable jeggings (jean leggings) that are out these days, I think you are a fool not to pack them in your bag. I promise you will love the added stretch and comfort on long travel days.
Down Jacket
Another indispensable item in any traveler's repertoire is a good compact packable down jacket. These amazing jackets fold up super tiny making them perfect for travel. They will keep you warm on their own but are also great when layered as well.
Turban Headband
If you are anything like me you may be keen to not washing your hair a few days on the trip. Maybe by choice or maybe because you are camping or traveling somewhere more remote.
They come in all sorts of cool colors and they make drab oily hair look super fashionable.
Laundry Detergent Sheets
I mentioned doing laundry in the sink when we talked about lightweight underwear. One of the things I pack to make doing laundry in my hotel room easy is laundry detergent sheets. There are a few companies that make these paper thin water-soluble laundry soap sheets and they are super simple to use you just drop a few sheets in the sink with your dirty clothes and wash. It's so much more practical than liquid detergent or messy powders.
Earplugs
You never know when you are going to wind up in a noisy area when you are in desperate need of sleep. It happens most often on planes with babies and hotels near freeways or older resorts with paper-thin walls. A good pair of earplugs can really save your day. They are super tiny and lightweight so there is no reason not to bring them.
Portable Water Bottle with Filter
Staying hydrated is so important when you travel. Which is why I always choose to carry a water bottle. I prefer having my own refillable water bottle because depending on where I am traveling bottles of water can be hard to come by or very expensive. I have found that it is much easier to carry a water bottle with its own filtration system so I am never without water.
What are your must-have travel items?
Pin it for later-
*Disclosure- This post is sponsored by Babbleboxx on behalf of Fruit Of The Loom. All thoughts, as always, are 100% my own.
Latest posts by Mama Munchkin
(see all)