The Big Smoke. The Swinging City. The City and The Square Mile. Whatever you like to call it, it is hard to deny that London is one of the greatest cities on Earth, not to mention one of the greatest places to travel with the family. Just like many other great cities around the world, there are just about a million things to do. Of course, if you only have 3 days in London, you want to make the most of it. Below you will find the top 10 things you need to make sure to do!
London is a city that will surprise you at every turn, from all of its magnificent history to delicious food and quaint corners. We worried that our kids would feel bored in London, but we were so very wrong! I actually think it turned out to be one of our very favorite stops on our Europe adventure.
3 Days In London- The Perfect Family Itinerary
To create the perfect family itinerary, you will want to pull a couple of things from each of the separate categories below. We have learned that with short trips, it is important not to jam-pack your schedule to the point of the whole family being exhausted and miserable. This means that it is extra important to plan ahead and prioritize the things you really want to see and do.
In the first section, you will find the most popular things to do in London that everyone will surely ask you about seeing when you are back home. Next, you will find the kid's favorites and then a list of the more unique London attractions. These things will make the trip feel tailored to your family and extra special. Lastly, we listed our cultural and historical favorites because a trip to London really wouldn't be complete without checking a couple of them off!
Things You Don't Want to Miss During Your 3 Days in London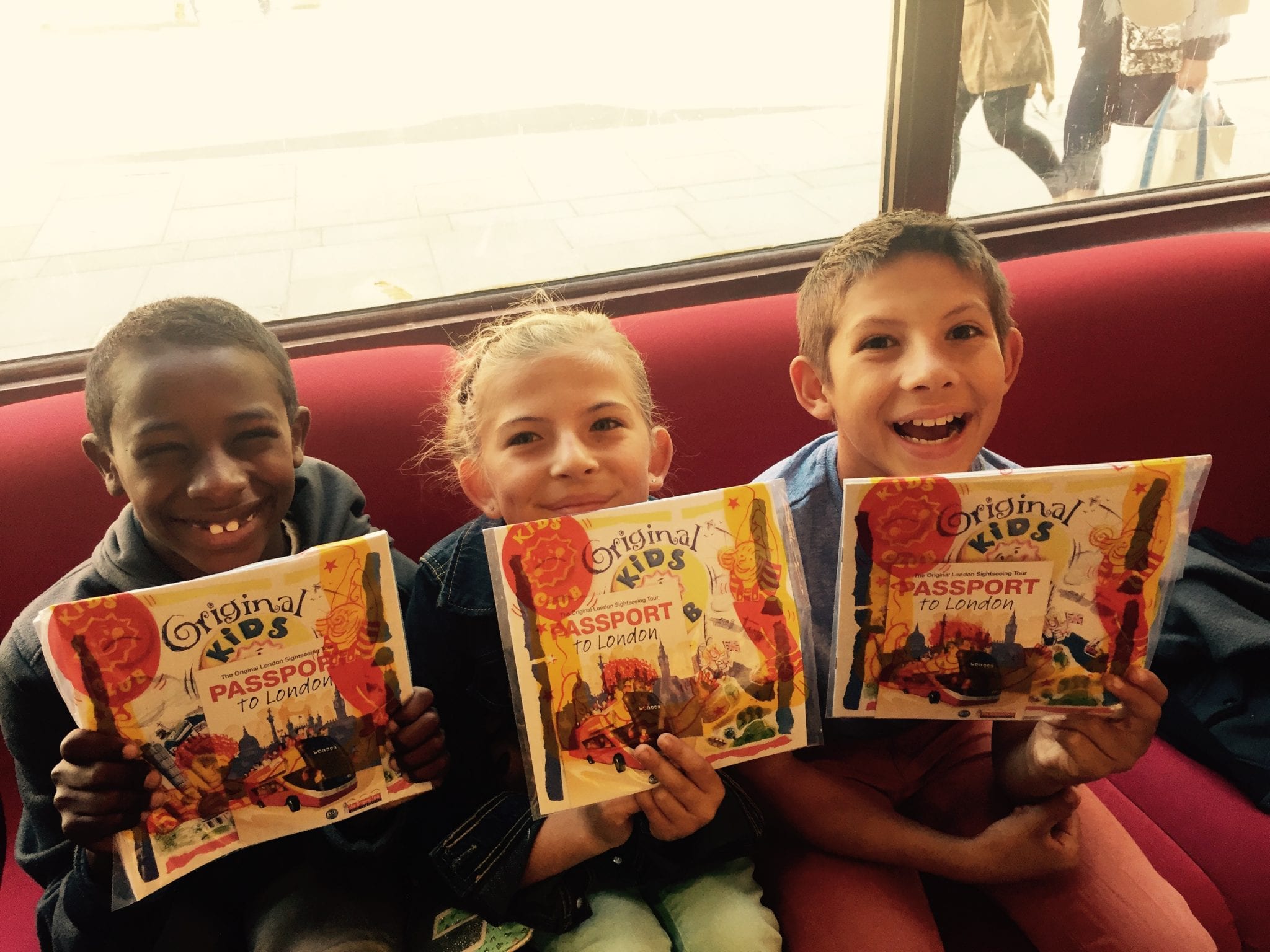 One of our favorite tours of London is the Original Tour. This hop-on/hop-off tour is the best way to see the entirety of London and all of the cool royalty that is spread throughout it. You and your family can walk down near Buckingham Palace, see the Changing of the Guard, and get to know the history of the whole city with top-notch guides. If you want to get the most out of the city in a short time, this is the best way to do so. Check out the different options here!
From crown jewels to antique weaponry, a visit to the Tower of London is one of the best ways to soak in the unique history of this great city. Of course, one of the coolest parts about this royal historical attraction is that the royalty of London is still very much in existence today, which means you can experience it in both the past and the present. Keep in mind, this is a stop on the Original Tour.
Camden Market is another favorite for both locals and tourists. Spend a morning or afternoon here, and you can taste some of the best food, shop at some of the coolest stalls, or pick up some one-of-a-kind souvenirs for the folks back home. The best part about the Camden Market is that you can find food here from all over the world. From ethnic cuisine to English delicacies, Camden Market has just about everything you could want. Plus, the place has energy like nothing else!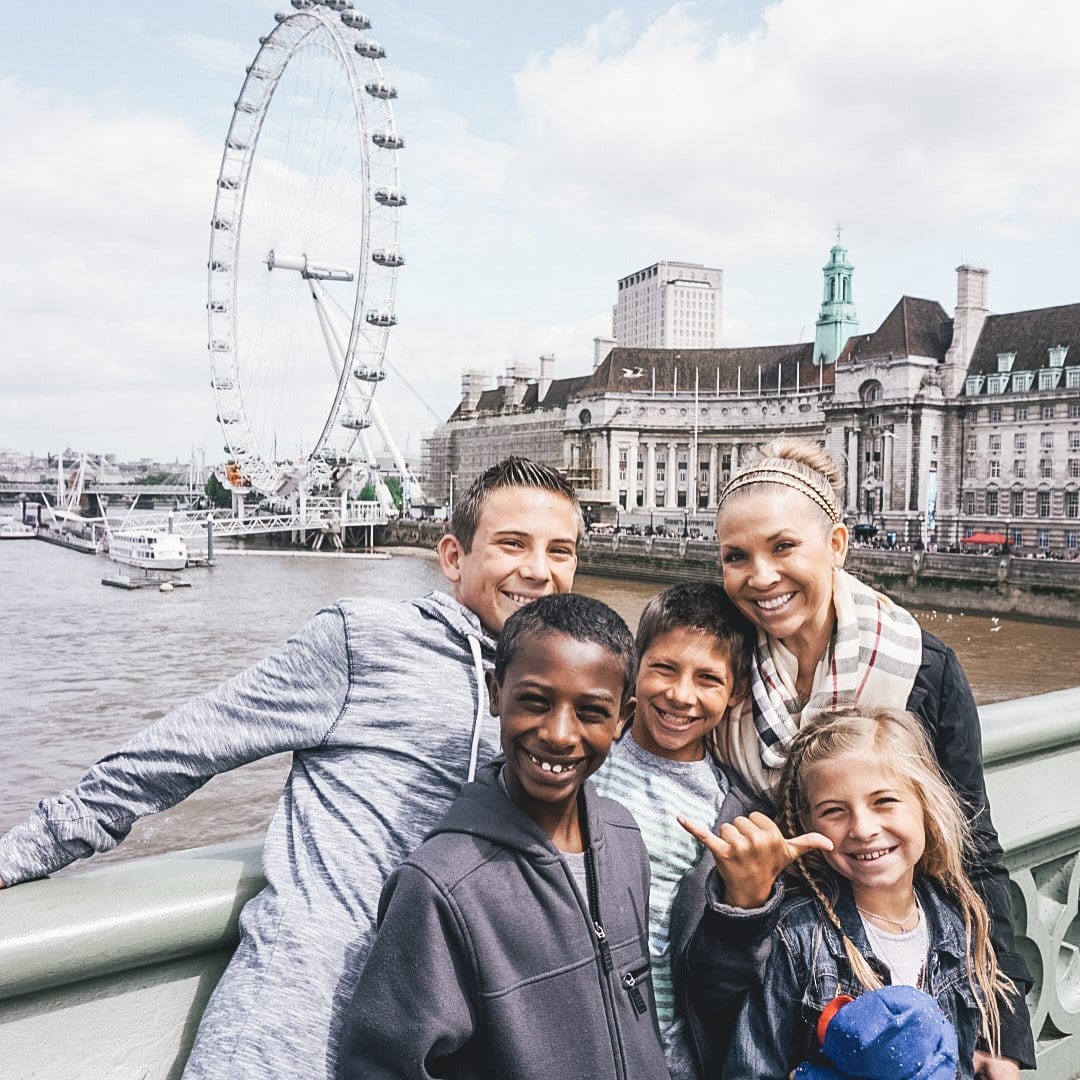 Do you know that giant Ferris wheel that sits along the River Thames? It is known as the London Eye, and it is one of the coolest places to take in views of the South Bank of London. It goes more than 400 feet up in the air and provides 360-degree views from the top to the bottom. The lines can be pretty long, so make sure to get there early to get through fast. Pre-buy your ticket to avoid lines here!
You probably knew this one was coming! Big Ben is the Houses of Parliament's iconic clock tower. The general public cannot go up into the tower, but it is still something to see and also a great spot to grab a photo of your 3 day London adventure. Hearing the bell ring is also quite special. You will probably pass by Big Ben if you decide to take any city tour, but if you stop by on your own time I would recommend going at night. The tower is even more stunning when it is all lit up!
The London Bridge is another icon to be found in this city. It stretches over the Thames and under the shadow of The Shard offering some pretty spectacular views of the skyline. Take a stroll across the bridge if you plan on heading to the city's oldest market, the Borough Market. It is right across the way making this a great activity that checks two things off your list. In fact, the surrounding area of the bridge is rich in culture and a great place to get a real feel of London.
Our Kids Favorite Things To Do on a 3 Day Trip to London
The London Duck Tours is one of the more unique ways to see all of London. The drivers are absolutely awesome and have tons of knowledge about the city. Not only will you get to see all of the great London landmarks in central London, but you'll also get to splash down inside of the River Thames. If you have kids, there is no doubt that they will love this activity!
There is nothing quite as buzzy as the West End of London, and Piccadilly Circus certainly lives up to its name as the Portal of that region. Many people refer to it as the Times Square of London. With busy roads, lively restaurants and bars, and exciting energy, Piccadilly Circus has a little bit of something for everyone.
We highly recommend visiting Piccadilly Circus at night. That is when all of the lights are up and you'll get to experience it in full form.
When you only have 3 days in London, it is best to visit areas that have tons of different activities right in one spot. Covent Garden is a highly popular district in London because of this. You will find markets, street performers, and the best souvenir shops in the piazza area.
There is a theatre if you would like to catch a show or you could visit the family-friendly Transport Museum. Within Covent Garden also lies The Royal Opera house, which is home to The Royal Ballet. The perfect stop if you have any little ballerinas with you!
Sure, there is probably a zoo you could visit at home but very few compare to the London Zoo. The zoo was built in 1827, making it a historical site with some really cool architecture. However, they have come a very long way from the show-type zoo and are now a sanctuary for many species. The zoo has conservation projects in over 50 countries! They let you get up close and personal to the animals in a way that is both safe for you and them with a couple of awesome walk-through exhibits.
There are actually two zoos; one in London and one just north in Whipsnade. Whipsnade is home to many of the larger creatures, but with only 3 days you may want to just visit the London location. You can grab a ticket for either park here!
Unique Things To Do on a 3 Day Trip to London
The Portobello Road Market is a favorite for both tourists and locals alike. It sits just inside the Notting Hill neighborhood and stretches all the way down Portobello Road. The market is filled to the brim with over 1,000 merchants who sell art, jewelry, antiques, food, and clothing. It is one of the best places to score souvenirs that aren't too commonplace. Fans of vintage attire will love the large selection that the market provides as well.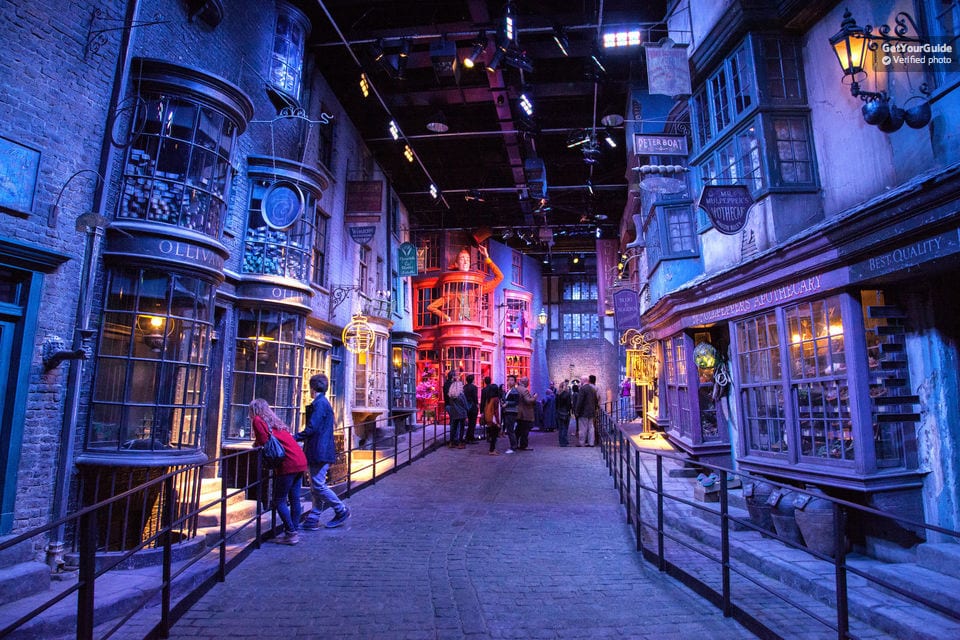 To get on the Harry Potter Warner Bros Studio Tour, you'll definitely need to make sure that you can get tickets in advance. It is a great way for Harry Potter fans to get behind the scenes and discover some of the great sets, props, costumes, and more, which helped to make the films so incredible. You will also get to see some famous shops, including Ollivander's Wand Shop, and walk on the cobblestone streets of Diagon Alley. Buy tickets in advance here!
The Sky Garden is an enlarged glass dome that has three stories of social spaces, public gardens, and observation decks for bird's eye views of the city. You can grab a delicious bite to eat while you are here before you roam around the multi-level building. Of course, you'll want to make sure that you get tickets early, as there is a limited number.
Experiencing History & Culture Over 3 Days in London
The National Gallery in Trafalgar Square is one of the most impressive places in all of London, and it is so big that it requires a color-coded map to get through the whole thing without getting lost. Here you and your family can appreciate some of the world's greatest French Impressionist works and Italian Renaissance masterpieces. There are over 2,300 pieces to enjoy at any given time. While you may need a bit more than a day to truly take in the whole thing, it is well worth trying to explore as much as you possibly can. Click here for some tour options!
Westminster Abbey holds thousands of years of history, but this site is still bustling with all sorts of activity. It is a working church and the site of many royal occasions. There are multiple self-guided tours choose from based on your interests. It's fun to walk around as a family and discover the significance of different areas around the abbey.
Westminster Abbey is worth a visit even if traveling with just small children! Be sure to check their calendar for family days where they have special activities going on like crafts and choir performances. Click here to read more about family activities!
Whatever interests you and your family, you can probably find it in Hyde Park right in the heart of the city. You can walk, cycle, boat, or take in views of the lake from horseback. You can walk around a rose garden or find statues and memorials located all around the park. The Diana, Princess of Wales Memorial Fountain is also located in Hyde Park. As for historical significance, this has long been a site of protests, marches, and rallies. Every Sunday morning you will find people sharing their life views on the Speakers' Corner.
Bonus, if you are traveling with little ones this is a great place to let them roam. There is also a cool playground meant to inspire creative play where they can get some energy out.
St. Paul's Cathedral is the magnificent dome that you see along London's skyline, but it gets even more magnificent when you step inside. There is the Nave, the Dome, the Whispering Gallery, High Altar, the Grand Organ and Crypt along with 200 artifacts to tell the historical story of this cathedral. If Royal weddings are your thing, then you probably know this is where Princess Diana and Prince Charles were married. It is also where Winston Churchill and Margaret Thatcher's memorial services were held, among others.
If you take the (lengthy) climb up the steps to the top, you will be rewarded with one of the best views of London. Pre-purchase your admission tickets here!
What will you do with 3 days in London?
While it is impossible to explore the entirety of this great city in less than 72 hours, there are plenty of things you can experience if you plan your trip right. We hope that our list has helped you to narrow down your itinerary so that you can get as much in as you can! Enjoy London!
Have Questions about Traveling Abroad with kids, feel free to leave a comment or send me a Direct Message on Instagram
You May Also Like:
12 Spectacular Things to do in London with Kids [+ 3 are Free]
Packing List for Europe- [20 Amazing Outfits] in just one Carry On!
15 Amazing Things To Do In Barcelona With Kids & 1 We'd Skip