We leave in one week- AHHHHH!!! I have such crazy mixed emotions for this trip. I'm SO excited to get this special bonding time with Shea- our relationship is so delicate and I am hoping this really helps us form a stronger bond. I am also INSANELY nervous. I am worried about the logistics… will his family really be there, what will it be like for him to meet them again, will he have guilt after meeting them that we get to live such a luxurious life?
Top that with the safety factors that are always present when traveling to a third world country. Ethiopia is a fairly safe country to travel to and the only real concerns for travelers seem to be with petty theft, car accidents and health. I am prepared for all of those things but it is still a little daunting when I think it all through. So, prayers and positive vibes are greatly appreciated.
Okay, now getting to the good stuff.
UPDATE: Shea's Soccer Balls for Ethiopia
Shea's donation drive is going FANTASTIC!!! So far we have collected over 300 soccer balls. Shea is over the moon excited!!! He cannot believe his little idea turned out so well. He has received donations from family, friends from school and sports and even friends who have never met him but maybe know us through social media. He also received a special donation from Big 5. The world can be a crazy and sometimes SCARY place but I fully believe we are mostly made of good, kind and caring souls. This type of event only drives that thought home even harder. The fact that all of YOU are gifting your time and money to deliver so much joy to my son and a bunch of complete strangers in Africa is pretty amazing.
I cannot wait to deliver the balls!! I am going to try to take tons of pics and video so you too can witness the joy YOU are bringing to others all the way around the world!!
Ethiopia Packing List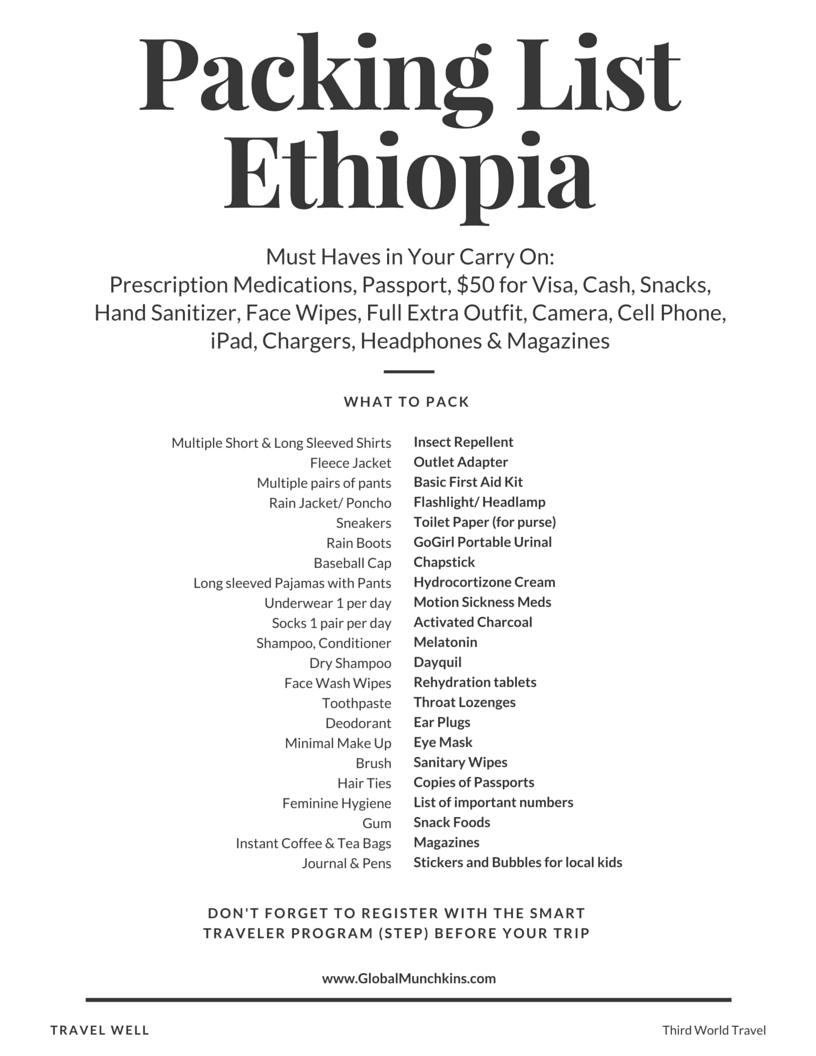 *Click on the list to view in full size