Hollywood might just be one of the best-known destinations in the country, revered for traditional glitz and glamour, as well as its west-coast vibe and variety of attractions. Just a short distance from other incredible Southern California destinations, including Downtown Los Angeles, Santa Monica, and Huntington Beach, there is plenty to do while visiting Hollywood.
Come with us as we explore some of the best things to do while visiting the land of the stars and give you a list of all the best things to do in Hollywood on your next visit!
Walk the Walk of Fame
Why You Should Go
The Hollywood Walk of Fame is a unique attraction in that it is part of the public space. You don't have to spend a single cent to enjoy it. With over 2,000 stars that commemorate some of the most recognizable industry names of past and present, you'll have a great time finding your favorite celebrities and snapping photos.
Tour The Dolby Theatre
Why You Should Go
The Dolby Theatre is almost as synonymous with Hollywood as the Walk of Fame. Sitting on a popular portion of Hollywood Boulevard, the Dolby Theatre is best-known for hosting the Academy Awards. We recommend taking a guided tour to learn more about the history of the theatre and its majestic architecture.
Explore Universal Studios Hollywood
Why You Should Go
Universal Studios Hollywood might just be one of the biggest attractions in the city. Here you'll find a theme park, a downtown area with restaurants and shops, and a full-fledged studio. Enjoy new and classic rides, as well as iconic portions of the park like the Wizarding World of Harry Potter. Make sure to hop on the legendary Universal Studio Tour to take a trip through the Universal backlot!
Enjoy a One of a Kind Dinner at Barton G
I am not the type of person to splurge on a dinner, but when one of my cousin's told us about Barton G, we had to check it out. Every dish is served in some sort of extravagant display.
We started off with some appetizers, the popcorn shrimp, which of course came in a popcorn machine and a garden salad which arrived in a wheel barrow.
For entrees, the displays become even more extravagant. The filet mignon arrived with a 4 foot fork, the honey glazed fish arrived in a bee keeper contraption and the chicken arrived in a bird cage. On top of that the dinner itself was absolutely delicious
For dessert we enjoyed Marie Antoinette's cotton candy head and the funnel cakes which were served with a carnival game that actually worked. It was simply amazing. This place is definitely unique and worth a visit.
---
Explore the Hollywood Museum
Why You Should Go
Smack dab on Hollywood and Highland is the Hollywood Museum, home to some of the best showbiz collections on Earth. Here you'll find original film, movie props, costumers, and so much more. Explore the cell of Hannibal Lector or snap a picture with dresses worn by Marilyn Monroe.
Hike To the Hollywood Sign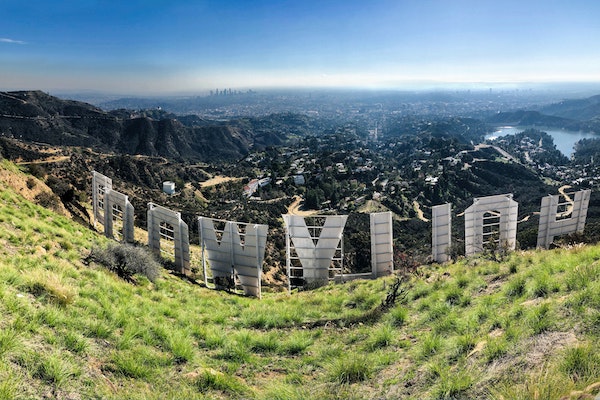 Why You Should Go
No trip to Hollywood is complete without a photo of you and your family in front of the Hollywood Sign. The sign was constructed more than a century ago and has become one of Southern California's most iconic pieces of architecture. If you don't mind a short hike, you can get pretty close to the sign to get some good photos, though full access is prohibited.
---
Step Into a Movie at Warner Brothers Studio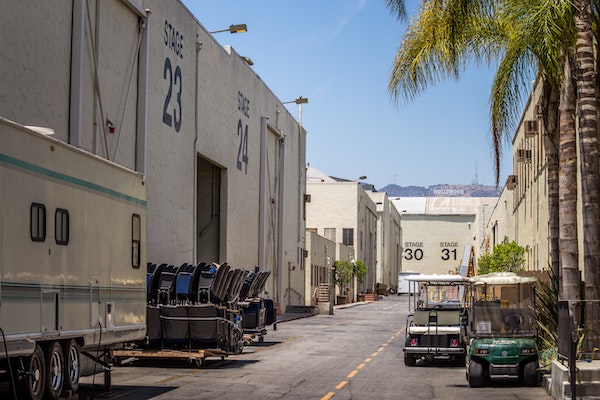 Why You Should Go
Right over the hill in Burbank lies a top-notch attraction for movie buffs. From the Big Bang Theory to Casablanca, Warner Brothers has a serious history in both TV and film. We highly recommend taking one of the guided tours to get an in-depth look at the lot and learn more about some of the studio's best work.
---
Melt Away at the Wax Museum
Why You Should Go
The Hollywood Wax Museum sits on Hollywood Boulevard and is home to hundreds of wax celebrity figures, ranging from Marilyn Monroe to Michael Jackson and beyond. While you're there, you can get up close with the various figures for some great photo ops. Plus, you'll learn how wax figures are made through some of the educational exhibits!
---
Catch a Show at The Chinese Theater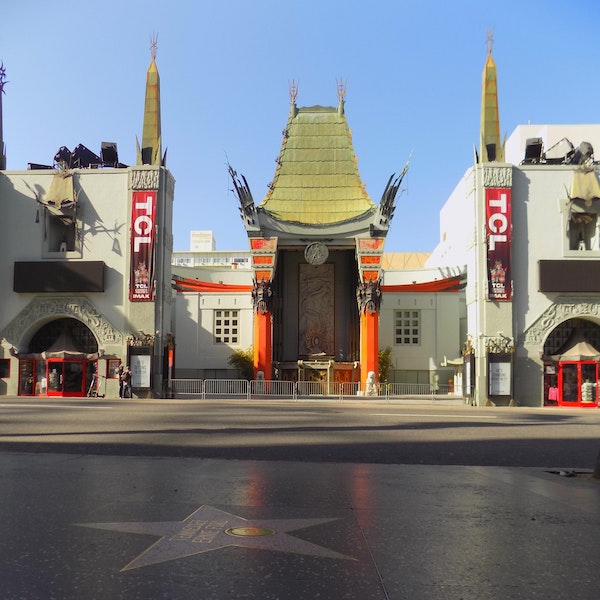 Why You Should Go
There aren't many places in Hollywood that retain the essence of the golden era. This 1,000-seat theater, which features one of the largest IMAX auditoriums in the country, came around in the 20s and is a must-visit for Hollywood travelers. Make sure to get tickets to one of the shows as early as you can, as they go pretty fast!
---
See The Stars In A Different Way
Why You Should Go
Not only can you get incredible views of the city with a visit to https://griffithobservatory.org/ ,but you can also get access to one of the most advanced planetariums in the world. Enjoy a virtual tour of the Universe in the expansive theater or check out some of the other regularly scheduled events on the website!
---
Get In Touch With Hollywood Heritage
Why You Should Go
The very first feature movie filmed in Hollywood, which was over 100 years ago, was shot on the grounds where the Hollywood Heritage Museum now stands. Here you'll find an inspiring collection of film memorabilia. The beauty of this museum is its ambiguity, which makes it quite a gem in terms of Hollywood attractions.
---
Stare Death in the Face
Why You Should Go
There's nothing quite like getting out of the gorgeous Southern California sun and spending some time in a dark museum dedicated to death in all forms. At the Museum of Death, you can take a tour through the world of serial killers, hitmen, and executioners, learning more about everything death-related you could possibly imagine.
---
Get Some Exercise
Runyon Canyon is a slight detour from Hollywood's main attractions, though offers 150 acres of gorgeous trails for hikers, mountain bikers, dog walkers, and beyond. Here you can enjoy incredible views of the Santa Monica Mountains and otherworldly views of the desert beyond.
---
Live In Luxury at the Hollyhock House
Why You Should Go
Frank Llyod Wright designed the Hollyhock House more than 100 years ago for an oil fortune heiress who liked the serene nature of the Hollywood hills. The home, which sits on a gorgeous 12-acre plot of land, is now open to the public for the price of a cheap ticket. It was recently designated as a historically significant UNESCO World Heritage Site.
Head Back to the Dinosaur Ages
Why You Should Go
The La Brea Tar Pits might be one of the most unique attractions in all of Hollywood, as it holds the fossilized remains of creatures that were alive in the region nearly ten thousand years ago. Here you'll find lifelike replicas of bison, mammoth, and sabertooth cats, all of which used to roam the Southern California hills long before humans came around.
Hit The Strip
Why You Should Go
There's no place that blends the seediness of the city and the glitz and glamour of the rich quite like the Sunset Strip. The Strip runs 24-7 and you'll find a variety of shops, bars, restaurants, and music venues. Seeing celebrities out here isn't uncommon either, especially during the weekends.
Where to Stay in Hollywood – Kimpton Everly
We stayed at the Kimpton Everly and loved it. It is centrally located to everything in Hollywood, a few blocks to the walk of fame, a 5 minute drive to Universal Studios and we had a room where we could see the Hollywood sign. For large families like ours they have a one bedroom suite with an adjoining room. It was perfect for our large crew and the styling of the rooms, especially the bathroom was so cute.
While you are at the Everly check out Jane Q, their breakfast establishment. The avocado toast was our favorite. In addition to great rooms there is a fun lounge on the lobby floor where the kids enjoyed playing pool, and speaking of pool (this time the water kind) their is a rooftop pool where Olivia swam to hearts content.
Map of Things to Do in Hollywood
Frequently Asked Questions about Things to Do in Hollywood
What can you do for free in Hollywood?
Take a Walk on Hollywood Boulevard
Check out the Hollywood Walk of Fame
Be in a Studio audience
Hike to the Hollywood Sign
Have a picnic at Griffith Park
Visit the Hollywood Heritage Museum
See a Free Performance at the Hollywood Bowl
Take a Self-Guided Driving Tour
Check out the Farmers Market
Where are the best places to stay with kids in Hollywood?
Kimpton Everly (our pick)
Hilton Universal City
The Garland
Loews Hollywood Hotel
Sheraton Universal Hotel
Beverly Hills Hotel
What can you do with kids in Hollywood?
El Capitan Theatre
Guinness Book of Records Museum
Hollywood Boulevard & Walk of Fame
Griffith Observatory
The Hollywood Museum
Lucky Strike Bowling
Madame Tussauds Hollywood
Pantages Theatre
If you enjoyed our article on the best things to do in Hollywood, you might also enjoy:
THE [BEST] HOLLYWOOD STUDIOS BREAKFAST SPOTS! TIPS FROM A PRO
8 SUPER AMAZING THINGS TO DO IN L.A. WITH KIDS THAT WON'T BREAK THE BANK!
Pin for later: 15 of the Best Things to Do In Hollywood, CA