Aloha! Maui is absolutely one of my favorite places to snorkel in the world. I have been lucky enough to swim with turtles, see incredible fish and even hear humpback whales. The warm water makes enjoying some snorkeling simply fantastic. Here is a list of five of the best places to do some Maui snorkeling and my personal reviews on each spot. Some, I absolutely love, and others aren't as exciting as they might seem. Plus, I have some amazing video of turtles I swam with on one of my journeys.
Aloha! 5 Amazing Spots to enjoy Maui Snorkeling
Molokini Crater is a small crescent-shaped island about miles off the coast of southwest Maui. It is considered one of the top spots on the island to go snorkeling because it is a Marine Life Conservation District – meaning that no one is allowed
to fish there allowing the marine life to flourish!
Because of its offshore location, it is home to some of the clearest water you will find on the entire island. You'll see plenty of fish, eels, manta rays, and more. My one problem with Molokini is that it has become overcrowded with tourists from all the paid boat tours.
In fact, I have not gone to Molokini in my last five visits to Maui because it is so crowded, and hey I am in Maui, I am not here to deal with crowds.
Kaanapali Beach – Black Rock
Rated one of the best beaches in the world, this three-mile stretch of white sand beach is the perfect spot to head out to snorkel at! I truly love this beach, you can go out with some friends on a banana boat, do some parasailing and of course snorkel. This beach has plenty of underwater lava rocks that make it easy to navigate, plus it is known to have tons of sea turtles hanging around on the rocks (although I have only seen one)
Some other popular fish you'll be swimming around with here are many tropical fish. You might see porcupine fish, butterflyfish, the goat fig, boxfish, and many more!! Just a heads up there is public parking nearby at the Sheraton Maui Resort! It's free but space is limited so plan your trip early.
Otherwise, there is parking at Whaler's Village a little farther down. Also, at Whaler's Village is Leilani's which has some delicious food including one of my favorite chicken sandwiches of all time.
While in Kaanapali I took a snorkel tour and absolutely loved it. This was the best snorkeling tour I have been on in Maui. Check Prices Here
Bonus – Go Cliff Jumping while here!
Look, I am not a big fan of heights but Black Rock in Kaanapali has an amazing rock to jump off into the warm waters of Maui. I was surprisingly even brave enough to jump (after some encouragement from my kids)
This Natural Reserve is located on the southern coast of Maui and is also a Marine Life District protecting fish and wildlife from fishers! This will give people a wide variety of marine life to view for some sensational Maui Snorkeling! Most of the coastline here is made up of lava rock and coral. This makes it the perfect home for sea life!
The water starts fairly shallow and has a lot of variety in-depth, making it the perfect spot for everyone to join, no matter the comfort or skill level. It is a frequent spot for turtles to hang out, so have your cameras or go pros ready!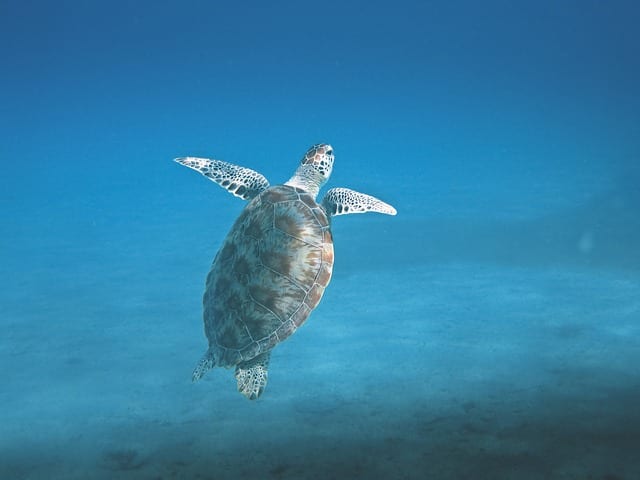 Turtle Town Maui – Maluaka Beach
Turtle Town is located on the coastline between Nahuna Point and Black Sand Beach in Maui. Maluaka Beach is by far the best spot to hit up for some snorkeling when you're in Turtle Town! It is well known for its fairly high population of Hawaiian sea turtles!
It is not as well known as other beaches on the island. This is perfect for those who are looking for a less crowded beach. It is a more intimate snorkel adventure. Now, if you want to see some sea turtles without having to actually snorkel, check out my post on the secret turtle town in Maui. Check out this amazing footage captured while snorkeling in Maui.
Be prepared to see Eagle Rays, and be greeted by giant sea turtles while doing some of the most incredible Maui Snorkeling! The area is flooded with fish, and you'll even spot some small white tip sharks! Fret not, the little sharks are more afraid of you then you should be of them (although to be perfectly honest I was freaked out!)
It is recommended for advanced water explorers because it is tricky getting in and out, and it takes quite a swim to get to all the good stuff. If you are looking to scuba dive, you can actually explore the underwater caves that they are known for.
I am not adventurous enough to do the scuba part of the journey, but 5 caves Maui is definitely a top spot for some amazing snorkeling.
I visited Kapalua Bay on our last trip to Maui and did a little snorkeling. I was surprised by the incredible amount of fish surrounding the area. The north end of the beach is the best spot to snorkel near the rocky edge. The water is much clearer vs. the center of the beach. You will find many more fish on the north side. The depth on this side is about 10 feet so you should get a nice close view of the fish
Looking for more things to do in Maui? Check out my Ultimate Guide to Maui
Need a place to stay? Check out my post on Where to Stay in Maui
Pin for Later-