We are gearing up for our very first family snow trip to the Northstar Resort in Lake Tahoe and the anticipation is mounting. So, the munchkins and I put together a North Lake Tahoe Bucketlist of all the amazing activities we hope to do while we are there + all the great places we would love to eat at too!
North Lake Tahoe is located on the border of California and Nevada. There are multiple international airports, (Reno, Sacramento, San Francisco) with door-to-door shuttle services. You can also easily rent a car and drive in too. Of course, locals in the surrounding states find it easy to drive in as well thanks to the 274 average days of sunshine this glorious area receives. Or you could take the scenic route onboard Amtrak's Zephyr Line. (Check out why we LOVE Amtrak here)
North Lake Tahoe Bucketlist
Things to Do
Ski Lessons
Since this will be the first ever ski trip for Owen, Shea and Ella ski school is a MUST! We have them signed up for lessons through Northstar Resort and I am SO excited to see how they do.
Burton's Snowboard Academy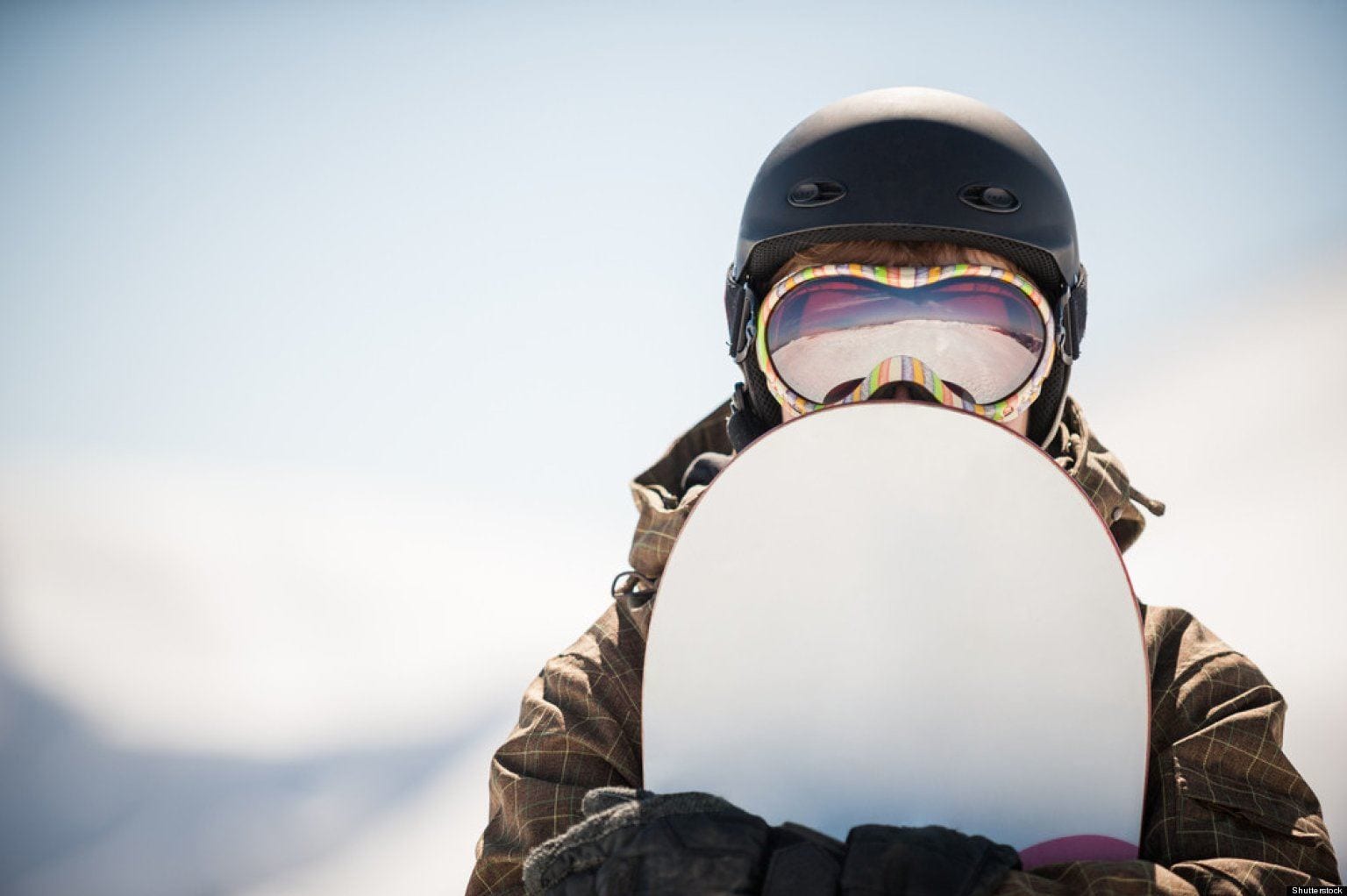 Cam went snowboarding with Mike last year in Steamboat Springs, CO (read all about that amazing trip here) so this year he is headed to the one and only Burton's Snowboard Academy to sharpen his skills and possibly try out a few tricks on their mini halfpipe. Wish him luck.
Tubing
Tubing is my jam so of course, it had to make it on my North Lake Tahoe Bucketlist! Gliding down the hill makes me feel like a little kid again. There are several different tubing areas in North Lake Tahoe. We will be flying down Northstar's awesome mountain (located just below the gondolas, mid-mountain) and they allow you to daisy chain with your family down the mountain so I am hoping we can get an awesome shot of all of us going down together.
You can also check out these places:
Granlilbakken: Here you will find a snow play area and groomed hills for sledding. You can rent saucers there and they are open daily, weather permitting.
Squaw Valley: SnoVentures Activity Zone is open daily with tubing and they have miniature kid-sized snowmobiles!
Ice Skating
There are several awesome Ice Skating Rinks in Tahoe for you to visit. Since we are staying at Northstar I am looking forward to checking our their Ice Skating Rink is located in the heart of the Village at Northstar. It has a 9,000 square foot rink and rentals and lessons are available!
You can also find an ice skating rink at Squaw Valley. It is an Olympic sized rink and rentals and lessons are also available.
The Resort at Squaw Creek has a private rink with heated waterfalls, hot tubs, and a pool. Rentals are available, but they are only open seasonally.
You can also find a rink inside Tahoe City Winter Sporks Park which is an all-inclusive area with a Sports Park sled hill, and cross-country area.
[bctt tweet="Lake Tahoe Winter Bucketlist, check out all the amazing activities both on & off the slopes." username="globalmunchkins"]
Snowshoeing
I have been skiing, snowboarding, dog-sledding and snow hiking but I have yet to strap on snowshoes so this one is on my list to do. Luckily, it looks like there are plenty of places to go snowshoeing in Tahoe.
Snowmobiling
Another snow activity I have yet to cross off is snowmobiling. This sport looks super fun, but I am a little nervous about the kids so we may have to try this one out when they are a little older or when Mike and I can head to the snow sans kids in tow.
Ride the Aerial Tram & Check Out Olympic Village
I had no idea that the 1960 Olympics were held in Tahoe. I think it would be super fun to take the Squaw Valley Aerial Tram up to the Olympic Village and just walk around and check it out. What do you think?
Build a Snowman
Of course, you can't go to the snow and not make a snowman. I mean, I am from Southern CA and snow is a totally novelty to me. This one I am definitely doing!!
Check out the Hot Springs
I was so bummed when we didn't make it to the hot springs in CO, so when I found out there were hot springs in Tahoe I was stoked. I am really hoping they are open so we can hit the warm soothing springs after our big ski day.
Make Snow Angels
Another must do as a SoCal girl is to make my kids create snow angels so I can get some adorable pictures. Sorry kids!
Sleigh Ride
How cool would a sleigh ride be? It sounds like a fairytale to me. Borges Family Horse Drawn Sleigh Rides whisks families away on a gorgeous ride along the shores of the Sand Harbor State Park.
Smores by the Fire
I have heard Northstar has complimentary smores so you can bet we will be checking that out. And, there is also a Marshmology at the Ritz Carlton. Who wouldn't want to learn about the fine art of smores making? Count me in!!
Hit the Shops
No, that wasn't a typo and I didn't mean slopes. I love shopping in ski towns. For one, they are ridiculously cute, at night the lights shine on the snow and it reminds me of Christmas, I also enjoy the feeling of being all bundled up, with a warm coffee in my hand as I stroll. It looks like Northstar has some great clothing shops, some adorable gift shops and even a few toy stores for the kids.
Sip Hot Cocoa by the Fireplace
What is more nostalgic than snuggling up together with a warm cup of cocoa next to the fireplace after a long day on the slopes? Nothing! It's perfection and I am going to do it. Fingers crossed our condo has a fireplace 🙂
Donner Memorial State Park + Visitors Center
I love wrapping history lessons into our travels and Shea and Ella have been studying the pilgrimage to CA and the building of our rail systems so the Donner Park and Visitors Center will be a great stop.
Places to Eat
I love food! I love to cook it and I especially love to eat it. But, I am super picky as I like to eat organically, mostly vegetarian, and locally sourced cuisine. Thankfully, I have found some great options for delicious meals in Tahoe. Here is a breakdown of a few I am hoping to hit while we are there.
Zephyr Lodge
They had me at floor-to-ceiling views of the Sierra Nevada. How cool does that sound? On views alone, I want to dine here but I also took a look at their menu and the made to order Asian Fusion bowl paired with a craft beer sounds incredible! This alpine lodge is located at the top of Zephyr Express gondola, so you do need a lift ticket to dine there.
Drunken Monkey
I don't eat much meat but on rare occasions, I enjoy good sushi and I have heard that Drunken Money is the place to go. The sushi is supposed to be super fresh and skillfully prepared, and they also serve noodle dishes and Japanese "tapas" making it perfect for groups.
Tavern 6330
I am stoked about Tavern 6330. I read that this restaurant, located in Northstar's Village, is all about locally & responsibly sourced farm-to-table style dining which is my absolute favorite way to eat. The chilled beet salad, butternut squash, and mushroom quinoa tower sound out of this world!!! My husband, no doubt, will order the sea bass and of course, I am sure the boys will love 6330' Burger. It's a 1/2lb Grass Fed Angus Beef, topped with Pastrami, Horseradish Crème, Swiss Cheese, Artisan Greens, Tomato, and an Onion served on a Brioche Bun with Fries.
Manzanita
You know I LOVE my Instagram (find me on there here) and I happen to come across Manzanita's incredible and artfully prepared dishes on there. Turns out this fine dining restaurant belongs to the Ritz-Calton and it happens to be family friendly (they even have an organic pb & j on the menu). But, if you are looking for a fun date idea you can ask for the Chef's Tasting Counter and enjoy tapas tasting with the chef- how cool is that?
Fire Sign Cafe
Breakfast is my FAVORITE meal of the day and I have heard through the grapevine that Fire Sign Cafe is the place to be. It's known to have a wait but pretty much everything is made from scratch including their chorizo- YUM! I think I am going to have a tough time choosing what to get between all the different benedicts, pancake options, and crepes. I may have to talk the kids into ordering certain dishes so that I can sample off everyone's plates- ha!
Jake's on the Lake
I feel like a meal on the lake makes sense when visiting Lake Tahoe and when I asked around the common recommendation was Jake's. The menu is inspired by both Californian and Hawaiian cuisine and so there is plenty of tempting options but I have been told to make sure to save room for dessert. Supposedly, they have a hula pie that is NOT to be missed!
The Dam Cafe
This one is for my bacon loving boys. The Dam Cafe is said to have the BEST BREAKFAST BURRITO around. They also serve up all organic smoothies and banana bread which will make me and Ella happy too.
Pin for Later-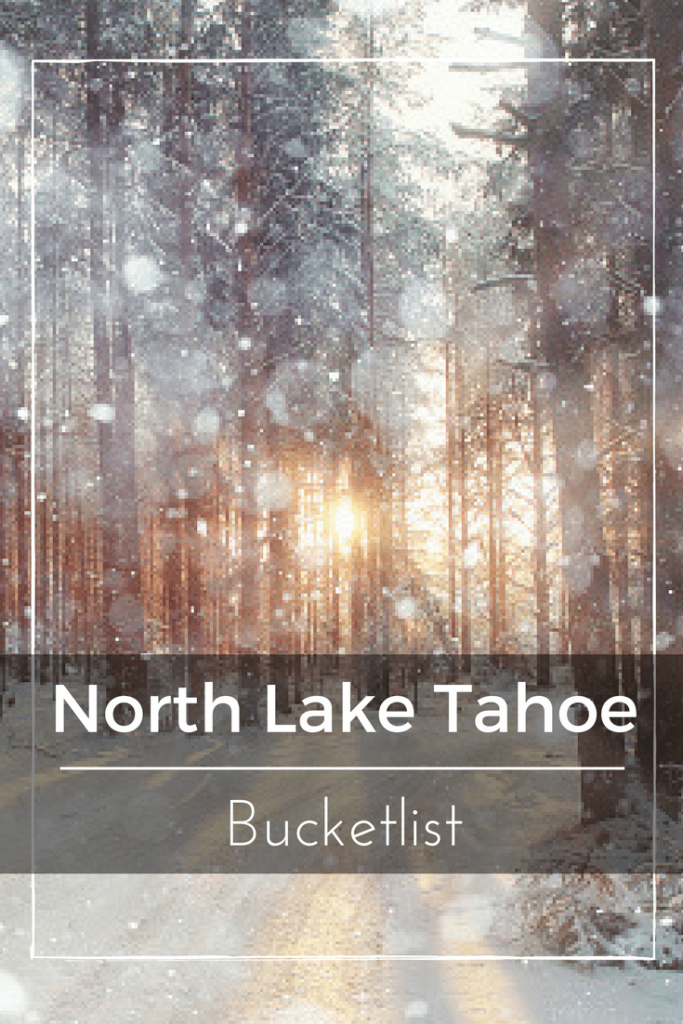 Have you Visited North Lake Tahoe? Have recommendations for me? Leave them in the comments below. I read every single one 🙂
Tahoe is also great in the summertime. You can check out these awesome tips for visiting Tahoe in the summer here from Crazy Family Adventure.