Kelsey Smith, one of our Global Munchkins Contributing Families recently decided to take her family along an incredible journey up through the west coast and into Alaska. We will be checking in with them regularly to see what they are up to. Most recently they found themselves in a gorgeous area in Oregon called Seaside. And, I guarantee after reading her review many families will want to head to the Oregon Coast with Kids for their next family vacation. I know I do!
Sandy Cove Inn & the Oregon Coast with Kids- a review

Everything you've ever heard about how breathtaking, lush, and beautiful Oregon is, is absolutely true. In fact, it is so indescribably beautiful that it truly is one place you have to see for yourself. There just aren't enough adjectives to make it real without witnessing it firsthand.
I live in San Diego. I take my beaches very seriously and I can honestly say Oregon's coastline has become a top contender for annual vacation spots for my family and I. If you are traveling to the Oregon coast with kids, I highly recommend flying into Portland and renting a car. The drive is just incredible. We went south a ways and stopped in Tillamook for the best ice cream cone I've ever had and all the cheese my pregnant belly desired at the Tillamook Cheese Factory.

From there we drove the coast north to Seaside, making sure to stop and take in the beauty at a few places along the way. Cannon Beach is just a short drive south and Astoria lies just to the north. Seaside is a perfect location to spend your entire vacation in but it also happens to be centrally located if you want to explore the wonders of the northern Oregon coast.

About Seaside:

Seaside is a dream destination for your little tribe. It is the epitome of family fun, complete with a downtown overflowing with arcades, taffy stores, and ice cream shops. The natural beauty of the beaches only add to its allure. It is also one of the most economical places to vacation, making it an accessible location for everyone to enjoy. You could easily spend a week or more in Seaside for the cost of quick trip to Disney.

Tucked away in the perfectly quiet part of south Seaside sits the Sandy Cove Inn. A welcoming oasis that will beckon you (and your family and pets) to come back year after year. There are a few other local businesses the Sandy Cove Inn shares U Street with, my favorite being a kid-friendly pub right across the road. U Street is quiet and friendly, the vibe is happy and relaxed. It could have something to do with being a two minute walk to the beach but I'm fairly certain it's the Seaside residents' hospitality.

The beach is the absolute highlight of Seaside. The evergreen trees fill the mountainside to the left, the lights of downtown fill the horizon to the right. Families fly kites and build bonfires. It is peaceful and fun all at once. You are guaranteed to see families laughing while they play together or build a campfire.
About the Inn:
Home. Sandy Cove Inn just feels like home. Every guest is greeted with the most sincere hospitality. The genuinely friendly and helpful staff have already turned the lights on for you before your arrival. Each room is beautifully put together, with hand-picked accents. Every room is fun and unique and you are guaranteed to love any you stay in. I knew we were going to love our stay at a few points of our check in process. The first being that the lobby has a collection of movies guests are able to borrow. The Goonies caught my eye as it was the entire reason my family hit the Oregon coast. The second detail that made me feel so welcome was seeing our room decorated with the exact same antique blankets and vintage children's books that decorate my home. I have never felt so comfortable and so immediately cozy vacationing before. The inn is quaint and cute and affordably priced without sacrificing the boutique experience they have perfected.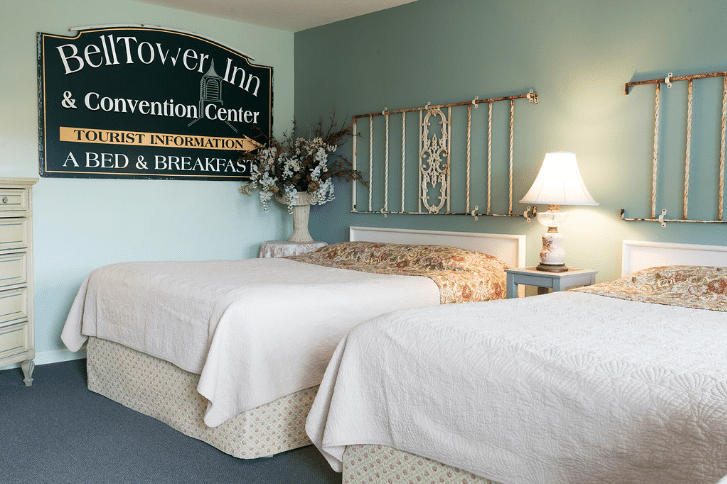 The inn was built in the 40's and retains much of its original personality. Nine years ago, the Sandy Cove Inn started the process of being renovated to its current status as the most family-friendly and pet-friendly hotel in Seaside. It is one of only three family owned hotels in all of Seaside and you are assured to feel like part of the family. Each room is equipped with a coffee maker, cable TV, wifi, and a comfy queen bed. If you are looking for more than just a room, the Sandy Cove Inn also offers beautiful vacation rentals to accommodate your extended family.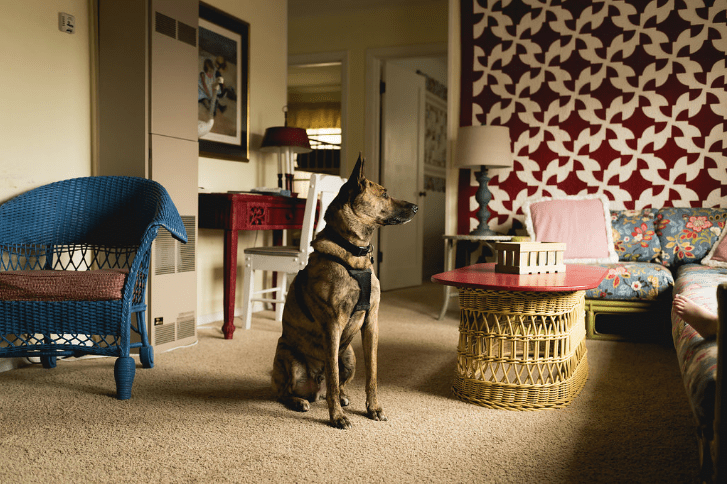 The Sandy Cove Inn isn't a place you visit just once and forget. It is a place you bring your family back every summer until your children are old enough to bring their children. Sandy Cove Inn is your home away from home. You will be remembered, you will be cherished, and you will be welcomed back year after year.
Pin for later-
For more information on Sandy Cove Inn check out their website
or follow them on Facebook.
*Al photos by the talented Kelsey Smith visit her website here: http://www.kelssmithphotography.com/
*A special thanks to Sandy Cove Inn for hosting our guest blogger and her family on their recent stay. As always, all Global Munchkins writers thoughts and opinions are 100% their own.
Latest posts by Mama Munchkin
(see all)