Temecula and Murrieta have a host of great restaurants and it seems new ones are popping up all the time which is GREAT! But, sometimes I like to take a little drive over to neighboring Fallbrook and see what they have going on. My most recent discovery was Aquaterra. This delicious restaurant + oyster bar is located at the beautiful Pala Mesa Golf Course which means you get to soak up some gorgeous views while you dine al fresco on their outdoor patio. Perfect for a weekend brunch!
Aquaterra Restaurant- a review
Aquaterra Restaurant
Pala Mesa Resort, 2001 Old Hwy 395, Fallbrook, CA 92028
www.palamesa.com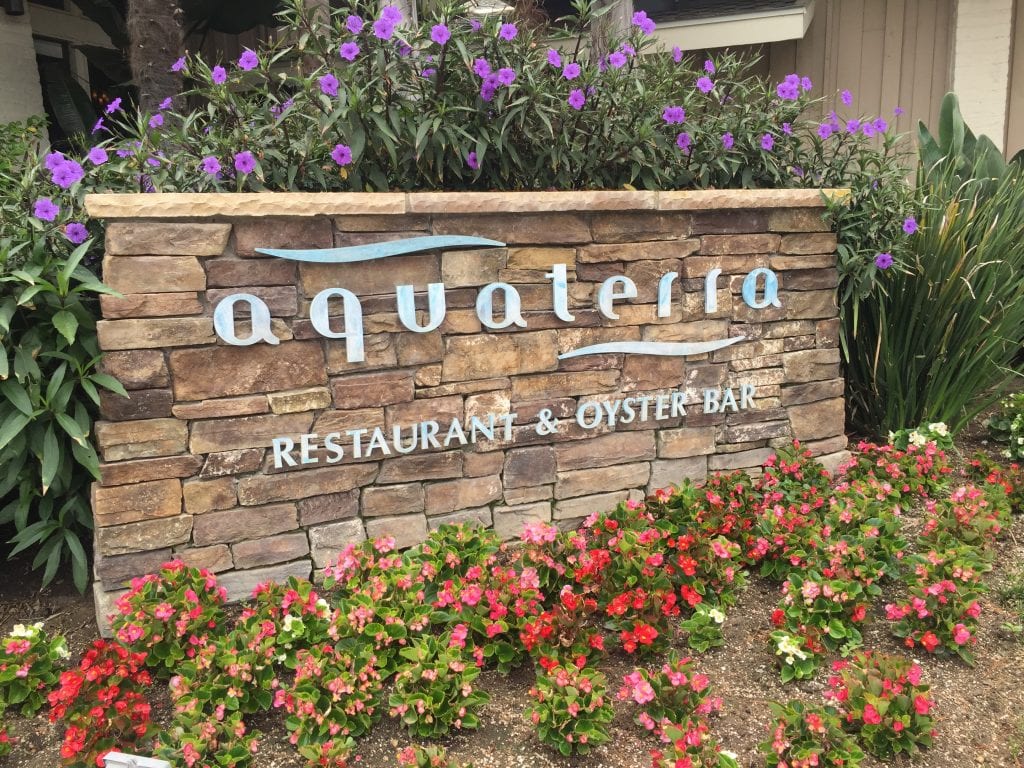 Truth be told Pala Mesa is not a new hot spot. In fact it has been in the area for quite some time and the actual resort itself feels a bit nostalgic. But, you can tell they have done some renovations including their outdoor patio. There is nothing more that I love than a good outdoor brunch. Something about a slow meal, the sunshine, great food and good company makes me feel all warm & fuzzy inside. Which is exactly what I was feeling as we enjoyed our brunch.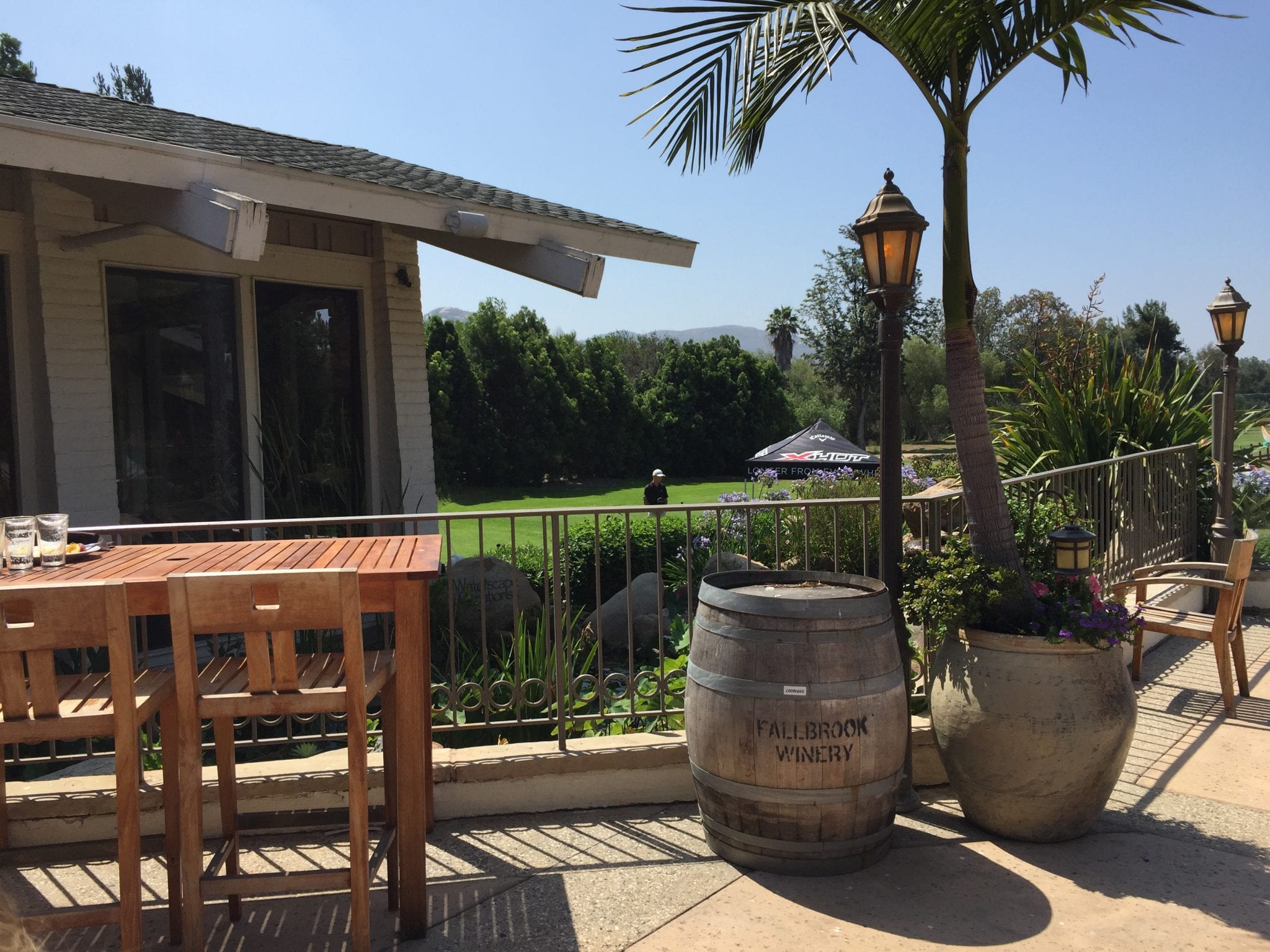 We had purchased a Deal Palooza deal for Aquaterra so we splurged and let all the kids dine off the adult menu AND get their own entree. This RARELY happens due to the fact that we have 5 kids and the food bills are always hecka' expensive when we eat out. It was so fun to see the looks on their face when we told them they could order anything. They had a blast choosing which meal they wanted. And, the funniest thing was they always complain about sharing and yet they all picked the exact same omelette to eat for breakfast- hahahaha!!! Kids!! Their omelette was stuffed with chorizo, peppers, cheese and onions and came with a side of potatoes, bread and jam.
I chose the Acai Bowl because I can't seem to ever get enough of them 😉 It was delicious. Perfectly balance of sweetness and tart. The fruit on top was fresh and flavorful and the granola was house made.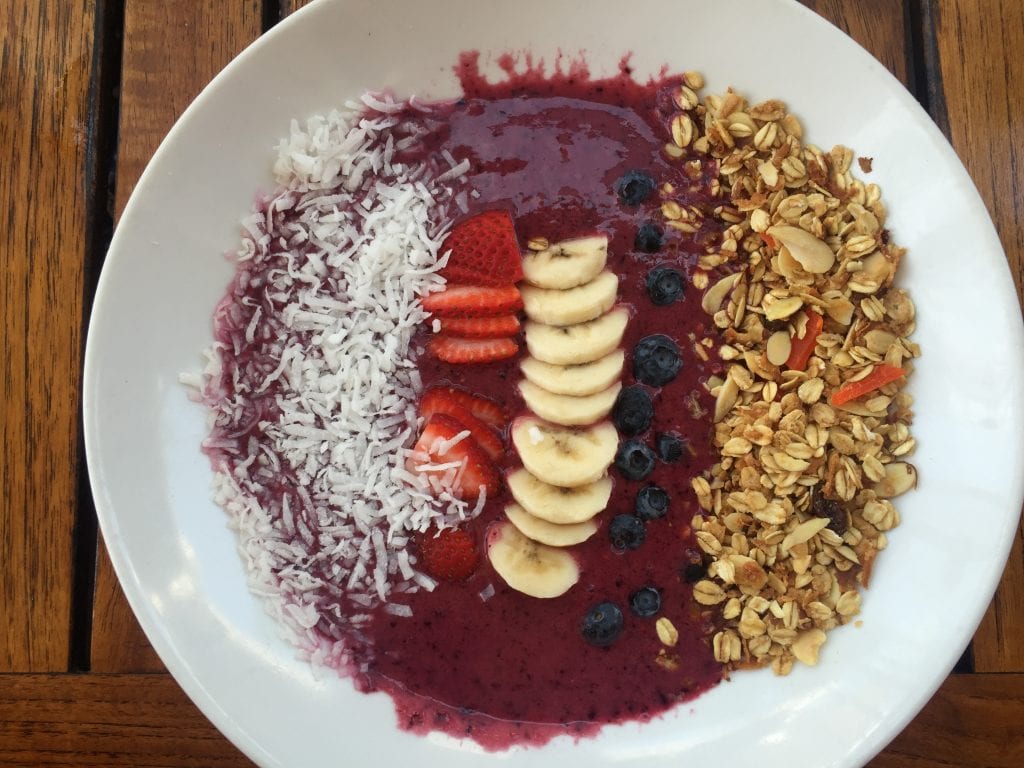 Overall
Aquaterra is a great choice when you feel like escaping town for a few hours without having to drive very far. The golf course views make you feel like you are far away and the ocean breeze dips down over the hills and into the canyon giving you a break from the summer heat. Aquaterra offers breakfast, lunch and dinner seven days a week. They offer a Happy Hour daily from 4-6pm and they also offer 50% OFF Select Sushi Rolls Wed.- Sun.
For more information on Aquaterra check out their website, follow them on facebook or twitter.