Disney's Festival of Holidays is my new favorite thing! Being an international adoptive family celebrating the diversity, beauty, and uniqueness of many cultures is something near and dear to our hearts. At California Adventure this year families can experience the heartwarming celebrations of Christmas/ Navidad, Hanukkah, Diwali, Kwanzaa, and Three Kings Day through music and dance performances, food tastings, arts & crafts and much more! Don't forget to check out my Disneyland Holidays Survival Guide to get my best tips for avoiding the crowds + maximizing your fun!
Everything You Need to Know About Disney's Festival of Holidays (+ Full Menu)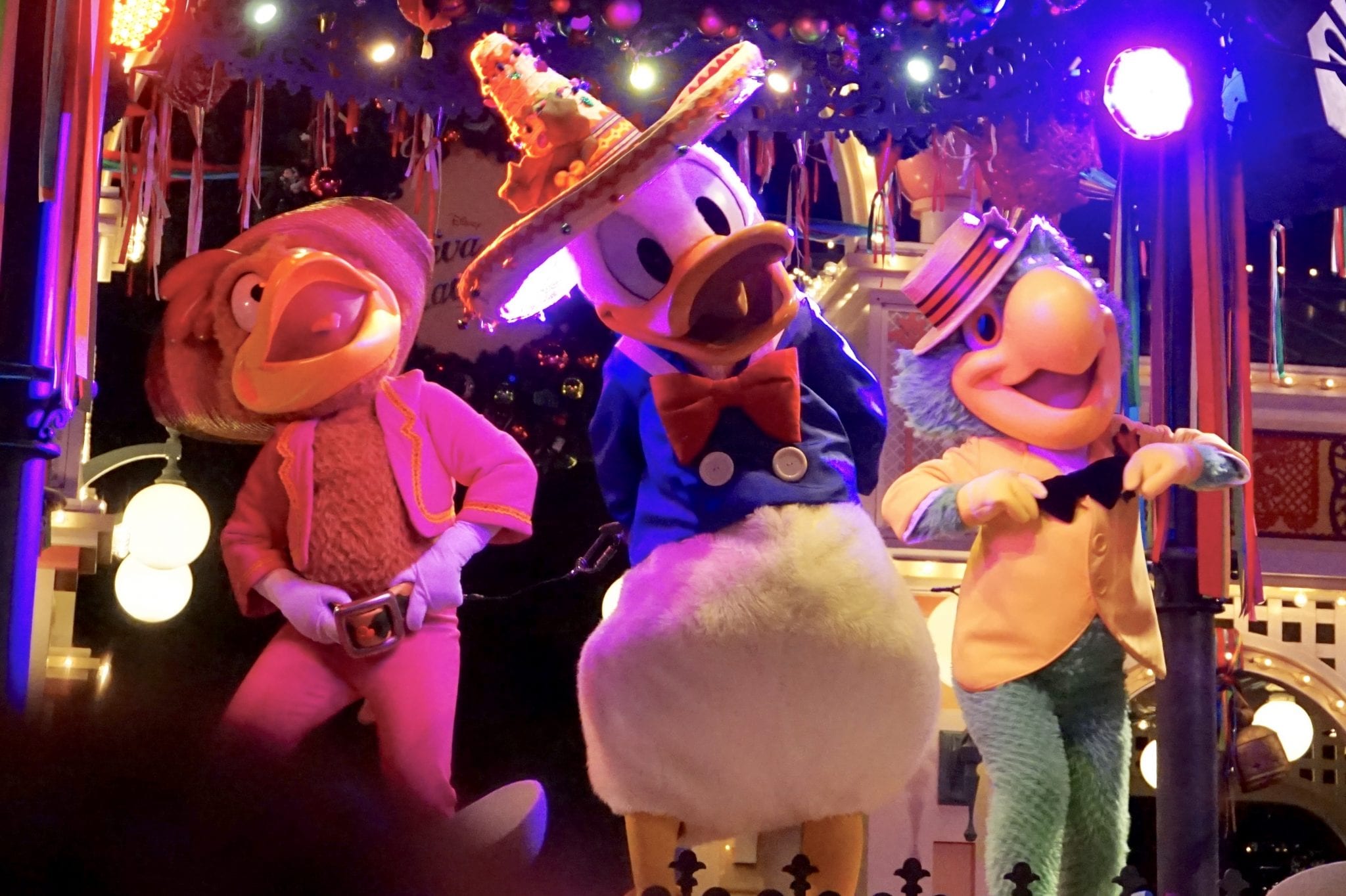 From November 10, 2017- January 2, 2018, you can experience the Festival of Holidays at Disney's California Adventure Park located in Anaheim, CA. On my recent visit, I was able to sample some of the delicious food offerings, as well as take a look at some of their AMAZING shows and I can tell you first hand this is a celebration you don't want to miss!!! Check out the amazing lineup.
Disney Viva Navidad!
Your kids will love checking out the street party hosted by The Three Caballeros (I love them!). The music is upbeat, the musicians are super interactive, and the samba dancers are incredible to watch. Of course, seeing your favorite Disney characters dancing along is really the best part of the show, at least for the kids!
For more Navidad fun visit Paradise Garden Grill-  where you will find holiday menu items including tasty Torta Al Pastor, Street Style Tacos, Chicken Mole, Pozole, Burritos & Buñuelos with Cajeta.
Princess Elena's Musical Grand Arrival
My daughters are OBSESSED with Princess Elena as I am sure yours are too which is why you have to check out Princess Elena's Musical Grand Arrival. You will watch the Princess herself plus her royal dancers and magical friend Skylar as they share their joy for the holiday season through music & dance.
Holiday Toy Drummers
You definitely won't want to miss the mischievous Holiday Toy Drummers. This lively bunch shows off their awesome drumming skills in a way that will captivate both young and old.
Santa's Holiday Visit
In our experience visiting Santa at California Adventure has been less crowded than visiting him at Disneyland. Santa and his joyful elves will be back at the Redwood Creek Challenge Trail again this year. Stop by for a visit and photo opportunity and then check out the trail. I hear it has been transformed into a jolly playground of holiday fun!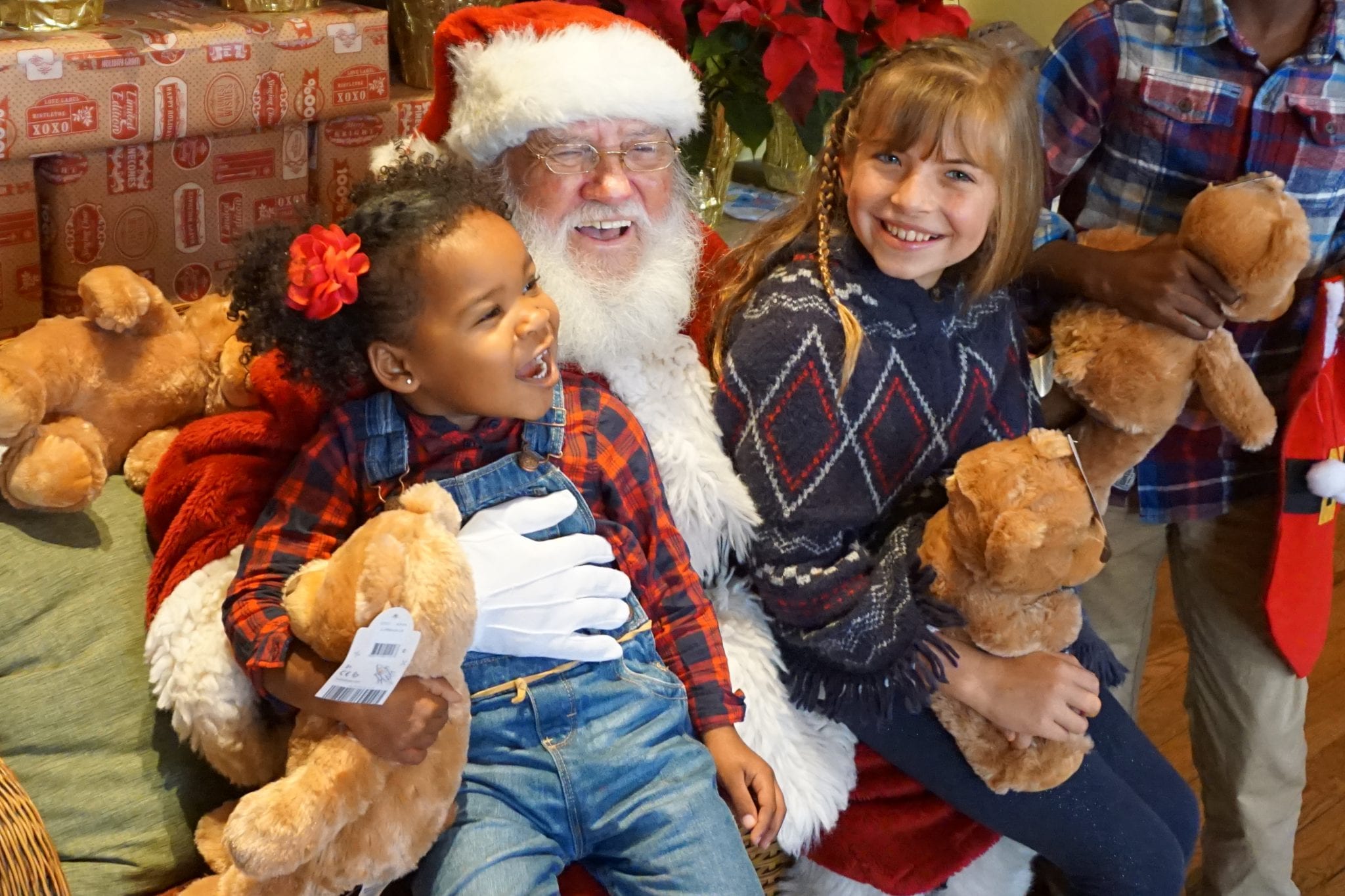 Festive Foods Marketplace
Grab a complimentary Tasting Passport and let the fun begin. Stop by the cute Marketplace booths and purchase the foods or drinks you desire. The Marketplace will stamp your Tasting Passport and if you collect a stamp from each of the 12 Marketplace locations you receive a stamp of completion. To make purchases more simple check into getting a Festival Inspired Gift Card. This specially designed gift card can be worn on the wrist to make it easy to use. You can load it with as little as $15, and reload it as necessary. *Note The Tasting Passport includes a color-coded key to inform you of which holiday celebration the menu items comes from. This is an excellent educational component. It also states whether the food is Gluten-Friendly, Vegetarian, and Kid-Friendly (see the key below).
Chips, Breads, & Holiday Spreads- 

Chicken Liver Pate with Cherry Jam & Pistachios
Chorizo Queso Fondido with House0made Tortilla Chips
Cranberry Pear tart with Rosemary-Infused Cream
White Chocolate Speculoos Cookie

Making Spirits Bright

Mimosa Flight (White Cranberry, Pear, and Blood Orange)
White Wine Flight (Kim Crawford Sauvignon Blanc, Fess Parker Chardonnay, Bartenura Moscato)
Red Wine Flight (Castle Rock Pinot Noir, Joel Gott Zinfindel, Rodney Strong Cabernet)
Chandon Sparkling Wine

Joy To The Sauce

Seared Salmon Filet with Lemon Caper Sauce
Beef Short Rib with Smashed Potatoes & Gravy
Sticky Toffee Pudding with Brandied Vanilla Sauce
Holiday Eggnog Cocktail with Whip & Nutmeg
Conundrum, White Wine Blend
Rodney Strong Pinot Noir
Apple Lemonade with Whipped Cream and Caramel (non-alcoholic)

Spicy Celebrations

Nashville Hot Fried Turkey with Dill Pickles
Beef Corn Tamale a la Plancha with Spicy Rojo Sauce
Spicy Peanut Brittle
Pomegranate Margarita with Chipotle-smoked Sea Salt Half-Rim
Winter Michelada with Modelo
Modelo Negra Lager

Brews & Bites

Sliced Spicy Calabrese Salami with Crackers
Warm Bavarian Pretzel with Whole-Grained Dijon Mustard
Beer Flights featuring Craft Breweries (including some of my CA favorites!)

Holiday Duets

Macaroni & Cheese with Cornbread Crumbles
Warm polenta with Chilled Crab Salad
Cookie Butter & Jelly Cheesecake
Holiday Mickey & Minnie Cookies
Pomegranate Mule with Pomegranate Seeds and Rosemary Sprig
Fever-Tree Ginger Beer (non-alcoholic)
Warm Chocolate Float with Whipped Cream and Brownie Crumbles (non-alcoholic)

Classic Crocks, & Casseroles

Chana Masala with Grilled Garlic Naan
Green Bean & Mushroom Casserole with Crispy Onions
Milk Chocolate-Candy Cane
Pot de Creme
Iced Green Mint Tea with Mint Sprig (non-alcoholic)

Blissfully Braised

Braised Pork Belly Adobo with Garlic Fried Rice
Braised Lamb Cheeks with Mediterranean Cauliflower
Fruit & Nut Rugelach
ACE Premium Craft Hard Cider
Figueroa Mountain Brewing Co. IPA

A Twist On Holiday Tradition

Reuben Potato Smash with Russian Dressing & Rye Toast Crumble
Butternut Squash & Almond Pakora Fritters
Chocolate Yule Log with Candied Chestnuts & Clementine Compote
Horchata Fudge
Pumpkin-spiced Float Cocktail with Cream Liquor, Vanilla Ice Cream & Pumpkin Seed Brittle
Frosty Frosé- Frozen Rosé, Blue Curaçao & White Cranberry Juice with a Mint Sprig

Winter Sliderland

Holiday Ham Slider with Pineapple Relish
Roasted Turkey Slider with Cranberry Sauces
Eggnog Macaron
Hot Buttered Rum with Cinnamon Stick
La Crema, Pinot Noir
Bottle Logic Brewing Blonde Ale
Oskar Blues Brewery, IPA
Barley Forge Brewing Co. Coconut Rye Stout
Modern Times Beer Passion Fruit & Guava Gose
Festive Beer Flight (featuring 4 above brews)
White Chocolate with house-made Cinnamon Marshmallow (non-alcoholic)

Grandma's Recipes

Grilled Chicken Sausage with Red Beans & Rice
Beef Brisket with brown Sugar-glazed Carrots
Sweet Potato Pie
Molasses Gingerbread Cookie
Warm BOUrbon Cider with bourbon-infused Marshmallow
Merry Cheery Pineapple Punch with Assorted Jellies (non-alcoholic)

Festive Holiday Extras

Brussels Sprouts with Goat Cheese, Cranberries, & Bacon
Baked Cheesy Scalloped Potatoes
Pineapple Kesari with Golden Raisins
Ballast Point Brewing Co. Scottish Ale
Sherbet Holiday Punch (non-alcoholic)

Treats for Santa

Mickey Snowman Decorating Kit
Warm Bourbon Cider
White Hot Chocolate (non-alcoholic)
Check out some of the tasty eats and drinks below from the press event-
*Annual Passholder Perk*
Sip & Savor Pass- Annual Passholders can purchase an exclusive Sip & Savor Pass which entitles them to eight food or non-alcoholic beverage items from any of the participating Marketplaces, excluding specialty items. The coupons may be used all at once or spread out over multiple visits throughout the festival (ending January 7, 2017). Certain restrictions may apply.
Kids Activities
I am really excited to take the kids to California Adventure this year because the Festival of Holidays also includes arts & crafts stations for the kids this year. We love all the art stations at Epcot in Disney World (score our best Disney World Tips here) because it is a great break from the chaos and crowds. The kids are occupied checking out a craft while you can sit back and relax for a few minutes. See some of the crafts Disney showcased at their recent media event. I know Ella and Olivia are going to love making those crowns when we visit later this week. (*Make sure you follow us on Facebook & Instagram so you can take a sneak peek at the media visits and holiday offerings this year at the parks).
Personalized Ornaments
I think the personalized ornament station is going to be a huge hit this year after seeing the excitement over it from the park guests on the grand opening night of the Disneyland Holiday Season. I would definitely try to head to this spot early on in your visit if you hope to take one of these memorable souvenirs home with you.
For more amazing tips for visiting Disneyland & California Adventure Park during the holiday season check out my post here. Or visit the Disney Parks Blog here.
What dish or drink are you looking forward to trying at the Festival of Holidays this year? Tell me in the comments below.
Pin for later-
You may also enjoy these awesome Disney related posts-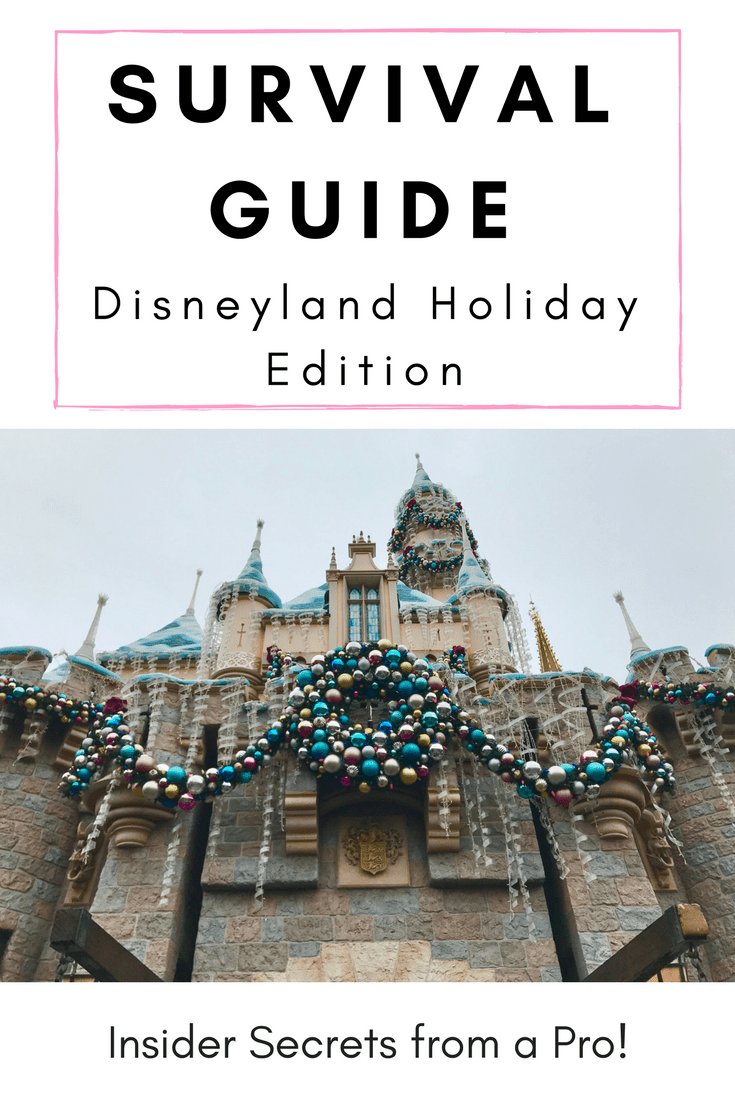 *Disclosure I attended the Disneyland Holidays Press Event.
Latest posts by Mama Munchkin
(see all)