Initially I intended to handle this blog chronologically… but I just don't seem to have the patience- ha! Story of my life.
I ran across this article from Travel & Leisure and just had to weigh in on why WE LOVE AULANI!!!
1) FREE Childcare– Yes I said it. Just like the cruise… kids 3-12 can be checked in to Auntie's Beach House for free play or some of the scheduled activities like Building a Volcano, Stitch's Space Goo and a Hula with the characters. This allows mom and dad to sneak next door to Ama' Ama' for a delicious cocktail and some yummy fish tacos.
2) Hawaii- I mean obviously. The scenery is unbeatable. It takes my breath away EVERY time and we have already visited 5 times and plan to go back this year again. Plus, Oahu has SO much to offer between the shops and history of Waikiki, Pearl Harbor, Ala Moana, Dole's Pineapple Plantation, Turtle Beach, North Shore and that is just to name a few that popped into my head.
3) The Cast Members– Seriously… Disney has this ability to find the most amazing employees. We were lucky enough to meet Alyssa on our first trip and over the years have stayed in touch with her… now I would consider her a very dear family friend. On one of our more recent trips she invited us into her home and served us tons of traditional food. Absolutely an amazing experience. And, well you can not expect that amazing service from every cast members you CAN bet on fantastic service. In fact this alone has made Aulani or resort of choice trumping our old fav- Grand Wailea. They definitely need to work on their customer service skills.
4) Kids Activities– Besides Auntie's Beach House there are a ton of activities on property that will keep your munchkins entertained. Snorkeling in the private lagoon, riding down the body or tube slides, floating around the lazy river, attending the family challenge (although if we are there we will beat you-ha!), getting wet in the menehune splash park, attending one of the free craft activities, watching one of the free movies on the lawn, attending the complimentary Starlit Hui, Fire Pit Stories, Star Gazing… geesh! I feel like I could go on forever. To be honest we haven't even covered it all in our 5 trips!!!
5) The Villas– Okay… maybe I am biased but I have not been able to find nicer rooms that Disney's Vacation Club Villas. They are PERFECT!!! And, we have stayed in some of the World's Nicest Hotels people, so I feel justified making such a BOLD statement! Disney knows what they are doing. We love the 2 bedroom villas. They have a washer and dryer so we are able to pack light, two bathrooms, two full bedrooms, couch bed in the living room and a full kitchen (you can even ask for a blender and rice cooker) *Costco is one exit down the highway 😉  Thank me later! So, yes perfect set up, immaculately clean and the views are out of this world!!
Don't believe me… I added some additional pics for proof of good times being had. Just GO! Like book it now… I promise you will not regret it. This and the Disney Cruise are the ONLY 2 vacations where I feel I actually fully unwind and relax. Not that I don't love Dubai, Ethiopia and Costa Rica… but those I call adventures. Aulani is a true VACATION for EVERYONE- INCLUDING MOM!!!!
Snorkeling in the Private Lagoon
Family Challenge- we ROCK'd it!!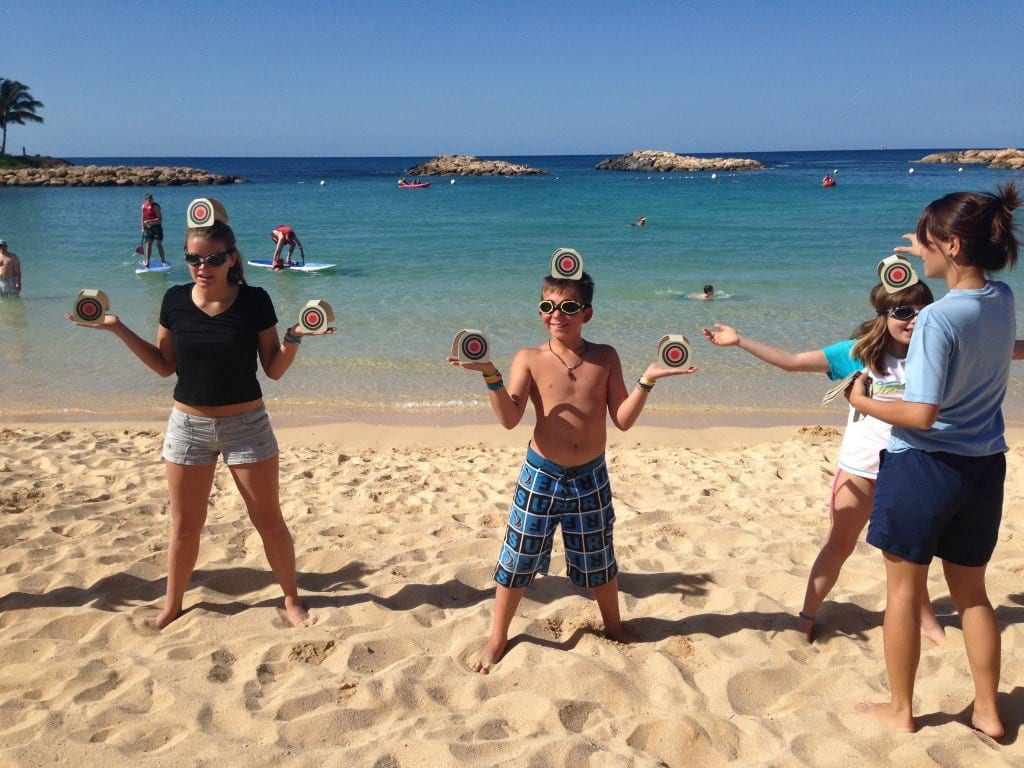 Character Breakfast- I highly recommend it!
Tube Slides!!!
This just because it makes me laugh!
Paddle Boarding another must do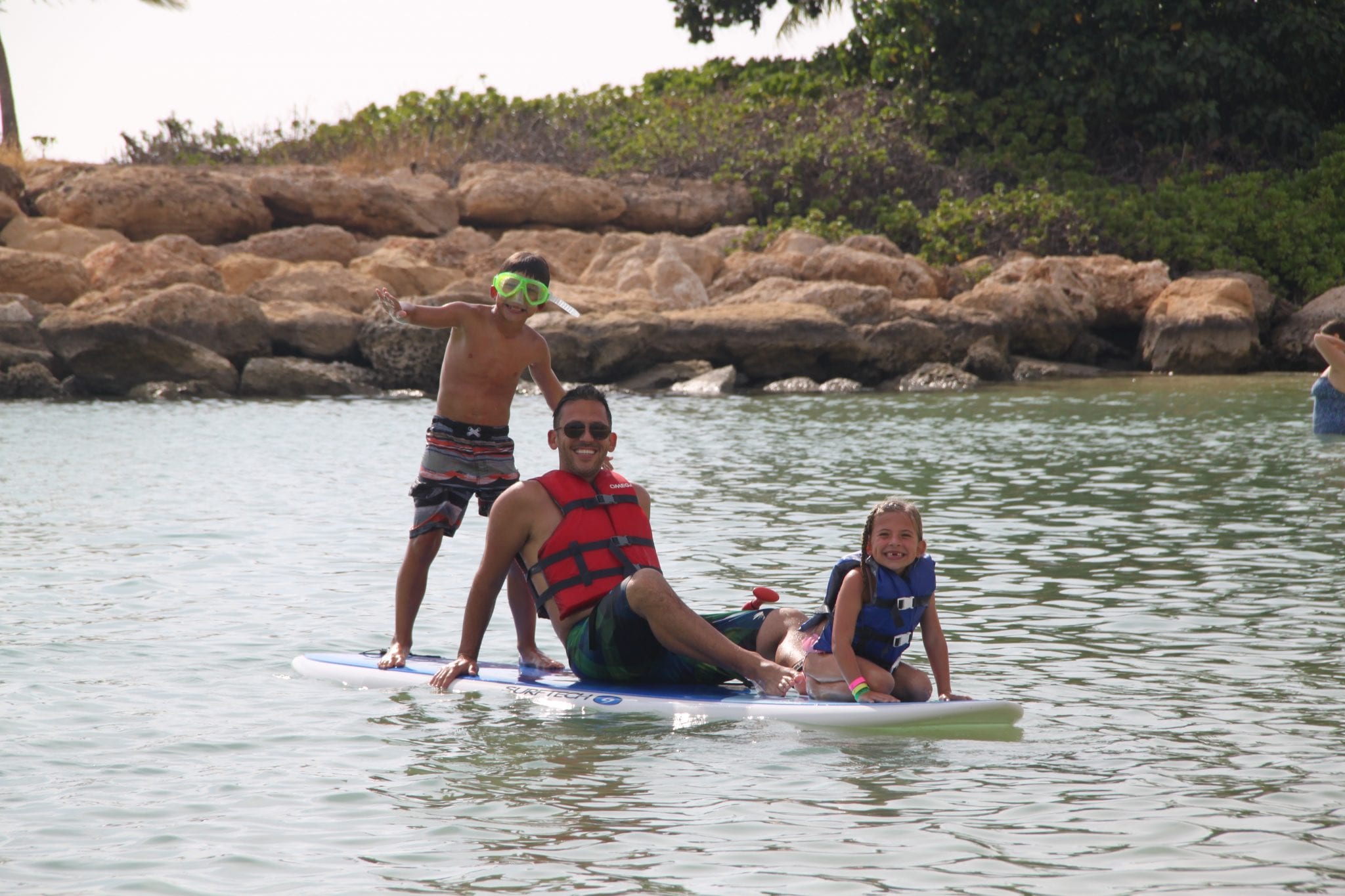 Seriously… the cuteness… I just can't stop!!
Character Pool Party… Memories like these are worth it… Go… Book it!!
Thank you Aulani!
Learn more about Disney's Aulani Resort & Spa below
Follow Aulani on Facebook, Instagram and Twitter
Read more reviews on Tripadvisor
,, Twitter