This post is sponsored by Applegate® and SheKnows Media.
I want to give my kids the best start at life, so when it comes to eating, I try to ensure they have the right nutrition to fuel their active lifestyle. During the summer months, when they are with me full time and have access to a fully stocked kitchen, it's easy, but when they head back to school I am always left scrambling to figure out what to pack in their lunchboxes. My kids love sandwiches but until recently, I have struggled to find the right product offerings. My search ended when I learned about Applegate's humanely-raised meats & cheeses.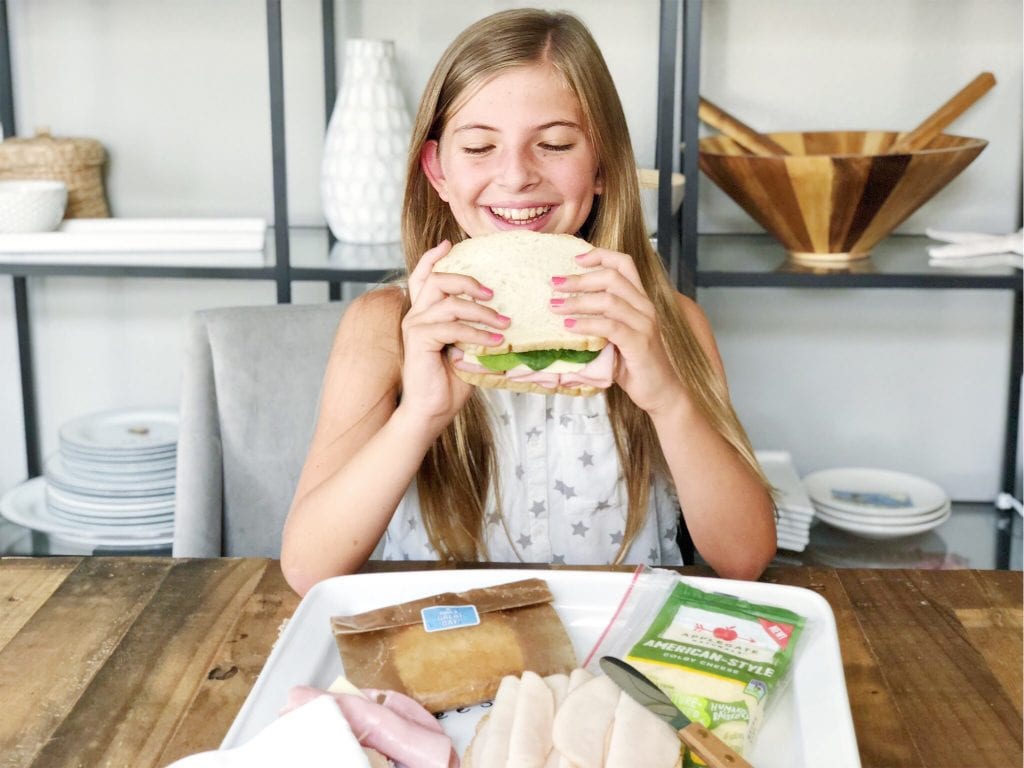 Trying to strike a balance between getting the nutrition we needed and feeling guilty after watching too many documentaries about animals being abused when they are raised for consumption left us without many options when it came to sandwiches. For a while, we got rid of meat altogether, however, doing so left us feeling unfulfilled in terms of nutrition as well as taste. So, we set out on a mission to figure out how we could balance loving animals while also being meat eaters.
We started researching the ways in which good companies were stepping forward to try and raise animals for consumption in a humane and natural way and came across Applegate . Their promise to deliver high quality, high animal welfare products with simple ingredients and no mystery really struck a chord with us. From that moment on we have been huge fans of the Applegate brand and I wanted to share our experience with you and tell you why we feel everyone will enjoy this simple sandwich switch.
What is humanely-raised?
No one really likes to talk about where food comes from in the U.S., but while Shea and I were in Ethiopia, we had the unique experience of dining with a family who raises all of the animals that they eat. In rural parts of Ethiopia, where Shea is from, this is a standard way of life, but to me, this was all totally new.
The family explained how they cared for and loved their animals, in fact, they shared a tukul with the animals which is a thatched mud hut that the family lived in. They went on to explain when they wanted to cook a meal that required meat they would go out and kill the animal themselves. It seems cruel at first, but when you consider the way the majority of animals we eat in the U.S. are raised and slaughtered, you quickly realize that this Ethiopian family was actually raising and eating meat in a much more humane fashion. They were able to care for and love the animal and then they had to acknowledge its loss of life in order to eat it.
This stuck with me, so when I learned that Applegate is committed to higher animal welfare, I felt good about purchasing their meats and cheeses. Here are the promises Applegate makes (from their website):
No Antibiotics- the overuse of antibiotics in the farming industry has been covered quite a bit lately and studies have shown that this is not only bad for the animals, but it's also bad for the humans who consume them. That is why Applegate doesn't use them.

No growth hormones or beta agonists-

Applegate also does not use any type of drug or medication to speed up or increase lean muscle mass in their animals. They believe it is unnatural and there are some studies that claim it puts animals under stress as well.
100 percent vegetarian fed or grass-fed-

animals raised by Applegate are never fed animal by-product feed, they are strictly on vegetarian diets to promote natural growth and their cattle are raised on pasture their entire lives.
More space–

in order for animals to live a healthy, happy life, they need room to roam. This way they can engage in natural behaviors and experience less stress. Applegate makes sure that all of its animals have that freedom.

Environmental enrichments-

all housed poultry and pigs are given enrichments or "toys" to help have an atmosphere that promotes normal natural behaviors and wellbeing.
Besides Applegate's great promises, they have also earned some noteworthy certifications and labels including Applegate Organics® pre-sliced poultry deli items are Whole30 Approved® and Non-GMO Project Verified. The new Applegate Naturals® sliced and shredded cheeses are made with milk from cows raised on pasture and are also Non-GMO Project Verified.
Ella is my right-hand in the kitchen and a big helper when it comes to making school lunches during the week. Her brothers often beg her to make her "famous" sandwich for them and she is sharing that recipe with you today.
Ella's Favorite Applegate Sandwich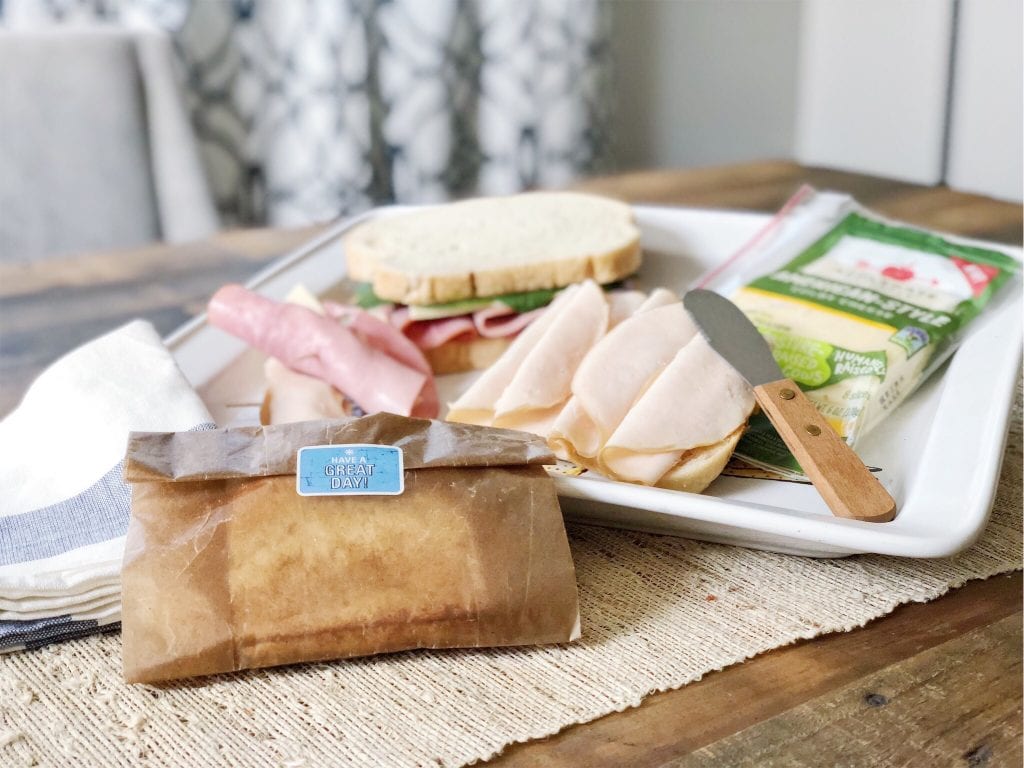 Ella's Favorite Sandwich Recipe Ingredients
To assemble
Lay your bread slices out on a paper towel.

Top one slice with the vegan mayo and the other slice with Dijon mustard

Place 4 rolled slices of

Applegate Naturals®

deli meat across the top of the bread slice topped with mustard.

Place a slice of

Applegate Naturals®

American-Style Colby Cheese

on top of the meat.

Lay several spinach leaves on top of the cheese and top with the bread slice you smeared vegan mayo on.

ENJOY!
*Ella prefers sandwiches are left uncut and she thinks they taste better when placed in a wax paper sack or reusable sandwich bag.
To learn more about how Applegate Naturals® deli meats and cheeses make packing back-to-school lunches convenient and worry-free + grab a coupon for $1.00 OFF your purchase click here.