We all know that the best money spent is time with loved ones, but how exactly do you put a bow on it? Gifting an experience can be complicated. That is why we have put together some of our favorite ways to surprise loved ones with a trip, experience, concert, event… the list goes on. If you are looking to give someone the best gift money can buy- THIS IS IT!!!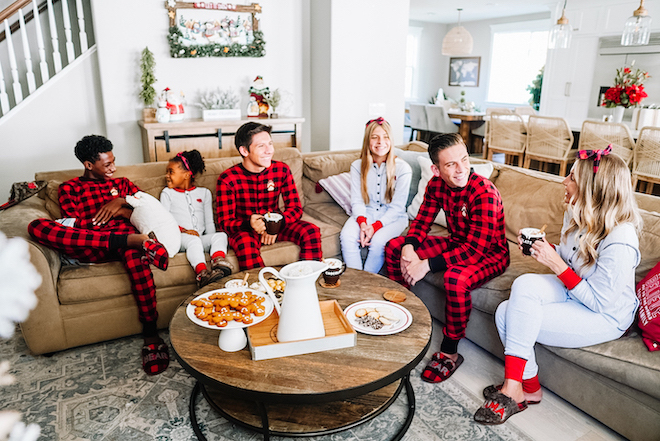 Have Your Amazon Alexa Help You Out- Did you know you you can create your own Alexa Routine? Mike created one which when prompted with the words, "Alexa show us our surprise" she launched a presentation on our Amazon Echo Show complete with photos and narration. How We Gifted It? Christmas morning the kids opened a package and inside was a letter that read 'Go together to the kitchen. Alexa has a surprise for you. Just ask her "Alexa show us our surprise!" They excidedly rushed over to the kitchen to find out what the surprise was. Alexa told the kids they were going on a trip, then showed our kids where they were going (Hawaii) and with who (extended family). It was a huge hit!!
Jersey + Tickets to a Sporting Event– if you are surprising someone with a sporting event, convention or concert you can purchase a t-shirt or jersey to go along with it. Simply wrap that item along with the tickets for a fun surprise. How We Gifted It? One year Mike bought the boys tickets to their favorite football team, the San Francisco 49ers. We purchased the boys' favorite players football jerseys, we rolled up the jerseys and tucked a ticket inside. Then wrapped a bow to secure them before we wrapped them. When the boys unrolled their jerseys their tickets were revealed along with huge smiles across their faces.
Make It a Riddle- If you want to be clever you can create a riddle and wrap "clues" and have your loved one try and guess where you are taking them. How We Gifted It? Mike once surtprised me with a trip to Keystone CO years ago. He wrapped an actual key and a rock and a note that told me the dates of the trip. I had to guess where I was going. It was a ton of fun!!
Puzzle Pieces– order a photo puzzle using a stock image of a place you are going or have someone take a photo of you holding a posterboard with the surprise written on it. Take the puzzle out of the box (it usually has the photo on the box) and place it into a solid box or envelope and then wrap it. Have your loved one put the puzzle together to find out their surprise. How We Gifted It? We used this method to surprise my grandma with a trip to Walt Disney World.
Scavenger Hunt– this is a great one for kids. You simply hide clues all over the house, each one leading to the next until finally the reach the end of the hunt and the surprise is revealed. How We Gifted It? One year we surprised Camden and Owen (birthdays are Nov. 12th & 16th) with a Disney Cruise. They came home from school and found a note on the door. That led them to a cake that I created to look like flip flops. That was a clue for the location.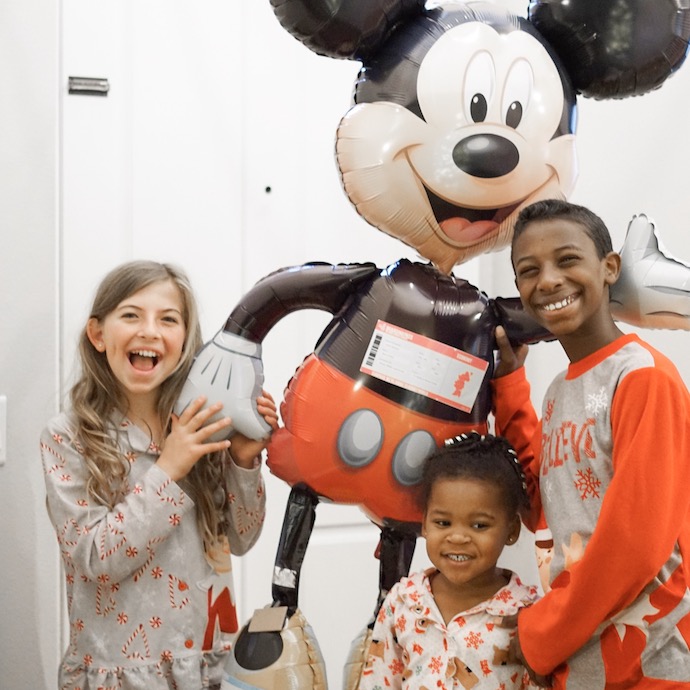 Box & Balloon Surprise– this one is great for little kids. You simply find a mylar balloon that represents where you are going or the experience they will be having and wrap it up in a box. When they open it up the balloon will come out revealing the surprise!! How We Gifted It? One year we surprised the three younger kids with a Walt Disney World Trip. We put a giant Mickey Balloon in a box with these etsy personalized tickets with the details attached to the balloon weight. We also included a Disney countdown calendar, some Disney-themed shirts and a plush Mickey for the youngest. They were beyond thrilled!!!
Personalized View Master– remember the view master from when we were kids? You can personalize the images inside with photos of where you are going, clues, a riddle, etc!!! How fun is that? I just found out about these and haven't had a chance to use it yet, but I think it would be so much fun!!! Buy one here!
---
These Will Help You WOW Your Loved Ones


Have you ever gifted an experience? Or have you been the recipient of a gift like this?
Tell me about it in the comments below.
Pin for later!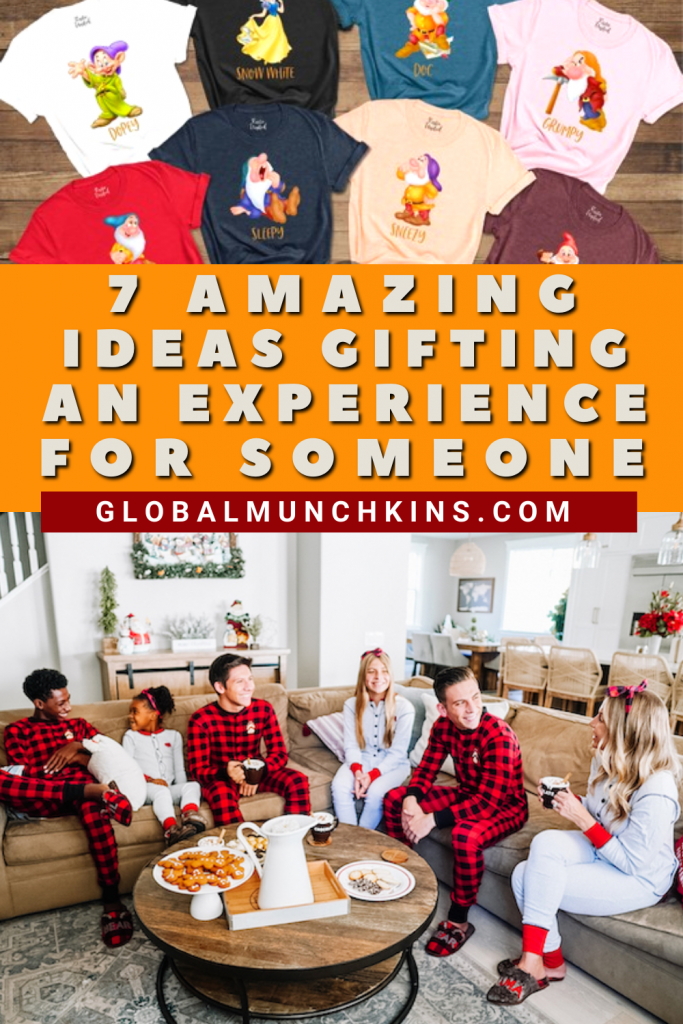 Latest posts by Mama Munchkin
(see all)