Surprisingly spacious, undeniably cool, turbo-charged and super fun the Kia Soul was the perfect road trip car for our recent stint in Orlando, Florida. As the mother of five most of my moments spent driving have been behind the wheel of a minivan, but with Camden turning 15 next month, we are starting to look at cars for him. So, when Kia asked if I wanted to test drive the NEW Kia Soul for a week I was super excited. Below I am sharing my thoughts on the Kia Soul plus some driving tips for parents that I am incorporating into our lives right now.
Driving Tips for Parents of Teen Drivers + the Kia Soul
*Thank you Kia Motors for supplying us with a Kia Soul to test drive. All thought expressed below are 100% my own.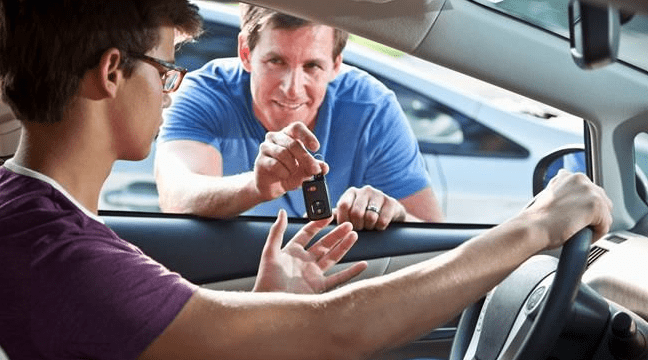 Our oldest is just on the verge of being able to drive and while we're so excited for him, it can also be really scary. Thankfully there's a lot of ways that can help you and your kiddo be ready for such a big change and most importantly instill safe driving habits in them. Here are a few tips I have come across and am putting into action asap.
Be a safe driver. There's no better way to teach your kids how to drive then to show them yourself. Take a second to reflect on your own driving habits and tweak some things next time you get in the car. Yes, this even means following the speed limit exactly as it's posted. Practice what you're preaching to them.
Spend time helping them with hands-on experience. So many studies show that the best teen drivers are the ones that have spent time in the car with their parents practicing, and honestly, it's a great excuse to get to spend some time together before they're all grown up.
Make your consequences clear. While every state has different laws for new drivers that obviously have to be followed, you can set up some of your own rules too. Let them know if they lie about where they are going, you will take away privileges for 1 month. If you catch them touching their phone, you will take away privileges for 2 weeks. Maybe set your own curfew, as nighttime accidents are most common. It might even be a good idea to write up a contract with your teen specifying these things.
Encourage responsibility and good grades. Talk to your teen about all the responsibility that comes along with the privilege of driving; like the costs of car maintenance, gas, and insurance. Enroll them in an insurance program that rewards their good grades with discounts throughout high school and college.
Monitor their driving. Even once your teen has passed all their driving exams, keep up with how they are doing with their actual driving too. Continue to go on drives with them even if it's just around town and continue to give them constructive criticism. There are GPS systems and apps that can help you do this too. MOTOsafety is a popular device that is available on Amazon.
5 Features that make the 2017 Kia Soul the perfect car for New Drivers
1 Safety
The thing I love most about Kia is their cars score extremely high on the standard safety tests. I am sure every parent out there would agree that safety is the number one priority when trying to choose the first car for their teen. The Kia Soul is actually ranked #1 in its class (compact cars) scoring a 9.7/10 as seen here in U.S. News & World Report BEST CARS. Scoring 5/5 stars on Overall Safety, Frontal Crash, and Side Crash. And, 4/5 stars on Rollover.
A few safety features on the Kia Soul that I think are particularly great for teens are the advanced airbags, reinforced structure, and passive safety systems like lane departure warnings, integrated turn signal mirrors, and a blind spot monitor. I feel like anything that can help a new driver stay in their own lane and prevent cutting someone off is a HUGE plus!!!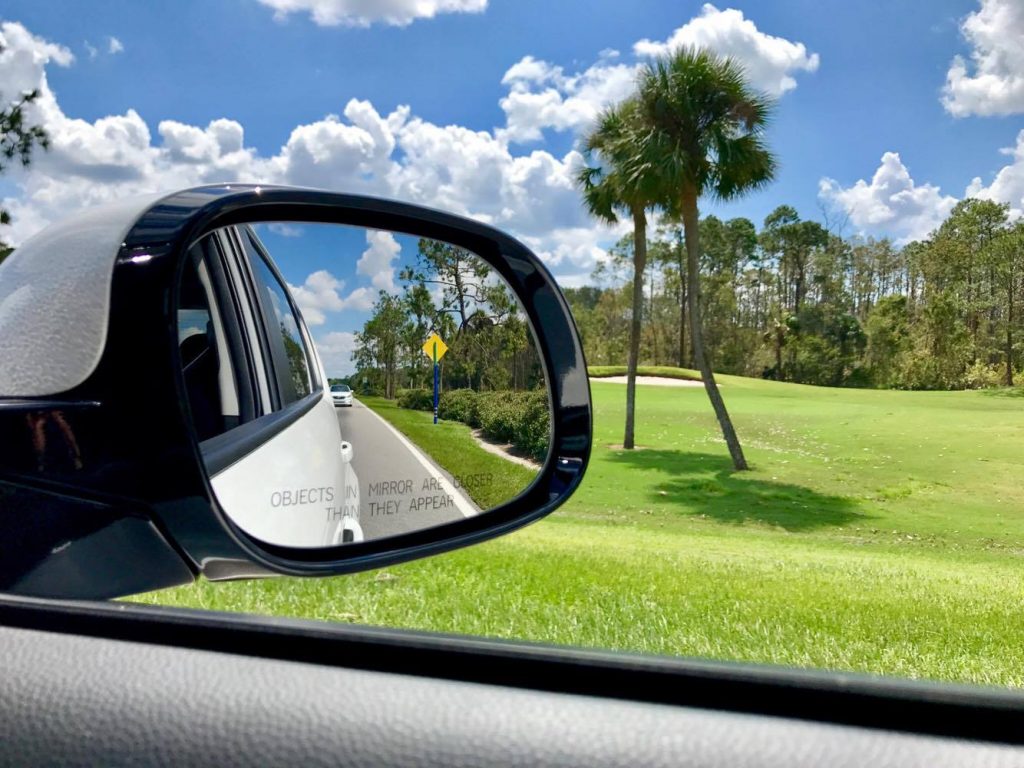 2 Ease
Something we don't typically think about when driving a car as an experienced driver is ease of use. I mean most cars are pretty darn easy to drive these days. But, for a new driver just starting out, I think the easier the maneuverability is the better chance they have of not getting into an accident. The Kia Soul was quite honestly the easiest car I have ever driven. It's small structure and box-like shape made it easy to get a good feel for the car. The large window surfaces were extremely helpful when it came to changing lanes and the optional rear-view camera screen was massive making it super duper easy to park.
3 Spacious Interior
The thing that surprised me the most about the Kia Soul was the amount of available space inside the car. We were on a Disney World trip with two adults, two kids, two big suitcases, plus multiple backpacks & Liv's BedBox and we had tons of space. Pretty crazy right? Space is something Camden will need because when he becomes a good driver I know we will wind up leaning on him to take some of the burdens off us as far as driving his siblings to and from school and practices their practices. I joked with him and told him it was big enough for him to do my Costco runs in, he didn't think that was very funny, but I sure did because I wasn't kidding- ha!!
4 Tech Gadgets
Okay, let's be honest this is probably the thing our teens will love most about their cars- technology!! Well, the Kia Soul has that covered too!
Apple Car Play
Syncs your iPhone to your vehicle allowing instant access to your favorite features. Whether you're sending a text or talking to Siri, it's the smarter way to use your phone in the car. Click here to learn more about Apple Carplay.
UVO App
The free UVO eServices app integrates your iPhone with your vehicle to connect with 24-hour roadside assistance, it also lets you know when your car is due for service both of which would come in handy with teens for sure.
Parking Minder
Parking mystery solved. Whenever you park, UVO eServices can record your vehicle's location and, if necessary, help you find it by using your compatible smartphone. How many times did you forget where you parked when you were a teen?
Push Engine Start
Finally, the Push-Button Start is located exactly where your mind and body wanted it to be all along. This also means teens don't have to dig through their backpack to find their keys.
Mood Lighting
How fun is this? You can set the mood inside your Soul so the lights respond to your audio—changing color and intensity based on the track.
5 Price
Starting at just $16,100 MSRP this spunky safe car is a perfect match for the first time driver. We initially thought about purchasing a used car for our teen because they were a little bit easier on the wallet. But, after calculating all the costs involved we realized that it actually isn't as much of saving as we had thought. Plus, the reliability of a new car paired with a great warranty will provide the much-needed peace of mind us parents need since having a new driver is already stressful enough.
Do you have driving tips or tips on finding the right car for a first-time driver??
Leave them in the comments below.
Pin for later-
*At times Global Munchkins partners with brands that we love for the purpose of reviews and editorial content. However, all thoughts and opinions expressed on this blog are 100% our own.