I am so excited to share my favorite meat & seafood choices from Omaha Steaks in this Omaha Steaks Review. I am seriously OBSESSED with the delicious meats and tasty World Port Seafood offerings that Omaha Steaks has to offer. In fact, they have become a permanent staple in our freezer! We love creating delicious steaks, juicy burgers, fish tacos, grilled chicken in our new outdoor kitchen, and delighting guests by serving up amazing seafood appetizers that take hardly any effort at all. Check out all the reasons we love Omaha Steaks below and make sure to check out all the amazing deals I found on Omaha Steaks too!
Omaha Steaks Review- Our Favorite Meat & Seafood Options On Sale Now
*This post is in partnership with Omaha Steaks. All thoughts and opinions, as always, are 100% my own.
Before I could write this Omaha Steaks Review I taste-tested over one hundred products everything from steaks to burgers, hot dogs and shrimp, to crock pot and skillet meals and you want to know what I found? Consistent, delicious, high-quality food. If I am being 100% honest I would say some of the BEST TASTING food we have ever had. Food I am proud to serve my family and excited to serve my guests.
Below are some of the items that have made it on our weekly rotation at home plus a few Omaha Steaks favorites that we keep in stock at all times for when guests pop by. I hope you can find some favorites that your family will love.
The BEST Omaha Steaks
We have tried a ton of different cuts of steak from Omaha Steaks and there is not a single one that we didn't enjoy. That said, I will tell you there are several that really stand out to us. These are the steaks we purchase consistently which is why I have included them here in my Omaha Steaks Review.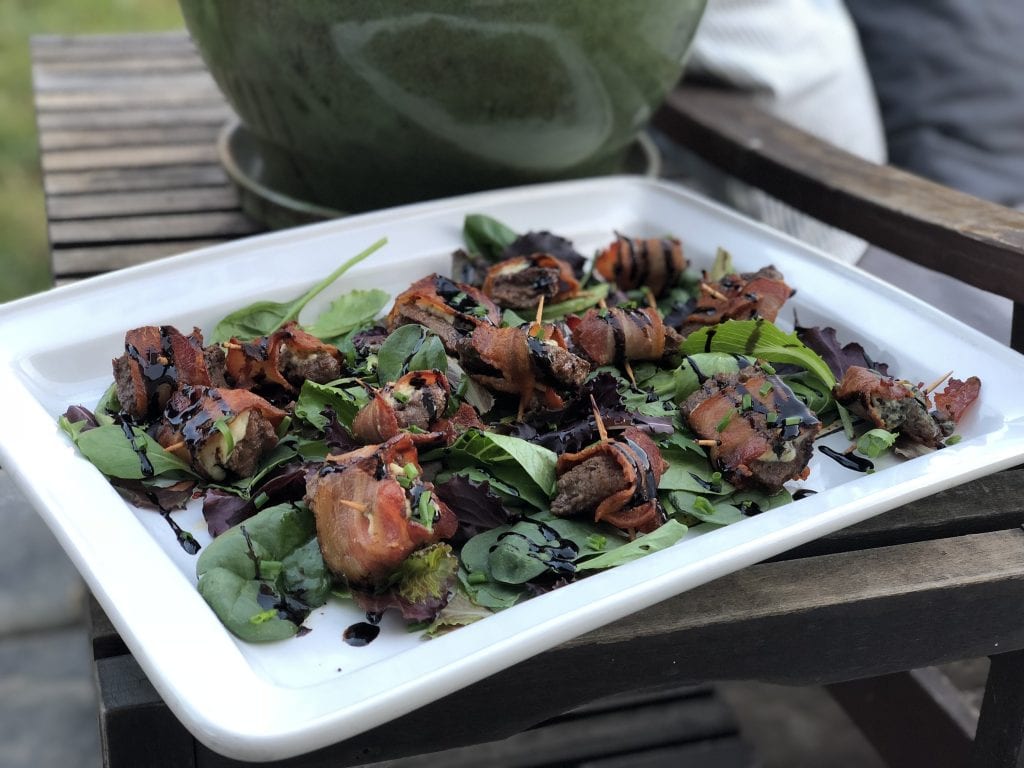 Omaha Seafood Favorites
Most people would be surprised to find seafood choices in an Omaha Steaks Review but the truth is their World Port Seafood is among some of the best seafood I have ever purchased. Check out our favorites below.
Grilling Must-Haves
Honestly pretty much everything you order from Omaha Steaks besides skillet & slow cooker meals can be cooked on the grill. However, these are a few family favorites that are perfect for the summer months which is why I have included them in my Omaha Steaks Review.
Easy Dinners for Busy Weeknights
Omaha Steaks is mainly known for their meats so I can bet most don't ever look at their skillet and slow cooker meals but to be honest we have swapped our meal subscription boxes for these because they are flash-frozen so they won't go bad if plans change and we don't get to them on a certain day this week. Plus, I have learned that they are safer than those boxed subscriptions too because there is no chance for contamination which is why I have included them in this review of Omaha Steaks.
Perfect for Guests & Special Occasions
Okay, seriously, I LOVE entertaining and Omaha Steaks has made it significantly easier to entertain with all of their amazing appetizers, desserts, and holiday meals. Here are a few that we love to serve to our guests.
The BEST Omaha Steaks Desserts
AMAZING DEALS!!!
One of the things I LOVE about Omaha Steaks is they run some of the BEST promotions. Make sure to check this page right here to see the best deals they have going on right now!
I hope you enjoyed my Omaha Steaks Review. Let me know what your favorite items are in the comments below.
*This post contains affiliate links.