We have been traveling the world with our kids for the past 15 years and we are incredibly blessed (and humbled) by all the amazing opportunities and experiences we have had. But, with the kids getting older we feel a shift coming on. As we enter this next phase of junior high and high school we realize that our ability to pull the kids out of school will lessen and we didn't want that to stop us from creating moments as a family that connect us and allow us the freedom to dream big. So, we came up with a plan.
Why not bring the resort-style life back home with us? And, after about 6 months of debating whether that meant we should move to the beach, start traveling nomadically, or renovate our house we finally have a plan.
Resort-Style Living at Home- our massive project, but will it work?
Our Early Dreams
When my husband and I were dating we took a vacation together and sat on a beach and talked about our aspirations to someday have a family. We both knew we wanted a lot of kids, we talked about how adoption was an option we would consider. And, we dared to dream impossible things like owning our own businesses, traveling the world, and having the house where everyone was welcome. The kind of place all of the neighborhood kids wanted to hang out at. And, a place that everyone could call home.
I swear we blinked and just like that 15 years passed by. Now here we are, entrepreneurs, who travel the world with their five kids through both birth and adoption, and we are the house where people come to gather for holidays or a Sunday football game- be careful what you wish for I guess 😉 
Now a little backstory about our house. My husband and I left a family business to try to start something on our own back in 2002. We were young and scrappy with a new baby boy, lofty dreams, and our whole lives ahead of us. We got married over the summer in Maui in 2003 and on our wedding day we bought our first house (the house we still live in today). True story!
It was during a crazy upswing in real estate and we were in a lottery in order to purchase a lot from the homebuilder. Our number was called and my aunt, who we had given a power of attorney, was there to claim a lot for us. The house was much too big for us at the time with 6 bedrooms and a huge backyard but we swore we would fill the house with little feet and laughter, and we talked about all the ways we would someday make this house our home.
Life moved fast as we were busy raising 5 tiny humans and opening up multiple businesses. Times were crazy hard and beautiful all at once and our house was the center of so many of the memories that we were making. Memories both beautiful and sometimes really really difficult. For example, we celebrated many special birthdays and holidays in this house. We've gathered to celebrate our beloved 49ers when they were on fire a few years back. And, we've spent countless summer nights watching movies in the backyard snuggled under the stars.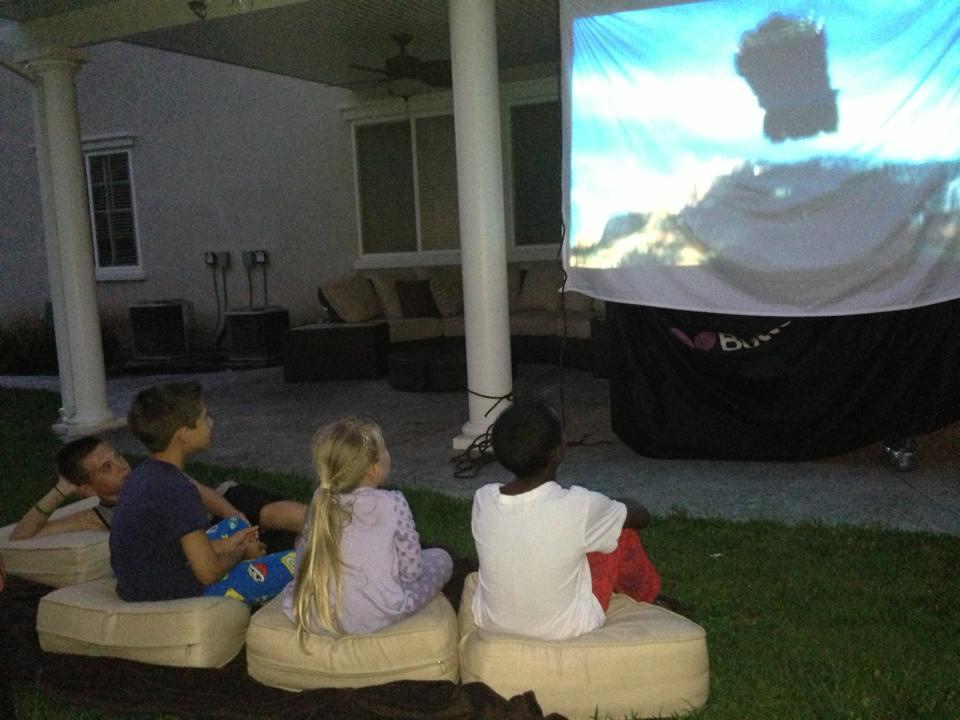 But, we have also had some hard goodbyes in our home including having to say goodbye to my husband's mom who passed away from ALS in our home. Her dying wish was to leave the hospital and pass away in peace in our home surrounded by her family. A wish we were happy to oblige her with.
We also brought home our four younger children to this house. Some home from the hospital and others home from far away countries who had experienced extreme tragedies before walking through our front door. The later which turned into several hard years of trying to help a child overcome some big things.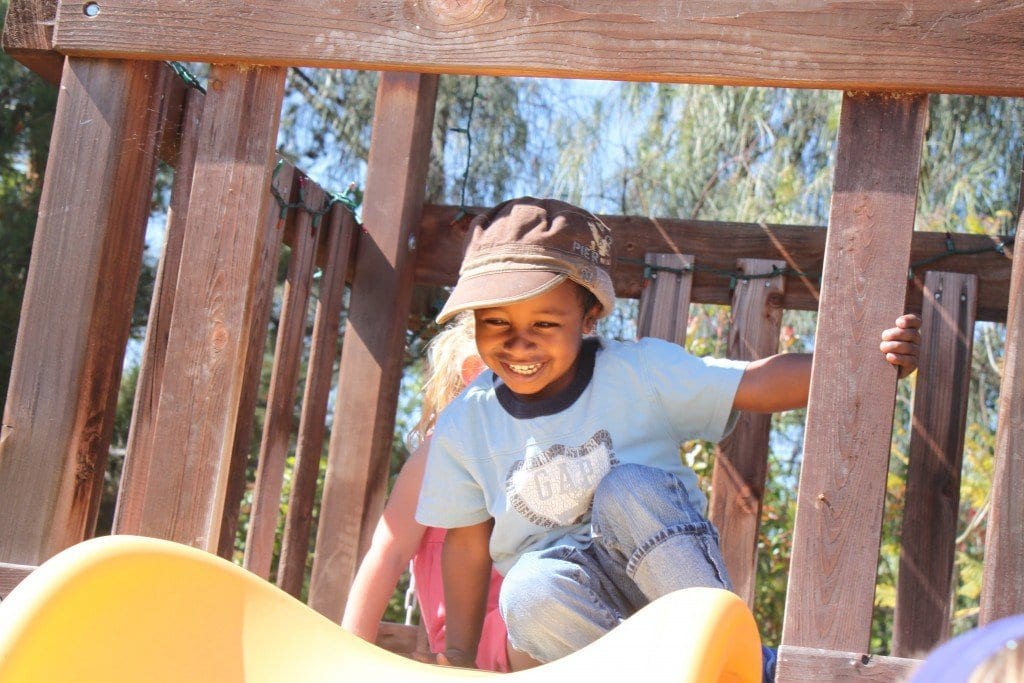 A lot happens in a house I suppose. And, while our house was there to endure all of these memories and events it was never the forefront of what was happening. It was never really our home because we hadn't put our stamp on it. Until now. We are ready to finally take the leap to turn our house into the home of our dreams. We want to honor the memories we've had while incorporating pieces of each of us and our journies in this world so far and we want to invite all of you along for the ride.
The Leap- it's happening!!!
After much deliberation and countless hours spent on Pinterest, we are finally doing it. We are starting a massive pool project!!! Sure the timing- smack dab in the middle of summer- isn't ideal and the pool is probably going to be completed right when the kids go back to school. But, we don't care. We are so stinking excited!!!!
Here are some of the renderings of the pool we are building.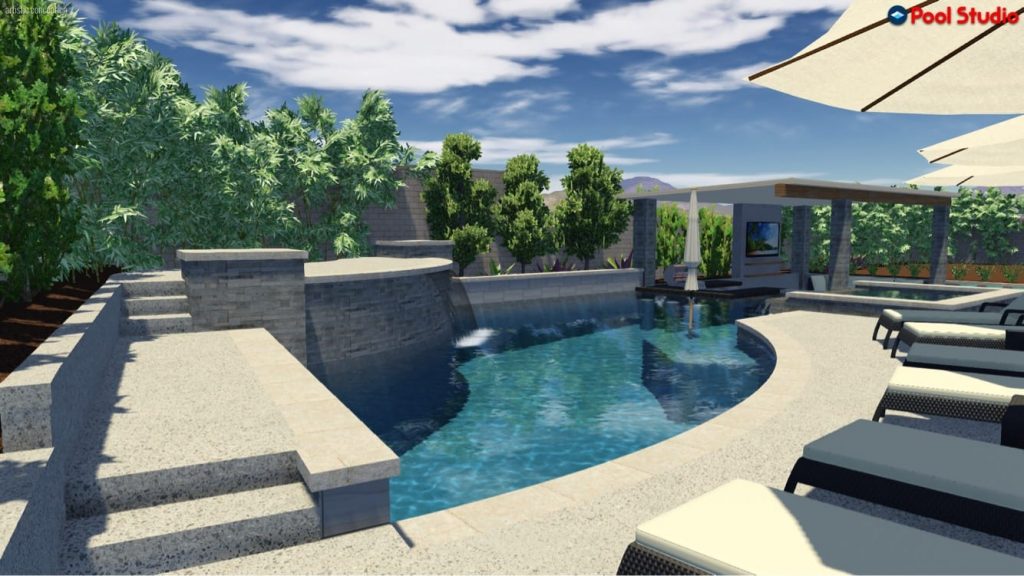 The Inspiration
We love to travel and we love being outdoors together so the backyard was the perfect place to begin our home renovations. Living in Southern California backyard entertaining can be hard with the heat so a pool was the next must along with a secondary shade structure- we already had one existing that we were leaving in the demolition.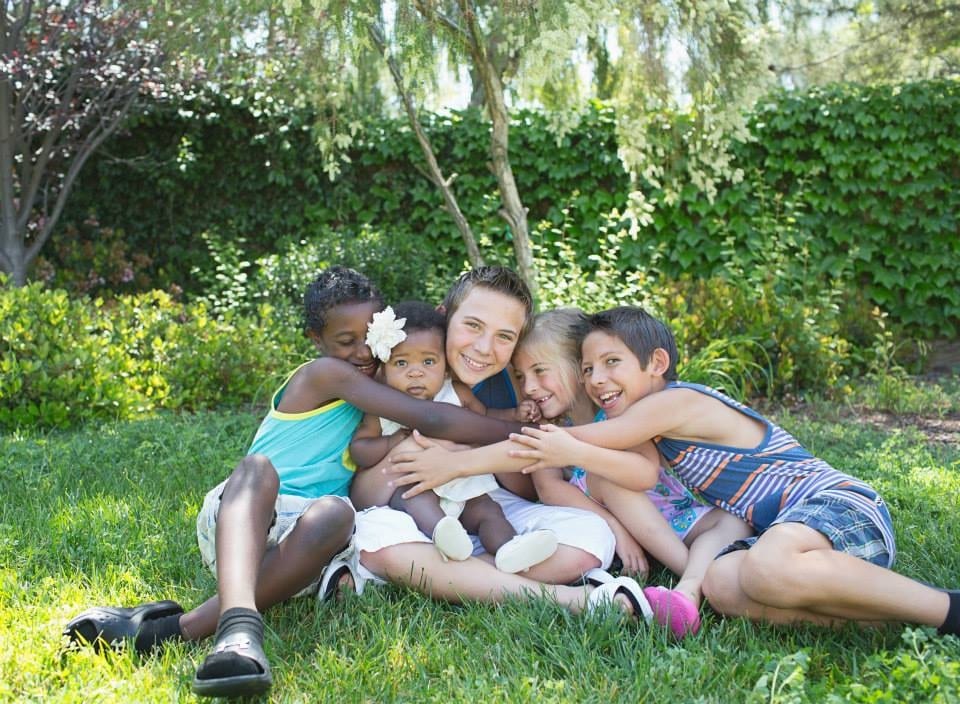 Our concept was if we could create an atmosphere that resembled a nice resort we could invite friends and family over and bring some of those amazing vacation vibes into our home. Fingers crossed it works!!
Another reason that we chose the backyard to begin is Mike's mom had purchased a playset before she passed away. She had said that she knew we would have more children (we only had two when she left this earth) and she wanted to be able to buy a present that they all would someday enjoy. Her gift and dream for it came true. The kids all grew up playing on that playset and we had purchased a special stone for it that helped them remember their grandma in heaven. When they came to demo the area the kids rushed out to save Grandma's stone and we plan on finding a very special place to put the stone in our new extension of her playground- the pool!
Follow the Process
If you want to follow along you can check out our hashtag #MunchkinsPoolapalooza. We will be posting Instagram stories of the process and progress as well as asking for your help in design decisions along the way. We hope you will join us. Then once this baby is built we are going to through an epic celebration to thank all of you for your support over the years in making this incredible dream come true!
Do you have a pool or advice on building a pool? We would love your tips! Tell us in the comments below.