This post is sponsored by Responsibility.org, I am a #TeamResponsibilty ambassador, but all thoughts and opinions are 100% my own.
We are entering a new phase of normal with kids heading back to the classroom and sports starting up again after more than a year of virtual education and very little social interaction. For our family, it has been equally wonderful and frightening all at the same time.
The kids are thrilled to have their social lives back- they missed their friends so much. But, at the same time, we all get incredibly anxious every time we get another email or text about a child or teacher who recently contracted the virus. Can you relate?
This is why I was so thankful for Responsibility.org's recent Back-To-School Virtual Webinar Series. I attended the session on Mental Health, Mindfulness, and Modeling Responsible Behaviors and walked away with so many great takeaways, I thought I would share a few of them with you today.
Have Frequent Mental Health Check-Ins With Your Kids
It's no surprise that last year took a toll on all of our mental health and this includes our kids' too! I am sure many of us can attest to kids receiving much more screen time during the pandemic than we allowed in the past. And, I can bet our kids spent more time alone in their rooms as well.
This is why it is so important that we prioritize communicating with our children about how they are feeling. As Julianna Miner (Parent, Influencer, and Author of Raising A Screen Smart Kid: Embrace the Good and Avoid the Bad in the Digital Age) said "we need to listen, let them know their feelings are validated and that we are there for them."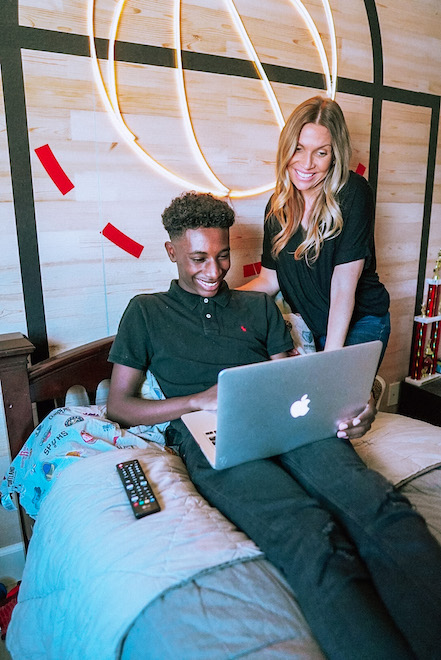 In doing so we give them a safe space to open up, this allows us as parents to let our kids know that we are always there for them- no matter what. Sometimes just knowing they have someone on their side can be a tremendous help for our children.
Plus, by frequently checking in on our children's mental health we are also able to identify warning signs before things spiral too far.
Katie Friedman (Pediatric ER Physician, Foreverfreckled.com, Responsibility.org National Advisory Board) mentioned that many times parents are shocked when she meets them in the ER. They typically had no idea their children were suffering until things got out of control in the form of suicidal ideation, drinking, or drugs.
Know the Warning Signs [how to know if your child is struggling]
Mary Alvord (Ph.D., Psychologist, and Director, Alvord, Baker & Associates, LLC) mentioned several warning signs that we as parents can watch for. 
*She also mentioned that the frequency & intensity of the signs below are important to take into consideration. Given the current climate, it is reasonable for our kids to have off days. So, please take that into consideration, and if you think your child is struggling seek medical help.
Changes in behavior
Negative self talk
Changes in eating patterns
Not enough/too much sleep
Signs of self harm- watch for kids wearing long sleeves when it is hot outside to hide scars.
Dr. Katie Friedman also mentioned that mental health directly correlates with physical health. So, our kids might complain of physical symptoms- headache, stomach ache, etc… when the problem really stems from a mental health struggle. Organic causes of the physical symptoms should be ruled out first.
Model Healthy & Responsible Behaviors At Home
As parents, we know that it's more about how we act than what we say. Dr. Katie Friedman painted a picture by explaining it is one thing for your husband to pour you a glass of wine to enjoy with your dinner. But, it is quite another if you are stressed out and losing your cool and have to reach for alcohol to self-soothe. 
Being conscious of our own behaviors when it comes to handling stress, especially when it comes to our own relationship with alcohol and drugs is critical especially in front of our kids.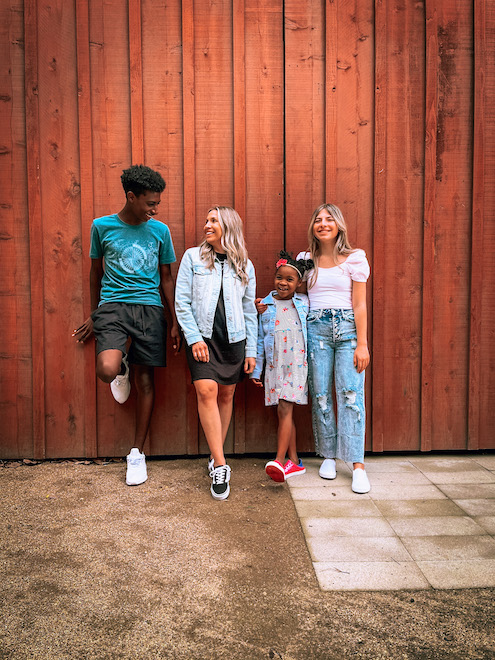 Julianna also reminded us that as important as it is to do the right thing as a parent, it is also important to allow our children to observe us messing up as well. Being home with our children more than we ever have before has allowed them to witness our own struggles and failures.
We can use this to our advantage and give our children a sense of agency by allowing them to talk through our struggles with them and ask them for their opinion on how we could have handled things differently. It also shows our children that no one is perfect and it is okay to mess up.
Kier Gaines (Therapist, Mental Health Advocate, Internet Personality) also added that this helps our children separate from the guilt & shame that they typically feel when they mess up.
Practice Stress Relieving Techniques and Habits As A Family
Preventative measures are key and one thing we can do that can have a lasting effect on our children's overall mental state is to teach them strategies to reduce and manage stress. Below are some effective methods that we personally have used as a family to help reduce and manage stress.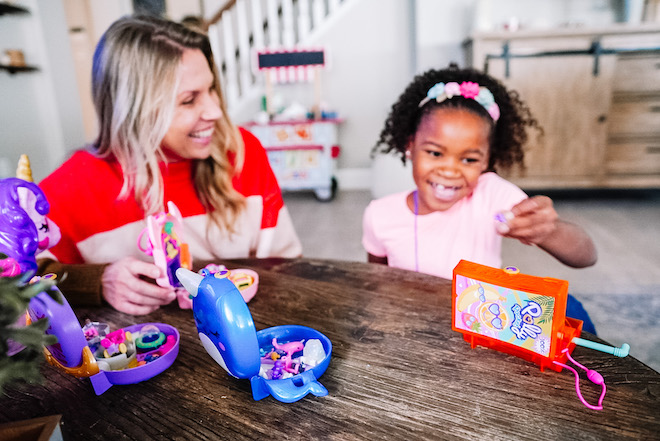 Take walks together as a family
Give your child 15 minutes of uninterrupted, fully present playtime.
Head to the playground, we still go in the early mornings so we can have the place to ourselves and we make sure to wash our hands thoroughly after too.
Practice deep breathing and/or meditation. We use the Calm app. Even the teens enjoy it. *My boys got hooked when I introduced them to LeBron James' meditation series on the app.
Teach kids the power of visualization. She had a therapist once that taught him to picture his favorite vacation destination. She would have him imagine how his body felt there, picture the foods he enjoyed there, the sounds etc… He always found this very soothing and still uses this practice on his own years later.
Talk openly about the importance of asking for help. Normalize this in your family. *I would add people outside of mom & dad whom you deem as safe. For us this includes school counselors, aunts/uncles and grandparents.
Plan family nights. We love watching movies and baking together.
Include kids in helping out around the house. The feeling of being needed and given accolades for a job well done is good for your mental health. You can find fun ways to incorporate chores into your family by checking out our weekly chore challenges here.
Engage in open conversations about alcohol responsibility with your kids. This helps them develop the skills they need to lead healthy lives as adults. On Responsibility.org's site, you can find helpful conversation starters to help jumpstart these incredibly important conversations.
Have you found any effective techniques to help your children manage stress and anxiety this year? Let me know in the comments below.