Movie nights are big in our household year-round, but when it cools off enough outside to light the fireplace and grab out all the blankets, we love them just a little bit more. We cozy up on the couch together and debate back and forth about what movies we should queue up for the night. Here's a list of 38 movies that are perfect to watch together as a family from classics to the newest Disney box office hits.
We're going to try to check all of them off our list this season, you should too! Make sure to check out our favorite holiday flicks here as well!
Top 38 Family-Friendly Movies To Watch Together
We compiled a list of our all-time favorite family-friendly movies to watch together. I have included the Amazon Video links to make it easy for you to click and rent your movie of choice. Let me know if I've missed your favorite movie by leaving me a comment down below!
If you're short on time, we've got an awesome list of Halloween TV Shows here!
Fun Halloween Movies for this Fall
Hocus Pocus 2 – NEW! Coming out on Disney + September 30th
Goosebumps (And Goosebumps 2)
Muppets Haunted Mansion
Halloweentown
Under Wraps 2
Monster High 2
---
Adventurous Fall Movies to Enjoy with the Family
Oceans 11
Top Gun
Maverick
---
Feel good Movies that will make you want to snuggle up under a blanket
Sleepless in Seattle
The Blind Side
October Sky
An American Tale
Zootopia
Legally Blonde
About Time
13 Going on 30
Father of the Bride
School of Rock (PG13)
---
Whodunit Movies for the Family
Knives Out (Our Favorite)
Clue
Who framed Roger Rabbit
Sherlock Holmes
---
Classic Movies the Whole Family Can Enjoy
---
Spooky Movies
Haunted Mansion
The Boogeyman
Chucky
Bonus Halloween TV Shows & Movie Shorts to Check Out!
It's the Great Pumpkin Charlie Brown
Cars on the Road: "Lights Out" (S1, E2)
The Simpsons Tree House of Horrors (Season 1 -32)
Toy Story of Terror
Spookly the Square Pumpkin
Marvel Studios' What If…?: "What If…Zombies?!" (S1, E5)
Marvel Studios' WandaVision: "All New Halloween Spooktacular!" (S1, E6)
Glee: "The Rocky Horror Picture Glee Show" (S2, E5)Kim Possible: "October 31" (S1, E14)
---
Check out our YouTube Channel for more great ideas to make family time more fun for everyone. Below is a sneak peek of what you will find over there!
---
Pin for Later – Top 38 Family-Friendly Movies To Watch Together This Fall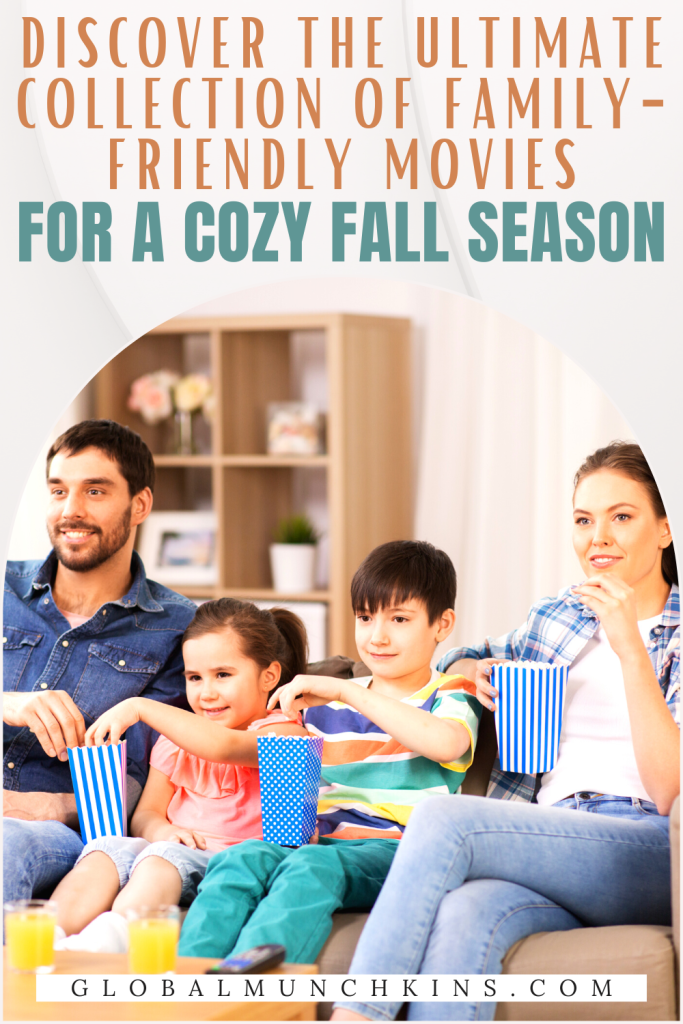 Turn up the fun with our DIY Popcorn Bar–
*Disclosure – This post contains affiliate links in which I receive a small monetary compensation when you click through and make a purchase. It does not affect your pricing at all.
Latest posts by Mama Munchkin
(see all)