Movie nights are big in our household year round, but when it cools off enough outside to light the fireplace and grab out all the blankets, we love them just a little bit more. We cozy up on the couch together and debate back and forth about what movies we should queue up for the night. Here's a list of 38 movies that are perfect to watch together as a family from classics to the newest Disney box office hits. We're going to try to check them all of our list this season, you should too! (check out our favorite holiday flicks here)
Top 38 Family-Friendly Movies To Watch Together
We compiled a list of our all-time favorite family-friendly movies to watch together. I have included the Amazon Video links to make it super easy for you to click and rent your movie of choice. Let me know if I've missed your favorite movie by leaving me a comment down below. *BONUS- movies = more quality time together than the average #38minutes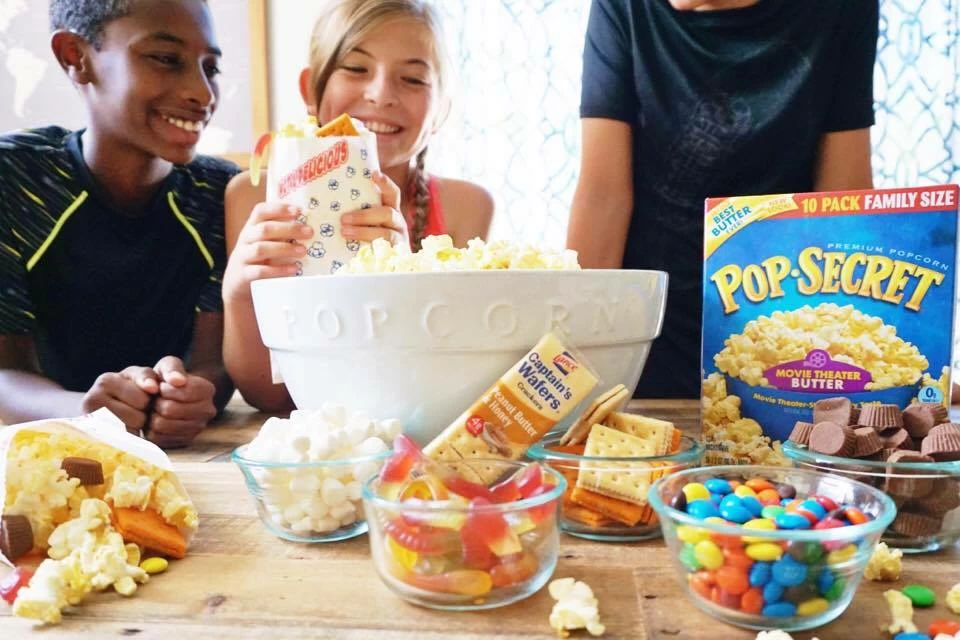 Read about our #38minutes Challenge here or take the one month Family Fun pledge here.
Check out our YouTube Channel for more great ideas to make family time more fun for everyone. Below is a sneak peek of what you will find over there-
Turn up the fun with our DIY Popcorn Bar–
What is your favorite movie to watch with the kids? Let me know in the comments below.
Pin this list for later-
*Disclosure- this post contains affiliate links in which I receive a small (very small) monetary compensation when you click through and make a purchase. It does not affect your pricing at all.