With our older four kiddos reaching the ages where things like hiking are actually enjoyable we've been in a bit of a conundrum. Turns out having four kids ages 10 and up + one toddler can really throw a wrench in your trip planning process. Which is why I am so excited to test out the Freeloader. I think it may actually make hiking with a toddler enjoyable. Yes, you read that right hiking WITH a TODDLER ENJOYABLE!
Hiking with a Toddler Has Never Been Easier
The Freeloader is the first child carrier to be built specifically for toddlers! Which is great news because many parents with toddlers are left trying to carry their kids on their back as they have outgrown baby carriers but are still too little to walk long distances. The Freeloader is compact, lightweight and portable making it perfect for travel. And, when not in use, the Freeloader's integrated aluminum seat folds up neatly to the size of a typical day backpack making this product extremely versatile. In fact is small enough to carry-on and stows away neatly, making it perfect for air travel, road trips and more!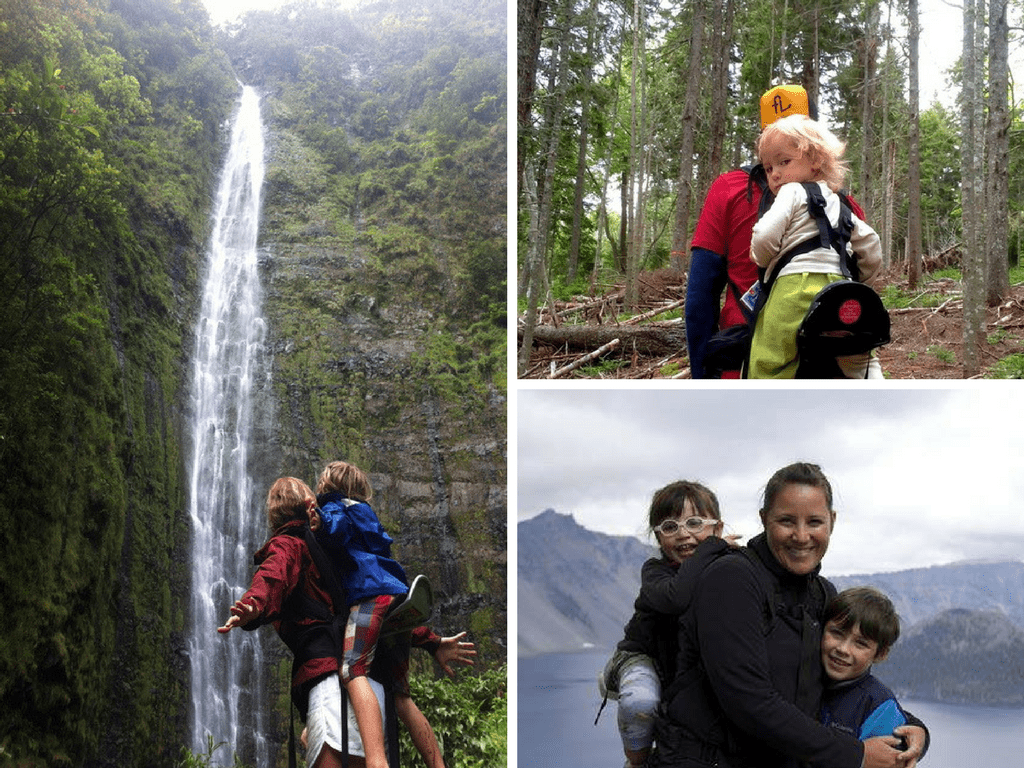 Traveling parents will benefit from the Freeloader's wide, ergonomic shoulder and waist straps which evenly distribute the child's weight to the parent's hips and core. The contoured shoulder straps are adjustable and provide extra padding for both comfort and support. There is also padding in the back panel and a built in seat extending the comfort to the child as well. The Freeloader features an easy-to-use, 5-point safety harness. The safety harness is specially designed to fasten securely and safely out-of-reach of your child.
Click here to learn more about the Freeloader here and here. Then tune back soon for my full review of this awesome product for traveling families.
What Products Have Helped Make Traveling with Kids Easier for You?
*Disclosure- At times Global Munchkins receives products in kind for review purposes as is the case with the Freeloader Child Carrier. However, all thoughts and opinions expressed, as always, are 100% our own. We only write about products that genuinely are of interest to us that way we can ensure we are bringing our readers the best quality information possible to make family travel memories as enjoyable as possible.