As many of you know we are in full summer vacay mode and we kicked off our #SummerExtravaganza2016 with a Norwegian Cruise. The Getaway was an amazing ship with TONS of activities, delicious food, live shows and entertainment, an awesome staff and FANTASTIC ports. It was one of our top vacations in fact!! So, here is a peak at our amazing 8 days and 7 nights!!!
NCL's Getaway- Photo (Ph)riday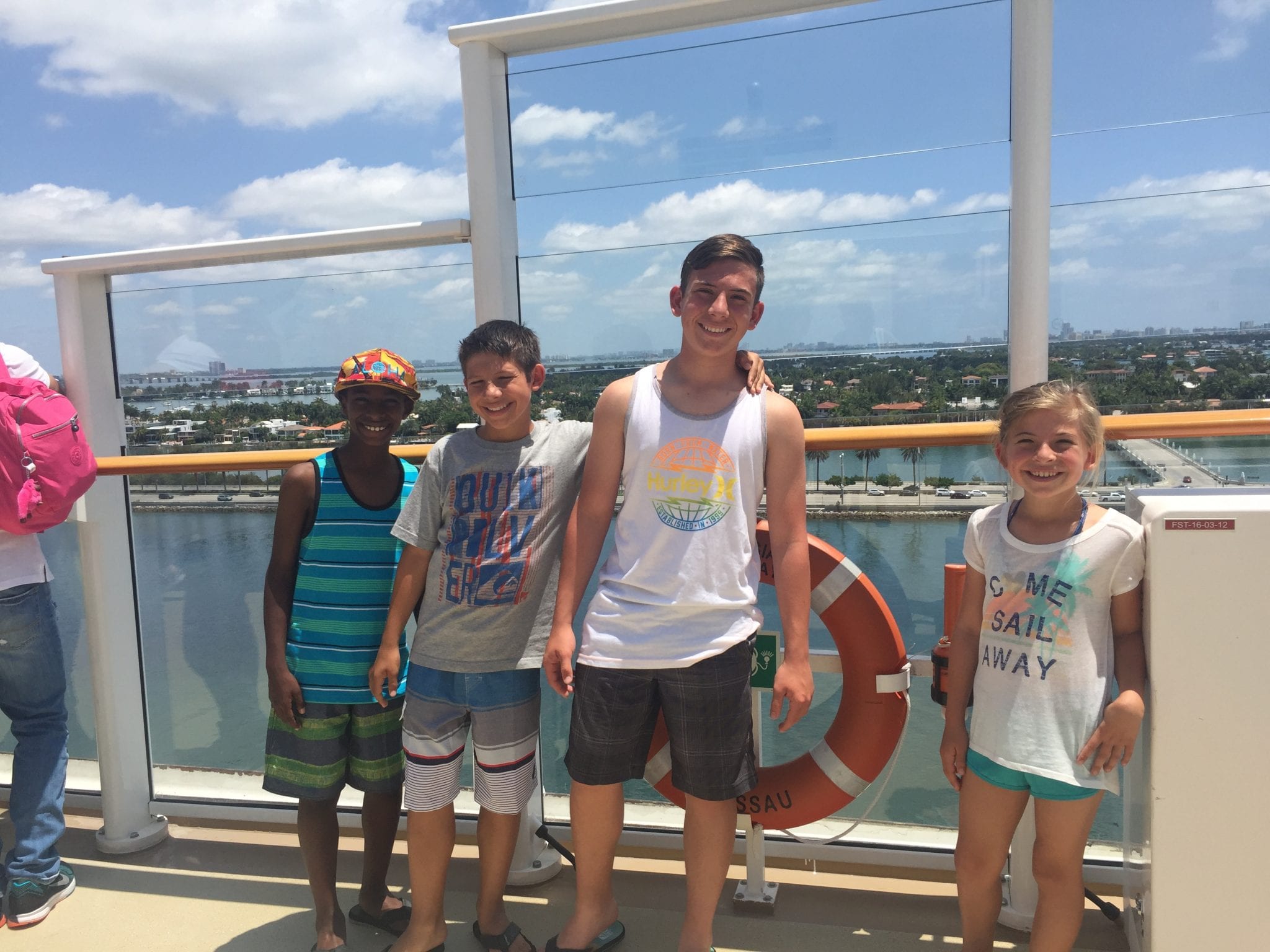 Embarkation Day!!!
Isn't the Miami Port beautiful?
Splash Area with shallow pool for the toddlers. Best area we have had for Liv on a cruise to date!!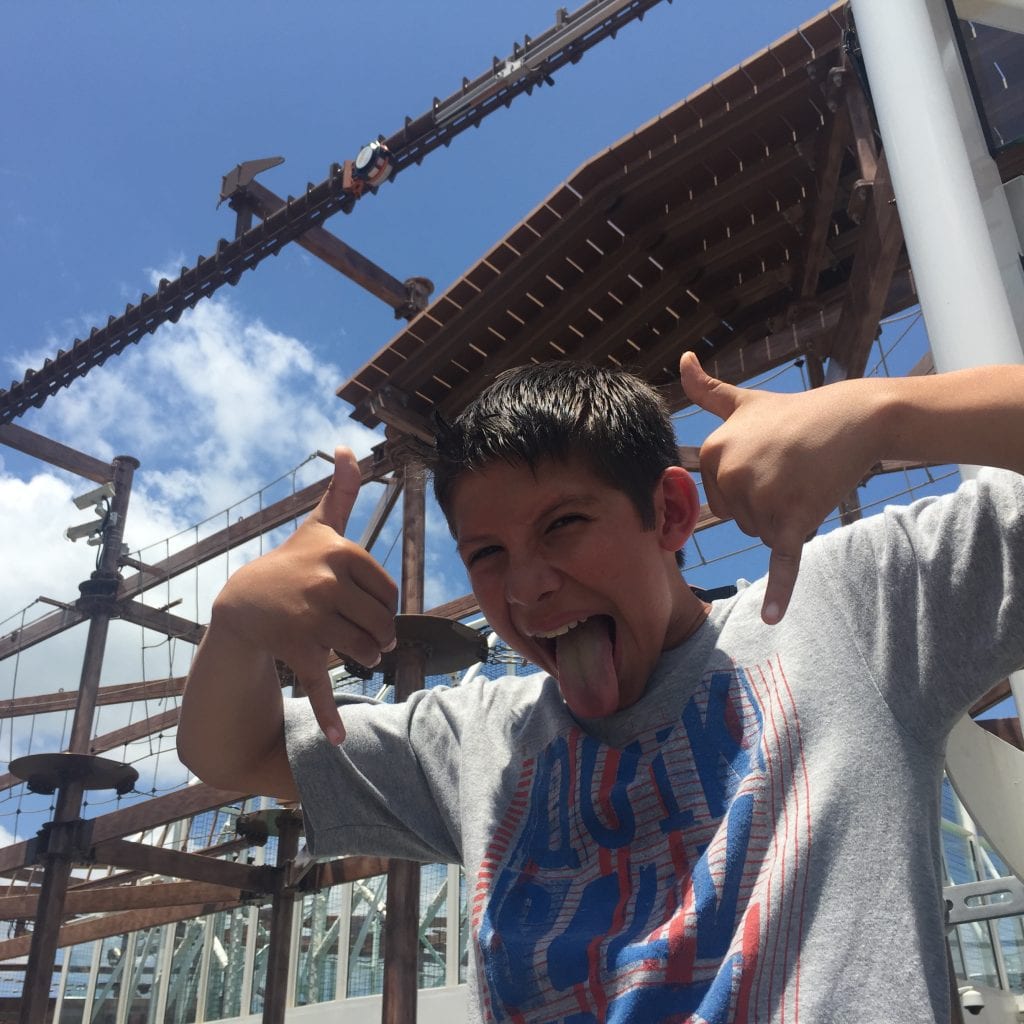 Owen getting ready for the ropes course. It has a zipline and a plank that allows you to walk out over the ocean and away from the boat- FREAKY!!!
Mini Golf… fun but HOT!!! Do this one in the am.
Chocolate Strawberries + Prosecco… NCL knows how to treat you right!
The girls side of the room. We had adjoining cabins which works out great for families.
Our bathroom… it was a decent size compared to other cruises and great water pressure.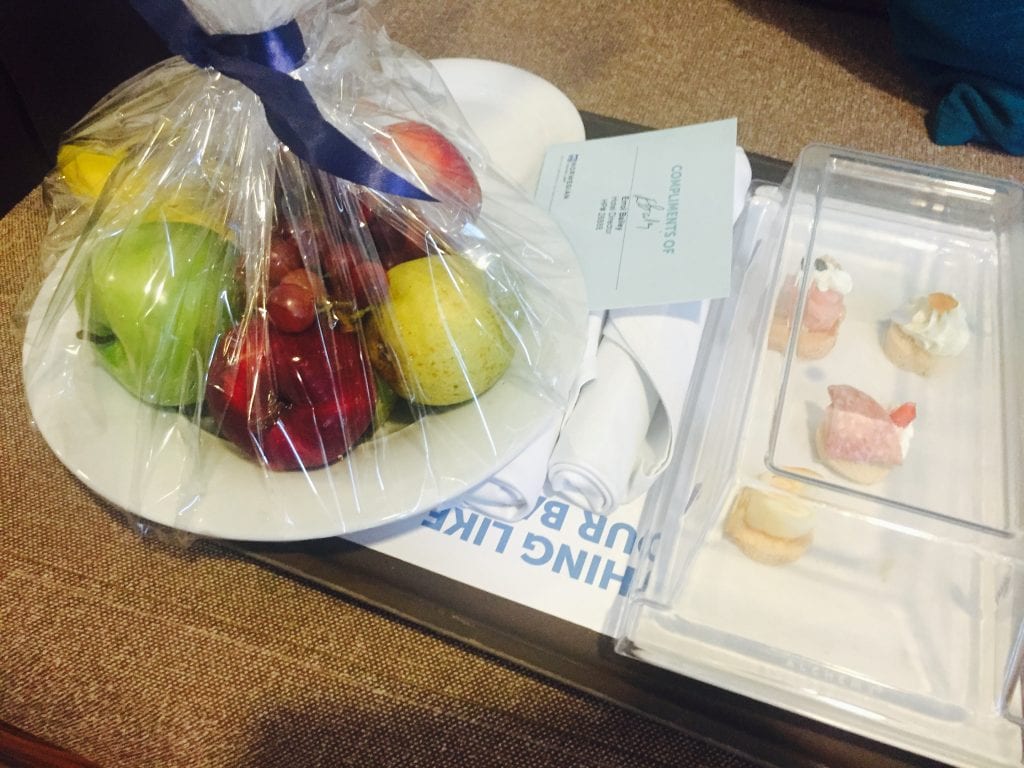 It's good to be welcomed like this… trust me!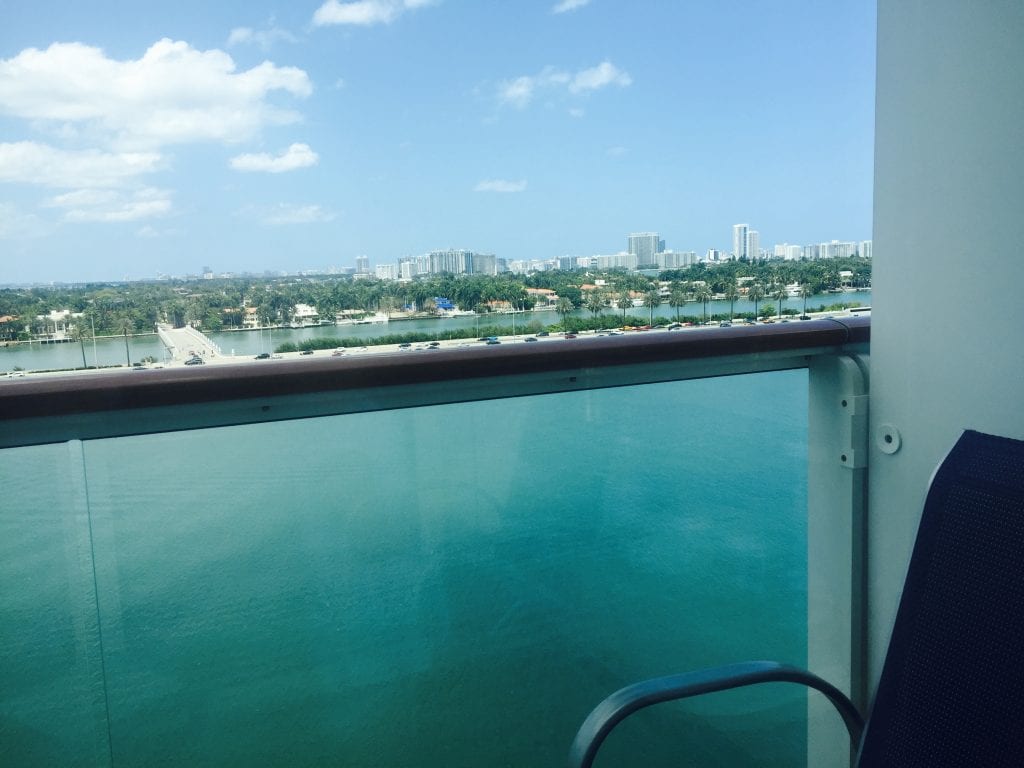 View of the Miami port from the girls balcony.
The first night we went to Teppan. Our chef wasn't fantastic but the one across from us was incredible. The food was tasty as per the usual on a Norwegian Cruise.
This… my absolute happy place. Mojitos all day long!!!
My favorite mojito the raspberry guava mojito.
Love watching the ocean hit the boat
Ocean for days on our sea day
Deliciousness in the pastry case at the coffee shop onboard, these treats do have a small add'tl fee attached
The Honduras port… it was beautiful and HOT!
In Honduras we only walked off the boat and around the shops at the port. The baby was sleeping, it was SO hot and the boys love being on the boat when everyone else is on shore. No lines for slides is pretty sweet!
Local arts and crafts in Honduras
The girls loved having the splash area to themselves while everyone else on board was off the ship in Honduras
Drink of the day as I cheered Honduras
I love the family dinners on the cruise. For one there is no bill to worry about and two there is no where else we need to be. So relaxing to just sit and talk with each other.
Love at first sight in Costa Maya… such gorgeous turquoise water
We visited Maya Park- the lost Mayan Kingdom at this port which I cannot speak highly enough about. There was SO much to do for everyone in the family and they pick you right up from the port. Plus, they are only about 5 minutes away so its such a laid back journey to fun!
Check out these waterslides at Maya Park!! They also had ziplining including lines that ended in water, a zip coaster, kids splash park, amazing lazy river and pools. One of our absolute favorite things we did on this vacation!!
Returning to the Getaway after our day of fun at Maya Park in Costa Maya Mexico.
The sushi was extra but for $3-6 it was a great deal. It was super yummy!
Can't post about a cruise and not include one of our towel animals 😉
This is the main pool… which was a bit odd as this is the adults only area. Also, where the jacuzzi's are located. Kids are allowed in one of them however all the adults get mad thinking you are breaking the rules when you let them in. This may have been the only big complaint I had about the layout of this cruise (the NCL Getaway). That and the super tiny jogging track.
Cheering Belize this time. The cocktails were on point. So good!!
My sea bass at Cagney's Steakhouse. It was perfectly cooked.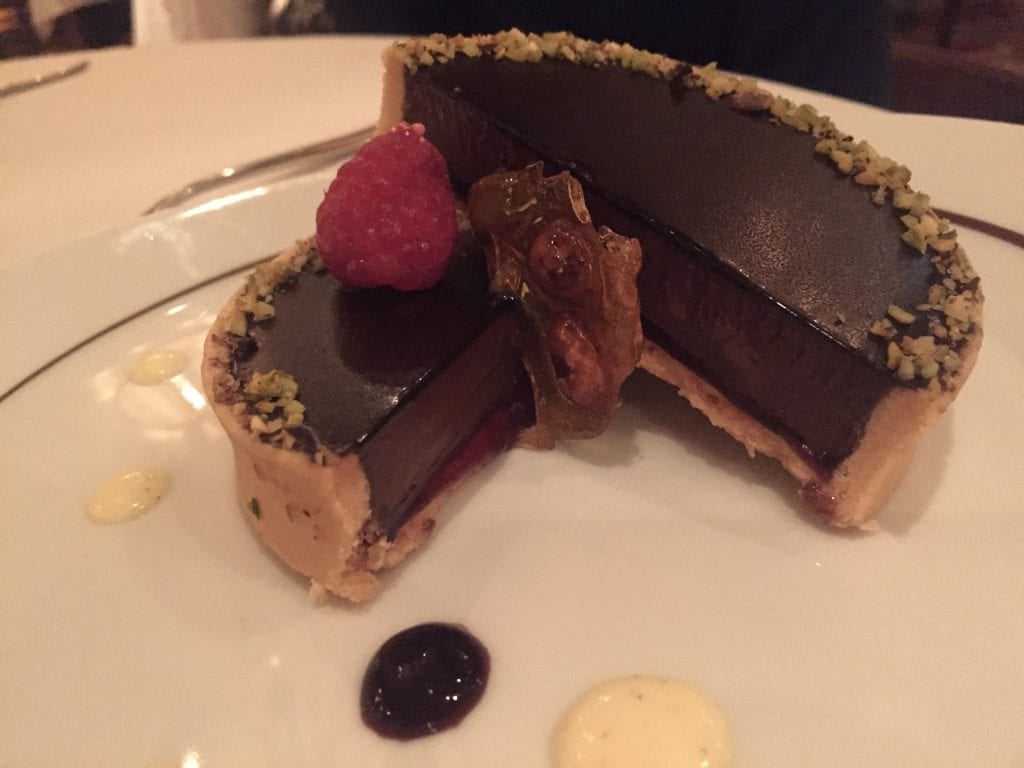 This chocolate torte from La Cucina was delicious. They also have an affogato that is super tasty too!
Fun with masks in Cozumel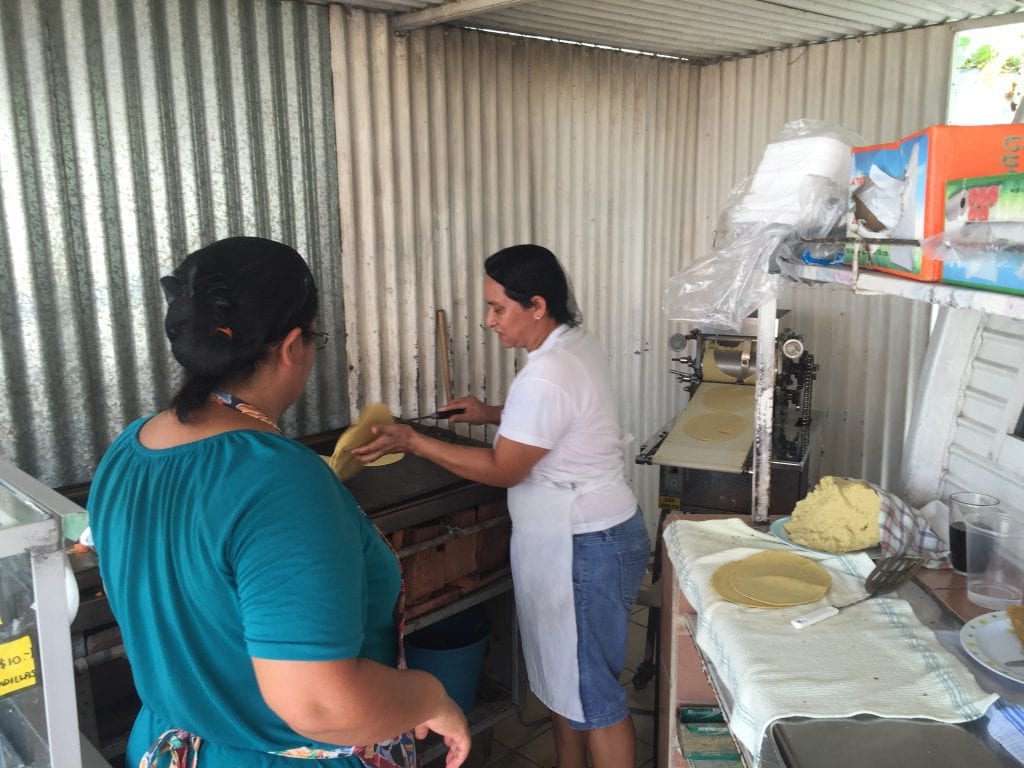 We took a food tour in Cozumel with Cozumel Chef. I highly recommend it. The tour guide was fantastic, friendly, knowledgable and great with our kids. This is a pic of the women making corn tortillas for the quesadilla shop we went to. Talk about fresh!
This cod may look intimidating but I assure you it was amazing. Especially, served inside a warm tortilla.
The Cozumel port
Did you know kids are allowed in the ice bar? One kid per adult gets in free. Adults pay $20 usd and get 2 free drinks inside.
Even Liv loved it!!
Mocktails from the ice bar for the munchkins… they thought they were SOOOO cool!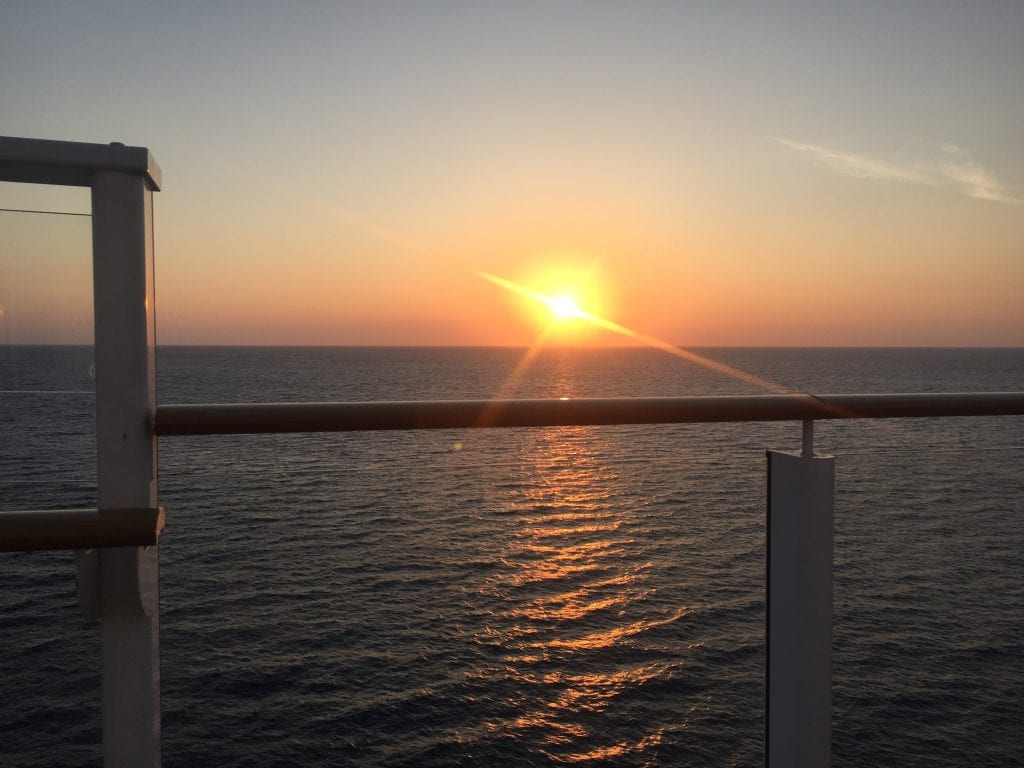 Can't beat a nice sunset
pin for later-
Have you cruised before? What is your favorite cruise line, port or excursion??
Tell me in the comments below.
Latest posts by Mama Munchkin
(see all)