Cruise Time!!! WooHoo… I love a cruise.
This was actually our first time with Norwegian Cruise Line. We have been on Disney multiple times (LOVED) and Carnival (never again) so we were excited (and a little nervous) to try NCL. The ships itinerary was: Rome (Civitavecchia) -> Florence (Liverno) -> Cannes -> Palma Majorca -> Barcelona -> Day at Sea -> Naples -> Rome (Civitavecchia).
The morning went very smoothly. We had a delicious and complimentary buffet breakfast courtesy of the SunBay Park Hotel. They even included complimentary cappucinos- YUM! And, their restaurant was outside on a balcony overlooking the ocean… it was the perfect start! The hotel had helped us arrange a taxi so as soon as we were done with breakfast we loaded up and were off to the port.
The Civitavecchia port was tiny and the building were semi permanent tents. The particular cruise we were boarding also boarded passengers in Barcelona and bc Rome is the least popular spot to board it made everything run incredibly smooth and fast. Although, there was no exciting entrance like Disney usually has so the kids were a little bummed at the lack of enthusiasm.
I loved the fact that everyone who had boarded in Spain was out exploring Rome so we had the boat the entire day to ourselves to explore. We had lunch at their Garden Cafe Buffet which was decent. The kids had a blast on their slides. Especially, their family tube slide- that was a HUGE hit with all of us.
We also checked out the kids club. It was nothing compared to Disney which was a bummer. It took forever for them to check us in -they only had one person working the front- there is just one huge room and you can't even see the kids from where you stand as a parent. I was not impressed and I could immediately tell that unlike Disney this would NOT be somewhere the kids wanted to go. Such a bummer because one reason I love cruising is at night after dinner we usually check the kids in. They have a blast on Disney boats and then we get a date night. I hope NCL improves on this end.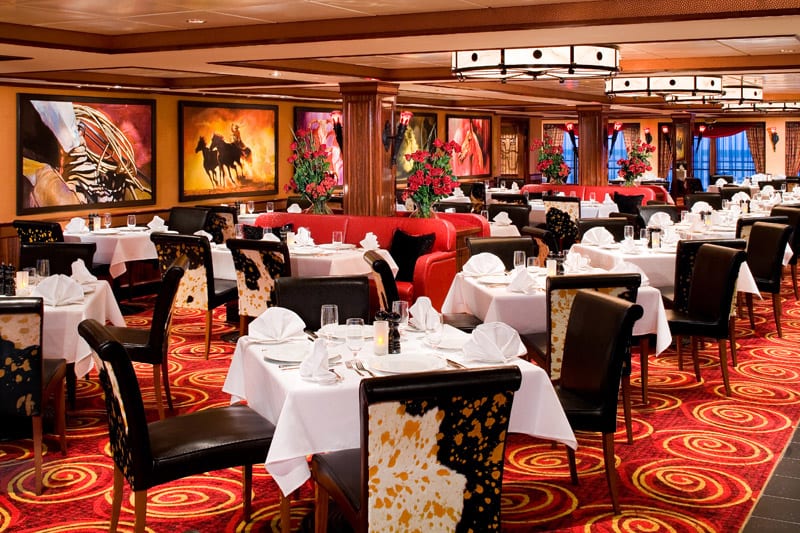 Where they lacked in kids fun they made up for with their restaurants. Our first dinner was at Cagney's Steakhouse. The restaurant itself was nothing amazing and the waitstaff I would say is average BUT their quality of food was the best I have had on a cruise yet! After dinner the boys went off to play hoops at the sports deck and the girls went to watch Annie on the outdoor screen. All and all it was a great start to the cruise!!
Traveler Note: NCL has freestyle dining which means there are the typical included restaurants (buffet and formal dining) but then there are also restaurants you can go to for an additional cover charge per person as well. When we booked there was an offer that allowed you to choose either their soda/ beverage package or their unlimited dining package. We don't drink soda so it was an easy choice and all of the upgraded restaurants were included for our trip. This was a great option because we loved their restaurants. Although, I don't know that I would have loved them quite as much if we had paid the covers.