Happy Lunar New Year everyone! 2019 is the year of the pig, according to the Chinese zodiac. If you were born in 1959, 1971, 1983, 1995, 2007, and 2019 then you to are known as a Pig, according to Asian astrology. My daughter is the year of the pig so she insists we check out all the fun and excitement at Universal Studios Lunar New Year Celebration!
10 Incredible Events at Universal Studios Lunar New Year Celebration
Celebrate Lunar New Year from February 5th-18th, 2019 at Universal Studios Hollywood. With the price of regular admission, you get all the amazing special activities and shows to help you celebrate and learn more about Lunar New Year. Plus, you get to meet Mr. Ping and try some of his famous noodles!!!
Check out some of the awesome Lunar New Year Celebrations happening at Universal Studios:
Join Po and Tigress in an all-new recreation of Po's Village in Universal Plaza

Meet Illumination's Minions in traditional Chinese attire
Who doesn't love the minions, they are so adorable and very fun and interactive with the kiddos. I got to meet Kevin, last year!
Interactive Dragon Warriors Kung Fu Training Show

Meet Mandarin-speaking Megatron from TRANSFORMERS™
This was one of my favorite things to see. I seriously wish I understood Mandarin because those that did were really getting a chuckle out of what Megatron was saying.
Visit Mr. Ping's Noodle Shop for authentic Asian noodle and dim sum dishes-
First, go visit Mr. Ping as he is the most adorable little guy and often has some funny and very "wise" words for you. Then head over to the noodle shop for, well noodles of course. SOOOO Delicious!! And, try the dim sum & egg rolls too!
In addition to Mr. Ping's Noodle Shop, guests can feast on an array of Asian fare at various locations throughout the park such as Banh Mi Sandwiches, Baos and dumplings at the Plaza Grill and Asian Entrée Bowls at Hollywood and Dine and Gru's Lab.
Specialty Lunar New Year desserts including a "Year of the Pig" cookie, a Chocolate Matcha Cupcake and a Ginger Cheesecake with fortune cookie can be also found at various carts and restaurants.
Check out the curtain of customary Red Chinese Lanterns
Make a Wish on the Stunning plum blossom Wishing Trees
Visit the 12 zodiac animal signs accompanied by their symbolic attributes- find out what animal you are!

Meet Hello Kitty as she steps out in style wearing her signature red bow and specially-designed Lunar New Year attire.

Enjoy All-new guest experiences such as a Dragon Warrior Training Show by Kung Fu Panda stars, Master Po, and friends
Drawing demonstrations by seasoned animators at the Jade Palace Performance Stage
Plus Special Performances to Celebrate the Lunar New Year!
February 9-10 – Hangzhou Performance Groups
February 16-17 – Southern Wind Lion Dance
February 18 – Wong Tai Sen Lion Dance
*Save on your Universal Studios Hollywood Tickets! Check current deals from our trusted provider, Undercover Tourist here.
CLICK HERE to Save on Universal Studios Hollywood Tickets
You can learn more about the Lunar New Year at Universal Studios Hollywood on their website here.
Of course, while you are there I definitely recommend you check out all the other amazing rides at Universal Studios Hollywood and you have to check out City Walk. Have you seen the donuts at VooDoo Donuts?? Check them out here… I promise they're worth it!!! (YUM!!!) This year they even have a Year of the Pig Donut!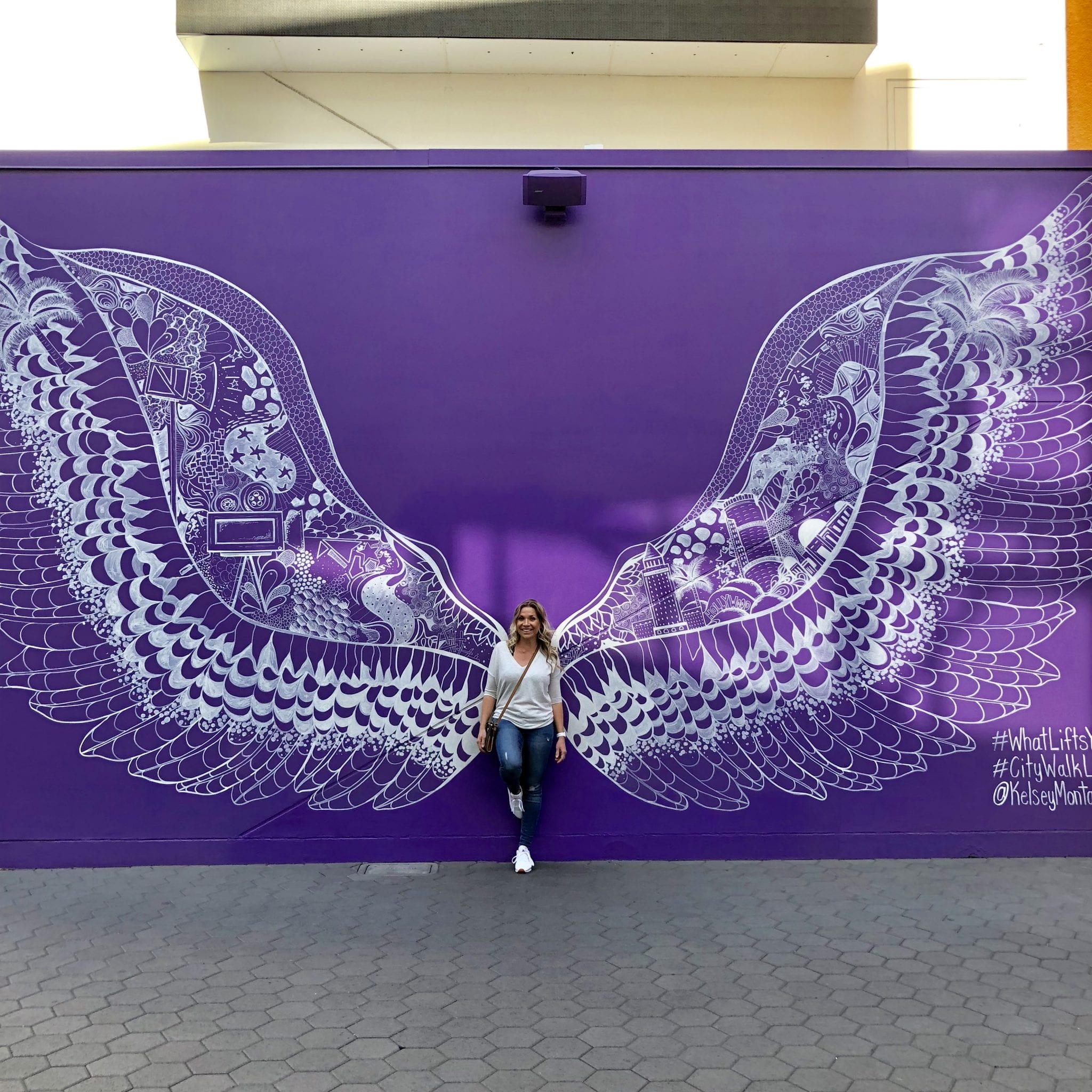 Happy Lunar New Year!!
*Disclosure- we were guests of Universal Studios Hollywood for their Lunar New Year Media Event. All thoughts and opinions expressed above are 100% my own.
You Might Also Enjoy:
How to Buy Universal Studios Hollywood Discount Tickets: 9 Easy Ways!
Universal Orlando's NEW Jimmy Fallon Ride + The Wizarding World of Harry Potter VIP Style
Pin for Later – 10 Incredible Events at Universal Studios Lunar New Year Celebration
Latest posts by Mama Munchkin
(see all)