When traveling to Florida, Universal Orlando is one of our families favorite destinations! The Orlando resort features three different theme parks: Universal Studios Florida, Universal's Island's of Adventure, and Universal's Volcano Bay Water Park. We have been visiting Universal Orlando Resort for 15 years now and with 5 kids it can be pricey. So, of course, we have to find the best discounts. Here is the complete guide to Universal Studios & Islands of Adventure Discount Tickets.
Universal Studios & Islands of Adventure Discount Tickets [11 Ways to Save]
Best Places to Score Universal Studios Orlando Discount Tickets
ARES Travel
ARES Travel is a great way to purchase Universal & Islands of Adventure discounted tickets. They have been around for years, the tickets are almost always one of the cheapest, and the tickets get emailed to you instantly. Check Current Prices Here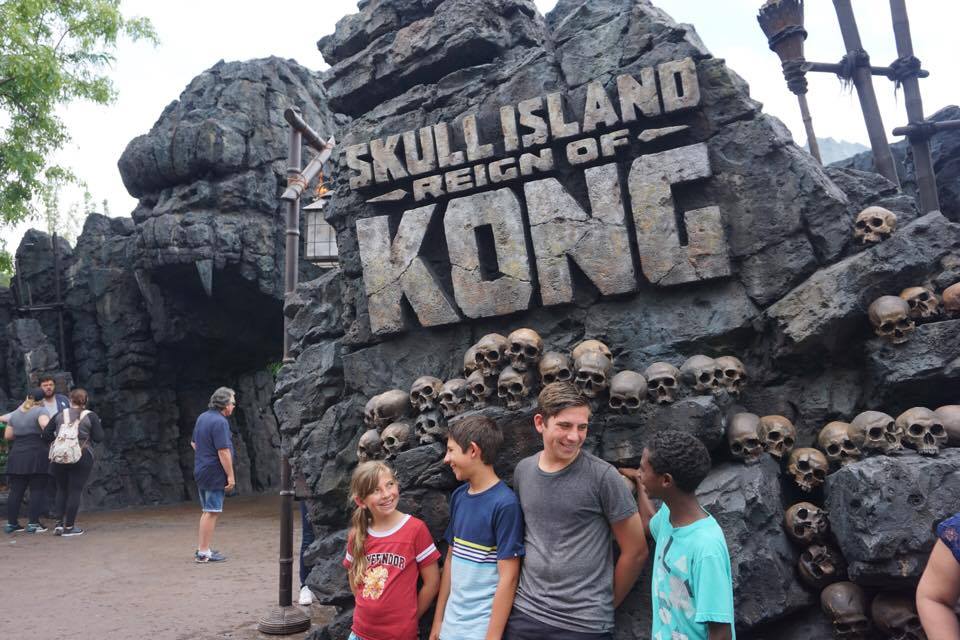 Undercover Tourist is one of my favorite places to get Universal Studios & Islands of Adventure Discount tickets. They offer a variety of discounted ticket options to help you save that cash money on your trip to Universal Orlando! Their savings range varies depending on the ticket options that you chose.
You could potentially save up to $50 off a ticket! They offer Universal Orlando Park to Park 1-5 day options, Base ticket options, Blue Man Group Orlando tickets, and much more! Head on over to their website to book your trip today! Check Prices Here!
Best of Orlando
Best of Orlando is another great ticket site to grab tickets. I used them recently for my Disney World Tickets and they saved our family over $140 – Check Current Prices Here!
Order in Advance at Universalorlando.com
This one is pretty simple. You can purchase the tickets online directly through Universal Studios Orlando's website and get $20 off of the gate admission prices. They also offer discounts online for Florida residents.
Check to see if your Employer is part of ticketsatwork.com
TicketsatWork is the leading Corporate Entertainment Benefits provider, offering exclusive discounts, and special offers to tickets at top attractions, theme parks, shows, movies, sporting events, plus so much more. TicketsatWork is a unique benefit offered exclusively to companies and their employees.
You can double check and see if your employer offers this for you to take advantage of! Right now they are offering a variety of savings, including 10% off of gate admission prices! Ticket options include:
AAA Discount
AAA member can save when they pre-purchase Universal Orlando tickets online or in-branch! They can also receive several in-park discounts including:
10% off at participating food/beverage locations in the parks.
10% off merchandise with a minimum purchase of $50 purchase at the parks.
15% off merchandise with a minimum purchase of $75 purchase at the parks.
10% off Blue Man Group Orlando tickets.

Military Discounts

Universal Orlando offers special discounted tickets for those who have served in our armed forces. They offer discounted tickets at the front gate when purchasing multi-day tickets for those who are active duty military with valid military ID.
You also have the option of purchasing tickets at base Leisure Travel offices for active and retired military or Department of Defense personnel with valid ID. They offer a variety of ticket options including base tickets, 2-park tickets, and 3-park tickets.
Group Discounts
For those who have a group of 20 or more: Universal Orlando offers discounted rates for half-day, full-day, or even multi-day tickets. For more information or to book your visit, call 1-888-266-2121 or visit their website:
Costco Universal Orlando Tickets
Costco offers a variety of deals for its members including tickets and vacation packages. For more details you can check in-store at your local Costco, or online at: https://www.costcotravel.com/Specialty/Universal-Orlando
Annual Passes
For those looking to travel to Universal Orlando multiple times a year, this could be your best option to maximize your savings! The annual passes start at $285. They vary depending on the type of pass you buy. For more information or to buy your pass today visit: Universal Orlando Website
Save on Express Passes
There is a great way to save on Universal Orlando Express Passes. If there are three or more of you in your party, you can actually get Express passes + a Hotel Stay for less than the price of the Express Passes. Simply book a room at one of these three Universal Resorts. Loews Royal Pacific, Loews Hard Rock Hotel, Loews Portofino Bay Resort.
When you book at one of these three resorts you get up to 5 Unlimited Express passes for free. Stay one night and you get the passes for two days. So, if you have 5 of you in a room for one night. Express Passes would cost $900 for two days but the room can go for as cheap as $189.
3 Parks – 1 Incredible Resort
Universal Studios Florida:
Has highly imaginative rides and various shows that are based on many famous movies and TV shows. The resort inspires its guest to "ride the movies"; featuring attractions based on Jurassic Park, Despicable Me, The Simpsons, Harry Potter, and much more.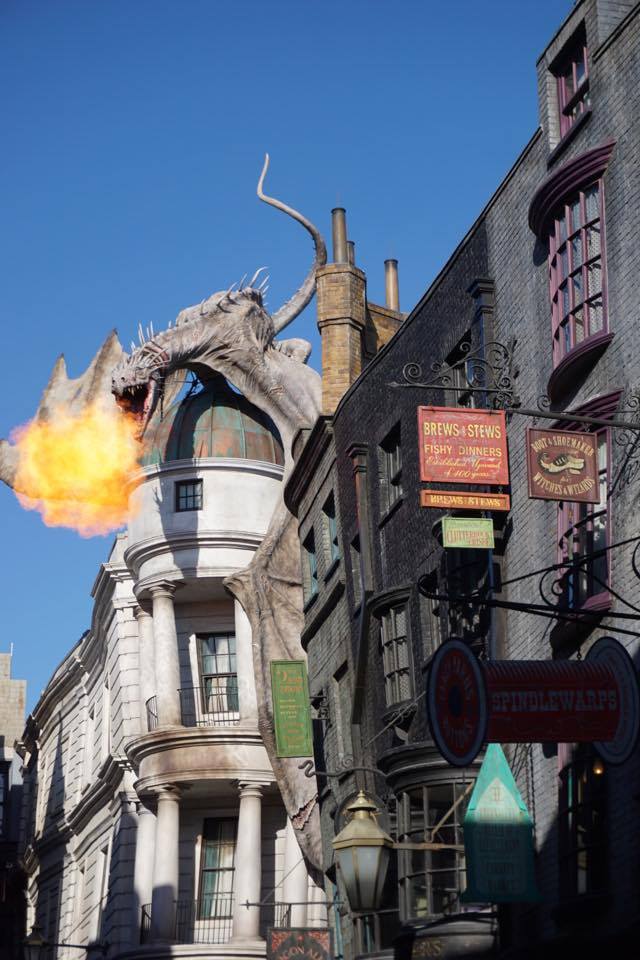 Universal's Islands of Adventure:
consists of seven thrill seeking themed islands: The Wizarding World of Harry Potter, Marvel Super Hero Island, Toon Lagoon, Jurassic Park, The Lost Continent, Seuss Landing and Port of Entry. For the third year in a row, it is TripAdvisor Travelers' choice as #1 Amusement Park in The World! You can check out my tips to navigate these parks like a pro here!
Universal's Volcano Bay:
is there all-new water theme park filled with thrills and relaxation alike. It is a tropical paradise perfect for everyone in the family! You can check out my complete guide here!
Things to Know about Universal Orlando:
Park Hours: Both Universal Studios Florida and Universal's Islands are open year-round and generally open at 9:00 AM. Typically the closing hours vary depending on the day, but usually they close those parks anytime between 6:00 PM and 8:00 PM. Universal's Volcano Bay generally is open from 10:00 AM – 5:00 PM, however it is always a good idea to check their calendar online before you go in case there are changes in their hours.
Universal Orlando Ticket Prices
As the seasons change the prices of Universal Orlando tickets fluctuate based on demand. If you are traveling to the resort during school holidays or vacations (their peak season) ticket prices will usually jump up. To avoid an increase in the ticket price and to save some cash, in the long run, it is always best to plan ahead and purchase your tickets in advance.
You Might Also Enjoy:
5 Ways to Get Discounted Universal Volcano Bay Tickets
The BEST Universal Orlando Tips from a Pro [Over 25 Amazing Tips]
Discount Disney Tickets: Disney World Tickets on the Cheap!
Latest posts by Mama Munchkin
(see all)