Universal Studios Orlando Parking is actually one of the easier theme parks to park at. However, there are some things you should know to make your experience easier and tips if you have an electric car or don't want to walk too far.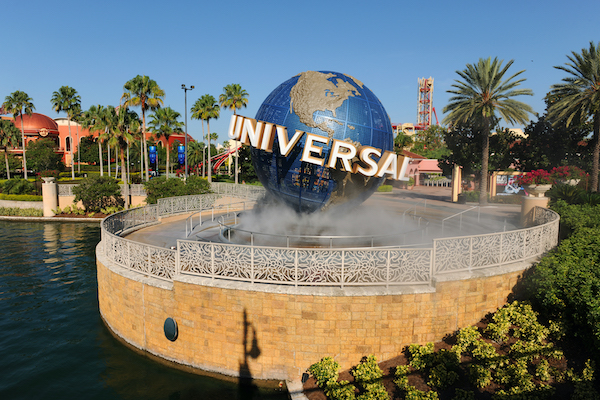 Here's the information you'll need about Universal Studios Orlando Parking. With our guide, you'll know where to park your vehicle and how much they charge for a parking spot. In addition, you'll also learn a few tips and tricks to get affordable or free parking.
UNIVERSAL STUDIOS ORLANDO PARKING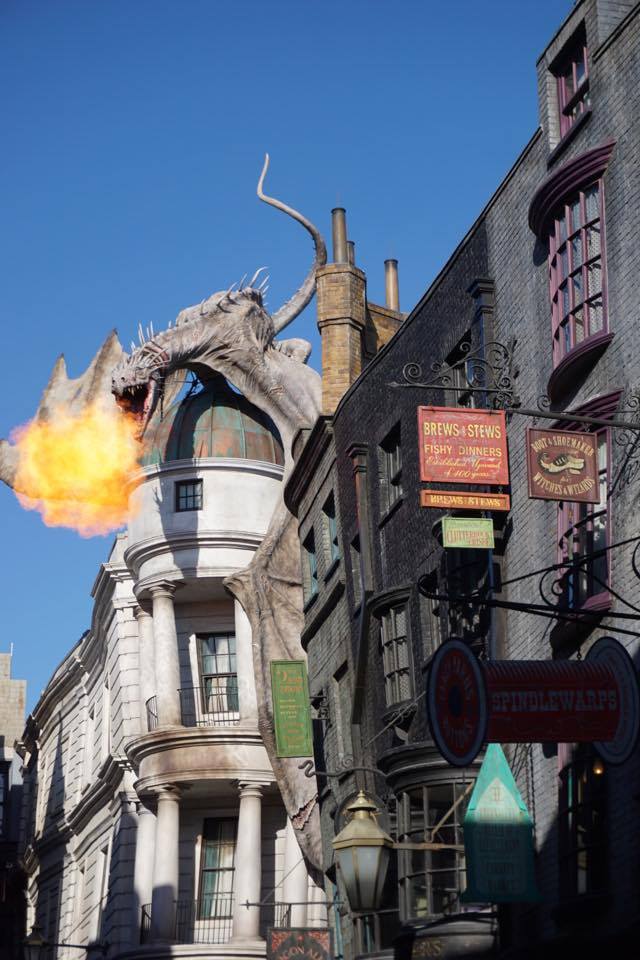 Like every other theme park, Universal Studios Orlando also offers paid parking to its visitors. It is one of the largest parking lots in the world, with 10,200 parking spaces. Specifically, it's the fifth-largest parking lot in the world.
There are a few different kinds of parking lots that you can park your car in, based on prices and benefits. The general types of parking that this place offers are:
General Parking
Prime Parking
Prime Upgrade
Valet Parking
RV/Bus Parking
Parking for Electrical Cars
Parking for Disabled
Now, parking spots in different areas have varying prices based on different timings. They are also in different places, so some are near the entrance, and some are far. If you want easy access to your car, parking nearby will only cost you an extra $10-$30.
To avoid confusion and help guests find their parking spots, the management at Universal Studios Orlando has divided the parking lots into two wings. Then, they divided each wing into three main sections. These sections have multiple levels of parking.
You'll find that these parking wings are named after famous movies by Universal Studios. For instance, you'll find Jaws, Jurassic Park, and King Kong parking lots in wing one. Then, you'll see E.T., Spider-Man, and Cat in the Hat parking lots in the second wing.
There are three theme parks in Universal Studios Orlando, namely CityWalk, Volcano Bay, and Islands of Adventure. Parking for all these three theme parks is at one main location in Universal Studios.
The Volcano Bay theme park does not offer parking for its guests, so if you plan to visit Volcano Bay, you'll have to park at the main garage. Then, you can use the free shuttle service that takes you to Volcano Bay. Once you've visited the park, the shuttle service will drop you back at the main garage.
Parking for Volcano Bay visitors is in the E.T., Spider-Man, and Cat in the Hat parking lots. These parking lots are also the most convenient for those visitors because the bus service is behind them.
GENERAL PARKING
For the general parking, you'll have to pay $26. The parking pass will offer you all-day parking. That means you can pay once and stay all day long. Remember that general parking is only for standard vehicles, so if you bring a camper or an RV, you'll have to park it elsewhere. This will cost you a bit more than standard charges.
After 6 pm, the lot offers free self-parking. However, this only applies when there's no event like Halloween Horror Nights.
VALET PARKING
Valet Parking at Universal Studios Orlando will cost you $27 for two hours of parking (included with any VIP Tour). Any number of hours exceeding two will cost you $75. Prices for parking after 6 are $27 for 2 hours and $40 for 3 hours. And if there's a Mardi Gars concert night going on, you'll be charged $50 after 2 hours.
The Valet parking is closest to the security hub, so if you park there, you can quickly enter and exit the park. If you have limited days and the necessary budget, this option is great and quite affordable as well.
PRIME PARKING
This parking will cost you $60 and will offer parking on the lower levels. This will give you closer access to the entrance and security hub. Prime parking is available on each wing on the third floor. This parking is the closest to the security hub.
Parking closer to the security hub will reduce the number of lifts you'll need to reach CityWalk and the parks. This reduces the overall time of your trips.
PRIME UPGRADE
If you rent cars from websites or places like the Orlando International Airport, you can access Prime Parking for free. Just make sure to have the official documents
so you can show them at the gate.
If you're driving a rented car, you'll have to pay for regular parking. Then, the staff will upgrade you to prime parking for free.
RV/BUS PARKING
Mobile homes, RVs, and buses coming to the Universal Studios have separate parking spaces to provide owners with an easy parking experience. If you're driving an RV, you can pay $32 for a whole day, no matter how long you park your car or the size of the vehicle.
Just remember that overnight parking isn't allowed. However, if you plan to park your RV overnight, you can park at a nearby RV park and catch a ride to Universal. In addition, you can also take alternate transportation such as Uber, Lyft, or a bus to drop you at the park.
ELECTRIC CAR PARKING
Universal Studios also has electric car parking stations available, but these are only located within valet parking garages. For electric car parking, you'll have to request valet parking first. Once you're in the valet section, you can pay $60 for a parking spot and no additional charges for electric charging.
There are four charging stations on the premises. Two charging stations are for Teslas, and the other two can charge other electric vehicles. Selected resorts at the Universal Studios Property offer charging spaces at no additional cost.
DISABLED CAR PARKING
One of the most convenient aspects is that Universal Studios has parking spaces designated for everyone. If you want accessible parking in this section, you don't have to call beforehand. Once you reach the destination, inform the management team at the entrance gate that you're looking to park your car. They will personally guide you to your parking spot.
However, if someone in your car requires a wheelchair, you'll have to call beforehand and let the team know before you arrive. This way, a staff member will be waiting for you with a wheelchair. Prompt services ensure that you don't face any problems on your trip.
PARKING TIMINGS
Now that you know about the available parking lots at Universal Studios, let's learn about their timings. The parking lot opens every day at 7 am and closes at 12 am. The parks open around 9-10 am every day but open earlier for people staying on-site or those who come early.
It is good to be there before opening time to see the parks opening. However, it's recommended that you check the timings on the official website or with your hotel to avoid any inconvenience. That's because the timings may update, especially if you plan to visit on the holidays.
BEST PARKING SPOT IN UNIVERSAL STUDIOS ORLANDO
The best parking spot option depends on your personal preference. First, you'll need to consider how much you're willing to pay for parking. Then, how many members you're visiting with, and when you're visiting. Similarly, visiting during the holidays can affect prices and schedules as well.
General parking is the cheapest and most affordable option if you have a limited budget. Valet parking is a bit expensive because the charges can pile up if you plan to visit for several days. Nevertheless, it's a better option when you're with young children or an elderly person who can't walk long distances. It allows you to reach your destination with ease and leave it to the staff to park your car. Sure, you'll have to pay extra, but the convenience is certainly worth it.
If you're visiting the park on busy days, Valet parking is a good option. Similarly, prime parking is a good option as it gets you closer to the bottom of the parking garage.
SOME MORE TIPS FOR UNIVERSAL STUDIOS ORLANDO PARKING
If you think parking at Universal Studios parking lots is costing you much, here are a few tips to get free or reasonably-priced parking.
If you plan to visit more than once a year, get an annual pass. This can offer plenty of benefits and discounts, including free parking.
Opt to stay at hotels and resorts that are closer to Universal Studios Orlando. Hotels offer free parking and a free shuttle service to and from the park.
Park at the nearby Metro stations, where you can get low rates on parking fees. You can get an Uber or Lyft service to reach your destination.
Visit the Universal Studios official website to find out any new discounts, offers, and best deals related to parking and other fees.
CONCLUSION
The Universal Studios Orlando Parking lots offer plenty of parking space options to choose from. But, the trick to getting your desired parking space is to stay prepared. However, if you still think these options are costly or don't for you, there are plenty of affordable and free parking spaces nearby. You can park at these places at a low cost and still get to visit the theme parks.
If you're looking to know more before planning your dream vacation at Universal Studios Orlando, check out our best tips here. We hope this guide will provide everything you need to know about Universal Studios Orlando Parking.
If you enjoyed our list of all the best tips you need to know about Universal Studios Orlando parking, you might also like:
28 INCREDIBLE UNIVERSAL ORLANDO TIPS [SAVE MONEY & TIME]
UNIVERSAL STUDIOS ORLANDO DISCOUNT TICKETS [11 WAYS TO SAVE]
11 OF THE BEST THINGS TO DO AT UNIVERSAL CITYWALK ORLANDO
Pin for later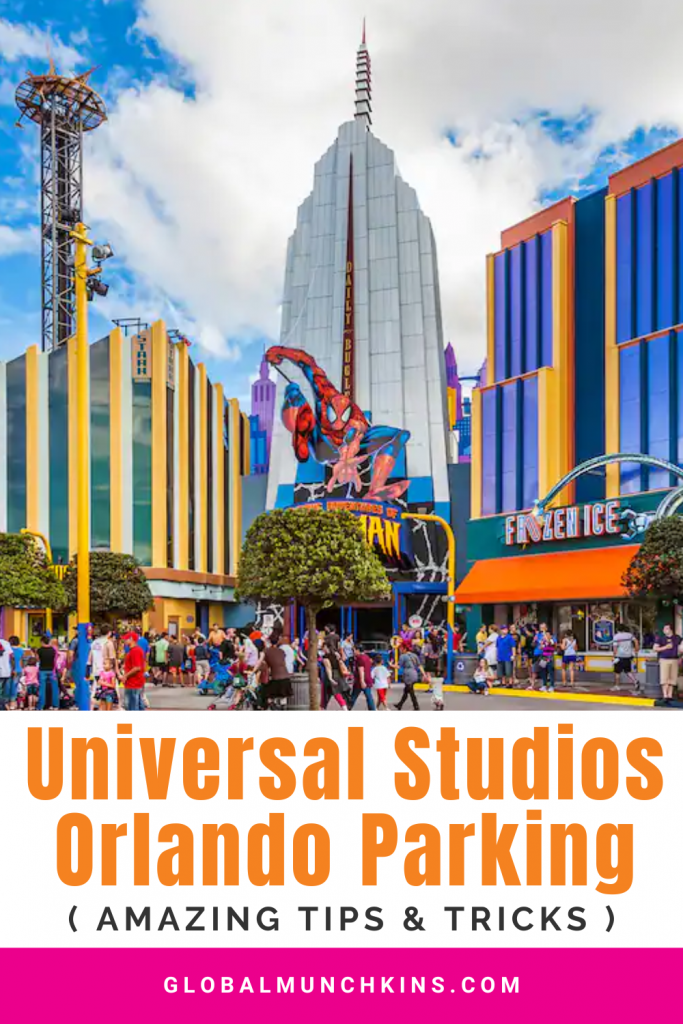 Latest posts by Ashland Hendrix
(see all)