Traveling with kids isn't always easy. Sometimes you want a little alone time whether it's for a date night or to enjoy the adults only pool or like us- maybe you want to get out and do something active with your older kids. But, how can you get away when you are on vacation? Thankfully, we have discovered there are trusted nanny services offered in many of the best vacation destinations. But, how do you know who to trust with your precious babies? That is where I hope to help you.
We have used nanny services in the past in Kauai (read more about that here) so when we were in Cancun I knew what I wanted in a service. I wanted someone who provided safe, reliable care and had a long list of references. Luckily, I found all of that and more with Playa Kids!
Babysitting in Cancun with Playa Kids- a review
Hiring a vacation nanny is much less scary then you might think. A great place to start is typically with your resort. Your concierge should be able to provide you with sitters & services that they have used in the past. If your resort doesn't offer up any suggestions check Yelp, Tripadvisor or other travel forum spaces to get first hand experiences from other parents and lastly check google.
I found Playa Kids while researching options for our Cancun trip. I knew that our older four kids would want to snorkel and zipline and Liv isn't quite old enough for those kinds of thrills. While I typically would just stay back with her I remembered how much fun we had in Kauai when we hired a nanny and I was able to join in on the big kids adventure. So, I started looking into services in the Cancun/ Playa del Carmen area.
After several emails back and forth with Carla from Playa Kids I felt very confident in her services. Carla has years of experience, a long list of happy clients and she in incredibly reliable and professional. Before booking our appointment Carla sent a questionnaire so she could learn all about our daughter so that she could match us with the right sitter and be able to provide the best care to Olivia.
Once we booked the appointment Carla tested iMessage to make sure we could communicate easily once we arrived in Cancun. That really help set my mind at ease to know that she was diligent about getting everything set up before we ever left the states.
The big day arrived and since we had so much communication prior I was completely at ease. Carla came to the door. She was a little shy, spoke excellent English and was very detailed in her work. She got to know Olivia and double checked her schedule with me  (as I had already provided much of that before hand). She ensured us Liv would be fine and that she would stay in contact with us which was great. Liv took right to Carla… she didn't even cry when we left. And, you can see why below. Carla had a blast with Liv ALL DAY LONG! They played, colored, went out to lunch, Liv took a nap and they went for a walk around the resort.
While they were playing and having fun Carla would iMessage me updates. This was such a huge relief because it allowed me to relax and focus on having fun with the big kids and my hubby. And, boy did we have fun!!!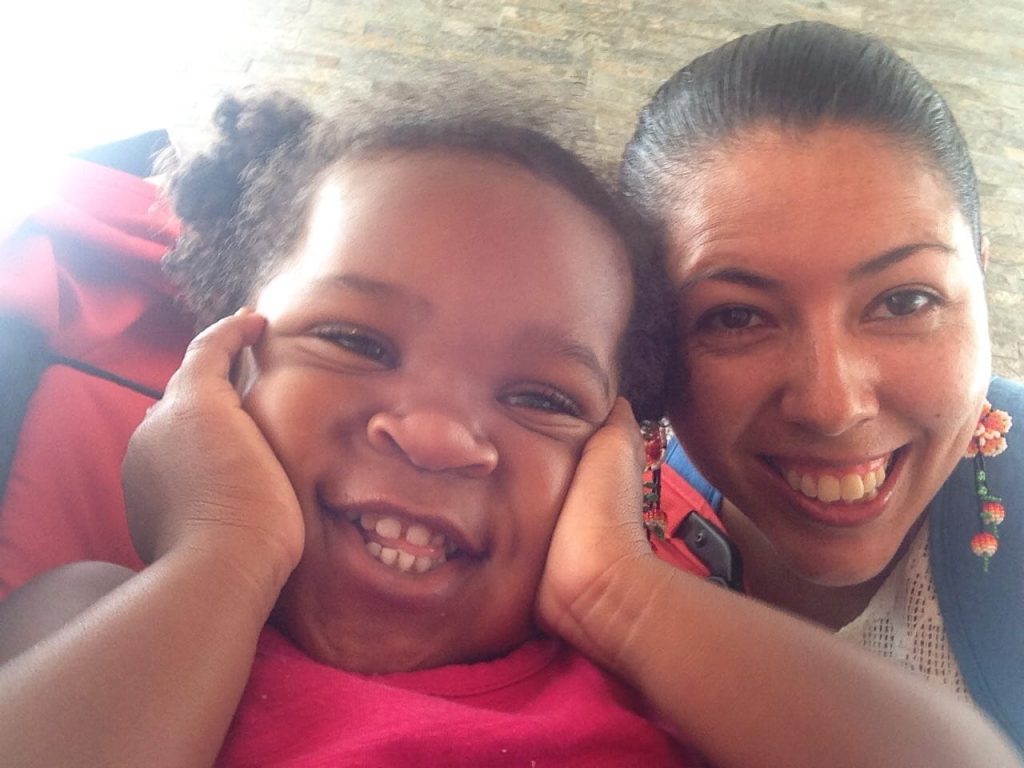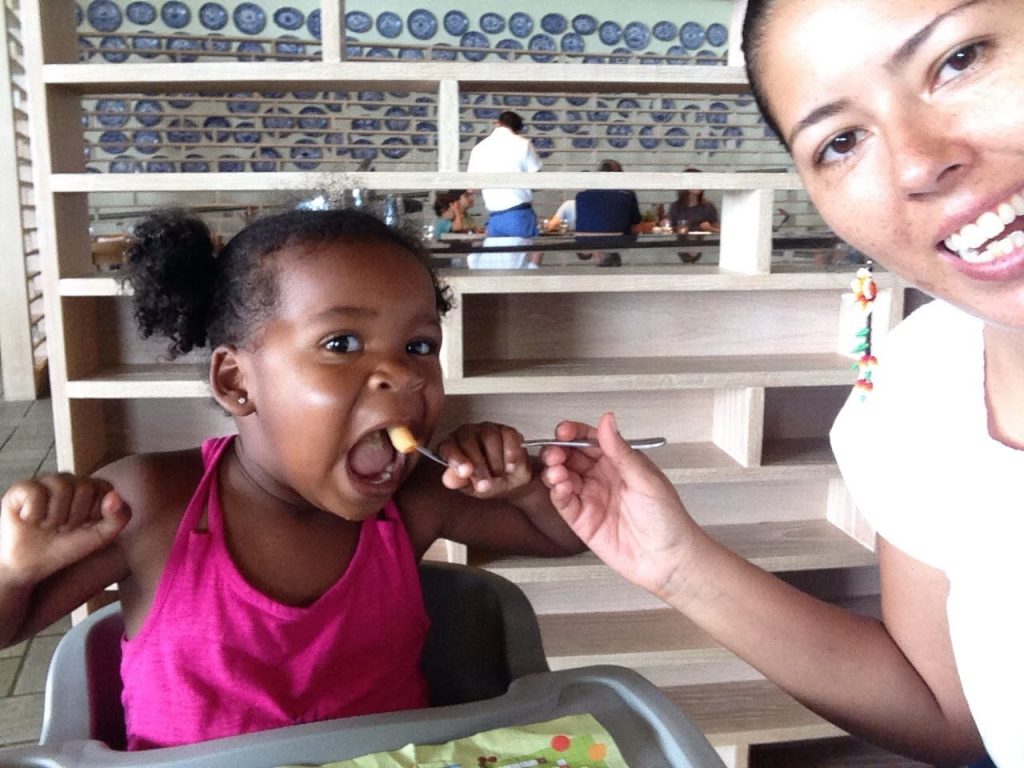 All the above pictures were actually taken by Carla. As you can clearly see she is amazing with kids. I urge anyone heading to the Cancun/ Playa del Carmen area who is looking for a babysitter or nanny for the kids whether its a week long job or a date night to contact Carla at Playa Kids.
You can find out more information about Playa Kids on their website and Facebook page.
Pin for later-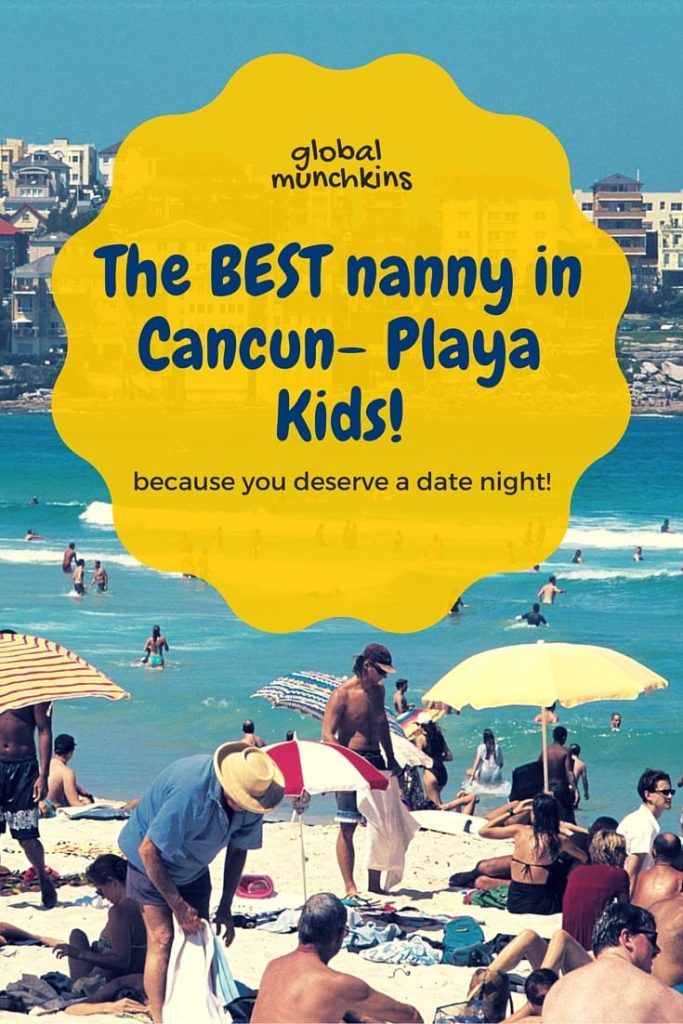 Have you hired a babysitter while on vacation? Do you have any questions about Playa Kids or our experience? Leave them in the comments and I will get back to you.
*A special thanks to Playa Kids for providing us with discounted services in purpose of this review. My thoughts and opinions are, as always, 100% my own.
Latest posts by Mama Munchkin
(see all)