*recap of our daily happenings while traveling. We will have in depth posts, reviews etc… to come once we return home.
**Follow our journey as we go– Instagram: www.instagram.com/global_munchkins and www.facebook.com/globalmunchkins
Day 1- Arrival in London
The kids were out of school on half day on Friday and they were on cloud 9. It was their last day of school before summer break and they were about to leave for an awesome vacation. Problem was our flight didn't leave LAX until Saturday at 10:20 p.m. I think the kids thought it was the longest 33 hours of their lives (hahaha)… and mine too!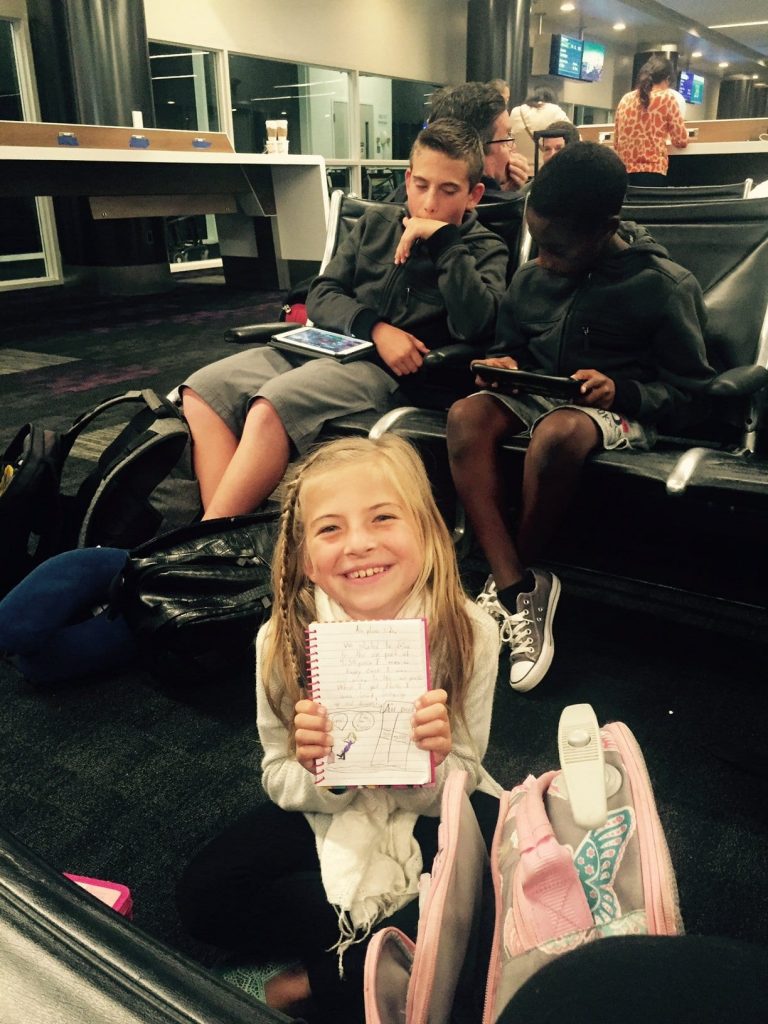 But, eventually we were in the air and on our way. The flight was pretty uneventful. It was a red eye… we had packed melatonin so we slept the majority of the flight. I was in shock actually when the captain came on to tell us that we were about to land.
Heathrow airport was huge and well run. We got through customs fairly quick and then realized we needed to figure out how to get to our apartment. Lesson #1- plan your transportation to your destination prior to arriving. Luckily we had set up our MTX Connect SIM card so we got online, downloaded uber and checked our Rome to Rio iPhone app. We decided the tube would be easy and cheap and off we went.
I have been amazed at how easy it is to get around on the London Underground. I was nervous about it while we were doing our research and planning however it really is very user friendly. I have learned a few things though. Lesson #2- use the handicap/ stroller entry way when traveling with children riding free (11 and under). Or you will end up with adults on one side of the gate and kids on the opposite just like we did on our first go (#oops). Luckily, there are attendants there to help reunite you with your children 😉  Lesson #3– the route into central London from Heathrow is L.O.N.G. The kids excitement for the tube wore off and they ended up falling asleep along our route.
Eventually, we arrived at our stop- London Bridge exit. Our apartment was fairly close by… and it was super cute and cozy. I am really glad we opted to use AirBnB over a hotel. It has been really nice to have the extra space, kitchen and laundry facilities. In fact we had to do laundry the first night due to multiple spills- holy cow can 4 kids make a mess when they are overly tired/ excited.
I couldn't blame them for destroying their clothing though because our highlight of the first night was the amazing dinner we had at Est. India. The food was to die for and the waiter was honesty the BEST waiter I may have ever had. It was such a great experience.
Latest posts by Mama Munchkin
(see all)