You have probably heard of the food scene in Phoenix, maybe even in Scottsdale, but after our recent trip, I just have to spill the details on our favorite eats in Tempe. Tempe is such a fun place to travel with kids, and having all these yummy options is a big bonus. We found the best breakfast places in Tempe, and I am so excited to tell you all about them. From chic urban eateries to comfy diners, this city really has all the breakfast options you need.
Best Breakfast Places in Tempe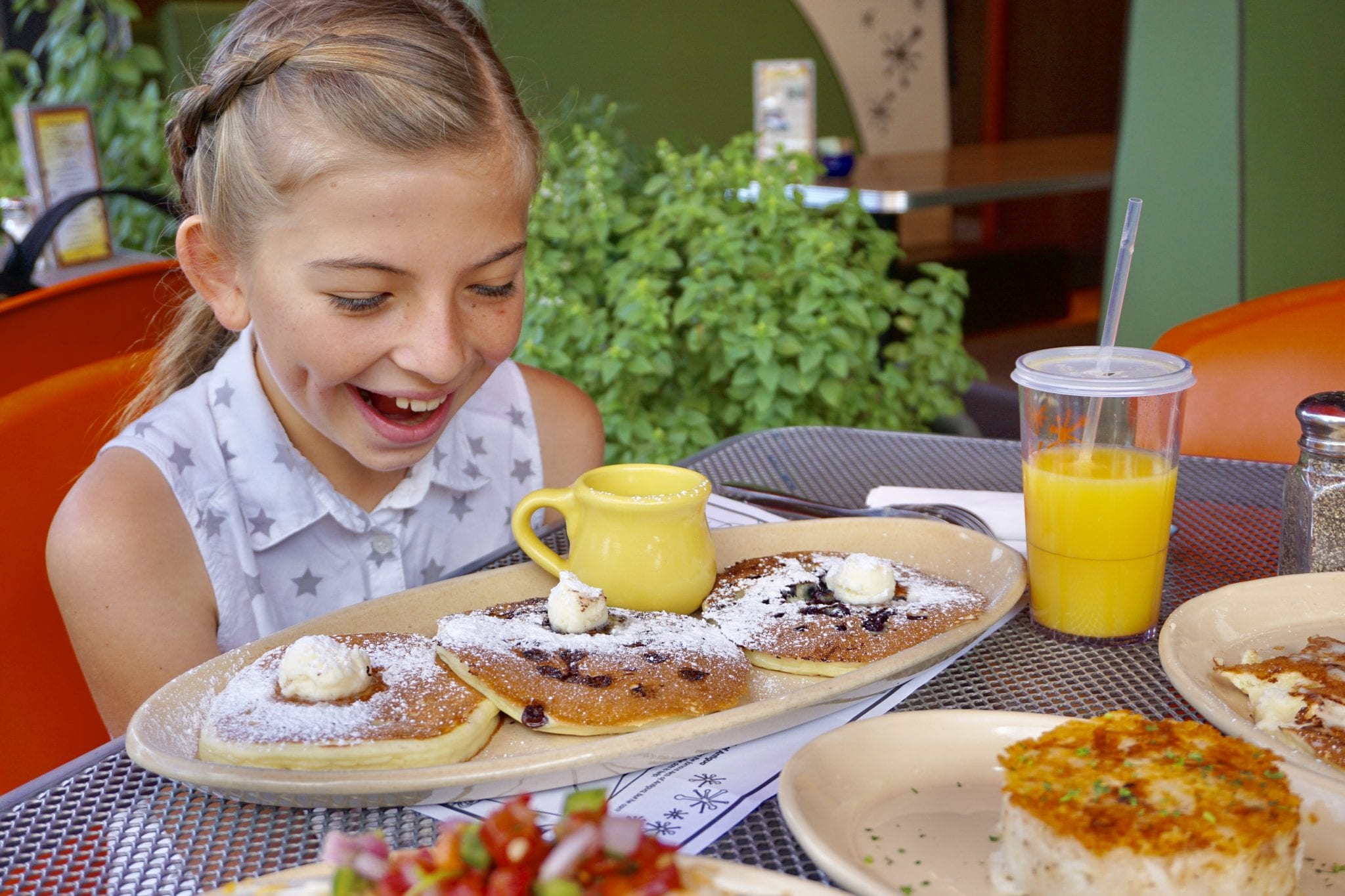 Urban Eateries
Scramble
Brizza! We will probably go back to Scramble for breakfast in Tempe for many future visits. Ella absolutely loved her Brizza (breakfast pizza), and the decorations make this place so cool! Not to mention, they focus on serving fresh and local ingredients. Their menu includes both gluten friendly and vegan choices. If you are traveling with your pup, they also have a dog-friendly patio.
Morning Squeeze
Morning Squeeze has long been a Scottsdale breakfast favorite, but now Tempe has a location of their own! They too focus on organic, local ingredients. They have so many options, and if you are like us you will probably end up lost in the menu for a bit drooling over their delicious choices. Order a Farm-Out Omelette, it is a choice you will not regret. Again, they are totally dog-friendly and even have a section of their menu just for your pup. Looks like our dogs may be visiting Tempe with us next time!
Daily Jam
When you are on the look for a sweet breakfast in Tempe, the Red Velvet Waffles from Daily Jam are a must. In fact, the Food Network actually named these the Best Waffles in Arizona. If mom and dad are looking to relax, their Bloody Mary's are also made to perfection. Daily Jam is casual and quick, so you can stop here and still get the most out of your day. It is right on Mill Ave in the heart of Tempe.
Best Outdoor Breakfast Scene
Snooze
Oh, Snooze. Just thinking about their pancake flights makes me want to drop everything and head back to Tempe for breakfast. Whether you crave savory or sweet, they have got you covered. Our personal favorite is breakfast burrito. You can stuff it full of any goodies of your choosing, from veggies to cheeses and meats. Snooze has some of the most friendly and energetic service, which makes it a great spot for kiddos. They even have ping pong outside to send your kids over to while you check out their extensive Morning Cocktail list.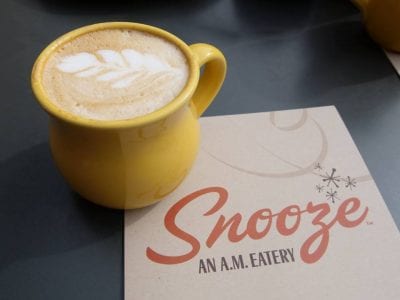 The Original Chop Shop
Located practically right on the ASU campus, The Original Chop Shop serves up the best healthy smoothies and acai bowls in town. Most of their seating is located on their beautiful front patio space. You might feel like you're right in your own backyard. That is if your backyard is the cutest, most aesthetically pleasing place to chill on a sunny day. It is such a wonderful way to have a relaxing breakfast in Tempe. Grab a Green Glory juice to fuel your day full of poolside lounging, hiking, or shopping!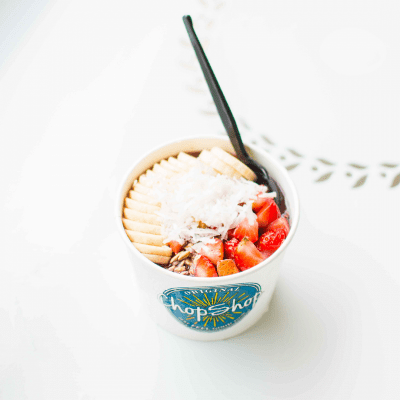 *Feeling sick the Cold Buster is packed with carrot, orange, ginger, turmeric, and lemon. Ella swears it cured her cold.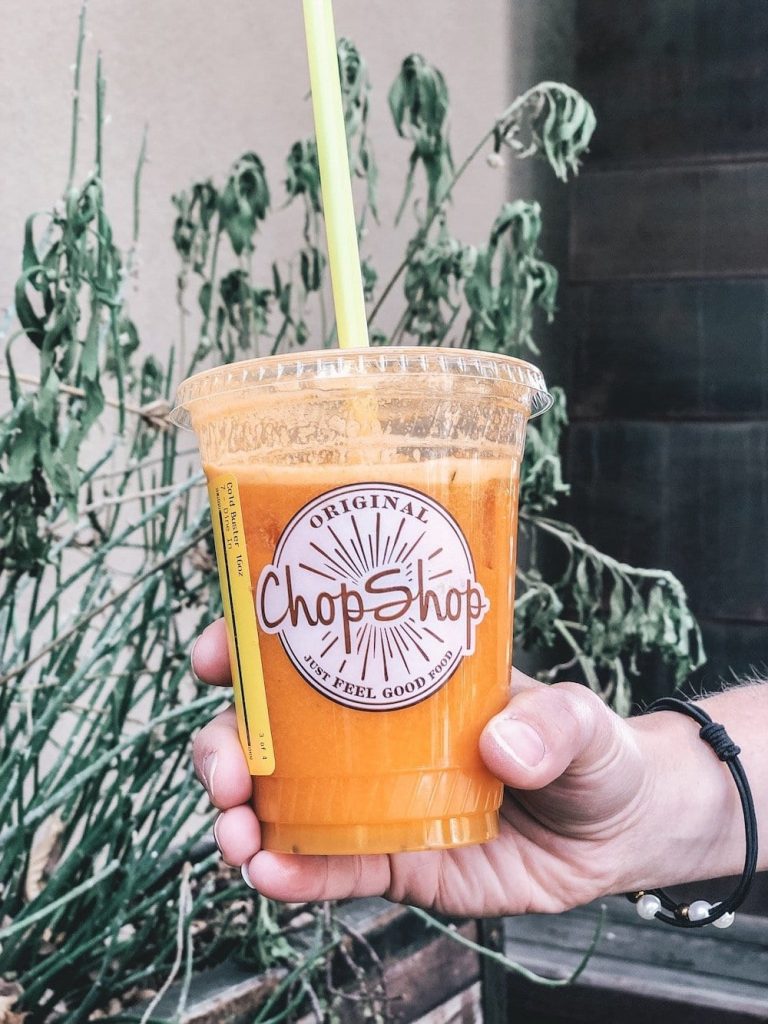 Comfy Breakfast Diners in Tempe
As soon as you settle into the big booths and have some heaping food placed in front of you, you will understand why this is a go to. It is exactly what you would expect out of a diner; kind service, big portions, down-home cozy decorating. Biscuits and Gravy are our Papa's favorite, and if you knew him you would understand this means they are the best of the best.
Matt's Big Breakfast
Fulfill your hearty breakfast cravings at Matt's Big Breakfast. They started out and quickly rose to fame in Downtown Phoenix, but lucky for Tempe they have opened up a new spot for breakfast lovers. And trust us, it is equally delicious. It is located right along Tempe Town Lake, which means you can walk it off afterward. The menu is pretty simple but filled with your favorite classics made of honest ingredients.
Other Spots to Check Out
Culinary Dropout
This is hands down one of the coolest places I have eaten. Maybe college students do get it right sometimes because this place is fueled by their free spirits for sure. They are more well known for dinner, but their Weekend Brunch should be highlighted as well.
Mark's Cafe
One word; chorizo. Mark's has some of the very best and they have found a way to tie it in beautifully to many of their dishes. Don't miss this place, even if you are not a chorizo fan, they have all the best comfort breakfast classics.
Berry Divine Acai Bowls
If you ask around about the best breakfast places in Tempe, there is no doubt that you will hear a lot about smoothies and acai bowls. I mean it is sunny 300 days a year in the city and hot hot hot, so it only makes sense.
Looking for other things to do in Tempe?
Leave us a message in the comments or send us a direct message on our Instagram
Looking for things to do in Tempe? Check out these great posts
Kid-Friendly Things To Do In Tempe Arizona
26 Things To Do In Tempe With Kids From A To Zebra from our friends at Walking On Travels
Latest posts by Emily Myers
(see all)