Orlando, The City Beautiful, House of The Mouse and the entertainment capital of the world! There are so many activities for the entire family in Orlando (we have compiled a list of 25 that do not include theme parks). One thing they don't tell you about the Sunshine state is that if you are visiting in summertime you are bound to encounter one or two rain showers or days of brutal heat and humidity. So, we have compiled a list of 15 fun indoor activities, Orlando style.
15 Fun Indoor Activities in Orlando
What is there to do if you've brought the entire family here for the week and it just so happens to be raining? Maybe you're just not in the mood to spend hundreds at the parks to stand in line all day? Don't fret there are actually several indoor activities in Orlando when the weather – or lines—are not on your side.
Madame Tussaud's began back in London but now you can find the wax museum in most major cities! Madame Tussaud's has locations in Washington D.C, Las Vegas, San Francisco and you guessed it Orlando, Florida! We visited Madame Tussauds on our journey in New York and the kids had an absolute blast.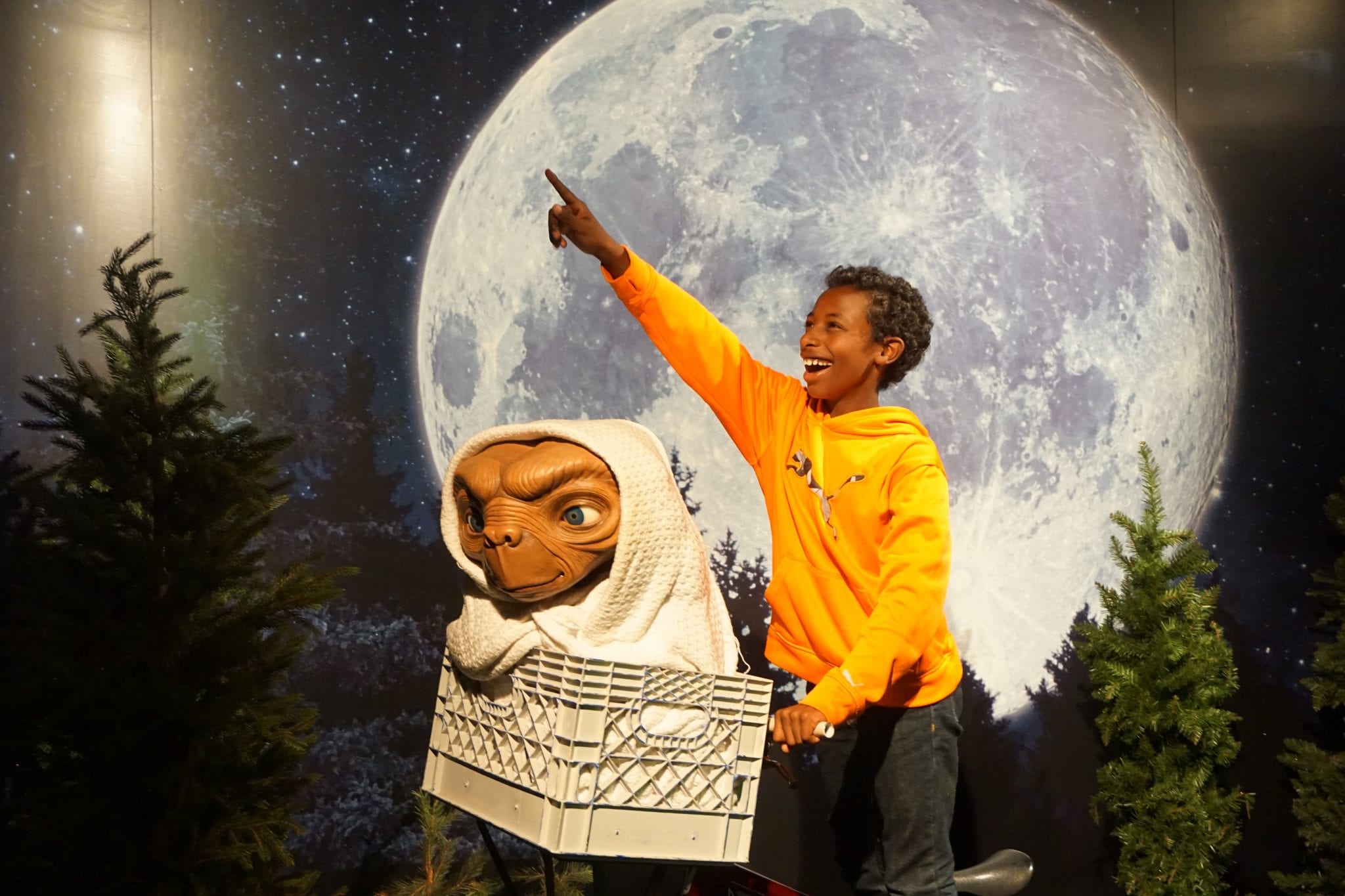 Why You Should Go
You can spend as much or as little time as your family desires going through the museum checking out some of your favorite celebrities' sculptures. A couple of the characters that you might find here are Angelina Jolie, Beyonce, Muhammad Ali, Jimmy Fallon and many more! Madame Tussauds is located in ICON Park.
Wonder Works was actually founded back in 1988 in Orlando. Wonder Works is a 35,000 square feet science-based entertainment experience. You might have seen this upside-down building in several cities like Panama City Beach, Myrtle Beach, Pigeon Forge, Syracuse and Branson. Wonder Works has different attritions inside that include laser tag, a dinner show, a 4 XD theater, and an indoor ropes course.
Why You Should Go
The attraction also has different experiences that they call Wonder Zones these include Natural Disasters, Physical Challenge, Light and Sound, Space Discovery, The Imagination Lab, and The Far-Out Gallery. You can find deals on websites like Groupon for entrance to Wonder Works. This is an all-day activity so dress comfortable. The attraction does not allow for outside food, but they do sell food inside.
#3) Escape Rooms
Escape rooms have taken over the entertainment industry. You might have already been to one but there are no shortage of unique escape rooms in the Orlando area. There are several escape room locations on International Drive right in the heart of all the tourist related activities.
Why You Should Go
Escape rooms are popular with people of all ages. The Best Escape Game, Lockbusters and Escapology are some of the best ones. Escape rooms are great for families and couples since they rely heavily on teamwork. Put your family and friends to the test! You can do escape rooms with your group only or work with complete strangers!
Ripley's Believe it or NOT! is always a win! Ripley's founded by Robert Ripley is an interactive museum experience that hosts things that you might find bizarre. The attraction features cartoons, artifacts, wax figures, videos and much more.
Why You Should Go
There are 28+ locations and no two are the same. There is no set time to spend at the museum so take as much or as little time as you want exploring shrunken heads, unusually long fingernails and different oddities. The average time here is about two hours.
Dezerland Park is an amusement center that features a variety of activities for people of all ages. Dezerland is Florida's largest indoor attraction. Dezerland has over 800,000 square feet of entertainment space. This is something you and the entire family can spend all day doing!
Why You Should Go
Dezerland has cars, and WE MEAN cars! An Auto Museum inside Dezerland. There are military vehicles, Hollywood classic cars, motorcycles and much more. Of course, there is bowling, go-karting, an arcade, putting and a trampoline park. Dezerland is open late so it provides some late-night fun as opposed to some of the other attractions closing pretty early.
The Crayola Experience is located at The Florida Mall. The Crayola Experience is great if you have small children but can be fun for the entire family. There are over 25 attractions. This experience is less expensive than some other activities that you might find around the city.
Why You Should Go
There are many hand's on activities in over 70,000 square feet of fun! There is a color playground, a crayon factory show, drip art, melt and mold and so many more to do! Plan on spending around 4 hours here. Upon leaving don't forget to make your own box of crayons!
A museum dedicated to the ship that can never sink – the Titanic! The exhibition has different artifacts from the 1912 ship. The exhibition features full sized recreation rooms of what it was really like aboard this magnificent passenger ship. You can even feel how cold the water was on that day and feel an iceberg!
Why You Should Go
The museum / attraction even has some recreated sounds as to what people might have heard when the infamous ship was sinking. Be prepared to spend about two hours here. There are different options while visiting here from a guided tour to a dinner gala.
This is one of Orlando's newest attractions located in ICON Park. The Museum of Illusions is an interactive experience for people of all ages. Due to the COVID-19 pandemic we recommend making reservations.
Why You Should Go
The Museum of Illusions has over 50 exhibits. A couple of the exhibits are the Infinity Room, Ames Room and Reversed Room.
The Wall Crawl is another Instagramable pop up photo opportunity. A great time to have a photoshoot with the fam! The Wall Crawl is located near downtown and is a trendy photo spot! There are different walls and backdrops that they change seasonally.
Why You Should Go
The Wall Crawl requires specific tickets on certain times and dates. You are allotted an hour to take as many photos as you like. You can even hire a professional photographer for your shoot! The Wall Crawl also has props for you to use in your photos. The space is limited due to the COVID-19 pandemic to ten people per session so if your group is large it's almost like having a private event!
One of the more exhilarating indoor activities in Orlando is iFly Indoor skydiving. iFly is open to anyone aged three and older. Fun for everyone it is a unique experience! iFly actually first began in Orlando. There are over 80 locations now but why not visit where it all started?
Why You Should Go
iFly is a great rainy-day activity since you can't skydive outside. They offer a variety of packages so check before you visit.
The SEA LIFE Aquarium is also located in ICON Park. The SEA LIFE Aquarium host over 5,000 different types of life. The aquarium houses different types of stingrays, sharks, fish, turtles and octopus!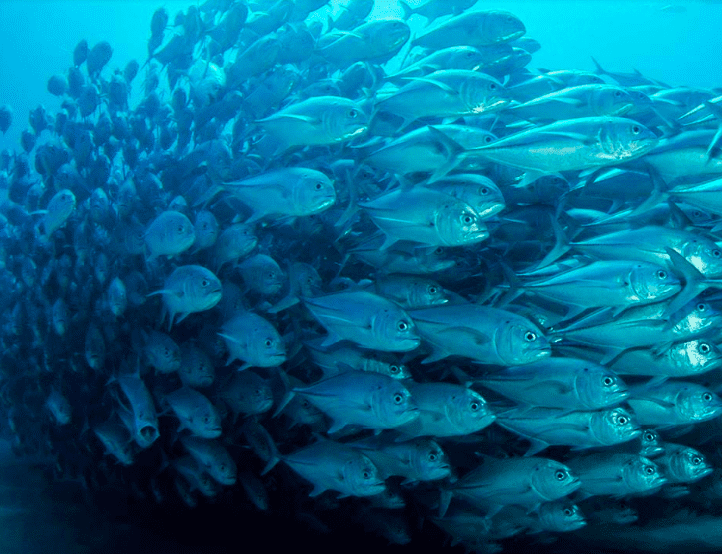 Why You Should Go
You can even experience a 360-degree ocean tunnel walk through to really immerse yourself in the wildlife. It takes about 2 hours to go through the entire aquarium. The aquarium also features interactive exhibits like touching some of the animals including sea stars!
#14) Visit one of our AMAZING malls
The Florida Mall, Mall at Millennia, or the two outlet malls (Vineland and International) are just a couple of the shopping malls in the Metro Orlando area. Each mall has something unique to it. The Florida Mall is the largest mall in the Central Florida area and is a mega tourist destination with every store you can think of. The Florida Mall has over 1 million square feet of shopping space. Mall at Millennia is your high- end luxury shopping spot which features stores like Neiman Marcus, Bloomingdales and Louis Vuitton.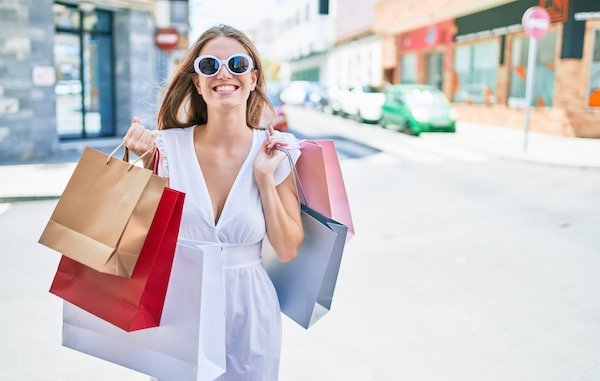 Why You Should Go
The Mall at Millenia also has over 1 million square feet of shopping space with 150 stores. The two outlet malls have an outdoor/ indoor complex since the stores are indoor but most of the outlets are covered with an awning. The outlets have a variety Orlando International Outlets have everything from Nike to a Zoltar Fortune Teller Machine while Vineland is a little bit more upscale and closer to Disney with stores like Prada, Gucci and Bally.
#15) Dinner AND a show!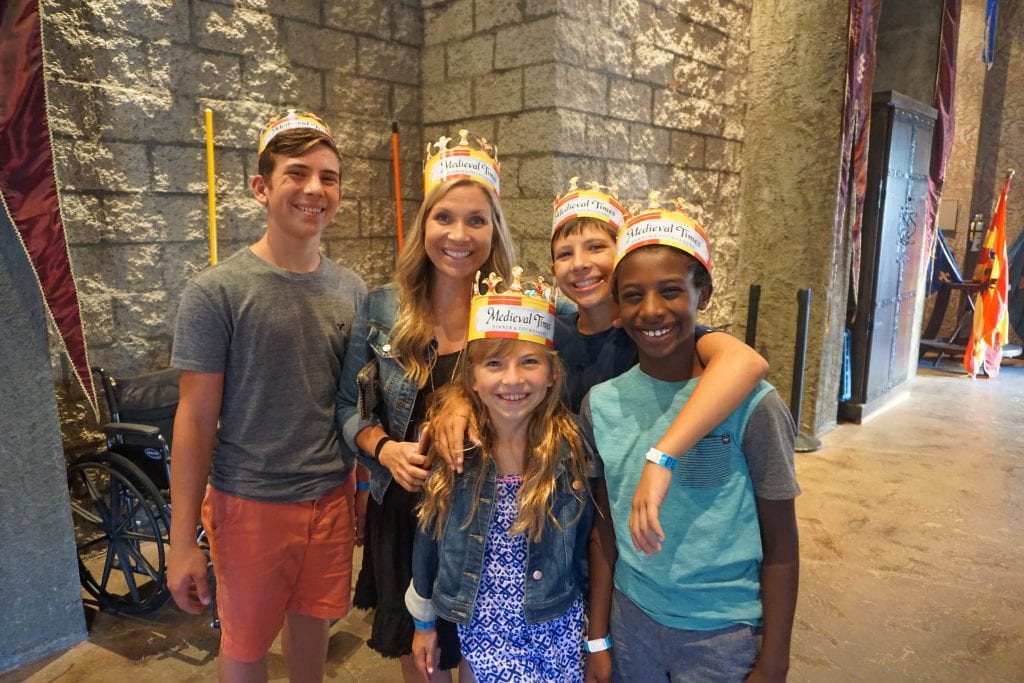 Rock Dinner Show Orlando, Sleuths Mystery Dinner, Outta Control Dinner Show, Medieval Times Dinner Tournament, Mangos Tropical Café these are just a couple dinner and a show theatres that are available in Orlando. Whatever mood you're in there is a dinner show available to you.
Why You Should Go
Most of them are conveniently located near International Drive which is the touristy area of the city. Be mindful when purchasing these that most are not budget-friendly, but you can find great deals occasionally!
Map of Indoor Activities in Orlando
While this is obviously not an all-inclusive list it just depends what you and your party are in the mood for. You can complete one of these activities and then decided to do something outside if you wish. Storm showers don't last long but it is nice to be able to get a break from the Florida humidity and heat in summer. It is always nice to have a list on hand for plenty of indoor activities in Orlando!
Websites for activities:
https://www.madametussauds.com
https://www.wonderworksonline.com/orlando/
https://www.lockbustersgame.com
https://www.escapology.com/en/orlando-fl
https://theescapegame.com/orlando/
https://www.ripleys.com
https://dezerlandpark.com
crayolaexperience.com
https://titanicorlando.com
https://orlando.museumofillusions.us
https://wallcrawl.com
https://www.iflyworld.com
https://www.visitsealife.com/orlando/
https://www.simon.com/mall/the-florida-mall
https://www.mallatmillenia.com
https://www.premiumoutlets.com/outlet/orlando-international
https://www.premiumoutlets.com/outlet/orlando-vineland
https://rockdinnershow.com
https://www.sleuths.com
https://www.medievaltimes.com
http://www.wonderworksonline.com/orlando/experience/outta-control-magic-comedy-dinner-show/