Rhode Island may be the smallest state, but it is packed with plenty of family friendly things to do and see, whether you have 3 days or a full week to visit. It's an easy to navigate state, to put it in perspective; it is only about 48 miles from long and 37 miles wide! All Rhode Islanders actually live within 30 minutes of the ocean, no matter which direction. It has 400 miles of beautiful coastline due to the stretch of the Narragansett Bay!
Rhode Island is a beautiful place to stay. While exploring the beautiful Ocean State, you will find that you will eventually be driving through neighboring states without even knowing it! You will not run out of picturesque scenic drives, beaches, lighthouses and historic mansions in the 1,214 square mile state. Check out our list below of 18 fun things to do in Rhode Island with kids.
18 Fun Things to do in Rhode Island with Kids
1. Historic Federal Hill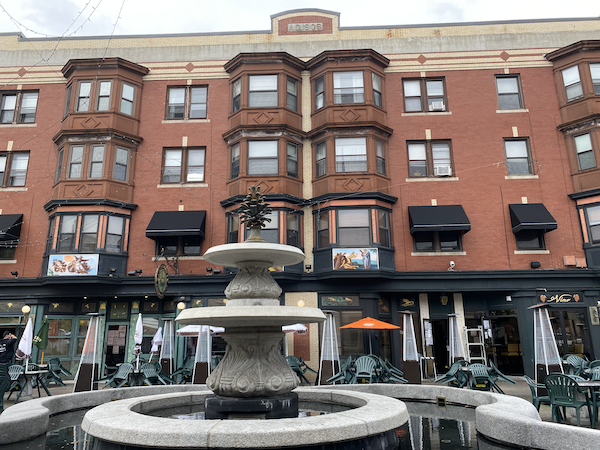 You can find a stretch of amazing Italian restaurants off of Atwells Avenue in Federal Hill. Whether you want modern Italian cuisine at Il Massimo, Pizza from Casserta Pizzeria or seafood from Providence Oyster Bar, they really have it all. Take a stroll at night, grab some gelato and enjoy it while watching live music on the open air patio in the middle of Federal Hill.
2. Adventureland Family Fun Park
We always look for a family fun park when traveling with kids. It's a great way to give the kids a little bit of silly fun during all the travels. You'll find mini golf, bumper boats, go karts and so much more.
3. WaterFire Festival
WaterFire is a sculpture by Barnaby Evans on the rivers of downtown Providence. They have started an annual event called the WaterFire Festival, in which they light 100 bonfires that blaze above the surface of the three rivers that run through downtown Providence. The event happens typically every other Saturday from May to November. You can watch this amazing event along the river, by boat or some restaurants even have amazing viewing points, so you get dinner and a show!
4. The Cliff Walk
This is a completely free activity and so worth it. The walk in its entirety is 3.5 miles along the coastline. It is great for all ages on the northern portion of the walk as it is paved and easily accessible. The second portion of the walk does go off the beaten path and we do not recommend taking small children or strollers on the last portion, because you will be encountering rocks and unpaved terrain.
This walk is definitely worth it regardless of how far you want to go. You get to pass by The Breakers mansion, Marble House and so many more beautiful mansions as well as wildflowers and of course listen to the waves crashing from the ocean.
This is the perfect activity to do in Rhode Island with kids. As Rhode Island's only national history museum, it is the perfect way for you and your family to learn more about our world and its people! Located in Providence, even better if your kids love history and space.
6. Take a Drive Along Scenic Route 102
If you want to take a leisurely drive and enjoy the views this is a great route to drive along From Providence to Newport, you will pass through small town of Chepachet and can make a pit stop at Brown & Hopkins open since 1809, it is the country's oldest running general store, if you need a postcard to send back home or check out their candy counter! You will drive through miles of trees and pass by lakes on your way to Newport. This is a stunning drive especially during the Fall where you can see all of the changing colors of the trees!
7. Misquamicut State Beach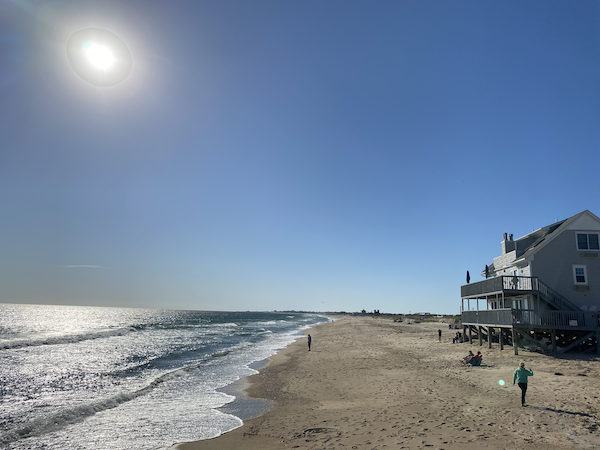 In the city of Westerly, this beach is the perfect spot for a beach day. There is a pavilion with showers, bathrooms, a snack bar and a small playground for the kids. There are also plenty of spots to eat nearby where you can enjoy a delicious meal with a view. Try the Windjammer Cafe, it's right on the beach and they have great food and drink options for adults too.
8. Take a Tour of Brown University
Walk through this gorgeous Ivy-League campus, located right in the heart of Providence. It's hard to miss; there is a beautiful mix of architectural styles and plenty to see. If you have kiddos going to college soon you can even request a tour!
9. Atlantic Beach Park
This park has been family run since 1921 and is right on the Misquamicut State Beach. It's open daily early April to November. They have everything a beach park needs; bumper cars, a small arcade and carousel. They also have live music on the patio, which is oceanfront. Fun fact-it actually houses Rhode Island's only roller-coaster, which is small but mighty. It's the perfect spot to grab some ice cream from the Original Dusty's Dairy Bar and enjoy the beautiful views of the Rhode Island coastline!
10. Watch Hill Lighthouse
This is a must see while visiting Rhode Island. This lighthouse is in the town of Westerly and is easily accessible. It is a short walk and the added bonus is that the path goes past the beautiful, oceanfront mansions. Take in the sounds of waves crashing against the rocks and the kids can look for fish jumping and you can even have a picnic on the lawn if the weather permits!
11. Visit Blackstone Valley
Blackstone Valley is home to the Blackstone River, Lincoln Woods State Park and plenty of activities to do with your family, all while enjoying incredible scenery. There is a Train excursion through the Blackstone Valley, kayaking, horseback riding, fishing, boating, biking and more at Lincoln Woods State Park.
12. Take a Tour of the Newport Mansions
Newport is home to eleven different mansions that you are actually able to take tours of still and these were merely known as, "vacation homes," to most families that occupied them back in the day. The most well-known mansion is the Breakers Mansion and was once owned by the Vanderbilt family.
The Elms, Marble House, Rosehill are just a few more that you might not want to miss. These mansions are an incredible site to see and you can surely drive to each and choose which ones to tour, it's a gorgeous drive even if you choose not to tour them!
This is a fun, interactive museum for the younger kiddos with tons of activities and learning experiences. They have a water activity room, pretend play, light bright corner and themed rooms. They do not serve food, so make sure to pack snacks or lunch, just in case.
14. Take the Ferry to Block Island
From Narrangansett, you can take a day trip over to Block Island and visit Mohegan Bluffs for breathtaking views. You can also see the Southeast lighthouse, Mansion Beach, Mohegan Bluffs and Block Island North Light, visit Abrams Animal Farm, North Lighthouse, 1661 Farm and Gardens and more. There is plenty to do on the 3-by-7 mile island and it is definitely worth the trip!
15. Visit Narragansett
There are plenty of beautiful beaches to visit Narragansett Beach being one of them along with Kelly Beach, Scarborough State Beach, Roger W. Wheeler State Beach and Salty Brine State Beach; the possibilities are endless really. Don't forget to visit Beavertail Lighthouse and State Park. Fun fact: the lighthouse is the site of America's third lighthouse and first in Rhode Island, dating back to 1749.
16. Castle Hill Lighthouse
This is one of the most iconic lighthouses in Rhode Island, mainly because of the breathtaking views, especially at sunset. The land is owned by the Castle Hill Inn and you are able to reach the lighthouse by a short walk and can even stop for a bite to eat at The Lawn at Castle Hill. Bonus: Be sure to take the scenic ocean drive to get to Castle Hill, it will take you along the shoreline and weave you through the gorgeous homes that sit in Castle Hill.
17. Roger Williams Park Zoo and Carousel Village
This zoo is great for the kiddos and they have over 100 species of animals ranging from cheetahs to alpacas to bison! It's 40-acres, so definitely plan for at least a half-day of zoo adventures. Depending on the time of year, they have different exhibits as well, you can check those out here.
They also have a Carousel Village and the park that is great for kids of all ages and a great spot for a picnic, especially during Fall because the leaves are starting to change and it's truly a beautiful site to see! They also have special events throughout the year like the Illuminated Swan Boats.
18. Take in the Views and Ride the Rail Explorers
These are pedal powered rail bikes that are fun for all ages. You can ride along the rail that takes you along the coast of the Narragansett Bay and through coastal woodlands. This is a fun adventure for the whole family and they have different tour options to fit your needs. Choose what tour is best for your family here!
19. Hit the Links at RI Childrens Golf Course
I have traveled all over the world and have never seen a childrens golf course other than miniature golf. The links a RI Childrens golf course ia non profit to expose children to the joys of golfing. Check them out online for their different camps and fees.
20. Visit Slater Mill
The first textile mill in America to be powered by water is Slater Mill. Here you can take a tour of this historic mill.
21. Hit up some hiking trails at Snake's Den Skate Park
If your kids love to hike this is the spot for you. There are walking trails, beautiful trees,, open spaces and so much more. It's a great place to relax and have a wonderful day with nature. Make sure to check out the working farm while on property. You can learn more about Snake's Den here.
If your family is full of art and history lovers definitely add this to your list! This is an art museum located in the middle of downtown Providence and it houses over 100,000 works of art and designs dating back to ancient times.
Wherever you choose to go in Rhode Island, there is plenty to do for everyone!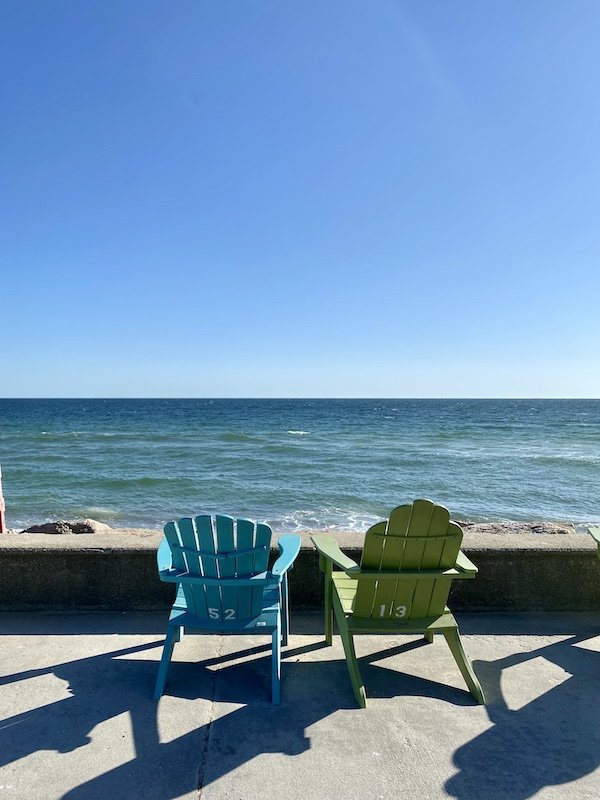 Latest posts by Brittany H
(see all)