There are so many amazing beaches in Florida, from Destin, to Amelia Island, to the keys. However Clearwater beach is famous for being one of the top-rated beaches in the United States.  If you're looking for a great vacation spot that you can bring your children to, Clearwater Beach, Florida should be on your list. There are plenty of things to do here at this popular attraction that thousands of people visit every year, and kids of all ages will have a blast with. Here are fifteen of our favorite things to do in Clearwater Beach with kids.
Take A Stroll Along The Beach
Why You Should Go
Clearwater Beach has made a great location for families because it's easy to spend hours wandering along the waterfront. Because the sand is so soft and the air is so calm, you don't have to worry about anything other than having a good time! Take a break from the sun by sitting on one of the beach chairs provided by the local resorts near the water's edge and engage in some light activities with the children.
Go Fishing at Pier 60
Why You Should Go
Clearwater Beach is filled with opportunities for fishing. So if your children enjoy catching some sea life, you're sure to have a great time trying to catch a few at Pier 60! At sunset, you can explore the pier, go fishing and enjoy a gorgeous view of the city. The pier is usually crowded during this time of day, but the pier itself has a private section at the end for anglers who are looking to fish, so you will have an amazing experience nonetheless.
Go On A Dolphin Cruise
Why You Should Go
Clearwater Beach is not only a great place to fish, but it's also one of the best spots in the area for dolphin cruises. Encounters With Dolphins takes you out into the Bay of Clearwater, where you'll be able to take in the sights and sounds of the region, as well as the possibility of encountering wild dolphins in their natural habitat. Kids will like this fantastic opportunity to get up close and personal with these friendly aquatic wildlife!
Visit The Clearwater Marine Aquarium
Why You Should Go
The Clearwater Marine Aquarium is another top attraction in Clearwater Beach. This non-profit facility rescues and rehabilitates dolphins, sea turtles, and other animals that have been injured in the local area. The Clearwater Marine Aquarium is fun for kids of all ages because they get to see many different types of animals up close without the need of going out into the ocean. Here, you'll learn that many of the dolphins were rescued from other locations, and their stories will be quite interesting for the whole family to hear.
Take a Cruise In a Pirate Ship!
Why You Should Go
Another fantastic activity to take part in is Captain Memo's Pirate Cruise. Here you'll get the opportunity to enjoy a 25-minute ride through the gorgeous waters of Clearwater Bay. Kids will have fun getting to set sail and look for local sea life as the real-life giant pirate ship sails away from land. And if you're lucky, you'll get the chance to record a pod of dolphins swimming alongside the boat! Captain Memo's Pirate Ship is a fantastic way to begin your Clearwater Beach trip.
Take a Walk by Pier 60
Why You Should Go
Pier 60 is a lovely place to explore if you want to snap a family portrait – or simply enjoy the scenery. You'll get to take in excellent views of the Clearwater Marina and witness beautiful yachts as you walk by the pier. Over the years Pier 60 has made itself an entertaining area to spend the day because of the numerous activities that are perfect for kids to take part in after a sunny day at the beach. And if you're fortunate enough to visit during the summertime you can get to watch the local street performers at night who put on performances that include dancing, magic, and much more.
Visit the Clearwater Beach Tennis Center
Why You Should Go
The Clearwater Beach Tennis Center is a popular destination for people of all ages, including children and adults. Whether you want to play tennis with the children or simply enjoy watching others compete, you will have a wonderful time here with your friends and family. Both adults and children can participate in a range of tennis activities at the center. Kids that appreciate watching or playing professional sports have a great time at this local spot!
Enjoy a Delicious Meal at Post Corner Pizza
Why You Should Go
What kid doesn't love some good pizza? Post Corner Pizza at Clearwater Beach is one of the best restaurants in town. They serve delicious Italian meals that are perfect for the whole family. You can grab something small for lunch or get a more hearty meal for dinner. In fact, Post Corner Pizza has been voted as one of the Top 20 Restaurants in Clearwater Beach. If you're looking for a family-friendly meal to share, look no further than Post Corner Pizza!
Stop By The Clear Sky Cafe
Why You Should Go
When you're on a tight schedule, the Clear Sky Cafe is a great spot to stop for a quick lunch with your family. Meanwhile, the children will have no problem giving the ice cream and other sweet treats a try at this local restaurant. A quick bite before setting off on a day's adventure is what you'll find at the Clear Sky Cafe, which is located in the heart of the beach. Given that this café is also quite popular among the locals, you can be sure that the food will be excellent.
Gaze at the Beautiful Florida Sunsets
Why You Should Go
Watching the sunset against the Gulf of Mexico is one of the most popular things to do in Clearwater Beach, which attracts both visitors and residents alike. If you're looking to take a family picnic on the beach, then the sunset is an excellent time to lay down a blanket with your loved ones. The area surrounding the water becomes even more picturesque as the sun shines against it, and kids will love gazing at the colors that reflect in the sky. The sunsets here are truly very stunning, and children will enjoy watching them after a long day of playing at the beach.
Escape Room Clearwater Beach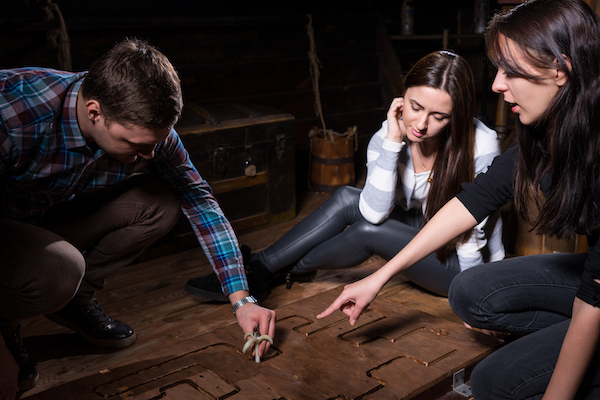 Why You Should Go
Escape rooms are a unique and exciting pastime that both children and adults may enjoy. The Escape Room in Clearwater Beach is a fantastic family activity if you're looking for something surprising to do as a family. This enjoyable exercise is fairly quick, making it ideal for families with a limited amount of time. The interactive element of this activity makes it a real hit with families and especially the children.
Hogan's Beach Shop
Why You Should Go
For kids that love sports and wrestling this shop carries a large array of both Hulk Hogan and Clearwater Beach souvenirs, making it an excellent choice for purchasing something for your children at the end of a family vacation. Hogan's Beach Shop is also a great place to shop if you're looking for a unique gift to give to a wrestling fan family member. As you shop, your children will have a blast exploring the store as they see all the wrestling memorabilia they provide, and who knows, you could even run into Hulk Hogan, given that the celebrity wrestler owns the shop himself and his permanent residence is in Clearwater, Florida.
Play Golf at Captain Bligh's Landing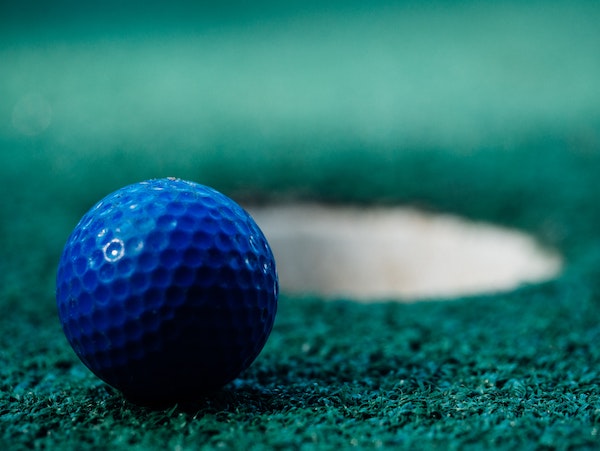 Why You Should Go
Captain Bligh's Landing has golf courses for people of all ages. Since the course is family-friendly and provides a pirate theme for the younger crowd, it is one of the most entertaining locations to go during the day or night for a fun, outdoor activity. Captain Bligh's has made itself an entertaining course where you can bring the whole family to participate in some engaging competitive putt-putt golfing tournaments.
The Tropics Boat Tours
Why You Should Go
Tropics Boat Tours is another fantastic cruise to take part in if you and your family get the chance during your time at Clearwater Beach. Here, you'll get to experience the open waters of Tampa Bay with a fun and educational cruise that is perfect for families. Kids get to learn about the sea life in this area as they take a trip on a boat to see dolphins, manatees, and possibly even sea turtles! Some tours are more educational than others, so that's why Tropical Boat Tours may be the perfect activity for you and the kids.
Pier 60 Kids Playground
Why You Should Go
Last but not least, there's the Pier 60 Kids Playground, which is free and fun for all children and located right next to the pier itself. This is by far one of the most popular areas, as children of all ages have a blast here. This exciting playground provides children with the opportunity to slide, climb, and explore.
During a day at the beach, both children and parents will appreciate the opportunity to visit this high attraction playground. The Pier 60 Kids Playground has lots of seating surrounding the playground so that parents can sit back, relax, and watch their children having a good time, so be sure to stop by while you're at Clearwater Beach!
Map of Things to do in Clearwater Beach with Kids
Frequently Asked Questions about Clearwater Beach
Does Clearwater Beach have Boardwalk?
Pier 60 is the city's equivalent to a boardwalk and has a ton of vendors selling handmade jewelry, paintings and more. There are also great views of sunsets in the evening and a nearby park with entertainers.
What can I do in Clearwater Beach for free?
Clearwater Beach
Watch a sunset from Pier 60
Cleveland Street District
Sand Key Park
Moccasin Lake Nature Park
Florida Botanical Gardens
Clearwater Beach Marina
What can I do with kids in Clearwater Beach?
Pier 60
Clearwater Marine Aquarium
Mega Bite Dolphin Cruise
Tampa Bay Grand Prix
The Tropics Boat Tours
Escape Room Clearwater
Clearwater Marine Aquarium
Great Explorations Children's Museum
Moccasin Lake Nature Park
If you enjoyed our post about things to do in Clearwater Beach with kids, you might also like:
15 AMAZINGLY FUN THINGS TO DO IN TAMPA WITH KIDS!