With beautiful stretches of turquoise water, white powdery sand, and plenty of entertainment options, Anna Maria Island is one of those destinations that hooks visitors. Even though it has turned into a big tourist destination over the past decade, it is quite different than other Florida vacation spots like Destin, as Anna Maria still retains its small-town charm.
If you're traveling to Anna Maria Island and you want to make the most out of your travels, check out our list of 10 amazing things to do in Anna Maria Island below!
Things to Do in Anna Maria Island
Explore Bean Point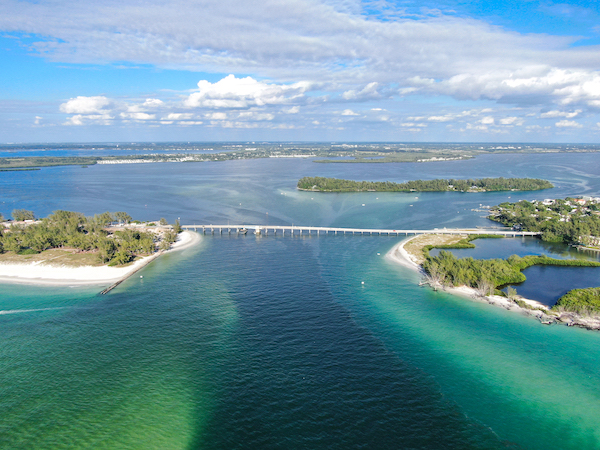 Why You Should Go
The northern tip of Anna Maria where Tampa Bay meets the Gulf of Mexico is known as Bean Point. This wonderful little hidden gem is a great place to go enjoy miles of seemingly endless turquoise waters and potential fishing. If you choose to go out for a swim, you might even end up brushing up against a few dolphins or manatees.
Shop On Pine Avenue
Why You Should Go
There are plenty of unique shops found on Pine Avenue, including the Olive Oil Outpost, Pineapple Junktion Co-Op, and Pink and Navy. The beauty of Pine Ave is you won't find any tacky tourist shops or souvenir traps. The Olive Oil Outpost is a major favorite, where you can find a blood-orange-infused olive oil that will TRANSFORM the way you cook.
Dine At the Rod and Reel Pier
Why You Should Go
There's nothing quite like overlooking the water with a fresh grouper sandwich in hand. While you will likely have to wait to get into this popular restaurant, getting to dine out in the open air while watching dolphins, fish, and stingray swim by is pretty incredible. Of course, during your wait, you can head to the downstairs area to grab a beer for only $1.50!
Grab a Drink at D'coy Ducks
Why You Should Go
D'coy Ducks is one of the best dive bars on the island where you'll find both regulars and non-locals drinking and having a merry time. During the weekend, you'll find plenty of great live music too! If you get a couple of shots in you and you're feeling right, you might even decide to hit the dance floor!
Relax At Holmes Beach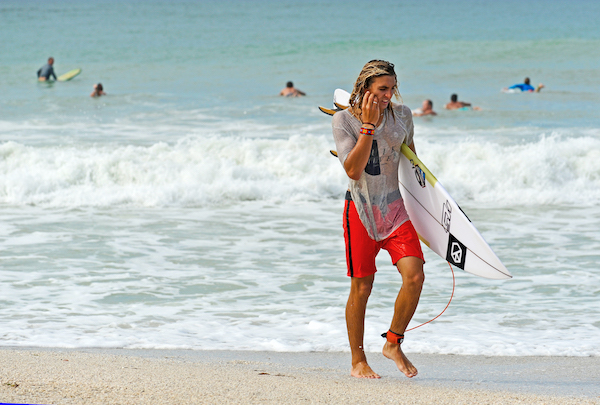 Why You Should Go
While there are plenty of great beaches to enjoy on the island, Holmes Beach is one of our personal favorites. The beauty of this beach is that it doesn't get as crowded as other spots, meaning you'll get to relax to the sound of the waves without having massive crowds of people blaring music and running about. Make sure to bring a beach wagon or cart to transport your gear there and bring some sunscreen!
Perfect Your Downward Dog
Why You Should Go
One great way to clear your head while on vacation is with some yoga at Island Yoga Space. This studio holds regular Saturday morning classes underneath the Pergola at the Tortuga Inn on Bradenton Beach. If you're lucky enough, you can catch one of the full moon "Sunset to Full Moon Flow" classes on Holmes Beach next to Ginny and Jane E's.
Grab Craft Cocktails at The Doctor's Office
Why You Should Go
While craft cocktails have been around for many years, they became big in Anna Maria Island when the Doctor's Office came around. The staff is quite knowledgeable when it comes to cocktails and can whip you up some of the best drinks they've ever had. Make sure to get your complimentary potato chips and try a shot of the homemade rum punch!
Catch Some Live Music at Blue Marlin
Why You Should Go
Blue Marlin is an incredible little restaurant on Bridge Street in Bradenton Beach with some of the best seafood and live music that the island has to offer. The courtyard, which they refer to as the "Trap Yard," features live music during the weekends with tons of talented local bands. Make sure to ask the servers about the rotating wine list while you're there.
Enjoy Joe's Handmade Ice Cream
Why You Should Go
Looking for an Instagram-worthy spot to grab dessert? Joe's, which is an extremely colorful building that you'd have a hard time missing, makes some of the best homemade ice cream we've ever had. Yes, there are plenty of great places to eat and drink on the island, though if you're planning on getting dessert, you cannot miss an opportunity to go to Joe's.
Snap Some Pics at the Old Anna Maria Jail
Why You Should Go
Back in the early 1900s, islanders that broke the rules or became a bit too rowdy after a long day of drinking rum were thrown in the local jail until they sobered up. The wooden roof caught fire back in the 40s, rendering the building useless. However, with the majority of the structure still intact, there are plenty of opportunities for amateur photographers to build up their IG game.
Where to Stay in Anna Maria Island
The Joie inn just opened up and is an absolute delight. The Inn is run and designed by Ashley from Arrows & Bow who has incredible style. The Inn is adorably appointed and even has a pair of bikes you can use to ride around the island.
Some rooms can sleep as many as 6 people so it is the perfect place for the family. The rooms also include a small kitchen so you can enjoy a relaxed meal at the Inn every once in while versus venturing out to eat. Check Current rates here.

Places to Dine in Anna Maria Island
Speaking of meals, Anna Maria Island has some delicious places to grab a bite to eat. Here are some of the locals recommendations.
Smoqe House

– The Smoqe House has two locations in Florida and is known for their Delicious BBQ

The Waterfront has 4 1/2 stars on Yelp for a reason. They have serve delicious fresh fish all year around.
Shore Restaurant has several locations.
Poppos Tintos – Amazing Tacos & More
The Waffle Press – A great way to start the morning. Also check out their savory waffles.
The Donut Experiment – Custom Donuts Made in Front of You
The Sandbar – Amazing Seafood & More.
How to get to Anna Maria
There are several airports to fly into to get to Anna Maria. The major airports are Tampa (1 hour away) and Orlando (MCO) two hours away. If you want a closer airport Sarasota-Bradenton International Airport (SRQ) is a 30 minute drive.
Disney World to Anna Maria
We are always heading to Disney World and Anna Maria is just an hour and 40 minutes away. Simply take 4W to 75S and you will be there in no time. Anna Maria is a great spot to relax after a Disney Vacation.
Map of Things to Do in Anna Maria Island
Frequently Asked Questions about Anna Maria Island
What are some things you can do for free in Anna Maria Island?
Hang out at Holmes Beach
Walk the piers
A free drum circle occurs every Friday at Manatee Public Beach
Visit Bean Point-You don't have to pay for parking
Visit the Anna Maria Island Historical Society
Lounge Out on the Deck or Patio
Hitch a Ride with the Trolley
Wander Bridge Street
Shelling
What is Anna Maria Island known for?
Anna Maria Island is known for its sandy white beaches, emerald green and blue Gulf waters and quaint business districts. There is plenty of amazing restaurants with delicious seafood and shops along Pine Avenue. It is often frequented as a vacation favorite among local, national and international travelers.
What are the best times to visit Anna Maria Island?
Best time to visit the island is April to Early June. January to March are usually the busiest time and September and October is the slower season.
If you enjoyed our list of 10 amazing things to do in Anna Maria Island, you might also enjoy:
15 FUN THINGS TO DO IN TALLAHASSEE YOU'LL LOVE!
15 WONDERFUL THINGS TO DO IN KEY WEST WITH KIDS