If you're looking for an absolutely timeless vacation spot in Florida, we recommend heading down to Amelia Island. There are so many beautiful islands along Florida from Anna Maria to Marco, and Amelia island is one that is a must visit. This small barrier island is untapped in many ways, offering experiences that you will remember for the rest of your life.
To help you make the most out of your Amelia Island trip, we're going to take you through some of our favorite things to do in Amelia Island. Let's go, shall we?
Top Things to Do in Amelia Island
Explore Fort Clinch State Park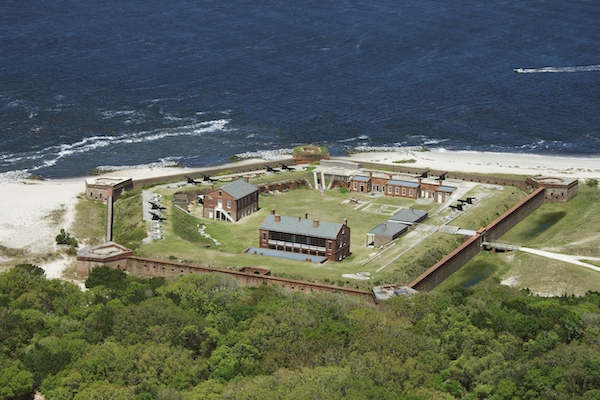 Why You Should Go
With 1,100 acres of land to explore, including the historic fort, the surrounding sand dunes, and the estuarine tidal marsh, Fort Clinch State Park has a unique blend of historical sites and outdoor recreation. If you're looking to snap some good photos on Amelia Island, we can't think of a better place. While you're there, you can try your hand at hiking, fishing, or biking!
Relax At Fernandina Beach
Why You Should Go
On the northern tip of the island lies Fernandina Beach, a historical and beautiful oceanside site. With more than 13 miles of gorgeous, crystal clear waters to enjoy, a trip to Fernandina Beach is the best way to relax. Plus, you'll find many delightful restaurants and boutique shops to keep you entertained.
Get In Touch With Amelia Island History
Why You Should Go
Amelia Island has a fascinating history, most of which is kept inside this historic county jail. Whether you're traveling solo, with the family, or with your partner, the Amelia Island Museum of History offers some of the most exceptional historical exhibits in the state of Florida. Kids will love it too, as the Discovery Ship exhibit gives them a chance to pilot their very own vessel!
Go Sightseeing at The Historic District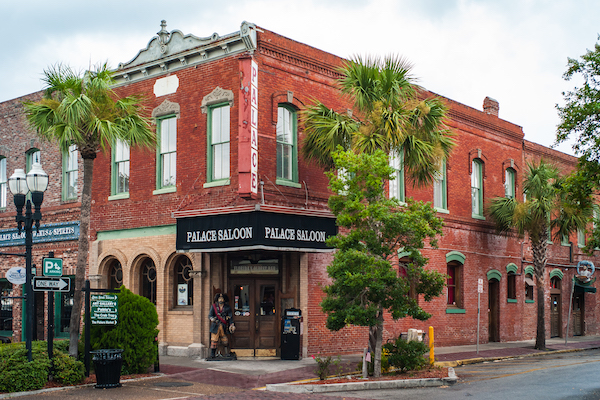 Why You Should Go
If you want to get some vintage sightseeing in, we recommend heading over to the Historic District. With more than 300 Victorian-era buildings in this district, there is no better place on the island for immersing yourself in its unique history. Try and hop on the trolley to travel through downtown if you can, and drop by the Palace Saloon (the longest-operating saloon in Florida) for a few cocktails.
Be a Pinball Wizard
Why You Should Go
The Fernandina Beach Pinball Museum may be one of the most peculiar museums we've ever seen. Sheltering a private collection of vintage pinball machines from the 1930s until now, it also happens to be an exciting attraction for gamers and history lovers. The beauty of the Pinball Museum is that visitors are allowed to touch and play with the exhibit pieces! Players who beat top scores can even get a prize!
Grab a Meal At The Ritz-Carlton
Why You Should Go
Want to dine at an upscale restaurant serving up some of the best American dishes you've possibly ever had in your life? If so, we recommend heading out to the award-winning Salt Restaurant. This AAA 5-diamond restaurant has some of the best cuisines on the island and an ambiance that is nothing short of inviting. Try and book the Dine with the Chef option if you can, as it allows you to sit and watch the chef work his magic.
Grab a Drink at Marlin and Barrel Distillery
Why You Should Go
The Marlin and Barrel Distillery sits inside a 4,500 square-foot structure and has more than a dozen spirits to try, all from ingredients that have been locally sourced. No matter what your preference is, whether it's vodka, rum, or whiskey, the distillery has you covered. Sample their Vanilla Bean Espresso Rum and learn how they make their signature Venture Vodka.
Take A Tour of the Bosque Bello Cemetery
Why You Should Go
The Bosque Bello Cemetery was built in 1798 by Spanish settlers. Nowadays, most of it is covered in Spanish moss and towering oak trees, and has become more of an attraction than your typical public cemetery. Every Saturday, the cemetery hosts a cemetery tour, which we highly recommend trying to catch if you want to learn about its history.
Get Outdoors at the Little Talbot Island State Park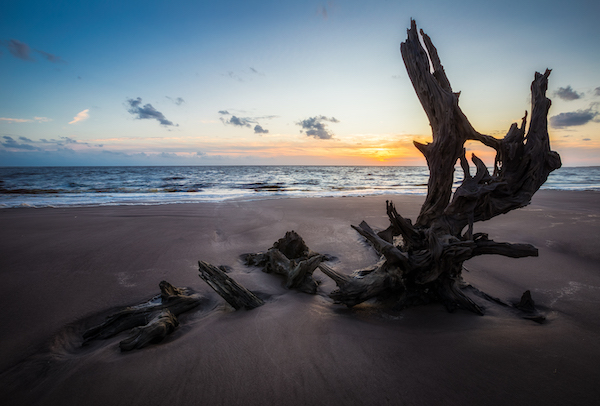 Why You Should Go
With more than 2,500 acres of land to explore, the Talbot Island State Park is an excellent place to quench your thirst for the outdoors. From the maritime forests to the salt marshes to the dune, there are so many sights to see here. Plus, you'll often find unique wildlife species roaming around, including bobcats, river otters, migrating birds, and marsh rabbits.
Ride a Horse Into the Sunset
Why You Should Go
Peter's Point Beach Front Park offers a one-of-a-kind horseback riding experience on the beach. Whether you're nine years old or ninety years old, you can enjoy this bucket-list experience. There's nothing quite as captivating as soaking in shades of sunset gold while slowly galloping down the coastline. Plus, it's an uber-romantic activity for couples visiting the island!
Map of Things to Do in Amelia Island
Frequently Asked Questions about Amelia Island
When is the best time to visit Amelia Island?
The best time to visit the island would be in Spring if you want to avoid the heat and humidity of the Florida summertime.
What can you do with kids in Amelia Island?
Egan's Creek Greenway
Fernandina Beach
Pirate Playground
Amelia Island Nature Center
Amelia Island Museum of History
Villa Villekulla
Amelia Island Lighthouse
Amelia River Cruises
Fernandina Beach Pinball Museum
If you enjoyed our article about things to do in Amelia Island, you might also like:
10 AMAZING THINGS TO DO IN ANNA MARIA ISLAND
15 FUN THINGS TO DO IN TALLAHASSEE YOU'LL LOVE!
15 WONDERFUL THINGS TO DO IN KEY WEST WITH KIDS
Latest posts by Michael Mamian
(see all)