About two hours away from Portland, located on Oregon's Central Coast, Newport is a quaint town that offers plenty to do for both locals and tourists alike. With beautiful beaches, parks, restaurants, museums, and historic sights, there is something for everyone to do and enjoy in Newport.
Below we will discuss our favorite 9 best things to do in Newport Oregon to make the trip a fun and memorable one. Without further ado, let's get going!
Yaquina Bay Bridge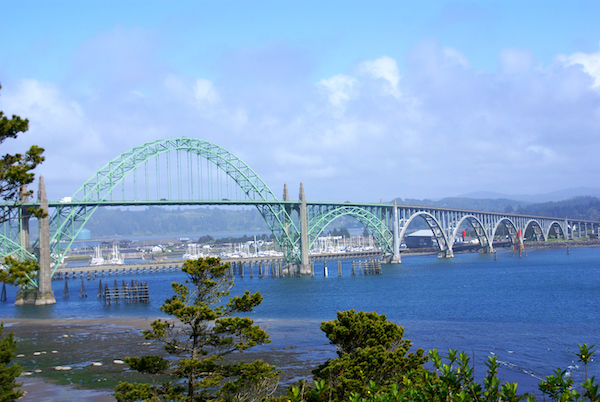 Why You Should Go
Located in the same bay as the Sea Lion Docks, the Yaquina Bay Bridge is an architectural sight to behold. The historic landmark bridge spans between Newport and South Beach.
You can drive or walk across this Art Deco-inspired bridge and take in the sights and sounds of the city, bay, and ocean. It's the perfect photo op for your family to chronicle your trip through Newport and add a familiar sight to the scrapbook.
Ripley's Believe It or Not
Since first opening in 1986, Ripley's Believe It or Not has become one of Newport's standout sights for anyone who wants to try something unusual and off the beaten path.
This family friendly house of curiosities has eleven themed galleries that feature attractions, oddities, pop culture memorabilia, and interactive games to keep you and your children busy for hours on end.
If you want to meet the stars of movies and TV but can't make it to Hollywood, Louis Tussaud's Waxworks is also located at Ripley's Believe It or Not where you can find your favorite celebrities on display. Featuring celebrities of today and yesteryear, you can get up close and personal with beloved stars from film, TV, and comic books to delight you and your children.
Finish out your visit by making your own custom wax hands to take home as a souvenir!
Sea Lion Docks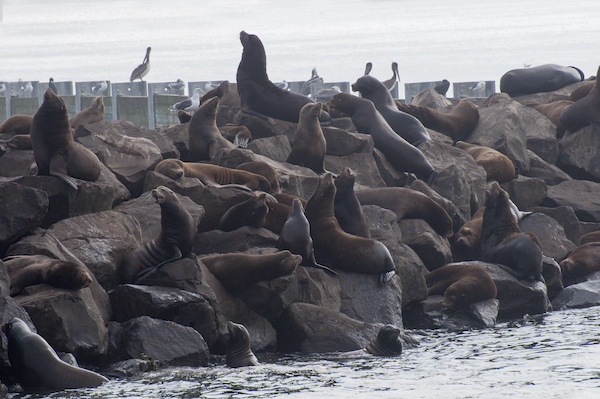 The wooden docks are crammed with male sea lions lounging the day away. For eleven months of the year, the mammoth mammals sun themselves on the dock or take a dip in the Yaquina Bay when they are in the mood for a swim.
Watching the sea lions is a must-see for anyone who loves animals or is interested in nature. If you happen to visit the Sea Lion Docks in July, be prepared for a cacophony of barking as the sea lions attempt to assert their dominance over one another, much the annoyance of locals.
Oregon Coast Aquarium
Why You Should Go
If you love taking a trip to the aquarium, then you'll love a visit to the Oregon Coast Aquarium.
Regularly regarded as one of the best aquariums in North America, this aquarium features everything from marine animals including sea otters and sea lions to invertebrates like octopi and stingrays. Of course, there are plenty of beautiful and fascinating fish to see as well.
If you want to get up close and personal with some sea life, you can book a private encounter with jellyfish or stingrays and learn more about these fascinating creatures during a hands-on experience.
The Oregon Coast Aquarium also offers a special experience for those who want to try something on the wild side. Led by a professional dive guide, you can dive into the tank and swim amongst hundreds of fish, including massive sharks!
Would you take the plunge?
Yaquina Head Outstanding Natural Area
Why You Should Go
If you want to visit a spot that's popular with the locals (and for good reason!), make sure to add Yaquina Head Outstanding Natural Area to your to do list when you're in Newport.
Just a 10-minute drive north of Newport, this spectacle sticks out over a half a mile into the Pacific Ocean. The jewel in this crown is the Yaquina Head Lighthouse. Built in 1873, this lighthouse is the tallest lighthouse in the entire state of Oregon.
Aside from being the ideal place for some one-of-a-kind photo ops, you can also learn a little something too. The interpretive center features exhibits on marine life, seabirds, and human activity in the area that are interesting for adults but also kid-friendly.
There is also a wheelhouse of a historic ship and a full-scale replica of the lighthouse's lantern for those who love to take a peek into the past.
Another great thing about Yaquina Head Outstanding Natural Area is that you get a lot for a little. Guests arriving in any passenger vehicle only are charged $7 for a 3-day pass, while pedestrians and cyclists get to go in for free!
Why not save money and enjoy a beautiful site at the same time?
Hatfield Marine Science Center
Why You Should Go
Covering 20 acres of land in Newport, the Hatfield Science Center offers a wealth of knowledge and delightful experiences to its visitors for decades.
Opened to the public in 1965 and run by Oregon State University, the Hatfield Marine Science Center showcases many exhibits. Some show live animals, such as the octopus, while others are more educational.
You can learn about the weather, fishing, tide pools, and the creatures that inhabit them, ocean resource management, and much, much more.
If you have a budding scientist in your home, they will surely love a trip to the Hatfield Marine Science Center. Plus, it's a cool spot to change the pace from taking in the usual sights and sounds.
Newport Farmers Market
Why You Should Go
What's a vacation without trying out the local fare?
The Newport Farmer's Market is open in both summer and winter, rain or shine, since 1978 and features fresh, local food. The regional farmers that participate in the market bring their homegrown seasonal items such as eggs, honey, meat, fruits, vegetables, and hand-crafted items for purchase.
While you shop you will hear musicians play lively tunes while you drink freshly-squeezed lemonade from the nearby vendors.
Don't be afraid to spend some money here as many of the farmers donate a portion of their earnings to charity.
But while we're on the topic of food…
Newport Chowder Bowl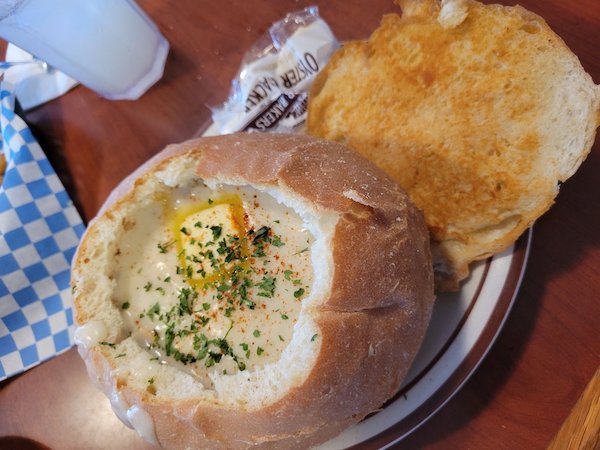 Why You Should Go
Chowder is usually a staple of any seaside community and in Newport, Oregon it's no different.
The Newport Chowder Bowl serves up an award-winning chowder that uses local ingredients. While they are known for their chowder, they also serve a variety of homemade soups like their Chili Cannonball, which features their homemade chili inside locally-baked sourdough bread.
If you or someone in your family isn't a seafood fan, the Chowder Bowl offers other delectable options such as a Patty Melt, Chicken Cesar Wrap, and Mandarin Chicken Salad and much more.
Whatever you order, make sure to save enough room for dessert. Their homemade Bread Pudding with Brandy Sauce is a real crowd pleaser. Can you say "yum?"
Beverly Beach State Park
Why You Should Go
Beverly Beach State Park is popular with residents and tourists alike. Spanning 135 acres, Beverly State Park is the perfect place to spend a day flying a kite or building sandcastles with the little ones.
You can surf the waves of the North Beach with the locals or just dip your toes in the water to cool off in the warmer months.
If you are traveling by RV or just want to make a night of it, there is a campground near the beach where you can spend your time under the stars.
The campground also has a fully equipped visitor center where you can get campsite registration, RV hookup stations, and purchase firewood if you want to roast some marshmallows and tell scary stories.
Map of Things to Do in Newport Oregon
Frequently Asked Questions about Things to do in Newport Oregon
Can you touch the sea lions at the Sea Lion Dock?
While you may find the sea lions cute, it would be very dangerous to approach them and attempt to touch them. View them from a safe distance and admire their majesty from afar. 
After all, safety first!
Does the Oregon Coast Aquarium have any special events?
Yes! 
Their website lists all upcoming events, including World Otter Day, Vulture Awareness Day, and National Volunteer Appreciation Week. A full calendar of events is available here.
What is the best time to dine at the Newport Chowder Bowl?
The Chowder Bowl is open all year round but they have different hours of operation depending on the season. During peak mealtimes, the Chowder Bowl can get busy so make sure to call ahead before showing up hungry!
Is Beverly Beach State Park open all year round?
Yes, the Beverly Beach State Park is open year round. When planning your trip, take note of the time you are going if you plan on camping on site. Rates change depending on the time of the year and the day(s) of the week you plan on staying.
If you enjoyed our list of things to do in Newport Oregon, you might also like:
15 AMAZING THINGS TO DO WITH KIDS IN SALEM!
Pin for later