Disney just announced the newest service coming to Disney World and Disneyland and simultaneously the end of Fastpass +. As you might have heard the new Disney Genie service is Free, but if you want to get the benefits of the new Lighting Lane service (an updated FastPass) you will need to pay for Disney Genie +. This might send some of you to say they have had enough of the costs of Disney as this service costs $15-$22 per ticket per day ($25 at Disneyland), which is perfectly understandable, with 6 kids we are looking for every way to cut the cost down of a Disney trip. However, let me tell you why you'll love this new feature……in some of the parks.
Disney Genie – A quick overview
The Disney Genie service is a FREE Service found within your My Disney Experience App or Disneyland App. Everyone has access to this service.
Disney Genie is designed to make enjoying your day at the park by anticipating your needs and create an itinerary that adapts throughout the day to make for the perfect vacation.
The app will update your itinerary with recommendations so you can be more spontaneous and enjoy more rides
It will give you not only wait times but predicted wait times for later in the day
You can also sort your favorite attractions to organize your day and track the waits and projected waits for you favorite rides
A great feature is you can message guest services with questions directly from the app.
Disney Genie +
Now to the controversial newest addition, Disney Genie +. Disney Genie + costs $15-$22 per ticket per day and $25 at Disneyland. The reason I believe you'll love it, is it looks a whole lot like the Disneyland Max Pass which came out a few years ago. After using Disneyland's Max Pass, I dreaded having to use Fastpass + at Disney World.
Here is what you will love about Disney Genie + that not many people are talking about and why I will be adding it to our list of must do's for our Disney World Tips & Disneyland Tips
No more having to plan 60 days in advance what rides you want to go on.
For me, this was the worst part of Disney World's FastPass system. You would have to plan 60 days in advance which rides you wanted a FastPass for and figure out which park you wanted to be at on each day of your vacation. I'm sorry but part of a vacation is relaxing and being a bit spontaneous, the old system was the complete opposite of that.
With Disney Genie +, you make your first ride selection at the beginning of the day 7 a.m. at Disney World (and when you enter the park at Disneyland) and then you can continue to choose new rides once you ride the attraction.
Each ride will have a designated time to return to go through the lightning lane just like FastPass. Once you check in you can immediately book another ride. I am guessing that if you choose a ride that is not available for more than 90 minutes you can choose a 2nd ride after waiting 90 minutes (this is what was done with Disney Max Pass).
Why will you love this system?
Disney Genie + and your ride selection is based off what is happening in the parks that day. There was nothing more frustrating then booking a Fastpass for a ride and then there was no line or booking one and realizing that the line for a different ride is much shorter so you waste your FastPass.
With Disney Genie + you can base your decisions on the current wait times and where you are in the parks. No more wasted Fastpasses, we never wasted one with Disneyland Max Pass.
*Pro Tip* Book a ride with a long return time when you are planning on having lunch or watching a parade. This way you are enjoying a nice meal or enjoy a parade while waiting for your next return time.
Unlimited PhotoPass Downloads at Disneyland
I wish they had this feature at Disney World as well because the unlimited Disney PhotoPass downloads was a feature I really loved with Disneyland's Max Pass. It is great to enjoy all those ride photos that are often hilarious.
Audio Experiences & Augmented Reality
At Disney World they will have Disney parks-themed audio experiences and photo features to capture your memories – augmented reality lenses for those visiting Walt Disney World Resort. I am not exactly sure how this one will work, so we will see if it is a hit or not.
Super Fast Wait Times
FastPass + was pretty quick, but there were times we would get into the FastPass line only to wait 30-40 minutes to get on the ride. With Genie + being limited, I haven't experienced a wait time of more than 20 minutes and usually it is 10-15 minutes.
Which Parks is Genie + Great for and which ones….not so much
Here is the deal, Genie + is great if a park has a lot of top popular rides.
Florida Parks
So, in Hollywood studios, it stinks. Everyone wants the same 5 rides, so most are booked by mid afternoon. The same goes for Epcot. Magic Kingdom it's great and Animal Kingdom it is average.
California Parks
Over in California, the parks are filled with more rides so the value is more + you get the Photo pass photos with each one. I would recommend Genie + for both parks, however, if you arrive in mid day, I would pass if you are visiting California Adventure.
Individual Attraction Lightning Lane Purchases
Initially this was the one thing I did not love about the new changes. Up to two rides in every park will have an additional purchase Lightning Lane Pass. Pricing will depend on the ride itself and how busy the parks are at time of purchase. Pricing will range between $4-$25 per ride
Why I changed my mind
Have you ever gone to a park wanting to ride the newest ride only to find it have a 3 hour wait and all the FastPasses gone. You either waste the day away waiting in line or you don't go on the one attraction you really wanted to ride.
We just went to Six Flags and my son wanted to ride Goliath, the wait was 3 hours and dad does not do 3 hour waits. In this scenario I would have been happy to pay a fe extra dollars to skip the line, but am not willing to pay the $120 for Six Flags express pass.
With the new Lightning Lane purchase, you can pretty much guarantee you can go on the best ride in the park. Yes, it will cost more but $4-$25 might be worth it depending on how much time it will save you.
Lightning Lane Rides with an additional cost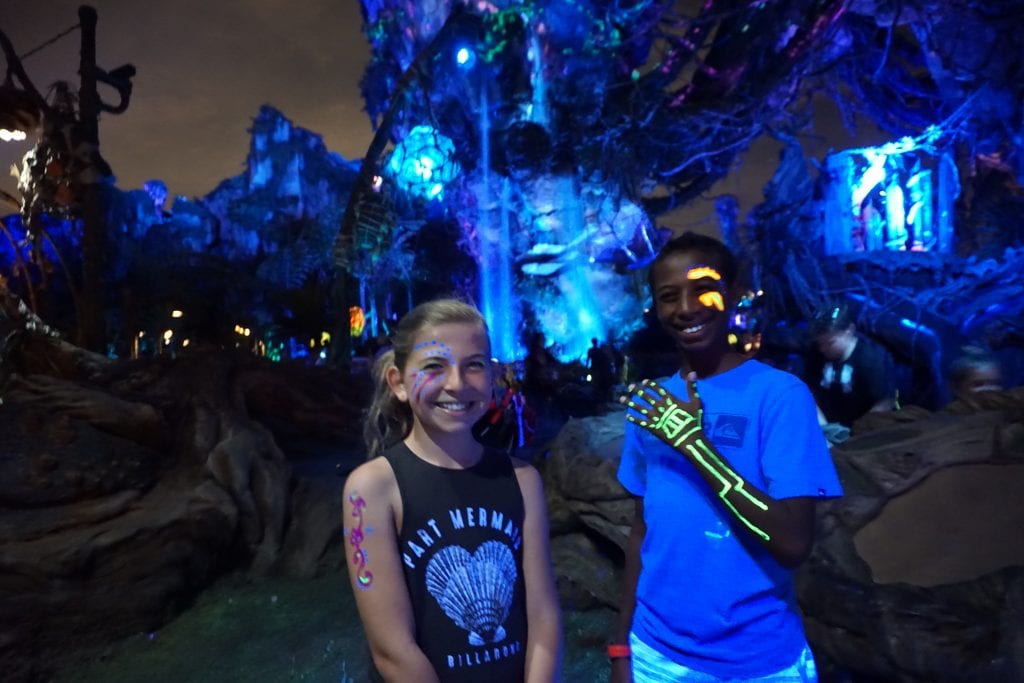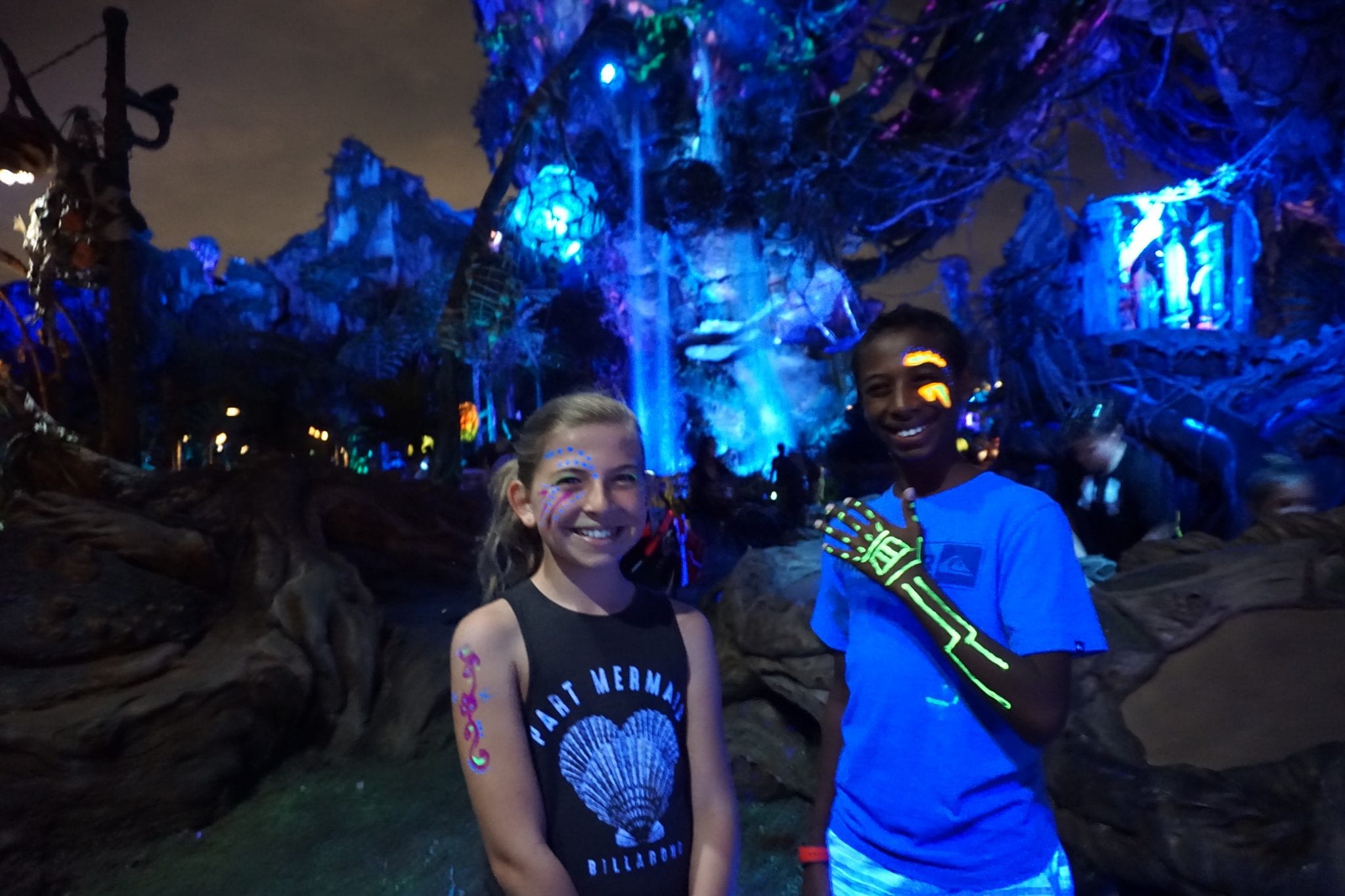 Seven Dwarfs Mine Train Ride & Space Mountain (until Tron Ride appears)
Guardians of the Galaxy & Remy's Ratatouille Adventure
Rise of the Resistance & Slinky Dog Dash
Flight of Passage & Kilimanjaro Safari
Disneyland
Indiana Jones & Rise of Resistance
California Adventure
Radiator Springs Racers
Changes to the Disability AccessService (DAS)
This is actually greatly needed. The service in its current state is very inconvenient as guests with the DAS pass would have to go to each individual ride at Disney World to get a return time, and then come back once it was available.
One of the newest changes is that guests can pre register for the DAS services, so that they no longer have to wait in a line at the front entrance. This way guests using DAS can enjoy things like the rope drop.
The Next change is guests can choose the next ride they want to ride from the app, and then wait until their ride time is available to go on the ride, versus having to walk up to the ride to get a return time. This is a big improvement.
Overall thoughts on Disney Genie Service
Overall, because I am used to the Disneyland Max Pass and really enjoyed it, I am excited about the Disney Genie + service. I do understand the frustration of guests who do not want to pay for the extra features, but in comparison to costs at other parks to get on rides fast (Universal Hollywood is $130 for the cheapest option), Disney's is by far the most affordable.
For more details on Disney Genie, visit DisneyWorld.com/DisneyGenie and Disneyland.com/DisneyGenie
Let us know your thoughts on Disney Genie + Service
Pin for Later: Disney Genie + Service – You might be mad now, but you'll love it.
Latest posts by Michael Mamian
(see all)