Did you know that some of the top theme parks in the country are in Orlando, Florida? Like any other tourist, I am always excited to visit the 'Theme Park Capital of the World.' You can plan a trip to the enchanting and thrilling Harry Potter World or roam around the beautiful streets of Disney World's Magic Kingdom. The latter is something I love to do whenever I am in Orlando with my family.
But if you know how to purchase inexpensive park tickets in Orlando, even 'The Happiest Place on Earth' may feel happier. There are several ways to save money on tickets so you and your wallet can enjoy your vacation to the fullest. In addition, you can save money for the whole family when you know exactly where to look for good deals.
Here is a rundown of the best theme park hacks to help you find cheap park tickets Orlando.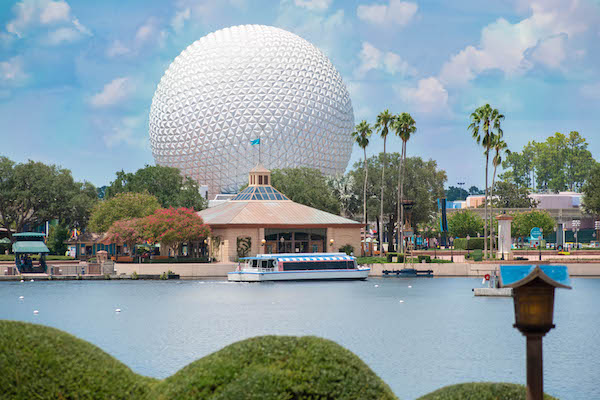 Buy Park Tickets through Third-Party Sellers
Finding trustworthy third-party dealers to buy cheap park tickets in Orlando can take time and effort. However, many authorized brokers hold a good reputation among locals and tourists. For example, you can get discounted tickets from:
Undercover Tourist is by far the #1 reseller of Theme Park Tickets, they often have the best deals and they have boatloads of great tips to make your day at the parks so much better.
Ares Travel has some of the best offers to places like Sea World Orlando and Universal Orlando. In fact, they have some amazing package deals with hotels in the area.
Benefit from Club Perks
Park tickets for Walt Disney World, Universal Orlando, and SeaWorld Orlando all come at a discounted price for Sam's Club Travel Service members. In addition, AAA members can get cheap park tickets in Orlando at a nearby AAA Travel Service Center to enjoy a discounted visit to SeaWorld Orlando and Universal Orlando.
Organize a Community Family Volunteer Project
Did you know you can earn free tickets to Disney theme park by planning a community family service project? You can offer these tickets to your scout troop, school, or other officially recognized non-profit organization.
Qualified organizations can receive up to 20 One-Day Park Hopper tickets through Points of Light, the largest volunteer organization in the world, for each approved volunteer assignment. You can use the tickets as a volunteer reward or an auction item.
Purchase an Annual Pass
Consider this: For less than $366 per person, you can purchase a Platinum SeaWorld Annual Pass, which entitles you to unlimited admission to Aquatica, SeaWorld Orlando, and nine additional SeaWorld theme and water parks. Not only that, but you also get complimentary theme park parking along with three free guest tickets.
The Preferred Universal Orlando 2-Park Pass costs $360. The pass, valid for 18 months, gives you access to free theme park parking and early theme park entry after your first visit. You can also access Universal's Islands of Adventure and Universal Studios Florida.
With no blackout days, Walt Disney World annual passes start cost around $ $1,383.44 (including tax) for adults and children. In addition, the pass comes with Disney PhotoPass downloads, a Park Hopper option, and theme park parking.
Purchase a Multi-Park or Multi-Day Ticket
With all of Orlando's theme parks, your daily admission fee decreases the more days you visit. When you extend your base ticket by one or two days, you can save much money at SeaWorld Orlando and Universal Orlando, where daily pricing can drop as low as $40. Starting around day five at Disney World, you'll build up significant savings on multi-day passes.
Discounted Tickets for Students
Here's a clever tip for saving money and buying cheap park tickets Orlando. The Disney Youth Education Series (YES) Program, open to registered groups of 10 or more kids in grades 3 through 12, provides cheap multi-day Walt Disney World theme park packages.
The Disney program also offers onsite and staff-led education sessions. For example, children can enroll in a one-day, three-hour lesson on subjects like 'Principles of Animal Behavior' and 'Properties of Motion.' Accompanying family members can enjoy the theme park activities, for the same discounted rates, without participating in the class.
Universal Orlando offers educational activities for school groups of 20 or more students and adult chaperones, with savings on multi-day tickets. In addition, smaller groups of students (10 or more) can save money on Universal tickets when they sign up for behind-the-scenes excursions.
In addition, get amazing student discounts on SeaWorld Orlando tickets. Groups of ten or more students and adult chaperones can enjoy all park performances and activities for just $39 per person.
College Discounts
The Disney Education Series-College Edition offers single half-day seminars in 'Disney Style' as well as discounted multi-day tickets for registered groups of college-age students. Their accompanying friends and family members can also benefit from these discounts. However, remember that you can't upgrade these group tickets onsite like standard tickets. So be careful to choose the right ticket length, according to your plans.
Available Military Discounts
All retired and active military personnel can receive one multi-day free admission park ticket from Walt Disney World. If you, your family members, or a friend are part of the armed forces, you can buy cheap park tickets in Orlando. Disney World offers cheap military tickets with the useful Park Hopper option.
In addition, SeaWorld's Waves of Honor Program offers up to four free SeaWorld Orlando tickets/year to military service members and their immediate dependents. Universal Orlando also gives discounts on one-to-five-day ticket packages to service members.
Special Discounts for Florida Residents
Beyond the pleasant weather and stunning beaches, Florida offers much more! For example, Florida residents get discounted Orlando theme park tickets, such as the three- or four-day 'Discover Disney' ticket, which gives them daily access to one of the four theme parks at Walt Disney World. The current price for the limited-time pass is $59 per day for a three-day pass and $49 per day for a four-day pass. You can use both passes on different days if you use them by a specific date, but you can use only one concurrently.
In addition, Florida residents save money at Universal Orlando by purchasing a 2-Park, 3-Day Pass.
Enroll in the Disney Vacation Club
If you love everything about Disney World, you're probably already familiar with the Disney Vacation Club (DVC). This club provides vacation memberships and unique (paid) access to resorts. Members receive exclusive savings on Walt Disney World Resort Annual Passes for all-year access to Disney's four theme parks in Orlando. Joining the club means receiving special offers on tickets to special events.
Check out Last-Minute Deals online
Authorized ticket vendors like Undercover Tourists regularly offer incredible 'last chance' ticket deals to several theme parks. In addition, these vendors provide special discounted tickets. You won't find them elsewhere. Hence, these websites offer dependable and convenient options for buying cheap theme park tickets.
Costco Travel: Purchase Universal tickets
Thanks to a brand connection between Universal and Costco Travel, discounted theme park tickets are occasionally available. Check their website to get one-time park entrance discounts for the entire family.
Frequently Asked Questions
Why is Orlando a favorite tourist spot?
Orlando is the ideal holiday spot for people of all ages because of its incredible diversity, guaranteeing each guest an unforgettable trip. In addition, you will always have things to do in Orlando.
You'll love the vast water parks, open-air theme parks, and other attractions if you are adventurous. Also, there are plenty of places to shop, eat, and experience ecotourism.
Do theme parks in Orlando give discounts to kids under 10?
You may save money by planning your trip to coincide with your kids' birthdays. Children under three get free entry at Universal Studios and Disney World Parks. Children between the ages of three and nine can enter both parks with a subsidized youth ticket. However, all visitors who are ten years old or older must pay adult entry rates.
Are there any ticket discounts available to Florida residents at Disney theme parks?
All year long, tickets are available at a discount for Floridians. Ticket availability for Florida residents will vary based on the season. However, tickets are usually 30% less expensive than gate prices.
What makes a Disney Vacation Club a good investment?
Being a member of the Disney Vacation Club is the best way to receive cheap Disney Park passes and Disney World tickets.
You may enjoy excellent park entry discounts and additional benefits as a DVC member. These perks include exclusive access to dining events and cost savings on resort stays.
Additionally, DVC members have access to an early FastPass+ reservation booking window. However, the annual fees for DVC memberships can be high. So make sure you are ready to pay the price for the discounts and privileges that come with this membership.
Final Thoughts
Orlando rightly deserves the title of 'Theme Park Capital of The World.' However, the city is also home to hundreds of restaurants, wineries, craft breweries, and vibrant dance clubs. Follow our guide to get cheap park tickets Orlando so you and your loved ones can enjoy an exciting time. If you want to know more about getting the most out of your trip while saving, check out more posts on Global Munchkins.
If you enjoyed our tips for buying cheap park tickets Orlando, you might also like:
THE BEST PLACES FOR DISCOUNT THEME PARK TICKETS
Pin for later
Latest posts by Ashland Hendrix
(see all)