Tampa, Florida is delightful little city on the west coast of Florida near the Gulf of Mexico. While, Tampa has a huge business district, there are a ton of things to do in Tampa with kids. Tampa features amazing marine life viewing, a word class theme park Busch Gardens, beautiful white sand beaches like it's neighbor Destin, Fl. and of course top sports teams! Tampa is only about 2 hours from Orlando, so a day trip to the parks is always a win! Whether you're traveling for business and taking the family or for a vacation there are plenty of things to experience! Check out our list below of 15 amazing things to do in Tampa with kids on your next visit!
Things to Do in Tampa with Kids!
#1) Ybor City
Whether you're into history or not you will find something to enjoy in Ybor City. Ybor City was originally settled by Cubans and is full of vintage shops and boutiques. Ybor City was founded back in 1885. Ybor City still has a huge immigrant population so visiting some local cigar spots (without the family) or some cute shops has fun for everyone!
Why You Should Go:
Ybor City is full of history and culture. Ybor City was rated one of the greatest streets in America. Ybor City has something for everyone from The Ybor City Museum to many restaurants including a brewery and family fun including a streetcar and a weekend market.
#2) Sunshine Skyway Bridge
Bob Graham Sunshine Skyway Bridge is a toll cable bridge that connects Tampa to Saint Petersburg. The bridge in use now is the second and was completed back in 1987. The cable stayed bridge is 430 feet high and the longest span is 1,200 feet.
Why You Should Go:
If you are going south from Tampa chances are you are going to drive on the Skyway Bridge. The Skyway Bridge is one of the world's longest cable bridges. The original bridge was turned into a popular state park but was demolished in 1993. Many people chose to visit the bridge due to it being a great photo stop in the background. Stopping on the bridge is strictly prohibited.
#3) Busch Gardens
A top theme park in Florida that is not Disney or Universal! Busch Gardens has so much to offer people of all ages. This 335-acre theme park has a ton of animals that you can get up close to. The park also has some amazing roller coasters. The park also has top notch amusement food park and a ton of extras like shows and special events like the food and wine festival.
Why You Should Go:
Busch Gardens is a family-oriented theme park open year-round. Children under the age of three get free admission. Busch Gardens is great for small kids but doesn't leave out the adults either with the wide variety of thrill coasters and festivals. You could make a day out of the park or even drive to another Sea World Parks and Entertainment owned brand park the with the nearest being in Orlando.
#4) Florida Aquarium
The Florida Aquarium is over 250,000 square feet and features the biggest sea life collection in the Tampa area. You can get up close and personal with the animals here. The Florida Aquarium also has upgrades for personal tours and other unique experiences.
Why You Should Go:
The Florida Aquarium is a huge aquarium where you can get up close to the animals right in Tampa. Open daily from 9:30 am to 5 pm. There are upcharge excursions that are especially unique such as a wild dolphin cruise on a catamaran and a penguin backstage pass. The activities to see over 20,000 different kinds of life are not only entertaining but educational as well!
#5) Big Cat Rescue
You might have heard of Big Cat Rescue from the iconic Netflix show Tiger King. Carole Baskin is the owner of BCR. BCR is a wildlife sanctuary for abandoned and abused big cats like lions, tigers, leopards, bobcats, ligers, etc. This is not a zoo; the tours are guided. Due to BCR's increasing popularity from the show make reservations. Children under 10 are only permitted on the children's tour.
Why You Should Go:
A unique experience to see how BCR rehabilitates these big cats. BCR offers tours so that the entire family can help better understand how to preserve these animals life since many of them are endangered species. Visiting BCR has something for everyone of all ages. The ultimate goal of the sanctuary is to stop the big cat trade.
#6) Tampa Riverwalk
The Tampa Riverwalk is a 2.6-mile pedestrian trail. It is a must do when visiting the city. A great way to see the city and get a little bit of some exercise in! The Riverwalk runs parallel to the Hillsborough River and has a picnic area and many shops around the way. The Riverwalk also has an expansive collection of statues and local art.
Why You Should Go:
There are many tours around Tampa located near the Riverwalk. Scooters, boat tours and more! There are nearly 85 restaurants located within .03 miles of the Riverwalk, but you can also bring your own supplies to have a nice family picnic near the park area.
#7) Zoo Tampa at Lowry Park
Everyone loves a good zoo! The Tampa zoo has over 2,000 animals from Asia, Africa, Australia and The Americas. Zoo Tampa is over 63 acres and is recognized by the State of Florida to be the Florida Center for wildlife conservation and biodiversity. The zoo also includes an aquarium that treat local animals that were injured. The zoo has special events throughout the year, check the calendar prior to visiting.
Why You Should Go:
The zoo was recognized as the number one family friendly zoo by Childs and Parents Magazine. The zoo was also voted the best kids attraction in Tampa. 2,000 different types of animals reside at this zoo, many of them being endangered species! Tickets start at just 32.95 for children and 42.95 for adults or upgrade to an annual pass and keep the fun going! The zoo is broken up into sections so you can see all types of animals. If you want to give your family an unforgettable experience upgrade to backstage encounters!
#8) Tampa Boat Tours
There are several boat companies in Tampa to rent from or to take a private tour on! Tampa bay and the surrounding beaches have a ton to see. You can rent by the hour or day!
Why You Should Go:
Tampa is a cosmopolitan city believe it or not but once you get out onto the water in the gulf of Mexico you can enjoy view dolphins and other types of marine life in their natural habitat!
#9) Tampa Beaches
Tampa and the west coast of Florida have some of the nation's top-rated beaches. Clearwater, St. Pete Beach, Sarasota, Siesta Key and Sanibel are just to name a few! The beaches have sugar like white sand and calm waters (for the most part)!
Why You Should Go:
Pack the family up for a fun in the sun beach day! All of the beaches mentioned above are family friendly! All of the surrounding areas to these beaches feature historic buildings, many restaurants, mini golf and other activities. Even if you're not spending the night these beaches are only about 1-2 hours' drive away from Tampa and make for a great day trip to get away from the city!
#10) Glazer Children's Museum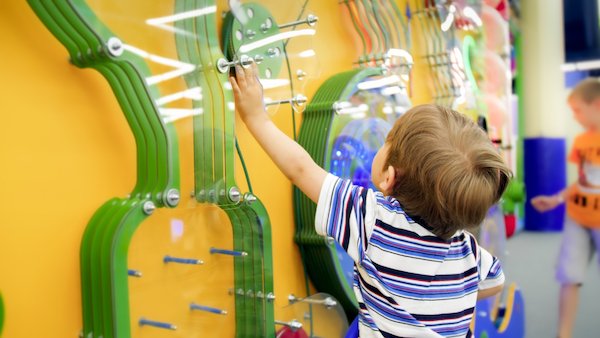 The Glazer Children's Museum is a must stop at attraction when traveling with kids! Located right in the heart of Downtown Tampa. The Glazer Children's Museum has over 15 exhibits that are educational and enjoyable!
Why You Should Go:
The museum is fun and educational for children. Parent's will enjoy watching their kids learn about everything from finance, banking to engineering. The museum is also located right next to several other art attractions.
#11) Tampa Bay History Center
The Tampa Bay History Center is located right in downtown! The history center rickets begin at 10 dollars and range from 10-15 dollars. The history center is a Smithsonian affiliate that is 3 stories high. The museum features over 12,000 years of history. The center is right on the Riverwalk.
Why You Should Go:
The Tampa Bay History Center has fun and educational exhibits for people of all ages. The center has a low entry fee and many exhibits for you to enjoy for several hours! Depending on the day the center has live entertainment and dancing. There are two lounge/restaurants located inside one being waterfront dining. Some galleries in the museum are permanent and some aren't so be sure to check the schedule before vising to see what's available!
#12) Gasparilla
Gasparilla is an annual pirate festival celebrated in Tampa! The festival started back in 1904 and has went on since then! Gasparilla also features other community events. The festival is usually held sometime in January. Gasparilla has several parades leading up to the main one which alcohol is allowed. The week before the main parade there is a Children's Gasparilla Extravaganza. This parade runs the Saturday before. Children are welcome at the main parade as well.
Why You Should Go:
Gasparilla is a huge activities that locals love. Really brings the community together for over 100 years. Gasparilla features 70 different "krewes" like Mardi Gras (people who organize/work on the floats). Gasparilla is unique since no two ships are the same and there is food, fun and local activities during the entire weekend!
#13) Dinosaur World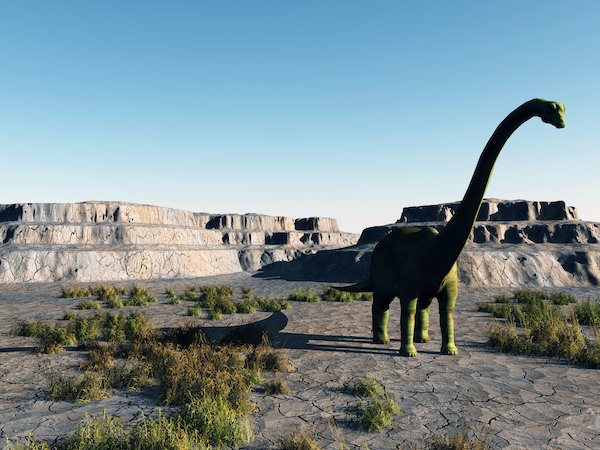 Dinosaur World is conveniently located right between Tampa and Orlando in the small town of Plant City. Dinosaur World is the only attraction dedicated to dinos! There are three different locations : Plant City, FL, Glen Rose, TX and Cave City, KY. Entry begins at around 20 dollars. Dinosaur world opened in 1997 and is open daily.
Why You Should Go:
There isn't too many places in Central Florida where you get to see actual dino bones! Did we mention life size dinosaurs? Dinosaur World is a unique theme park. Kids can go on fossil digs and discover teeth, gems and minerals! Some exhibits even let you keep what you find. There are interactive things for young and old.
#14) TECO Streetcar
A great way to get around the city that's fun and FREE! TECO Streetcar has a hop on hop off service that goes for about 3 miles! The TECO Streetcar service goes from downtown to Ybor City.
Why You Should Go:
There were so many things mentioned on this list that are around the Tampa city area. Why waste time walking it when you can go on an outdoor streetcar for FREE!
#15) The Tampa Theatre
The theatre was built back in 1926 and is a beautiful palace. Visitors will enjoy world class live entertainment under realistic sky and a Mediterranean courtyard. This historic landmark features a variety of live entertainment.
Why You Should Go
There are several plays and shows that come to the Tampa Theatre. Check scheduling to see if it is anything your family will be interested in! The unique environment and plays are sure to delight.
Map of Things to Do in Tampa
Why You Should Go
Tampa is a cosmopolitan city jam packed with entertainment, festivals, and amusement parks for young and old! There is something fun to do for everyone in the family to enjoy! How was your Tampa experience?
What can kids do for free in Tampa?
Florida Botanical Gardens. …
The Tampa Riverwalk. …
Pinellas County Heritage Village. …
Manatee Viewing Center at Tampa Electric's Big Bend Power Station. …
Fort De Soto Park. …
Largo Central Railroad's miniature train. …
Sunset Cinema at Pier 60. …
Yuengling Brewery Tour.
What is there to do in Tampa at night for kids?
The Airosphere
Florida State Fair
Laser Ops Extreme Gaming Arcade – 
PK's PlayZone & Grille.
Sunsets at Pier 60.
Cirque Du Soleil Volta.
Empower Adventures Tampa Bay
Tampa Bay Grand Prix.
Websites:
https://visitclearwaterflorida.com
https://www.visitflorida.com/en-us/cities/st-pete-beach.html
https://www.visitsarasota.com/siesta-key
https://www.visittampabay.com/listings/tampa-bay-history-center/3005/
http://www.tecolinestreetcar.org/#/howtoride
You might also like:
DESTIN FLORIDA ATTRACTIONS YOU'LL LOVE- [10 SPECTACULAR] THINGS TO DO IN DESTIN FLORIDA
15 EXCITING INDOOR ACTIVITIES IN ORLANDO YOU'LL LOVE!