About 20 years ago is when I first fell in love with Utah. My good friend from college moved out for a winter of skiing and I was lucky enough to decide to visit her in Park City. For years we visited Park City, but finally, we ventured off to other parts of Utah and I fell in love once again, this time with Moab. Moab is one of the most visited and most incredible places in Utah! It has a wide range of activities for you and the family to do while you're here. While it is best to spend a couple of days there to see all of what it offers, you can still plan to see a lot in just a day trip if needed. So if you are planning a visit to Moab, here is a list of the top 5 things to do in Moab, Utah!
Top 10 things to do in Moab Utah! Why you need to experience the beauty of Moab!
Arches National Park
Utah is home to some amazing national parks like Zion national park, but in my opinion, Arches National Park is one of the most beautiful National Parks that we have here in the states and it is the most family-friendly. If you only have limited time to spend in Moab, I highly recommend visiting Arches. It has plenty of hiking and is the perfect place to take the family to explore the beautiful outdoors! The best things to do here in Arches are definitely the scenic drive through the park to see the balanced rock, and double arch. The windows viewpoint is a great easy trek with gorgeous views of the park. If you're looking for some hiking check out the Delicate Arch Trail! It is one of the most iconic landmarks here at Arches! It is a 3-mile moderate hike, but every step is worth it when you get to the Arch! The hike isn't too strenuous or difficult so it is perfect for the whole family! If you have the chance, catch a sunset from any point in the park. The sunsets here are unlike any that you've seen before, and are sure to leave you in awe!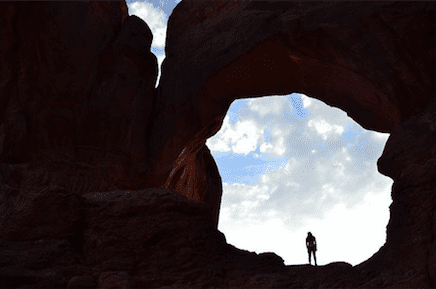 Canyonlands National Park
Canyonlands is another must do while you're staying in Moab! It is just 30 minutes away from town, and offers countless canyons, and buttes formed by the river for your family to explore! If you plan on heading over to Canyonlands make sure you check out some of the iconic attractions like the Island in the Sky, the Mesa Arch, The Needles, and Elephant Hill!
Explore the City
While you're in Moab you have to explore one of the most unique cities in the state! It has a wide variety of scenery, and a fun small town vibe that allows you to truly relax and enjoy your vacation! It has the perfect climate, allowing for visitors to enjoy a stay year round! There is a plethora of unique, and delicious restaurants to try, shops, microbreweries, wineries, and so much more. Be sure to check out one of the museums, live concerts, or the Moab Visitor Center
Biking

Moab is home to the greatest mountain biking in the states. It offers a large variety of trails for bikers of all experience levels! They have some amazing trails for beginners (that would be me) that are just looking to get out there and go on a scenic ride through beautiful canyons, and they even have rigorous challenging trails for the more seasoned bikers. For those who are feeling a bit adventurous, I recommend trying out their world-famous Slickrock Bike Trail! My friends who love mountain biking said it was one of the best trails they have ever ridden. The Bar-M loop trail is perfect for the family to enjoy a nice and easy ride, with stunning views of Arches National Park!
River Activities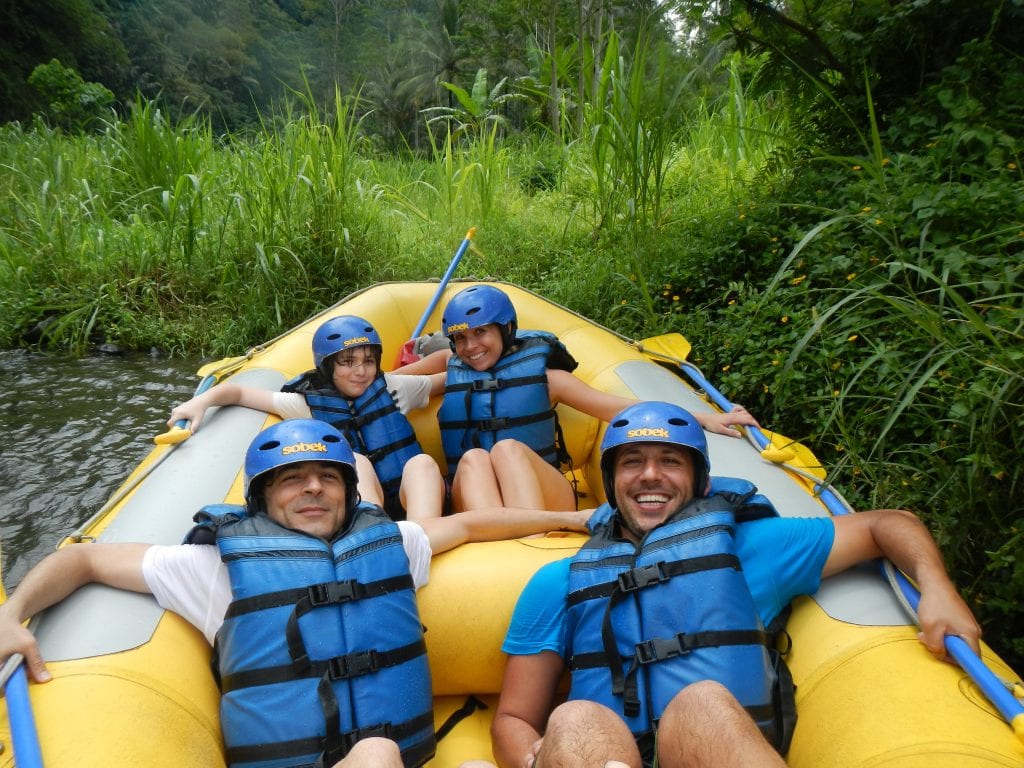 If there is one activity I love more than anything is white water rafting. Although I was not lucky enough to go rafting in Moab (pic above is from Bali), Moab has some incredible white water rafting for the entire family. Moab is right next to the Colorado River, and has an abundance of mild to wild activities for you to choose from! Take a rafting trip with the family, and enjoy scenic views or camp down by the river for the night! If you get the chance, check out one of the guided river tours, or sunset rides. The sunsets on the river are absolutely amazing.
In addition to these great activities, don't forget to check out Moab's museums, wineries, and so much more. If you are staying the night there are some cute little hotels with pretty reasonlable prices. Check current Prices Here
Map of Things to Do in Moab
Frequently Asked Questions about Things to Do in Moab
What is there to do in Moab?
Colorado River
Moab Museum of Film and Western Heritage
Dead Horse Point State Park
Moab Giants Dinosaur Park
Hell's Revenge 4X4 Trail
Slickrock Trail
Castle Creek Winery
Corona Arch
What can you do for free in Moab?
Visit Ken's Lake Recreation Area
Movie Museum & Self guide Movie Location tour
Take a Drive around National Parks
Check out the Matheson Wetlands Preserve
Find the dinosaur tracks
Toast the Wineries
Attend the Moab Information Center Lecture Series
Enjoy the Moab Art Walk
What is the best time to visit Moab?
The best times to visit Moab would be in Early Spring (April-May) because the weather is not too hot or cold and there are not as many people, so less crowds for you!
Have you been to Moab? What are some of your favorite activities?
You Might Also Enjoy:
Dog Sledding, Colorado- A Once in a Lifetime Experience!
25 Kid Friendly Things to do in Colorado Springs [ 12 of them are FREE! ]
Pin for Later – Top 10 things to do in Moab Utah! Why you need to experience the beauty of Moab!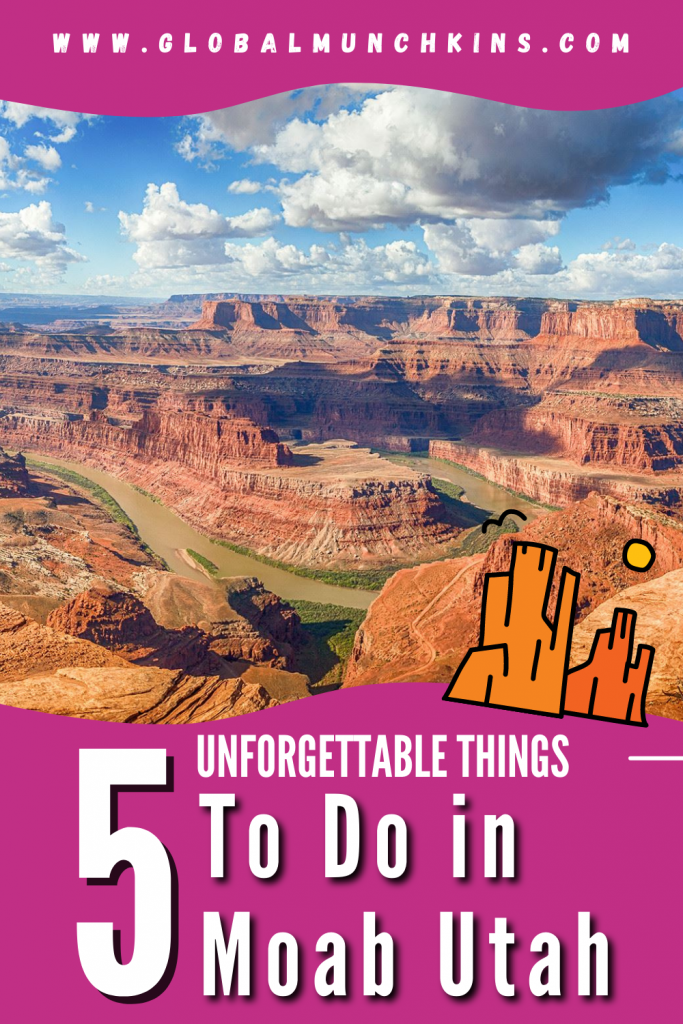 Latest posts by Mama Munchkin
(see all)