Disneyland is the happiest and most magical place on Earth! It is definitely one of the most visited theme parks in California, attracting millions of people each year. I am going to be perfectly honest, discount Disneyland tickets are few and far between as Disney has been reducing the number of ways to get discount tickets over the years. However, there are several ways to make a trip to Disneyland possible without breaking the bank! Here is how to buy Discount Disneyland Tickets! (Also, check out my 50 Best Disneyland Tips to help you save time and money)
1. ARES Travel
ARES Travel is my personal favorite place to get discount Disneyland Tickets, they usually have the biggest discounts of all the sites to score discount Disneyland tickets. They can save you on multi-day Disneyland Tickets (up to $30 per ticket).
The tickets get emailed to you and you can simply print the tickets and take them straight to the gate or even scan your phone. The other thing I love is they have some amazing ticket packages with other theme parks like Knott's Berry Farm or in combination with hotels. Check current prices here!
2. Undercover Tourist
I have also used Undercover Tourist for years for discount Disney World Tickets, and just recently they have added Disneyland tickets to their rapidly growing offer of tickets. You can save up to $31 on tickets. Check current prices here!
3. Tink's Magical Vacations
Tink's Magical Vacations is our favorite travel agent for Disney Vacations. I used to think Travel Agent cost extra, but in actuality, their services are FREE and usually, you save money. The best part is the staff is super knowledgable to guide you with all your Disney Planning needs, these people are serious experts. So, whether you just need Park Tickets or want a full vacation package Tink's Magical Vacations is a great choice. Check them out here!
4. Getaway Today – Great Multi Day Ticket Options
Getaway Today offers a wide variety of discounted tickets and is a very reliable source to find the best deal. They have been around for years and are a trusted source for Discount Disneyland Tickets. Check Prices here!
5. AAA
AAA offers its members discount options for 2 and 3-day park tickets for their members. They have 3 different pricing options for their discounted tickets: Southern California Residents, Single park per day tickets, and Park Hopper tickets. It is a small discount as you can save anywhere between $5-$9, but any type of discount helps! In order to purchase these tickets you must visit your local AAA branch. To find out more information on the prices visit AAA website.
6. Military Disneyland Tickets
Disneyland offers active and retired U.S. military personnel discounted admission for 3-day and 4-day park hopper tickets. With valid military ID you can get the 3-Day ticket for only $168 and the 4-day ticket for $188. For more information visit Disneyland's website: https://disneyland.disney.go.com/offers-discounts/military-3-day-tickets/ or visit your local U.S. miliary base office.
7. Group Discounts on Disneyland Resort Tickets
Disneyland parks offers a group discounted rate for groups of 15 or more from a qualified non-profit organization that are planning on visiting Disneyland or California Adventure! They also provide discounted tickets for Disney youth groups perfect for field trips, and they can even accommodate large or small business groups, conventions or events. For more information visit their website → https://disneyland.disney.go.com/faq/parks/group-discounts/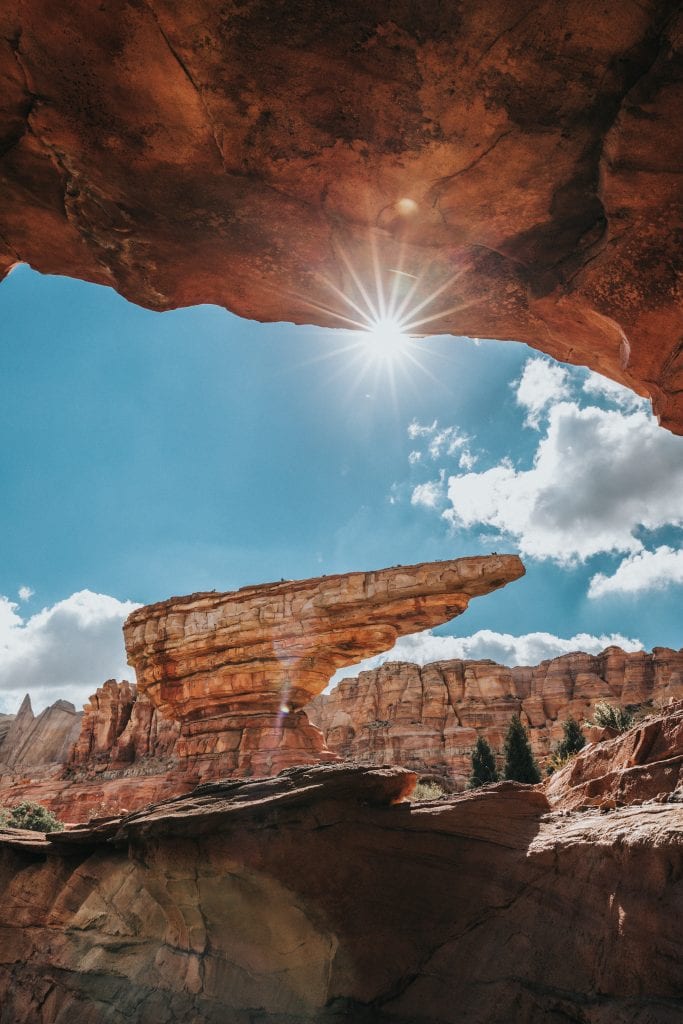 8. Annual Passports
Disneyland's Annual Passes are a good investment and way to save money if you're planning on visiting Disneyland and California Adventures multiple times during the year. The prices start at $369 and go up to $1,149, depending on the type of pass that you get(as the amount of blackout days go down, the price increases). The nice thing about the passports is that you don't have to pay the entire price up front! You can make monthly payments, that are as low as $18.50, on the passes after a downpayment of $147!
9. Southern California Resident Disneyland Ticket
This is the most feasible option for people that live in the Southern California area (zipcodes 90000-93599). Disneyland sometimes will offer this discount to its guests during certain times of the year. They have it running from January – May. It is valid most days between January – May, and has some blockout days that you'll want to double-check before purchasing this ticket. SoCal residents can purchase 2-Day or 3-Day park hopper passes at a greatly discounted rate! For more information visit: https://disneyland.disney.go.com/offers-discounts/southern-california-tickets/details/
10. Across the Border Offer –
Canadian Resident Discount
Canadian residents – Oh Canada eh! Canadian residents save up to 25% on 3-Day or longer tickets when purchased in advance online, however, these offers do change so keep checking for details.
Other ways to save money at Disneyland & California Adventure
Free Water
Throughout Disneyland and California Adventure you will see bottled water selling at a lovely $3 a pop. Well, there is a much colder option that is free. If you go into any Disney Counter Service restaurant you can get ice water for FREE! Simply ask or grab a cup and fill it with some delicious H20.
Bring in Food
Disneyland is one of the few theme parks that does not care if you bring in food to the park, you just can't bring in alcohol or a full on cooler. So grab some sandwiches, lunchables or whatever you feed your team and have a meal inside the happiest place on earth and you will truly be happy because you didn't pay $9 for a slice of pizza
Order a whole pizza
Yes, I did just say pizza is about $9 a slice, but if you order a whole pizza you can easily feed 4-5 people for less than $30. A whole pizza is available at Pizza Port located in Disneyland near Space Mountain
FREE Bread & Chocolate
One of my kids' favorite things to do in California Adventure is to stop by Ghiradelli Chocolate & Boudin Sourdough Bread for some free bread and chocolate just for stopping by.

Book Friendly Neighbor Hotels
Don't get me wrong, I love Disney resorts, but the ones in California do not compare to the amazingly themed resorts of Florida and they are very pricey. In addition, there are tons of hotels within walking distance to Disneyland. My personal favorite is the Courtyard Marriott located just across the street. Check Prices Here!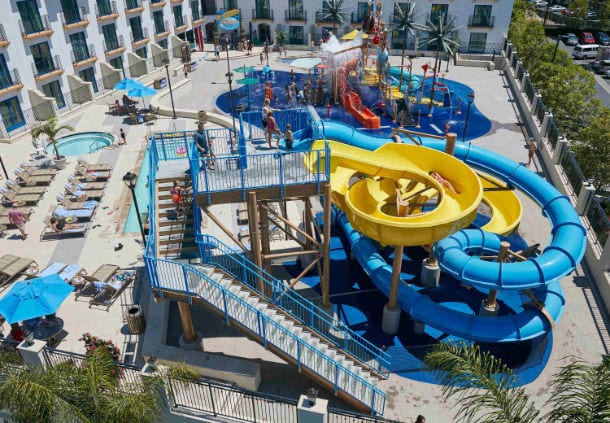 No matter what, the key is to enjoy your time at Disneyland so take your time when you are in the parks and enjoy all the sights sounds and experiences.
Insider Tips:
Disneyland California is home to two different parks: Disneyland Park and Disney's California Adventure. Both parks are jam-packed with fun rides, attractions, food, and shops making a day trip very busy, and making it almost a necessity to make it a multiday trip – especially for those who don't live very close to the park!
An important thing to note is to only purchase your tickets through a Disneyland authorized ticket seller. That way you avoid scams, and money loss! Also, always make sure to read the terms and conditions, as well as the fine print anytime that you purchase tickets. It's tedious but provides important information such as block out dates, expiration dates, etc.
Disneyland offers plenty of different parking options for their visitors. These include their theme park parking, Downtown Disney District parking areas, and hotel parking. Right now if you do the general theme park parking the rates start at $25 per car/motorcycle and increase based on the size/type of vehicle if you want preferred parking or valet parking.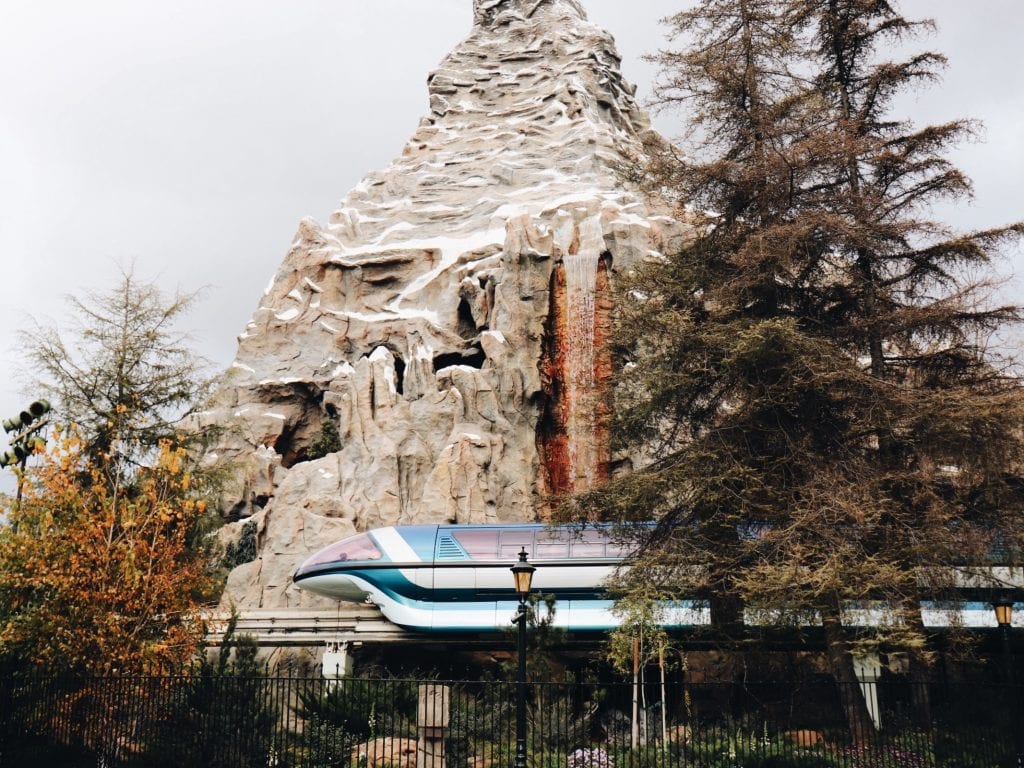 Park Hours:
For the most part, the park hours vary, and it is a good idea to check the hours before you plan your trip! Generally, the Disneyland Park is typically open from 9:00 AM to 11:00 PM, and California Adventures is open from 9:00 AM to 8:00 PM.
Disneyland offers a variety of different types of tickets. The best way to get a discount is on multiday tickets, as they rarely, if ever, have discounted single day tickets.
Other Articles you might enjoy:
Disneyland Birthdays- 10 Tips to Make the Day EXTRA Special
10 Ways to Beat the Heat + Outsmart the Disneyland Crowd
Disneyland Stroller Rental – Is it Worth it?
Disney Fastpass Secrets – How to use Disney MaxPass like a Pro
Discount Ticket Articles
How to buy Discounted Knott's Berry Farm Tickets [11 easy ways]
How to Buy Universal Studios Hollywood Discount Tickets; 8 Easy Ways!
How to Purchase Legoland Discount Tickets [11 Ways to Save]
Pin for Later – How to buy Discount Disneyland Tickets
Latest posts by Mama Munchkin
(see all)