Located in the beautiful city of Carlsbad, California (where I hope to live one day), is the home of Legoland California. Legoland has entertained my kiddos for years and is one of the best things to do with kids in the San Diego area. From their Brick or Treat to their expanded water park, to their amazing hotels we always have a blast. However with me having 6 kids theme parks can get pricey, thus we have learned a few ins and out to purchase Legoland discount tickets. Here are some tips to get discounted tickets for your visit to Legoland.
1. ARES Travel – Our favorite way to score Legoland Discount Tickets
If you have read some of my other blog posts, ARES Travel is one of my favorite places to get discounted tickets for theme parks. They offer the best prices and have incredible package deals with hotels and other theme parks. Check Current Prices Here!
Undercover Tourist is my personal favorite site to purchase Legoland discounted tickets. Currently, their prices are about $86.00 for a one park ticket vs. Legoland's $101 and $99.00 per ticket for the Park Hopper + get a 2nd DAY FREE! – You can check their prices here: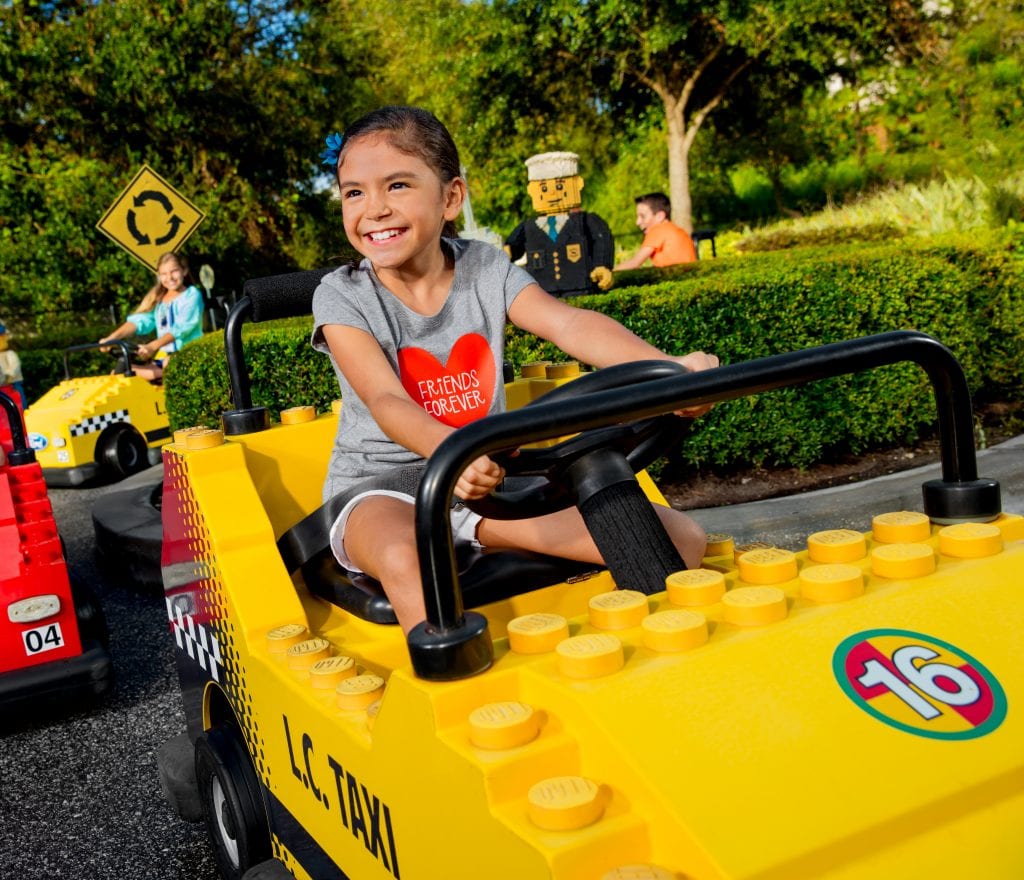 3. Smart Card – Best 1 Day Ticket Discount*
Right now, the best discounted Legoland tickets for if you want to go anytime of the year without worrying about any dates or restrictions is through a company called Smart Card. Simply visit
shopsmartcard.com
and click on the link to place your order.
Here are their most recent prices for Legoland Tickets and the best prices I have seen. We have used them for years for our discounted tickets.
Legoland California Resort Hopper Ticket
BEST VALUE! Save up to $36 + 2nd Day FREE through 2018! (Starting at $83.00)
Enjoy all of the fun LEGOLAND California Resort has to offer, including admission to LEGOLAND California, SEA LIFE Aquarium and LEGOLAND Water Park, plus a 2nd Day FREE to all 3 attractions!
Legoland (single park ticket)
Save up to $17 + 2nd Day FREE within 90 days! (Starting at $77.00)
Ticket includes admission to LEGOLAND California Park, plus 2nd Day FREE within 90 days!
4. The Go San Diego card
The Go San Diego card is a great option if you are planning on doing a few things in San Diego. Using the Go San Diego card, you can receive close to a 40% discount on Legoland, California.
Simply buy your pass online, download it in your mobile or print it, and present it at the ticket counter to get in for free. This is one of the most popular options when it comes discounted passes. You can purchase discounted Go San Diego Cards here.
5. Costco
Costco sells discounted Legoland tickets now and again. Offers vary from time to time and you can see the current offers by simply visiting the Costco website and searching for Legoland or check your nearest Costco, especially ones near Legoland as they are more likely to have Legoland Tickets.
6. Visit in October – Kids are Free!
For the last few years, Legoland has participated in San Diego's big Kid are FREE promotion for the month of October. Each child under the age of 11 receives a free ticket with an adult purchase (ticket must be purchased at the gate). You Can get the Kids Free Tickets Here! In October Legoland has their Brick or Treat Event which is so much fun for the kids.
You Might Also Enjoy: 40 Things to do with Kids in San Diego (20 are FREE!)
7. California Teachers Can Get in Free (Certain Dates)
Throughout the year California teachers can enter the park for FREE! That is right FREE! There are a few steps you have to take and it is only available on certain dates.
Advanced Reservations are Required so register via the site.
FREE Admission for California classroom teachers.
Valid for K – 12 California classroom teachers.
Includes full day LEGOLAND Park admission.
Family and Friends are $50. Upgrade to include SEA LIFE Aquarium for $5 more.
Pick up tickets at Guest Service window on the day of your visit.
Verification of classroom teacher status required. Bring valid teacher ID, check stub, or other verification. Classroom teachers only.
8. PTA Members Save 50% OFF!
If you are a member of a PTA you can save 50% OFF Tickets. You need to make advanced reservations of at least 1 day and purchase a minimum of 6 tickets. Click here for Details
9. The Annual pass
If you really enjoy Legoland and are planning to visit more than once a year it would be a good idea to purchase an annual pass. An annual pass can give you unlimited access all year round plus discounts and some of the passes offer a free hotel stay.
Passes start at $159 but for just $199 currently, that pass includes one free hotel stay. You can compare all three Legoland Annual Passes Here!
You can purchase the annual pass either at the counter next to Legoland or online from their website. If you are purchasing your annual pass online, make sure to print out the confirmation email you receive and present it at a Legoland ticket window
10. Discounts for military personnel, tour operators, and travel agents
If you are an airport employee, presenting your airport employee ID can get you a 20% discount on up to six tickets to Legoland.
In addition, tour operators and travel agents can present their photo IDs at the ticket window of Legoland, California to receive a 20% discount on six tickets or a 50% discount on two tickets.
US Military personnel can receive a 10% discount off a ticket by presenting the military ID at the ticket counter.
11. Book Early & Save at Legoland.com (small discount)
Simply book your Legoland tickets in advance and save your money. Booking seven days in advance can get you a discount of up to 15 dollars depending on the day.
Use Legoland's website to find out the cheapest time to visit the park and book your tickets accordingly. The days are split into three with green days being priced the cheapest green being cheapest, yellow moderate and blue days are peak prices.
12. Add an Extra day for only $25.00
For only $25 more you can add on an extra day to your Legoland adventure. And if you are staying an extra day you have to try out Legoland's hotel. It is incredible.
Frequently Asked Questions about Legoland
Can Legoland be done in one day?
One day is just the right amount of time at Legoland, but if you want to split it up you can add that extra day for $25
How do I prepare for a Legoland day?
Buy tickets in advance
Get the app
Be prepared for smaller rides
Invest in Reserve 'n' Ride to avoid long waits
Show up early
Be prepared to buy food and drink in the park
Pack a change of clothes
In the warmer months, play at the water park
What is the best age to take kids to Legoland?
Between the ages of 6-9 years old because most would fit all the height requirements for the rides.
Looking for more discounted tickets?
Check out: How to buy Discounted Knott's Berry Farm Tickets [11 easy ways]
How to Buy Discount Disneyland Tickets – 7 Easy Ways
How to Buy Universal Studios Hollywood Discount Tickets; 8 Easy Ways!
Disneyland and Legoland for Halloween. Are they worth the Money??
Headed to Florida to visit Legoland? Check out 365 Atlanta Traveler's post on choosing the right Legoland hotel.
Pin for Later: How to Purchase Legoland Discount Tickets [11 Ways to Save]