As a mom of six with kids ranging from 1 year to 20, visiting Disney World can be both exciting and overwhelming. One of the features at Disney World that caught my attention is the Lightning Lane.
At first, I was hesitant about using Lightning Lane as it requires an additional cost on top of the park tickets, but after weighing the pros and cons, I decided to give it a try. With the fast-paced nature of Disney World and the variety of ages among my kids, I wanted to make the most of our time and avoid long waits in lines.
Here is a guide to the lightning lanes at Disney World, designed to save time and let you enjoy more of the park in a day!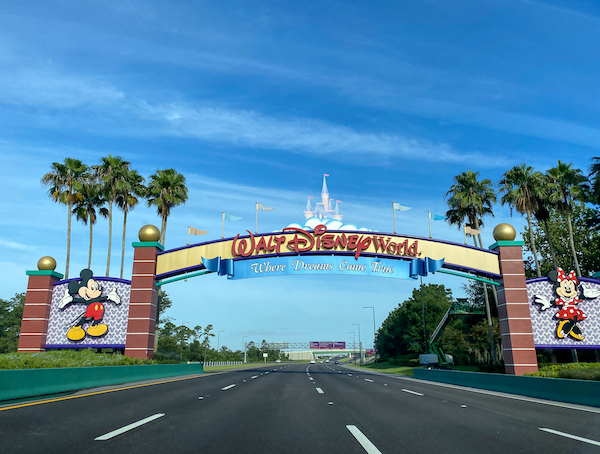 ---
What is Disney Lightning Lane?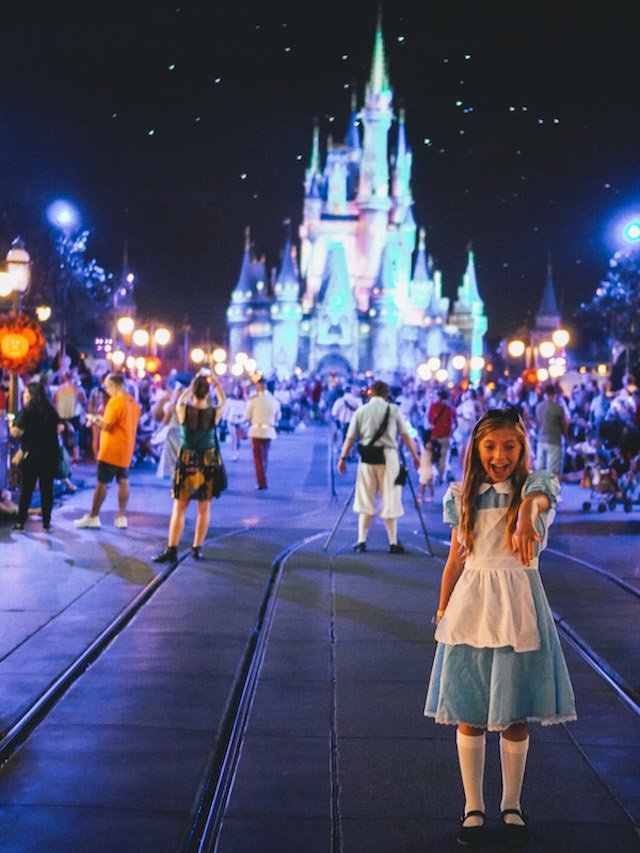 Lightning Lanes at Disney World are what took over FastPass and FastPass+. The pass covers certain attractions and grants holders priority at these venues.  
The Lightning Lane works by allowing guests to schedule ride times for select attractions in advance. As soon as we entered the park, we selected our first ride and received a designated return time. This allowed us to plan out our day and avoid the stress of waiting in long lines. We could still enjoy other rides and attractions while we waited for our return time.
Purchasing one for your trip will let you skip the standby queue so you or the kids can quickly get in front of the line instead of waiting for your turn to ride.
---
Difference Between Lightning Lane And Fast Pass
In essence, Lightning Lanes are FastPasses with a fee. FastPass used to be free for everyone visiting Disney World. You could also use a FastPass several times for the same ride.
Lightning Lane is included in the cost of Genie + ($15 per day) plus have some rides that are an additional cost. About $7 to $17 per ride. You can only use it to get ahead once per ride.
So if you want to try an attraction several times, you will need to wait your turn for the repeats.
---
Genie Plus Lightning Lanes And Individual Lightning Lanes
As we now know about the power of Lightning Lane, it's time to look at it in detail. You can choose from two types of Lightning Lanes: Genie Plus Lightning Lanes and Individual Lightning Lanes.
Disney Genie
Disney Genie is a feature in the My Disney Experience App. The free version allows people to decide on their daily itineraries and access recommendations.
For a payment per day for each person, you get upgraded to a Genie Plus that includes the Genie Plus Lightning Lanes. Note that prices vary per day, per park.
Park guests can now access several premiums, including select lightning lane access and audio tales for a fee. Prices vary per day, per park.  
The Lightning Plus included on the Genie Plus will allow you access to booking benefits for 45 different Disney attractions.
Individual Lightning Lanes
On the other hand, you can purchase individual lightning lanes without access to Genie Plus. It is another service sold separately through the Disney App.
The Individual Lightning Lane includes shortcuts to the most popular rides like Remy's Ratatouille or Space Mountain that are unavailable with the Genie Plus Lightning Lane.
Seven Dwarfs Mine Train Ride & Space Mountain (until Tron Ride appears)
Guardians of the Galaxy Cosmic Rewind & Remy's Ratatouille Adventure
Star Wars Rise of the Resistance & Slinky Dog Dash
Flight of Passage & Kilimanjaro Safari
---
What Are The Rules For Lightning Lane?
These rules will apply to both Individual and Genie Plus Lightning Lanes:
Purchase both Park Ticket and Reservation before booking Lightning Lanes
The app allows you to purchase Lightning Lanes for Disney World, but you must purchase a park ticket and reservation first.
Since you need park tickets to enter the premises, this is a reasonable rule.
Lightning Lane only works for rides and attractions once a day
You cannot ride an attraction several times with a Lightning Pass. You can only use a Lightning Lane pass for one ride or attraction once daily.
Riding an attraction several times will call for you to stand in queue for the second and other succeeding times.
One way to take Lightning Lane benefits numerous times for a particular ride is booking a VIP Tour if you have the budget.
Lightning Lane will be available the whole day
Although you should ideally book Lightning Lane as early as possible to ensure you can experience some of the most famous attractions, it is unnecessary. You can book Lightning Lane anytime on your trip via the Disney App.
Overlapping Lightning Lanes
Making overlapping reservations was not possible with FastPass. But with Lightning Lane, you can make overlapping reservations, regardless of your itinerary for the day, dinner reservations, etc.
Lightning Lane grace period
Lightning Lanes come with time specifications, but arriving earlier will afford you some leeway. If you come earlier than the specified time, they allow you a grace period of five minutes so you can use the time to enjoy a ride or attraction.
Important: Missing the return window puts you at risk of losing access to the Lightning Lane slot
You risk losing the benefit if you arrive late for your specified Lightning Lane slot. However, you can avoid this if you anticipate being late for your time slot. Simply cancel beforehand on the app before your slot expires.
Once you cancel, the system permits you to book a Lightning Lane benefit for the attraction once again.
---
Rules Specific To The Genie Plus Lightning Lane
Lightning Lane booking
One main difference between the older FastPass system and the Genie Plus Lightning Lane is the number of rides you can book simultaneously.
On the FastPass system, you could book several rides at the same time.
Genie Plus Lightning Lane will require you to first badge to the ride or attraction before allowing you to book another one.
Booking for Lightning Lane at 7 in the morning
With the Disney Genie Plus, you can book Genie Plus Lightning Lanes at 7 a.m. on the day of your visit. This holds good whether you are staying on Disney property or outside.
---
Rules for Individual Lightning Lane
Individual Lightning Lane booking
You can only schedule two Individual Lightning Lanes in a single day, regardless of the number of parks you intend to visit.
Let's say you are looking to park hop from Magic Kingdom to Hollywood Studios to EPCOT in a single day. If you book two Individual Lightning Lanes for two rides at EPCOT, you won't be able to book one for Magic Kingdom.
A leeway to this is booking Individual Lightning Lanes for different parks.
Pricing for Individual Lightning Lane
Unlike Genie Plus Lightning Lane, which will cost anyone $15, Individual Lightning Lane prices will vary depending on the attraction and season. Usually, they will average at $7 to $15 per attraction for a single person, but prices can change with little notice.
Leeway for Disney Resort Guests
If you stay at a Disney resort or any Disney property, you will have a chance to book Lightning Lane earlier than the regular park visitors, who will only get to access it during park opening hours. This is in contrast to the Genie Plus Lightning Lane, which is available for everyone, anytime.
---
How To Book Lightning Lane
Genie Plus Lightning Lane
You can get Genie Plus Lightning Lanes directly from the app for a premium price of $15. Getting the app will tell you all about Lightning Lane's benefits and other features to make your vacation more organized and enjoyable.
Protip: Once you have upgraded and paid for the Genie Plus Lightning Lane, don't forget to screenshot everything in case of loss!
Individual Lightning Lanes
Purchasing Individual Lightning Lane per ride will give you more flexibility than the Genie Plus Lightning Lane perks. You can easily select the time you want to book, even with the other rides and attractions not included in the Genie Plus bundle.
---
How To Maximize Lightning Lane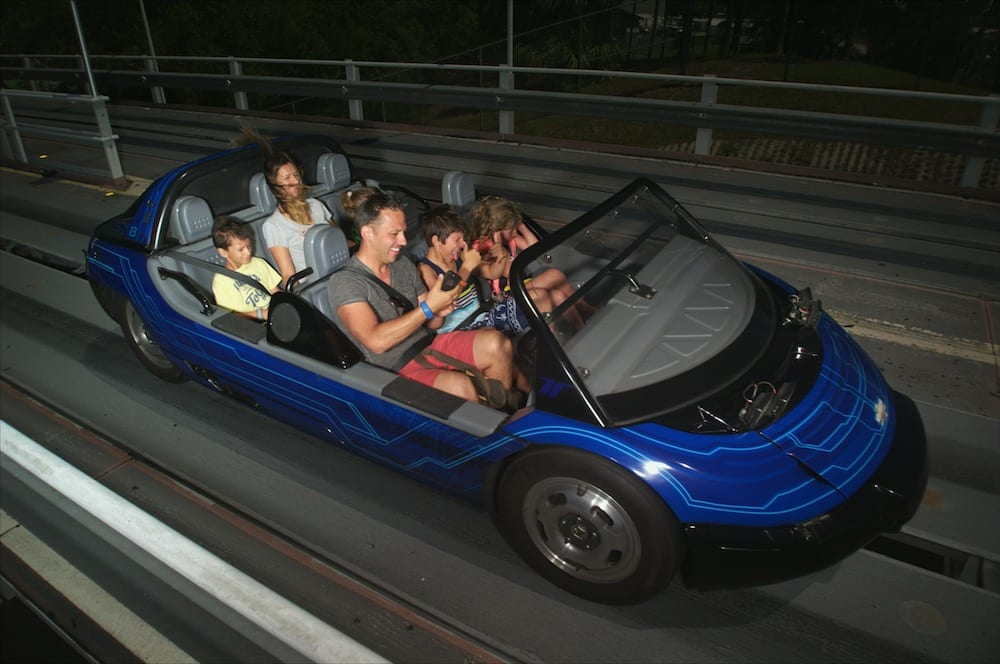 Strategy For Long Lines
Here's an effective strategy if you want to reduce the wait time in the queues, especially for more in-demand rides like Test Track or Slinky Dog Dash.
Spend your mornings waiting in line for less popular rides, and save the afternoon or later time in the day to book Lightning Lane for more famous rides. You can book on your phone every 120 minutes.
Strategize For As Many As Possible
If you want to enjoy every possible attraction and ride in the park, the "as many as possible" strategy is for you. This strategy will have you booking on your phone a lot.
Snag the earliest slot possible for a particular ride, and then book another immediately after. This will minimize the wait time, especially during the peak seasons.
---
Tips for Lightning Lanes at Disney World
Disney World's new Lightning Lane system is designed to help guests skip the line and make the most of their visit to the theme park.
Here are some tips to help you make the most of your Lightning Lane experience at Disney World in Florida:
Choose you attractions wisely
Not all rides or attractions offer Lightning Lane access, so it's important to prioritize the ones you want to ride the most. Make a list of your must-do attractions and plan accordingly.
Make reservations in advance
Lightning Lane reservations can be made up to two months in advance of your visit, so make sure to book your preferred attractions as soon as possible to ensure availability.
Arrive early
Arrive at the park before it opens so you can be one of the first to secure Lightning Lane reservations for popular rides. This will help you avoid long wait times and make the most of your time in the park.
Use the Genie+ app
The Genie+ app is a must-have for Lightning Lane access. It allows you to make reservations, view wait times, and get real-time updates on ride availability. Make sure to download the app before your visit.
Plan your day around your reservations
Once you have your Lightning Lane reservations, plan your day around them to ensure you have enough time to enjoy all the attractions you want to experience.
Don't forget about standby lines
While Lightning Lane access is a great way to avoid long wait times, some attractions may have shorter standby lines. Keep an eye on wait times and be flexible with your plans.
Be aware of the time restrictions
Lightning Lane access has specific time slots, so make sure to arrive at the attraction during your designated time. If you miss your reservation window, you may have to wait in the standby line.
---
Final Thoughts: Is It worth it?
Determining if adding the help of Lightning Lanes to your trip is beneficial or not will be subjective. It may not be worth it because the cost will add up, especially for Individual Lightning Lanes because of their high price.
Although, it can be worth it if you want to get the most out of your Disney World trip and see and experience as much the park can offer as possible.
However, standby lines are available for people looking to experience the park over a few days. You can easily repeat a ride as often as you like; just fall in line and wait for your turn.
In the end, a cohesive and detailed plan is all you will need to experience the magic of Disney.
---
If you enjoyed this article on Lightning Lanes at Disney World, you might also like:
DISNEYLAND LIGHTNING LANES WITH GENIE + … WILL YOU LOVE IT?
ULTIMATE DISNEY WORLD PACKING LIST [+ 12 UNIQUE ITEMS YOU MUST PACK]
75 AMAZING DISNEY WORLD TIPS [+ TOP 10] TO SAVE TIME & MONEY!
DISNEY WORLD CROWD CALENDAR 2022 – [+ FREE PRINTABLE]
---
Pin for later: Lightning Lanes at Disney World: Everything You Need To Know!