My oldest is off to college so I thought it would be a good time to share our college dorm checklist with you. I did a ton of research online, spoke with college students, and polled my Instagram audience to create the Ultimate College Dorm Checklist so that we can send our kids off to their university with everything they need to be successful. After moving him in and a week of him being in the dorm, here are all the things that worked. Let me tell you, a college dorm checklist is far more extensive then a back to school one.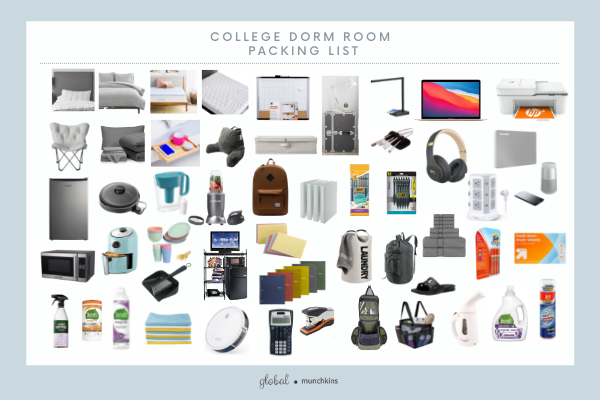 College Dorm Room Bedding Essentials
Fun Decor & Organization For Their Room
Cooking & Kitchen Items for your College Dorm Checklist
Shelving– this adjustable shelving rack is just the right size for all your kitchen gear.

Microwave– many students split the microwave and fridge purchases. Plus, some universities have them for rent.

Mini Refrigerator– many students split the microwave and fridge purchases. Plus, some universities have them for rent.

Brita Water Pitcher– some campuses also have water dispensers available for rent.

Blender– it doesn't get much easier than to make a healthy smoothie to take for a meal on the go.

Electric Indoor Grill– current students recommended this one.

Dish Set– this one microwaves well.

Compact Air Fryer– this one makes some yummy meals and super easy to use.

Utensils– this set comes with a holder too.

Oven Mitt– i was told silicone mitts are easier bc they can be rinsed off in the sink when they get dirty.

Kitchen Towels– these are very affordable for a 3 pack, and work really well.

Ice Cube Tray & Ice Bin– this one with a lid is for the mini fridge. This bin is great to have too.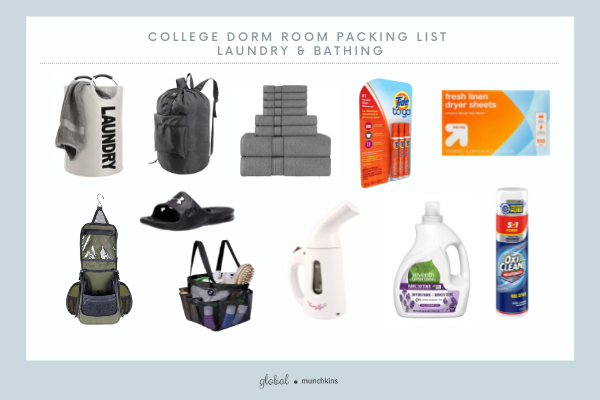 Cleaning
Laundry/Bathing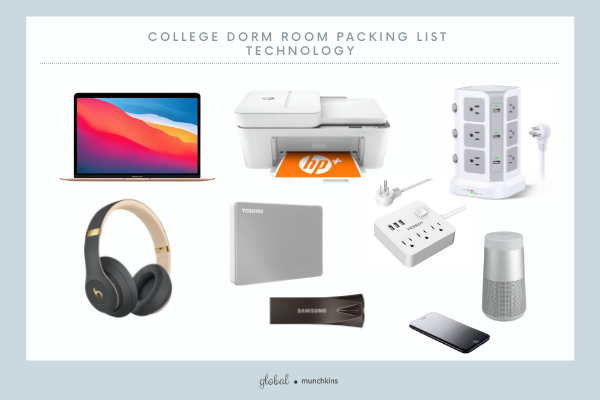 Technology
Health & Safety
School Supplies
Backpack– this Herschel backpack is great quality and has a laptop compartment to keep it protected
Index cards– Up & Up at Target has all the good budget friendly paper goods and supplies.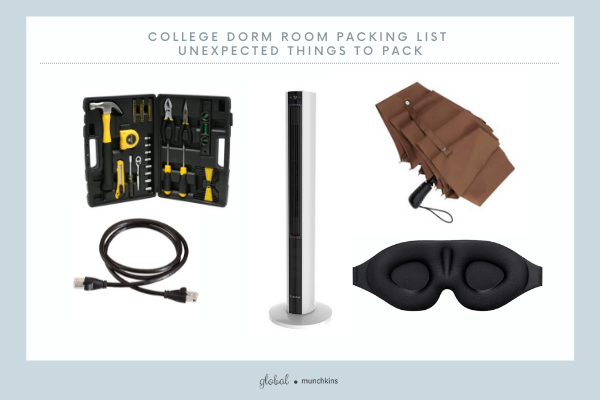 Unexpected Things To Bring To College
Good Things To Know
Target and Bed Bath & Beyond offer pick up near campus. This service allows you to shop your items online, or in-store at Bed Bath & Beyond, and pick it up at a store location near campus which really helps if you are flying in or don't have much room in your car to pack.
Check with your campus' housing department. Some allow amazon deliveries once you are assigned a room.