I can't believe I am saying this but I am now on my third boy hitting THIRTEEN! 13 with my boys is a mix of upheaval and calm, independence and doubt, funny times and eye rolls, and a host of other things. They love to be wild at times and other times they are in their room playing video games for hours. Here are our Top 25 Gift Ideas for 13 year old boys. It's a mixture of classic items plus some unique items and experiences that my boys absolutely loved! [Check out my friend's "Someday I'll Learn's" gift guide on best gifts for families who have it all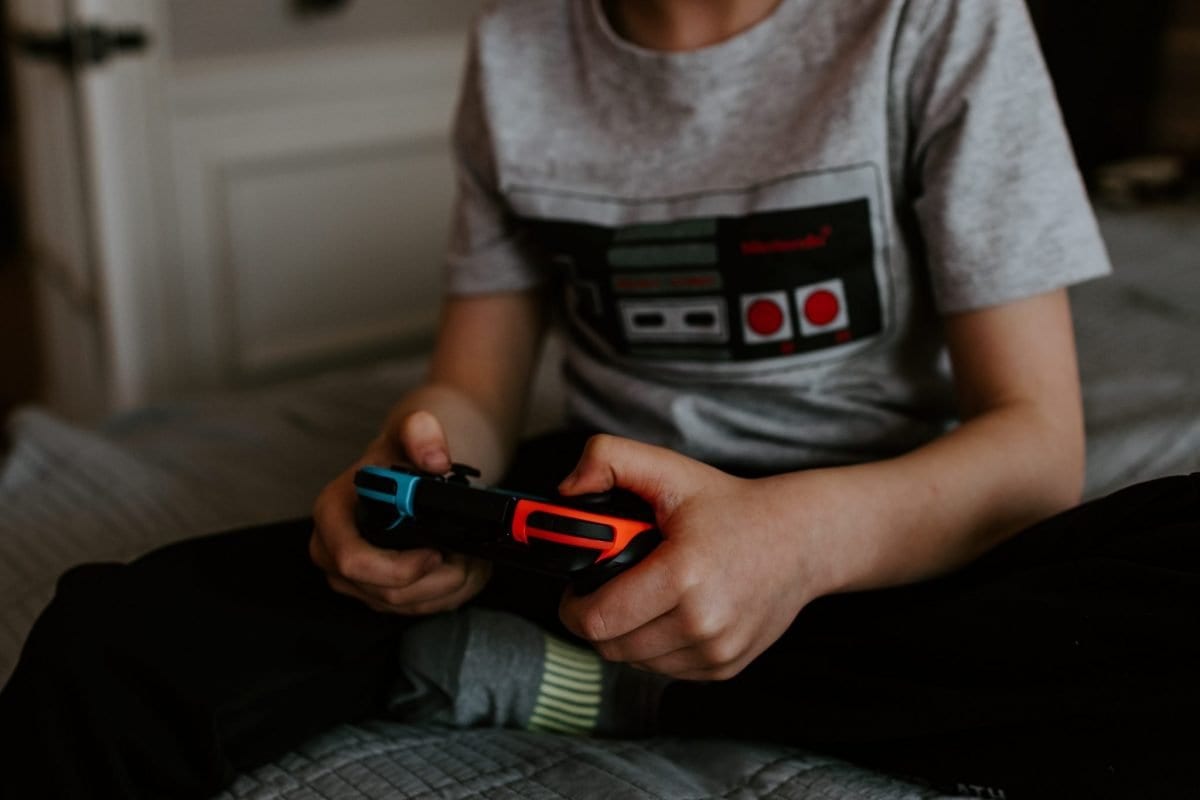 Gadget & Technology Gifts for 13 Year Old Boys
For some teens, these ideas are exciting first time gifts, and for others these may be awesome upgrades to the latest and greatest! While we all have a love-hate relationship with technology at times, there is no doubt that it tops the list for many teens.
Gaming Headsets
Video games have gone way beyond just playing, they are now a way for your kids to interact with their friends and socialize. A good pair of headsets will not only make your teen happy but it will also make mom happy as it lowers the sound volume in the household.
Hallelujah, this is truly one of the best gifts for 13 year old boys and a small gift for mom too. Our boys love Turtle Beach Headsets. You can check them out here and you can calso heck out my teen's full review on his headset here!
Smart Speaker
If your new teen isn't already using an alarm clock to rise and shine, now is the perfect time to start. With a smart speaker in his room, there will be no more excuses for missing the bus! These devices are truly smart, and ready to play music, share the weather, and follow a slew of other voice requests.
Echo Dot (3rd Gen), Smart Speaker with Alexa, $49.99 on Amazon.
Gaming System
Chances are if a boy is into video games, he most likely has at least one handheld device or a full-on gaming system. If your family is in the market for a new gaming system, or you want to splurge on an upgrade, Nintendo Switch is a nice choice. In addition to being a good quality, nicely designed gaming system, it combines the best of both worlds between traditional video games and interactive, stand and be active, dance and be active games. This is a fun gift that your teen can enjoy with friends and family members!
Nintendo Switch with Controls, $299, check them out here!
Nintendo Switch Lite (handheld version), $200, find one here!
Wireless Earpods
Tomato, To-mah-to, Earbuds, Earpods! While all generations love music, the teen years are a definite time for exploring genres and expanding his taste in bands. A cool pair of the latest earpods will guarantee hours of enjoyment for chilling, traveling, and everyday activities. Pair them with an Itunes gift card to upgrade his play list too.
Apple Airpods with Charging Case, $144, snag a pair here.
Apple Airpods with Wireless Charging Case and Free Engraving, $199, at Target.com.
Hi-tech Sports Watch
Turning 13 is a great occasion for a young guy to take his focus on health, wellness, and fitness to the next level. Whether he wants to seriously track his progress in competitive sports or set some fitness goals, sports watches provide great features for monitoring heart rate, speed, and distance. Many models also include onscreen workouts and access to favorite music, weather, texting, and other cool features.
Fitbit Versa 2, $199 here.
Apple Watch Nike Series 5, starts at $400, at www.nike.com and www.apple.com. OR Buy from Amazon today for $384!
Gifts for 13 Year Old Boys to Win Big and Stay Active
Chances are pretty good that your favorite 13 year old may have developed a love of sports, even if that means he is just constantly in motion at home, kind of like when they were 3 years old ;).He may be a multi-sport athlete with a competitive streak, or he may just love staying active and enjoying time with friends and teammates through organized sports. He may have also discovered the thrill or solitude of a solo sport, including perfecting moves right in the driveway or local skate park. If he loves a good adrenaline rush or he can't get enough of cheering on his favorite team, here are some ideas to help you score big!
Ultimate Basketballs
Shooting hoops is such a fun, social sport that spans all generations. It's a lot of hustle, the thrill of rapid changes on the scoreboard, and a pick-up-and-go game that requires minimal equipment. Just grab a ball, tie on the sneaks, and out the door he goes! Even if a 13 year old seems to collect basketballs like they are going out of style, there is always room for one more…especially when it is customized with his number or lights up for nighttime swish shots. Trust us. Game on!
Wilson Customized Personalized NCAA Black & Gold Basketball Official Size 29.5", $54.99, on Amazon.
Nightball Tangle Glow in the Dark Light Up LED Basketball, $25, check it out here.
Electric Scooter
From the time toddlers can walk, they love to be in motion! Then the preschool years hit and they are ready for their first scooter with three wheels. By the time elementary school rolls around, many boys have had a taste of the wind in their faces as they scoot around their neighborhood on two wheels. No time like the present to upgrade to a motorized scooter! He will have to wait for that first set of car keys, but this could be the next best thing. Without a doubt, it's a splurge, but a useful splurge. No more carpool shifts for you!
FMTMY Electric Scooter, $890, on Amazon.
Trick Scooter
13 is the age of cool moves and tricks, so here is another great scooter option! And while you are at it, package his new trick scooter up with some ramps to practice on his home turf.
Z300 Trick Scooter, $160, at www.fuzionscooter.com.
Ten Eighty Launch Ramp, $43 on Amazon.
Surf Board
If surfing is his passion, a new board is undoubtedly something that he will treasure while catching his next wave. In the days of electronics and being plugged in, this is about as unplugged as he can get. You might even get an invite to come along and catch some rays while he relishes his time in the water. Consult a pro shop or reputable online retailer for style/feature recommendations and size.
Soft-top Surf Board (Beginners), Prices Vary, at www.bicsport.com.
Giantex Foamie Board, $82.99, on Amazon.
Customized Sneaks and Cleats
There is something so special about a pair made just for him! He may outgrow them before he's 14 – yikes! – but customized athletic footwear is a unique way to commemorate this birthday in style. Pick out some awesome running shoes, basketball shoes, or soccer cleats, and have a blast creating a pair. Choose the color scheme, add his player number or lucky number, maybe his initials, and watch him take off.
Customizable Athletic Footwear, Prices Vary, at www.nike.com/nike-by-you.
Spikeball Fun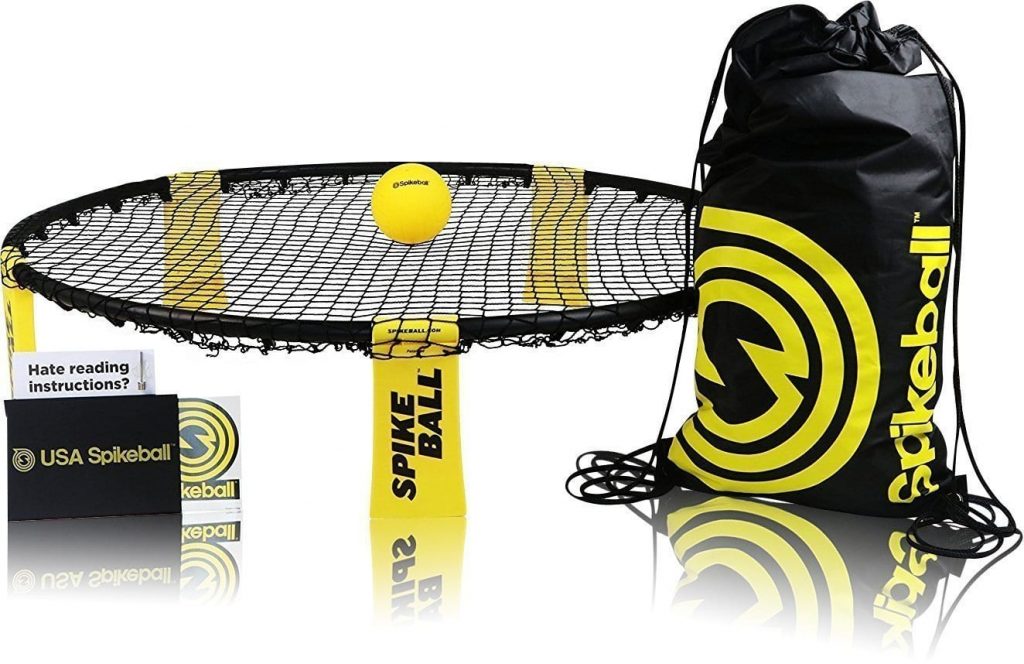 Spikeball is now a staple in our backyard. It is a super fun interactive game that is completely unique. The best part for mom, it takes up barely any space. For a physical, interactive game that can be set up anywhere, basement, lawn, driveway, beach or tailgating lot, consider Spikeball. It's lots of fun, and a great activity for gatherings with family members or his group of teen friends.
The Original Spikeball Kit, $55, check it out.
Sports Gear
It's always fun to cheer for a favorite team, and even better doing so in team apparel. If your favorite 13-year-old has a passion for following his chosen college team or pro team, surprise him with an official-looking, authentic jersey. Many colleges and universities, national leagues and teams have their own pro shops, or you can visit a one-stop shopping site to browse a variety of options.
Authentic Team Jerseys and Player Jerseys, $80-$150, at NFL Shop.
There are also plenty of options on amazon.com
The Gift of a Bedroom Overhaul for Your 13 Year Old Boy
Time flies and his bedroom décor may be a bit behind at this point. If you haven't refreshed his room in a while, and he seems to be spending more and more time in there, turning 13 is the perfect occasion to go from little boy bedroom to teen territory.
Wall Decals
If proudly wearing his favorite player's jersey isn't his thing, consider sticking a life-size image of a favorite pro athlete on his wall. Or how about an oversize decal that reflects his favorite movie, his most sought after form of entertainment (anyone for wrestling or monster truck crashes?), or a motivational quote. Now is the time to turn that kid's bedroom into a teen cave!
Removable Wall Decals, Prices Vary, at www.fathead.com.
DIY Room Redesign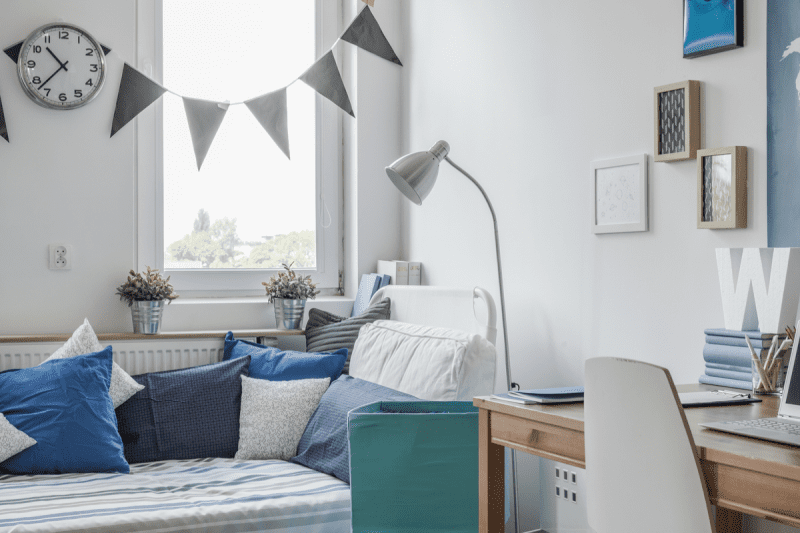 If a room refresh would make his day, and possibly his teen years, brighter, then go for it! This can also be a do-it-yourself project that you can enjoy together! Set a budget, pick out some paint, find an awesome new area rug, grab some teen-friendly accessories, mark the calendar and get the job done. You will be happy to have the bonding time, and it's a great excuse to de-clutter. Shop local, or check out online sales for the best deals.
A New TV
For some kids, a TV in their bedroom is no biggie. For others, where families share a TV in the living room or rec room, a TV to call all his own could be a dream come true. Each family has their own rules around screen time, so this is a tricky one. If now is not the right time, there's always another milestone birthday around the corner!
TCL 40″ Smart LED Roku TV, $180, on Amazon.
Dream Big, Create Memories and Look to the Future with these Gifts for Your 13 Year Old Boy
If you are shopped out and not in the market for more "stuff", here are some wonderful ideas that will have a lasting impact. These gifts will evoke memories for years to come. Be creative in planning something special. The sky is the limit! Snag an idea that works with your budget.
Bucket List
His dreams and goals will change over time, but help him realize that it's a big world out there and he has endless possibilities. Your support and encouragement to list out his wishes is a gift by itself. Part of the gift comes in the form of sharing ideas and making plans to turn his future dreams into reality. Make a pact to help him fulfill a bucket list wish per year until he turns 21. And while you are at it, create one for yourself!
The Bucket List: 1,000 Adventures Big & Small (Hardcover), $29, at Amazon.
Our Crazy Bucket List: A Journal (Paperback), $6.99, at Amazon.
Check it Off
In line with the Bucket List idea, there are many great tracking options out there for travels taken or ballparks visited. Inspire your 13 year old to revel in where he has been, and dream about where he will go next.
Baseball Stadium Logbook: Notes and Memories From Ballparks I've Visited, $5.99, check it out here!
USA Scratch Map, $30, at www.uncommongoods.com.
Concert Tickets
Scan local listings and concert venue sites to pick out a show that would make his year memorable, or scan www.ticketmaster.com for listings in different cities. If it's his first real concert, amazing!! Even if he has been to concerts before, he will still love and always remember tickets to one of his favorite bands. If you come across a show that is already sold out, check resale sites like www.stubhub.com for tickets. Prices often drop on resale sites as the concert date approaches, so be patient and hold out for the best deals just prior to the show!
Game Day Tickets
As 13 year olds like to say, "SAME", as in check the above idea and apply it to sporting events! What a memorable day, to watch his favorite team in action! In addition to ticket sites, reach out to friends on social media. You never know who might have season tickets they are willing to sell, or a good connection to pass along to you.
Stock
This is something that the gift giver will appreciate now, and the recipient will appreciate it years later. Buy him a few shares of stock in a favorite apparel name or restaurant chain or food/beverage brand. Then, teach him a few things about investing over lunch, and then track his stock together. Fingers crossed that it grows along with him!
Fly the Gift to Your 13 Year Old Boy
Surprise your 13 year old with a visit from someone special in his life. Favorite grandparents living out of state? Fly them in! Sibling away at college? Bring them home for a visit!
Make a Bid & Support a Charity
If your budget is as big as his dreams, hook him up by winning a bid for travel, tickets, celebrity meetings, or autographed merchandise at this auction site.
Day Trip & Theme Parks
Aim for one of his favorite things to do, or surprise him with a brand new adventure! Think of visiting a favorite city, hitting the slopes or beach with friends, doing indoor skydiving, deep-sea fishing, a round of golf, an adventure park, an amusement park, or let him choose! Bringing some friends along also never hurts! Check out our guides to Discount Theme Park Tickets!
Weekend Getaway
Head north, south, east, or west and just have fun! Visit a new city or town, or return to his favorite destination and hit his favorite spots while you are there.
Get on the Wait List
Your 13 year old recipient may wait years to see the payoff, but it will be a worthwhile wait. Consider adding his name to his favorite team's waitlist for season tickets (or add your name on his behalf based on team rules)! It can take years for him to actually be granted seats. When the time comes, hopefully, he is able to say yes to the tickets and pay for them! In the meantime, if you put down a deposit you may gain some exciting perks.
We hope our list has inspired you to go out and find a fabulous gift for your favorite 13 year old. But just in case you are still pondering, we will leave you with a bonus idea. Cold, hard CASH always saves the day!
You May Also Like:
15 of the Best Vacations for Teens + Tips & Tricks
Top 10 Unique Gifts for Travelers 2016
20 Super Spring Break Ideas for Families in 2020 & luxe trips that won't break the bank