As you may recall I recently received an invite for the coveted Oprah's Favorite Things event in New York- it was AMAZING!!! After listening to Adam and Gayle chat about all of Oprah's Favorite Things I was inspired to share some of my family's favorites this year as well. We are holiday crazy in this house- like city lights competition winner kind of crazy and when it comes to gift giving we look at it as a year-long sport. Hunting down that perfect gift can be hard so we are sharing some of our favorite things to help you find the perfect gift for EVERYONE on your list!
The Munchkins Favorite Things (aka the BEST Christmas presents for All)
Best Gifts for the Travel Lover
Tinggly- A few years ago we started focusing on gifting our children with experiences over material items so when we came across 

Tinggly we were super excited. Tinggly

 is a one-of-a-kind experience gift voucher that allows your gift recipient the ability to choose one activity from 1000+ of the world's best experiences in more than 100 countries worldwide! It really is the PERFECT gift for everyone but especially those who love to travel. They have different packages available to appeal to all types of travelers. They even offer a Happily Ever After box which would be such an awesome gift for a newly married couple. The boxes are themed making it easy to find the perfect set of experiences to gift. This is one gift I hope to find under the tree this year (**hint! hint!) Learn more about Tinggly here.
EZ Packing Cubes- Hands down the BEST thing we have purchased to save our sanity while traveling frequently with kids are our packing cubes. I have gone into full detail as to why I love these SO much right here. Basics are this- each family member gets their own color trimmed bags making packing and unpacking a breeze. You can purchase them here.
Rockland Luggage Set- of course, every traveler needs a good luggage set. We love the hard case Rockland Spinners. They come in a bunch of colors so it is easy to find your suitcase at baggage claim. Grab them online at Target so you can pick your favorite color.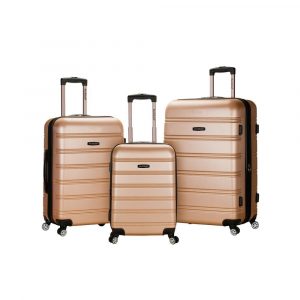 Sony a6000- I went through all sorts of DSLR camera options looking for something that would not only take amazing photos but also be convenient enough to carry with us on all of our travels. The Sony a6000 was the answer. Not only is this mirrorless camera offer crazy fast shutter speeds allowing you to capture the BEST photos of your kids, but it is also much lighter and more compact than typical DSLR cameras. They offer a great price at Target here for under $500.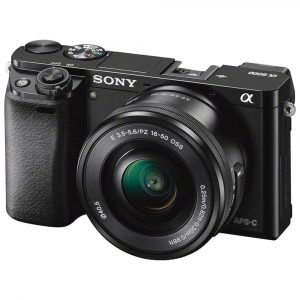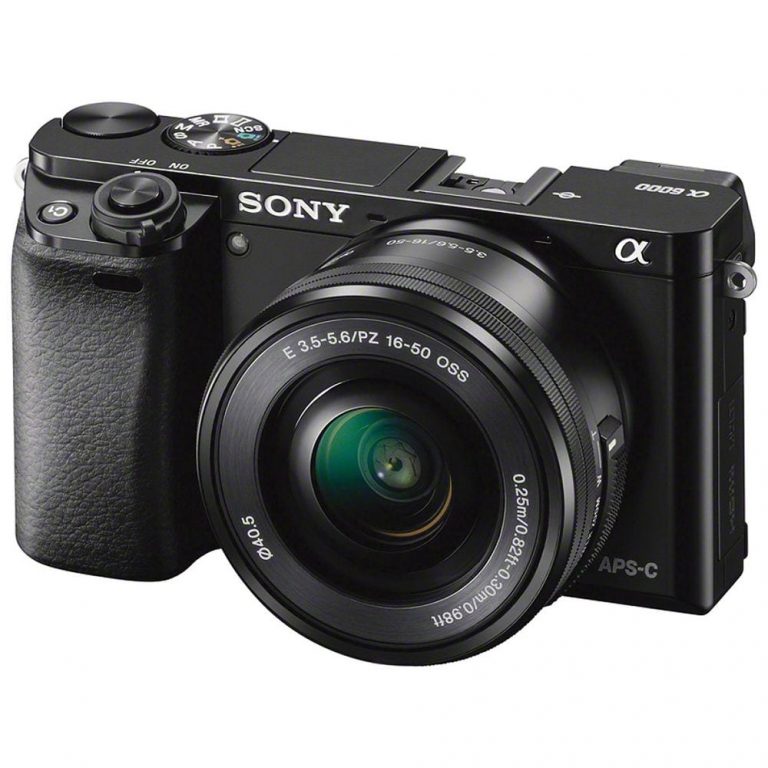 Our Favorite Camera Lens (for the Sony a6000)- If you buy the Sony a6000 I mentioned above I highly suggest you also take a look at this lens. It helps you grab the most amazing images and it is the lens I use 90% of the time to take our best pictures. It's pricey but it is a total game changer. Check prices here.
iPhone XR- I am a sucker for anything that makes my life simpler and this phone does just that! In fact, I find myself leaving my DSLR at home for some of my events because the camera is just SO good on the phone. Another bonus for boss babes is that this phone can support two numbers meaning you may not need to have a separate work phone- woot! woot! Check pricing and learn about more features here. *This was also part of Oprah's Favorite Things this year!!
Travel Pillow- Comfort on a long flight is everything which is why we love our Cabeau Evolution Classic Memory Foam Travel Pillows. We also love that they come in different colors and the covers are washable too! Order yours online here.
Gifts for Her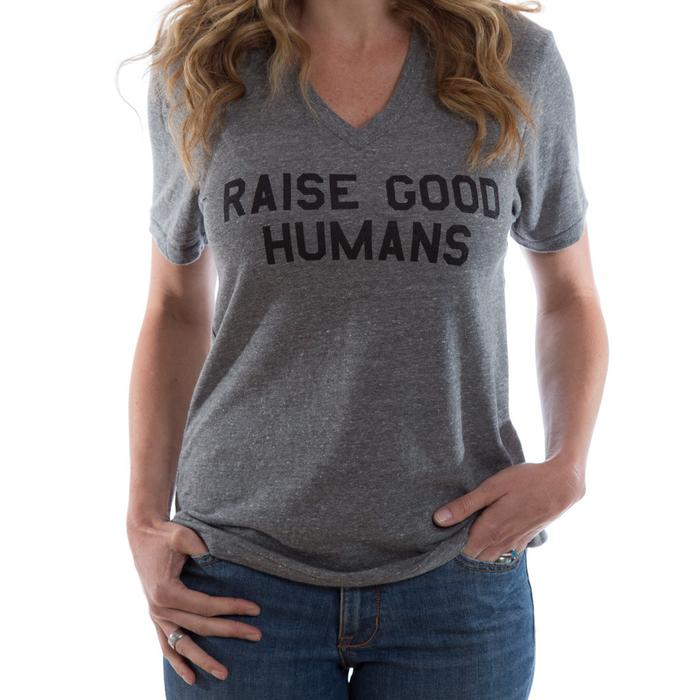 Oprah Magazine Special Issue- "Let it Go" is perfect for every woman in your life that deserves a break. This magazine is filled with amazing info and its step by step guide walks you through techniques to help you relax. It taught me so much and I think it would be such a thoughtful gift for your mom, sister, friend, hairdresser, etc…
Gifts for Him
Lightweight Joggers for Him- These are on my radar for my husband. With as much travel as we do I think these would be so comfy plus they are still super stylish and I love the pockets too!
Give the Gift of the Year
We are big on gifting experiences as I mentioned above. One of the BEST experiences we think you could gift for Christmas (as unanimously voted by our family) is a DISNEY CRUISE!!!!
We have cruised with Disney 8 times and the memories we have made are hands down some of the BEST memories we have! Disney Cruises are perfect because they appeal to each and every member of the family.
Mom and Dad can enjoy a romantic meal at Palo or Remy. They can also check their kids into kids club at Castaway and head over to Serenity Bay for the adults only beach and bar. The Spa is also amazing onboard and they offer oceanview massages while in port at Castaway as well.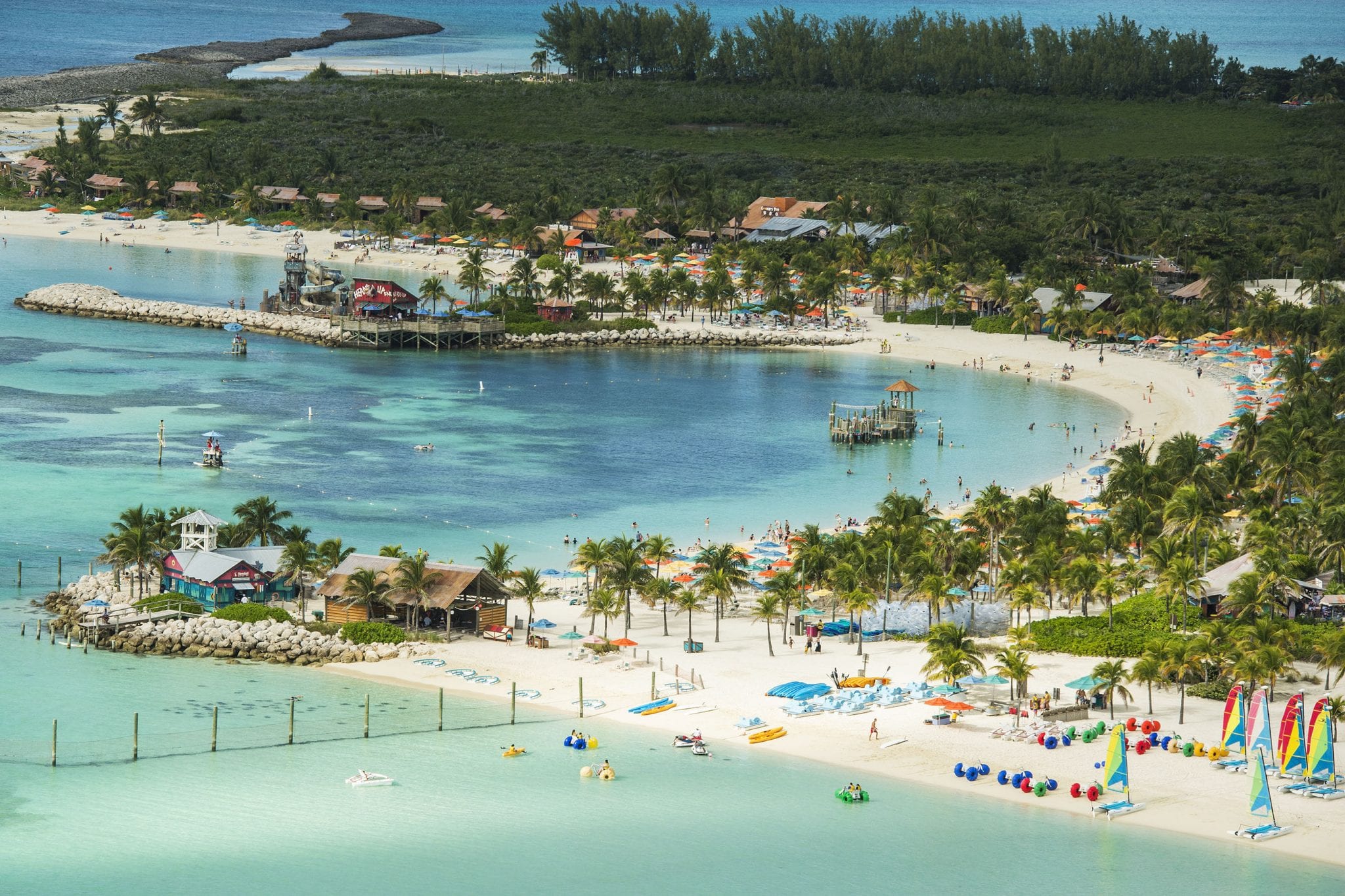 Teens love Vibe where they get to hang out with fellow teen cruisers. My teens also enjoy hanging out with the Disney Cruise counselors there as well. They also love the buffet and the sports court is always a big hit too!
Kids, of course, won't be able to get enough between visiting with the characters, seeing their favorite princesses, and having a blast at the kids club it may be hard to get them to ever leave the ship.
Of course, there are also plenty of things that appeal to the whole family like the amazing restaurants onboard- Animator's Palatte is INCREDIBLE!! The shows are Broadway quality and the pool area is a blast as well!
We recommend using Tink's Magical Vacations for any Disney Cruise or Disney World bookings. Their team is experienced and incredibly helpful enabling you to book the very best Disney trip for your loved ones. They also make sure to get you a great price to. Contact Tink's today for more information.
Perfect Presents for the Host or Hostess
Vision Grills Kamado Ceramic Charcoal Grill– I have this grill and I cannot stop talking about it, it is seriously my new favorite toy. It can grill, sear, smoke, and even bake a pizza. Plus, it is the only Kamado grill that can switch from charcoal to gas in just a few minutes making it super convenient whether you are trying to grill up a bunch of burgers (it can fit 29 patties on the dual stainless steel grates) before the big game or slow roasting ribs for an elegant dinner party. Check out my whole review here
Speckled Jug Vase- I love Joanna Gaines, as most other women do, and so I think her Hearth and Hand products like these beautiful vases would be a wonderful gift to bring for the host of any holiday parties you will be attending. Grab them here.
Omaha Steaks- I have been a fan of Omaha Steaks for years now, as a young girl I used to be so excited when my moms boss gifted her with Omaha Steaks every Christmas. Now as an adult I love to gift Omaha Steaks myself. This year I am purchasing the Festive Banquet package for all of the chefs and hosts in my life. It comes with their popular filet mignons, top sirloins, boneless pork chops, stuffed sole with scallops & crab meat (a personal fav of mine), plus classic arancini that tastes like you got it in Rome, mixed veggies and a classic seasoning packet all under $100. Gift it to your favorite host and you'll be invited to every party next year! You can order them online here.
Fun Finds for the Dog Lover
Plaid Pet Holiday Jacket- We bought matching pj's for the girls and I that match this adorable Plaid Pet Coat from Magnolia. You can purchase one for your pet on Target online here.
Hygge Hat + Leg Warmers- We are big fans of hygge so I can only imagine our pups are too which is why I LOVE this Hygge set from Target. And, it's only $8!!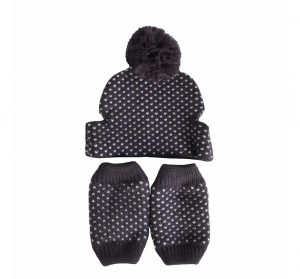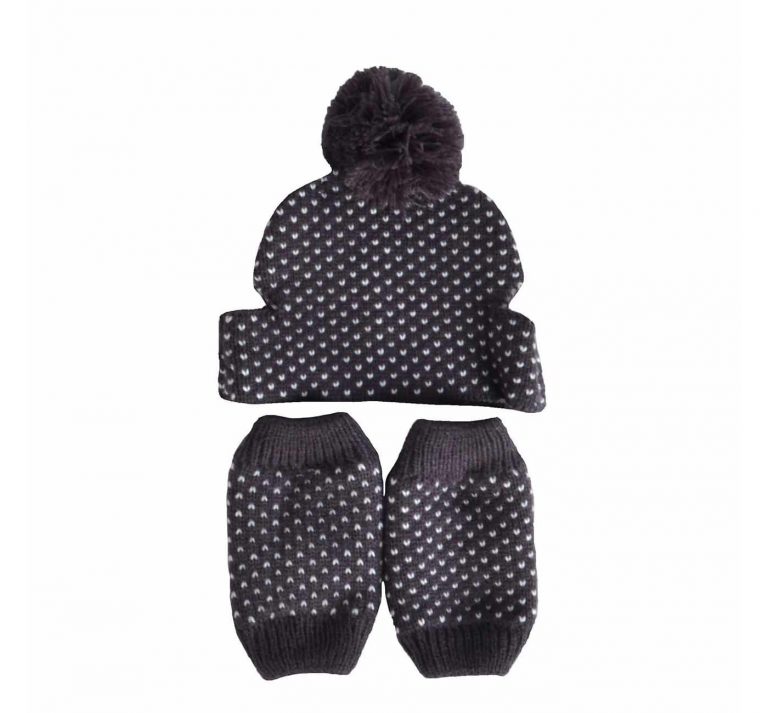 Bark Box– a subscription to Bark Box is the gift that keeps on giving month after month for Dog Lovers. Ella has been begging for a subscription for her pup Paris all year. Surprise the dog lover in your life by ordering a Bark Box for them here.
Pet Plaid Holiday Rope Toy- Another gift for pups and their owners from the Magnolia collection is this super cute rope bone. Our dogs can't get enough of it. They love the way it squeeks and they also enjoy playing tug of war with it too! It comes in two different sizes. Choose the right one for your pup here
Gifts that Every Teen Boy Wants
Apple AirPods- Every member of our family has these or has them on their Christmas list. It all started when my now sixteen year old asked for them for Christmas last year. I questioned him only to find myself a raving fan a few months later. Buy these for you teen and you will be their #1 all of 2019!! Order them here.
Stance Socks- Teens love the most random things. Fun socks are totally in right now and Stance is one of the brands that all the teens are loving right now. Find them here.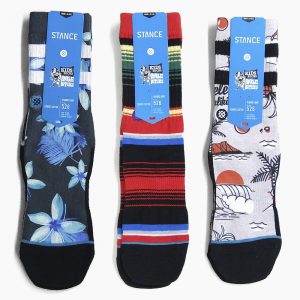 Champion Anything!- Do you remember buying Champion as a kid? It was like a no name brand, right? Well, now it is the best thing since sliced bread and our teens have everything from Champion hoodies, to backpacks, and slides on their list. Score some cool points by ordering some Champion for your teen here.
Nintendo Labo Toy Vehicle Kit– Shea loves building and video games and this awesome kit combines both. You can grab it here.
Tween Girl Gift Ideas
Empower Her- with the Strong is the New Pretty Book + guided journal. I am OBSESSED with this one and so is Ella. You can grab yours here.
Best Gifts for Kids
FurReal Friends Ricky the Dog- Liv is asking for Ricky from Santa this year. He is an adorable puppy that does all sorts of tricks. Watch him in action here.
Disney Princess Royal Horse Carriage Girls 6V Ride-On Toy- Liv has been eyeing this awesome Ride-On Toy and I am sure that any little girl ages 2-5 would love it too! Get it on Amazon here.
Farm to Table Play Kitchen- Every single one of my kids have loved a play kitchen. Liv has a hand me down of Ella's but if she didn't have that one this would definitely be under the tree this Christmas. It's so cute and I love that it does not have any annoying colors. Check it out here.
Arts & Crafts Supply Library- My girls love to craft so this would be absolutely perfect for them! I also love that it will keep them occupied without the use of devices. Find it here.
Hatchimals– little ones are obsessed with these fun little-stuffed animals that hatch out of their egg right in front of their eyes. They come in all different sizes and price points. Find the best one for your little munchkin here.
Smooshy Mush Baby- Liv is super sensory oriented and so she has been obsessed with the squishies for awhile. These babies are made with that same squishy material but they are cute little babies. Perfect for friends. Get one here.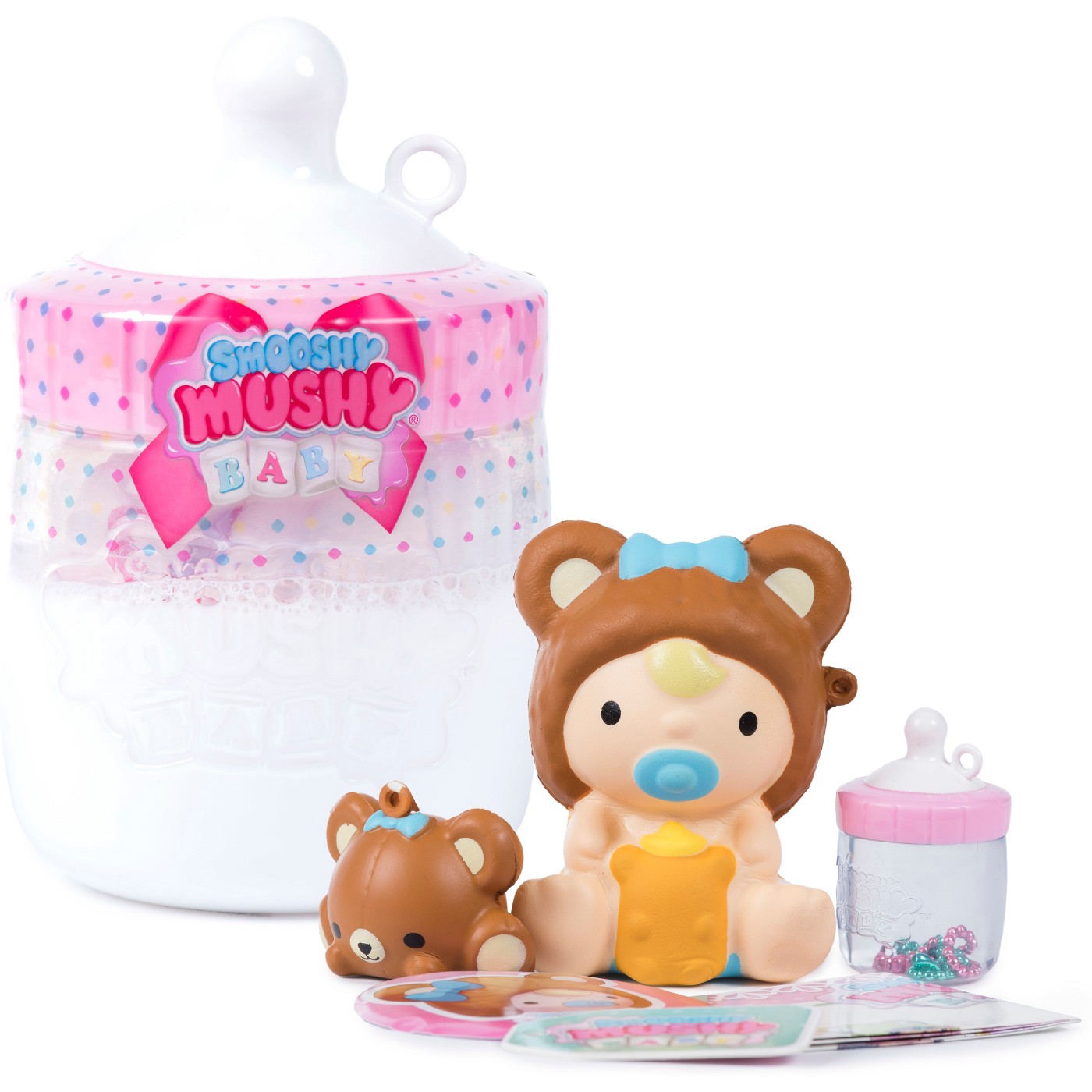 Twisty Pets- are a great idea for little girls in your life (ages 6-8). Their awesome for kids that travel frequently because when they are done playing with them they can turn them into a bracelet. Get them here.
What gifts are on your list this year?

*This post contains affiliate links which just means I make a teeny tiny percentage of any purchase you choose to click through and make. It does not affect your pricing at all.