This post is sponsored by FAGE; all thoughts and opinions are my own.
Some of you probably know I have been on a new health journey since 2020 started, and I have actually been seeing some really incredible results! Not to mention, I'm loving all the food I get to eat and I have become a master of some scrumptious meals. I really don't think this journey would have been quite as successful without the help of my nutritionist. She has really changed the game for me. For one, I'm just the kind of person who does better when someone is holding me accountable.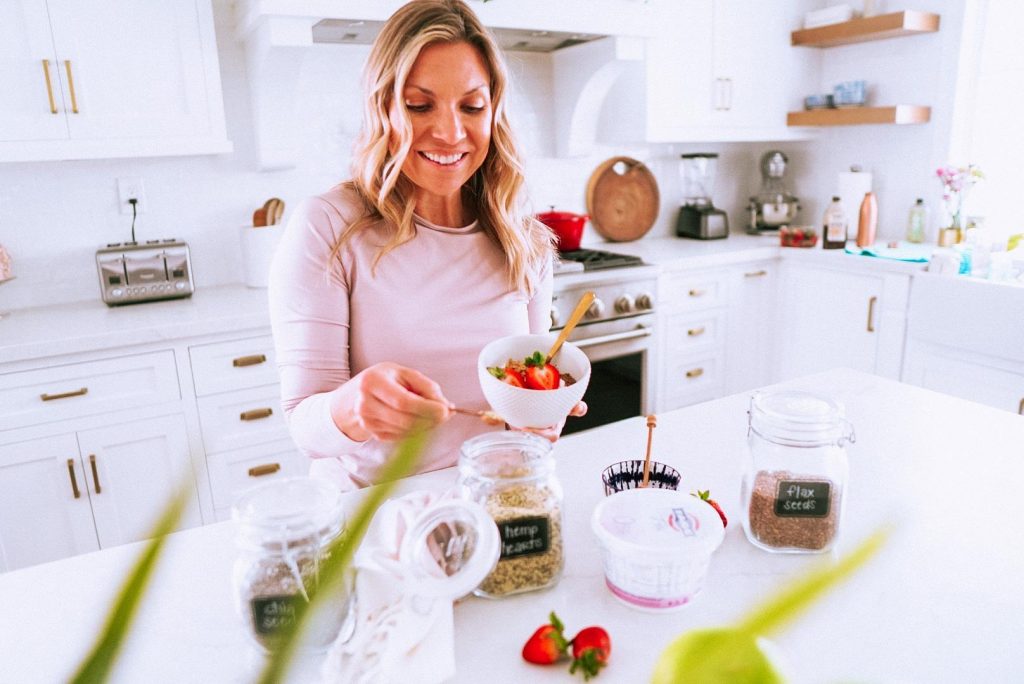 Since I incorporate Greek yogurt into my diet weekly, we decided to make Greek yogurt bars a new tradition in our house. I go all out and create a FAGE Greek yogurt bar once a week! It gives me a minute to slow down from our busy lives and do something that makes everyone in the house happy. While the rest of my family is not vegan, they've all adjusted well to the changes I have made and they definitely look forward to our Greek yogurt bar!
Why does my nutritionist recommend a serving of yogurt weekly?
First things first, FAGE Total Plain Greek yogurt is delicious. It's a food I love that also makes me feel good, and I think that right there is the perfect reason to incorporate it into your diet. Of course, my nutritionist has some even more important reasons for including it.
For one, FAGE Total is an all-natural Greek yogurt that has a ton of gut-health benefits. It is Non-GMO Project Verified and made only with milk and live active cultures. All of which is super important when I'm trying to really watch what I put in my body. It is also a great way to get some additional protein and since FAGE Total Plain Greek yogurt comes in varying fat-levels it can fit into most diets. For me, FAGE Total 0% Plain works best but you can also buy 2% or 5%.
How to Create the Perfect Greek Yogurt Bar
Having the right base is the most important step when creating your Yogurt Bar. We use the FAGE Total 0% Plain Greek yogurt because even though it is fat-free, it is super rich and creamy. This yogurt is really a perfect canvas for any flavors you want to bring in, so you can tailor your Greek yogurt bar to your family's taste buds.
With a few added toppings FAGE Total 0% Plain Greek yogurt suddenly becomes a delicious treat. Take it tropical with pineapple and mango or keep it classic with strawberries and blueberries. You can make it sweet or add a salty kick with crushed up pretzels or a drizzle of peanut butter. Below, you will find all of our favorite toppings that make up the extraordinary Mamian Greek Yogurt Bar!
What You Need to Create the Extraordinary Mamian Greek Yogurt Bar
FAGE Total 0% Plain Greek yogurt
Strawberries
Blueberries
Granola
Toasted Coconut
Chia Seeds
Hemp Hearts
Honey
Flax Seeds
Toss these ingredients into your favorite serving dishes, get your prettiest bowls down from the cupboards, and let everyone create their own masterpiece!