Do you dream of whisking your family away on an incredible trip? Is there a dream destination you are dying to cross off your bucket list? What is holding you back? If it has anything to do with the idea that traveling with kids is difficult, not worth the money, or because you think you won't enjoy the time on vacation yourself let me debunk your myths and share with you the top 5 common mistakes when traveling with kids.
Top 5 Mistakes Parents Make When Traveling with Kids (and how you can avoid them)
Over Planning
I get it, vacations are expensive and you want to get as much out of the experience as possible. The most bang for your buck so to say. But, like most things in life vacationing is really about the quality of the time you spend together versus the number of activities and attractions you cross off your "must-do" list.
I recommend planning no more than one activity per day actually. Or if you are at a theme park maybe 4 total rides for the day. This is because it gives you some structure so that you get out and do something each day but it also leaves you enough time to take it slow, to be present with each other, and to re-connect which really should be the point of your vacation anyway, right? Scheduling your vacation days this way also allows time to add in some spontaneous moments as well, which are always a welcomed addition.
Not Doing ANY Research
Okay, I know this sounds totally counter-intuitive/ hypocritical because I just told you that over-planning is a mistake when traveling with kids. But, guess what that doesn't mean you get a pass from vacation research altogether.
Research and gain an understanding of the area in which you are traveling to is key. I recommend using Pinterest (you can follow me on Pinterest here), Tripadvisor, and Yelp. You can also check relevant hashtags on your favorite social media channels. I have successfully avoided quite a few mistakes when traveling with kids by searching these hashtags specifically- #familytravel #takeyourkidseverywhere #familyvacation #familytraveltips.

You should also contact the local Visitors Bureau in whichever destination you are traveling to. They can help you with sample itineraries and suggestions depending on your family's unique qualities. They also often offer coupons and deals for local attractions.
This way you can collect a stack of ideas and first-hand knowledge before you ever arrive, it also ensures you won't come back home from vacation only to learn about some amazing attraction on Facebook that you totally missed.
For example, I learned about a small family-owned private boat rental in Capri from a Family Travel Facebook Group. Not only was it totally affordable, but it also allowed us to explore the Blue Lagoon before the crowded cruise boat excursion tourists arrived- all thanks to tips I learned through research.
Not Packing the Right Gear
Having the right gear can be crucial when you are traveling with little ones. For example, having a baby carrier in lieu of a stroller in Rome is HUGE.
Or contacting the hotels to make sure they offer portable cribs before you choose to leave yours at home (this happened to us in D.C. at a high-end hotel). It also includes packing the right clothes and shoes.
Ha!! Speaking of gear. Check me out dining ALL the gear trying to capture moments of the kids' first surf lessons while letting my youngest nap on the sidelines.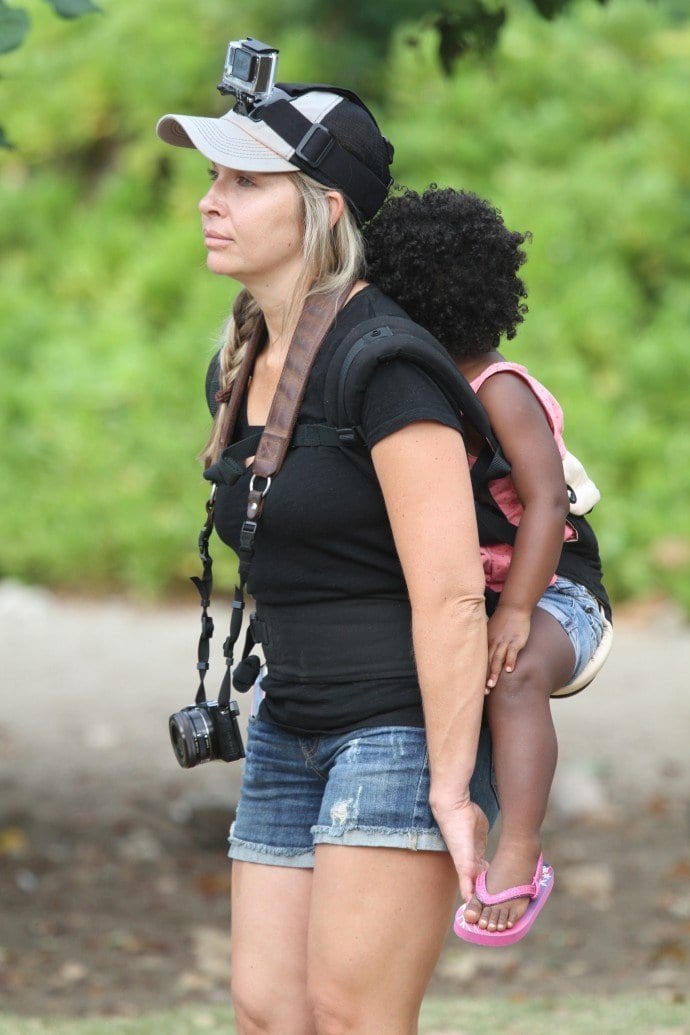 NOT SURE WHAT TO PACK?
Not Involving the Kids in the Planning Process
Want your kids to be engaged and present on vacation? It's simple just involve them in the vacation planning process. Allowing your child to have a voice means that you get a "buy-in" because their involvement makes them part of the team versus an outsider and this type of leadership brings everyone in the family together.
Here are a few examples of how you can involve your child in the planning process.
Toddlers: find YouTube clips or age-appropriate movies to help your child become acquainted with the sights and sounds they will be exposed to. Talk about fun activities and get them excited about them by looking at the websites together or playing pretend at home as if you were already there. This also helps your child understand what types of behaviors are acceptable at the place you will be visiting. For example, if you will be visiting a museum you could practice talking softly, keeping our hands to ourselves, and reminding them not to run in museums.
Kids: search online together to find fun activities. My kids enjoy looking at Pinterest, the Visitors Bureau Website, specific hotel and activity sites, and more. Kids can also join you at the library where you can look up travel books or find stories set in the destination you will be traveling to.
Teens: have your teen search on their own either online or social media using trending and relevant hashtags. Then have them report back to you on their findings. They too, can join you at the library or may enjoy renting and watching movies that are relevant to the destination.
Not Scheduling In Downtime
It is essential that families schedule in time to relax while on vacation too. It sounds funny but I know from experience that it is easy to get caught up in all the excitement of booking excursions and tours that you lose sight of the actual reason you took the vacation. To VACATE! To actually tune out from the world and reconnect with your family.
Some of my kids' favorite memories were made hanging out in the hotel room, like this moment from a trip we took to Hard Rock Cancun.
Tell me some of your best tips for traveling with kids in the comments below.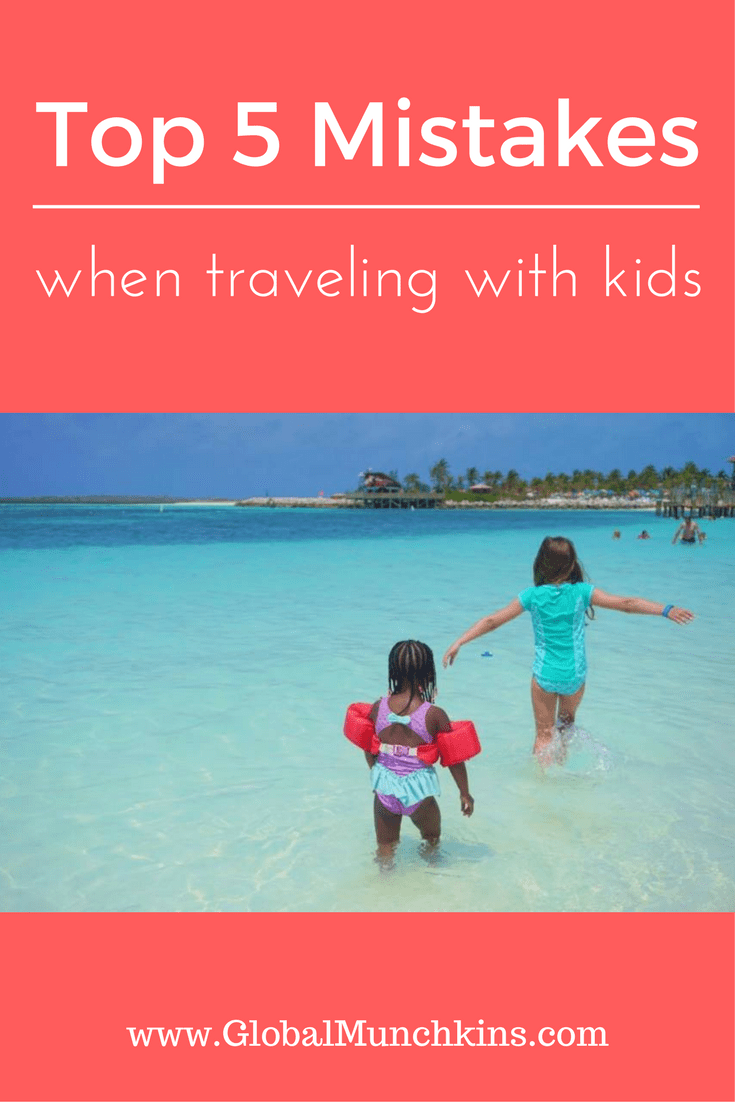 Latest posts by Mama Munchkin
(see all)