img src- siliconangle.com
Live without internet… Nooooooo!!! Thank goodness MTX Connect has got your back when your traveling through Europe.
As you can imagine staying plugged in to what's going on is insanely important for this mom of 5- who also owns 2 businesses and runs a blog in her downtime. We travel A LOT and most of the time things are fine bc we can get work done right from our hotel room- as long as we have internet. While planning for our European trip we were a little stumped at how to easily maintain internet on our phones while traveling through four different countries. So, imagine my excitement when I learned about MTX Connect. Have you heard of them??
MTX Connect allows you to stay connected through their SIM card and wireless internet services. No roaming… No swapping carriers. You can travel country to country while easily staying connected.
To get started all I had to do was log onto their site: http://www.mtxc.eu and order my FREE SIM card. I received it in the mail in about a week.
Then I went to their site to learn how to set it up. Looks easy peasy…
How does it work? It's SO simple!!!
Choose the SIM card size you need and take it out of the package
Switch off device, insert SIM card, switch device back on
Go to the Settings Menu. Set an Access Point Name (APN): internet
Wait while your mobile device is registered to the network, then open your browser.
You will be re-directed to the Activation Page.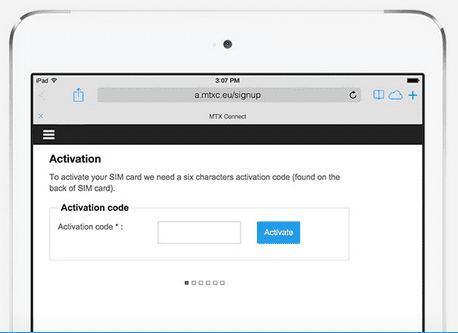 Lastly, review the Service Guide
That's IT! Easy to set up!!!
And, once you are set up the rates are fantastic!!! Definitely a must have for our upcoming European Extravaganza!!!
Check them out today. I know they are offering an *Optimal daily rate for a limited time and you won't want to miss out-
http://www.mtxc.eu/en/pricing.html
*Note: MTX Connect provided me with a free SIM card to facilitate a review. All opinions are my own