California is one of those states that truly needs no introduction. People from all around the world come to visit the top California cities, such as Los Angeles, San Francisco, and San Diego. Oxnard, on the other hand, is a bit of a hidden gem.
You might be surprised to find out that there are actually a ton of fun things to do in Oxnard, California for the whole family! This past summer, we gathered with some family for an extended weekend to enjoy an incredible beach vacation in Oxnard.
---
How to Get to Oxnard
Need to know how to get to Oxnard? Oxnard is located just 50 minutes west from Burbank Airport (BUR) and 60 minutes south of Santa Barbara Airport (SBA). However, most visitors fly into Los Angeles Airport (LAX) which is about 75 minutes northwest of Oxnard.
---
The Best Things to do in Oxnard
If you've never visited Oxnard, you've been missing out. It's a Southern California town with a vibrant, beachy vibe, perfect for those who are searching out some sun, sand, and sea.
Of course, beyond the beach, there are museums, restaurants, art galleries, and plenty of other attractions. I have driven by Oxnard numerous times on the way to Santa Barbara and never once thought to visit, however, I was oh so wrong.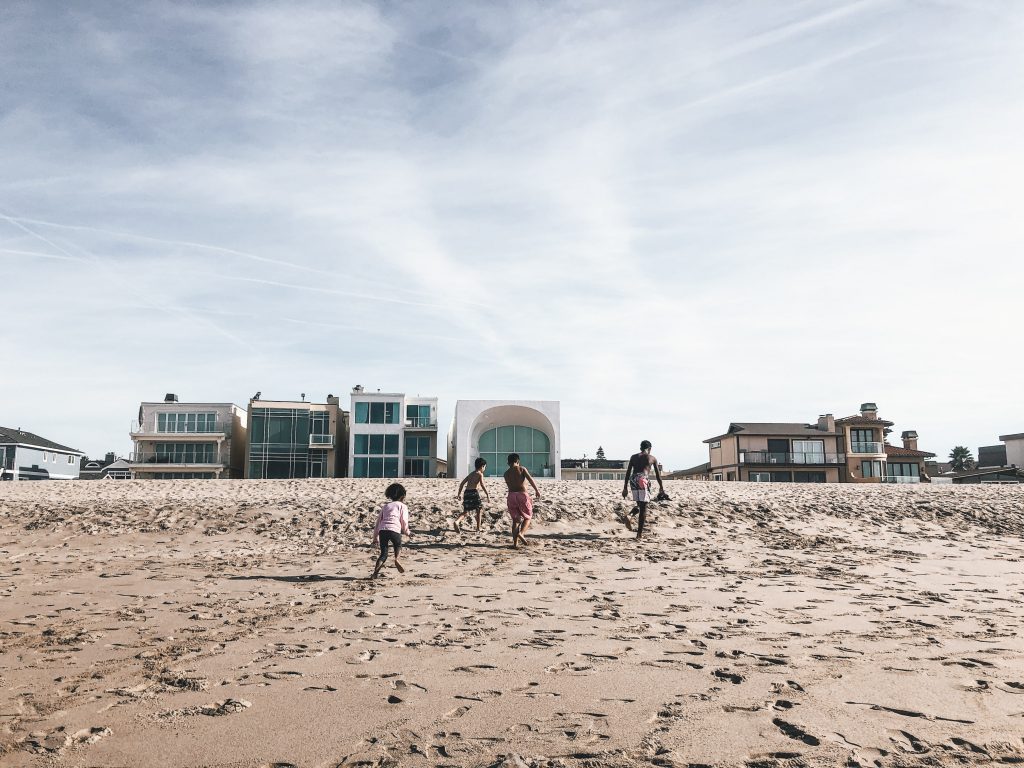 ---
Explore Mandalay State Beach– The Perfect Thing to do in Oxnard if You're Looking for Adventure
Mandalay Beach has tons of wetlands, scrub plants, sand dunes, flora and fauna, and so much more. It is a beach that is meant to be a bit rugged, perfect for the explorers in all of us. Unlike many other popular Oxnard beaches, Mandalay does not have any beach facilities. It is more or less for those who are looking for an escape, perfect for picnicking or bird watching with the little ones. It's also the perfect spot for a sunset stroll.
---
For those seeking out a more typical beach experience, we highly recommend Oxnard State Beach Park. Many locals favor this beach over the other in the area. You can follow the beach all the way to Oxnard State Park, where you can find grassy lawns for picnics and wonderful little playgrounds for your children!
---
Surf at Silver Strand Beach
If you are looking for the best beach to catch a wave visit Silver Strand Beach. This beach is a favorite of the locals who enjoy sunbathing, kayaking, fishing beachcombing, and of course, surfing. While you can surf year-round, but you'll find the best waves summer-winter.
In our experience the water temperature has been on the chilly side, even during the summer months so we highly recommend bringing your wetsuit.
---
Whether you and your family are huge car buffs or not, the Mullin Automotive Museum & Murphy Auto Museum offers a fun way to explore automotive art from the past and present. The vehicles in this museum are mostly classic cars from the earlier half of the twentieth century. You can see them in both static and revolving exhibits.
We highly recommend taking a guided tour of the museum!
---
Enjoy Delicious Food & Water Sports at Marine Emporium Landing
The Marine Emporium Landing is a great place to rent all sorts of fun water equipment from Jet skis, to paddle boards to fishing trips and more.
Something I didn't expect was the vibrant and diverse offerings when it came to restaurants in the area. There are some delicious places to grab a bite to eat or a cup of coffee (I love Honey Cup Coffee and Kitchen) and enjoy the beautiful landing.
Our recommendation is Waterside. Try their daily seafood specials. Their lamb burger is also outstanding- it's my husband's go to every time we visit. We like to head in for happy hour, their Oxnard Strawberry Mule is amazing, and then stay for dinner.
---
Indulge in delicious treats at the Annex Food Hall
Located at The Collection at RiverPark, the Annex Food Hall is a haven for food lovers of all ages. This culinary destination features a variety of eateries and food stalls serving a wide range of cuisines.
You can sample different dishes, from tacos and sushi to ice cream and pastries, ensuring that everyone in the family finds something they love.
---
There is nothing better than a heaping of fresh fruits and veggies from a local farmers market. The Oxnard Farmers Market happens every Thursday from 9:00 AM-1:30 PM at Plaza Park in downtown Oxnard and features some of the best local food vendors. It is a great place to walk around, people watch or enjoy some tasty, local eats.
---
Heritage Square delivers a little piece of Oxnard history. Here you can find a cluster of historic buildings, which can be thoroughly explored with available docent tours.
You can also explore the 25 different businesses in the area, as well as the small gift shop and visitor center. It's the perfect visiting spot for a sunny afternoon!
---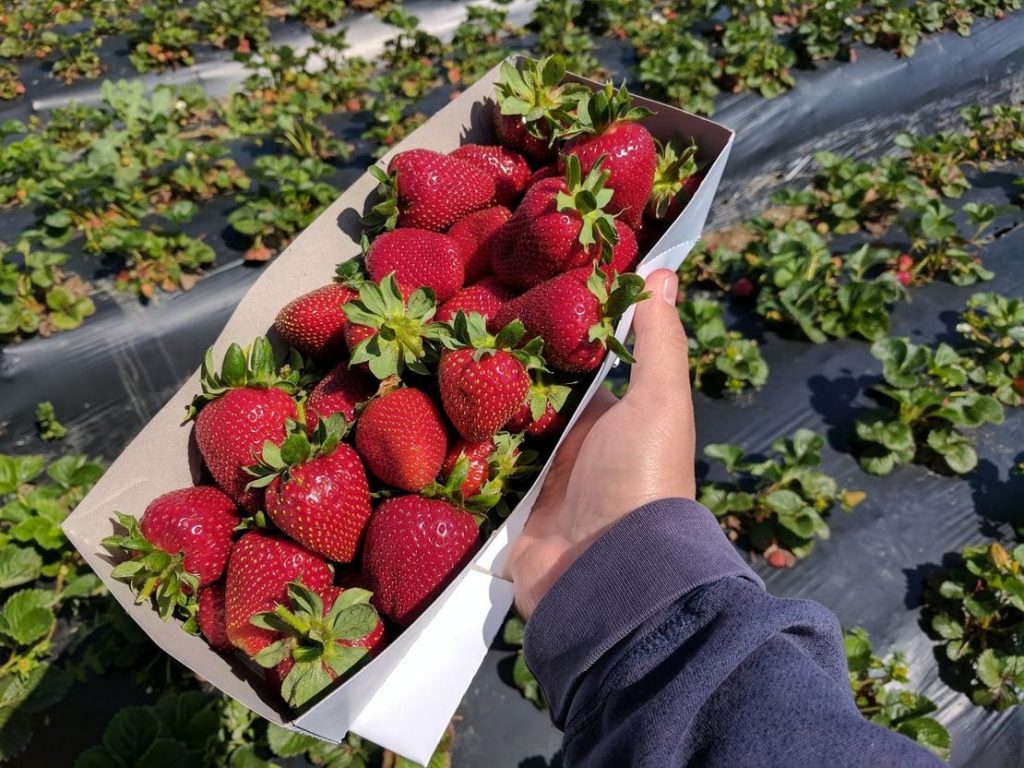 The McGrath Family Farm is owned by an Irish American family that has been farming on the California Coast for five generations. This utopian garden farm is sustainable and grows a wide variety of fruits and veggies throughout the year.
The farm tours are a great way to educate your family on the importance of preservation. Plus, you have the opportunity to pick your own produce!
---
Do some Shopping, Dining or Catch a Movie at the Collection Riverpark
The collection Riverpark is a beautiful outdoor shopping center. It's a great place to grab a bite to eat, and do some shopping.
Of course it has your mainstay stores like Whole Foods (which is where we stop to grab all our groceries before heading to the beach house) and Target. In addition, you'll find REI, The Container Store and so much more.
---
Have some fun at Bowlero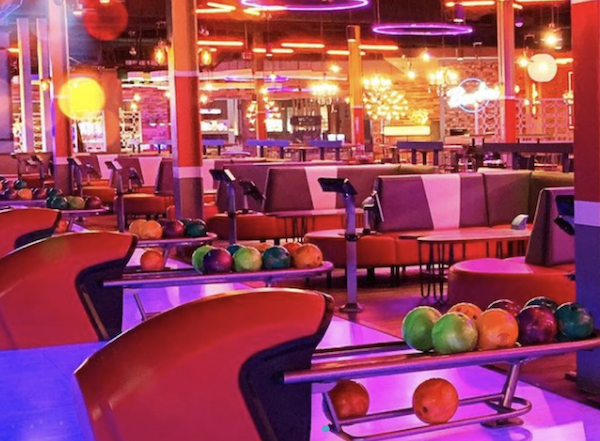 Speaking ofthe Collection Riverpark, located inside is a new destination Bowlero. The Collection at RiverPark is enhanced by Bowlero's top-notch bowling, delectable cuisine, and unique events.
Take advantage of the game's new heights with distinctive blacklight bowling lanes, laneside lounge seating, and high-definition television walls. Bowlero Oxnard also has an incredible arcade and an amazing restaurant with high-end food and drink options.
---
At the Carnegie Art Museum, you'll find some of the most gorgeous artwork to come out of California. There is a wide range of pieces by extremely talented local artists, as well as a few permanent collections.
The beauty of this museum is that you can find something here for every taste. From contemporary art pieces to sculptures to photography, the Carnegie Art Museum is a diverse, indoor activity for all.
---
River Ridge Golf Club
River Ridge Golf Club is a public golf course located in Oxnard, California. The course offers a challenging yet enjoyable golfing experience, with breathtaking views of the surrounding mountains and the Pacific Ocean.
Overall, it is a great golf course and a fun thing to do in Oxnard!
---
Just because you're in California doesn't mean that you can't have a bit of a Venetian Experience. One of the best ways to explore the outskirts of the Channel Islands Harbor in Oxnard is by Gondola.
The best part is, you won't be one in a hundred gondolas floating through the canals, as the channels are much wider and the Gondola rides are less popular. This makes the whole experience far more special.
---
Public boat transportation on one of the Island Packers is available from Channel Islands Harbor in Oxnard over to Channel Islands National Park. You might just see some sea lions along the way! Once you arrive there is plenty to explore from snorkeling to hiking and even whale watching.
---
Underwood Family Farms is open has different sections open all year round, and is the perfect place for your family to learn more about the diverse farming community in Oxnard. From educational tours to fruit and vegetable picking, there are tons of different outdoor activities that a family can enjoy here.
---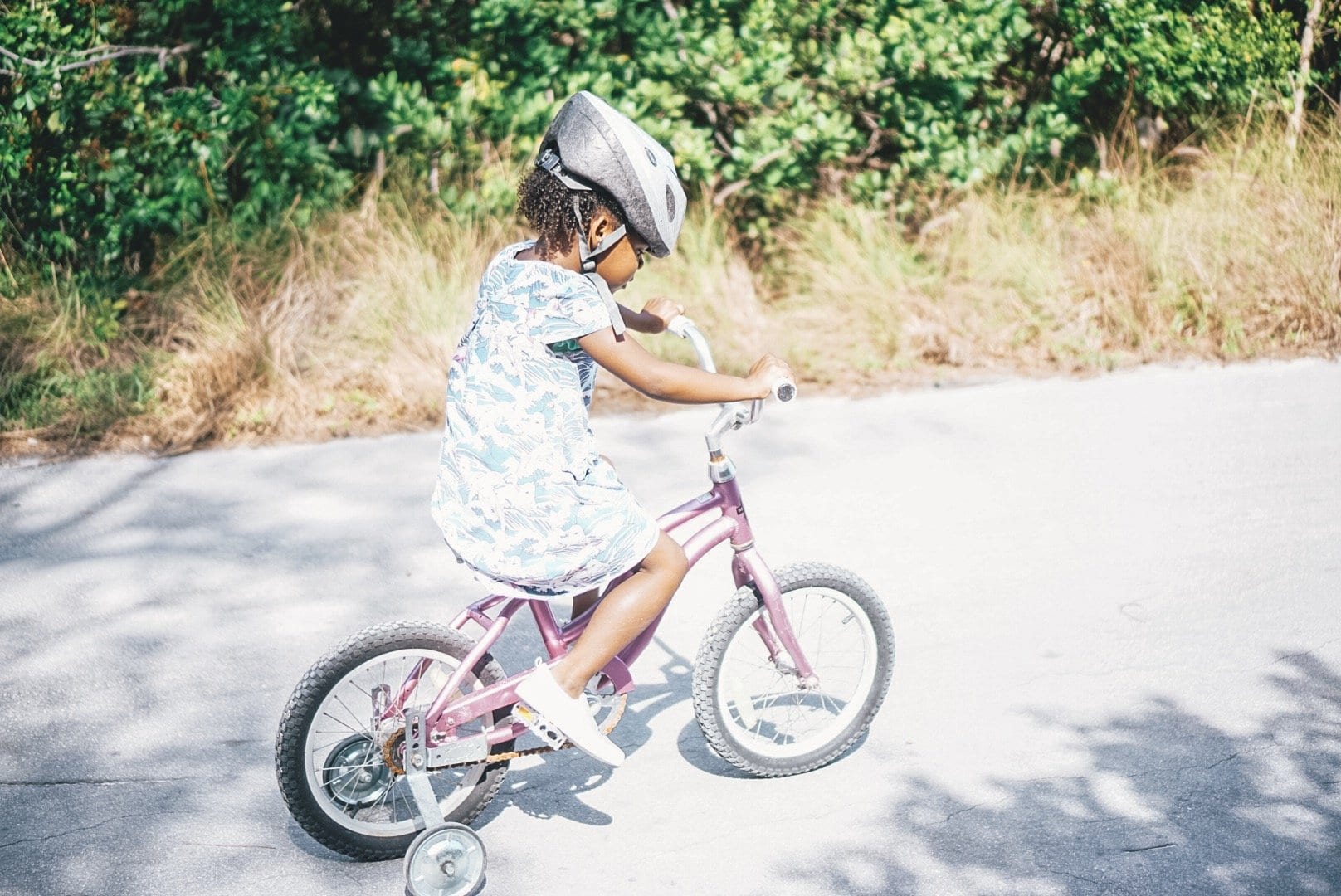 The Ventura River Trail runs along what used to be the Ventura and Ojai Valley Railroad. With a strange industrial feel, you can get an idea of the businesses of both past and present, each of which helped to fuel the city's growth. There is a walking lane and bike lane. Both run 17 miles along a gorgeous path, great for families looking to get outdoors.
---
Looking to kick back and soak in the beautiful weather. There is no better space to do so than Arroyo Verde Park, especially on a sunny day. With 132 acres to explore, including two children's play areas and BBQ grills spread about the park.
---
Enjoy Oxnard!
---
Map of Things to Do in Oxnard
---
Why You Should Go
This lively little beach town is filled with inspiring beaches, well-preserved historical sites, and a number of different festivals throughout the year. It may be more quaint than larger California cities like LA or SF, though it is still a wonder to explore!
---
Frequently Asked Questions Things to do in Oxnard
What is there to do in Oxnard?
Channel Islands Harbor
Oxnard State Beach
Emma Wood State Beach
Mcgrath State Beach
Hollywood Beach
Port Hueneme Beach Park
Mullin Automotive Museum
Dive Deep into the Channel Islands Maritime Museum
What beaches are near Oxnard?
Silver Strand Beach
Hollywood Beach
Oxnard / Mandalay Beach
Hobie Beach
Kiddie Beach Park
What are the best places to stay in Oxnard with kids?
The Pierpont Inn
Four Points by Sheraton Ventura Harbor Resort
Cliff House Inn on the Ocean
Ventura Beach Marriott
Check out more of our adventures and travel trips over on Instagram!
---
If you enjoyed reading about things to do in Oxnard, you might also enjoy:
The Ultimate Guide for a San Diego Staycation
The Best Things to Do in California; 15 Amazing Stops!
15 Things To Do in Oxnard [The Hidden Gem Beach City!]
---
Pin-It for later: 18 Things To Do in Oxnard [The Hidden Gem Beach City!]