I've always believed vacation is more about your state of mind than your destination, which means that staycations can be just as incredible as a cross country trip. If you're our Southern California neighbor, San Diego is the perfect place for a staycation. It is especially great for families because there is a huge variety of things to do. Not to mention, no matter how many times you've been to San Diego you can always find something new to explore. You can probably even find something new if you're a San Diegan yourself!
The Ultimate Guide for a San Diego Staycation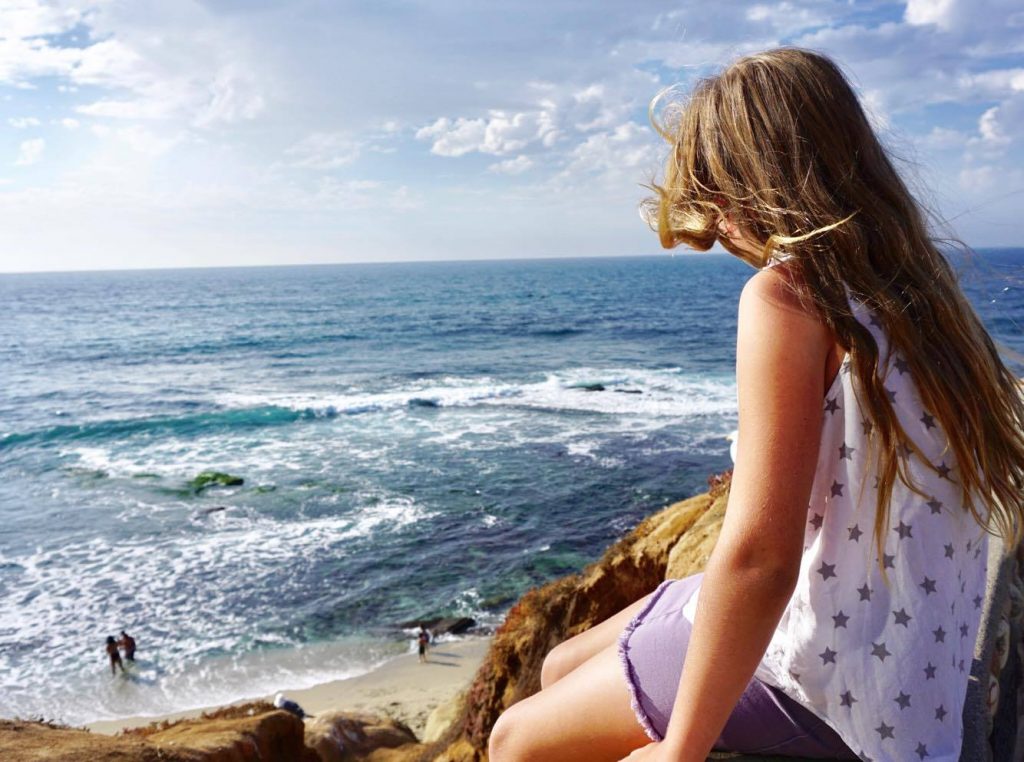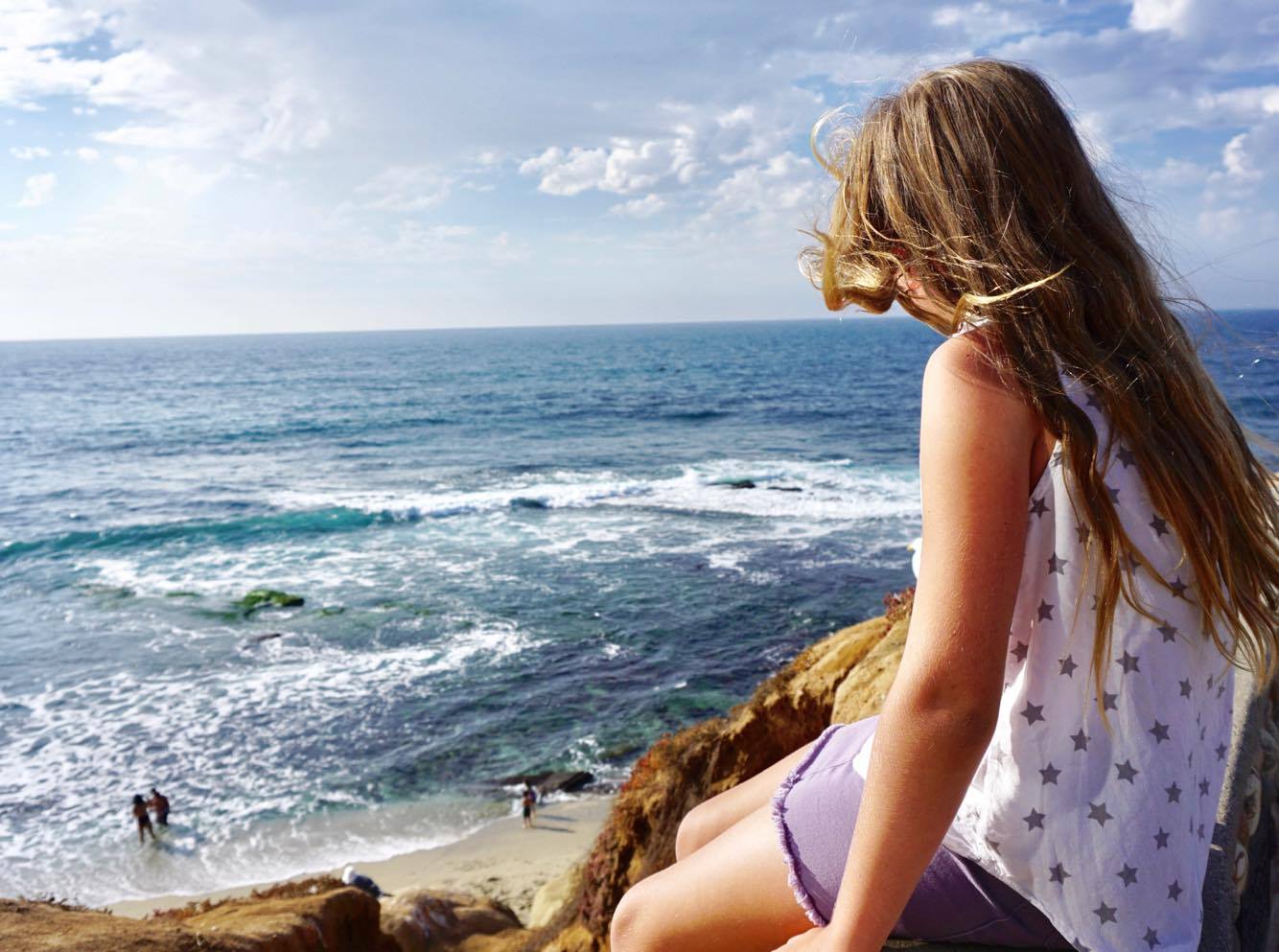 What Makes a Staycation in San Diego So Great?
Sometimes staycations are even better than the vacations that take you out of town simply because they are so relaxing. No long road trip traffic, no security lines, you hardly even have to pack a bag! If you're bringing kiddos along for this San Diego staycation, you will be amazed at how relaxing it is to take a vacation minus all the stresses of actually traveling.
So, why San Diego? First off, you will probably find it hard to beat San Diego weather. You're pretty much guaranteed a mild, sunny day year-round here. That is, after all, why it's such a popular destination for out of towners. There's also delicious food to be tried around every corner, plenty of places to shop, tons of ways to explore the outdoors, and always something new and exciting going on. 
The Best Hotels for a San Diego Staycation
San Diego is also home to many wonderful hotels. This is great because while you won't be going anywhere new, you can find a new place to rest your head and you definitely won't be the one making the bed in the morning. You can find a hotel in San Diego for just about any taste and budget, from modern city high rises to cozy beachside hotels. Here are just a few of our own favorites!
There is no better place to check-in and hide from the hustle and bustle than the Rancho Bernardo Inn. You will find everything you need here, from restaurants to entertainment. There are three swimming pools, a world-class spa, and multiple places to dine. Plus, this resort is in the hills meaning it gives off a more tranquil vibe than you will find anywhere in the city.
This is the hotel where luxury and family fun meet. The resort has a total Mediterranean vibe, which will transport you far away on your staycation. You will never be bored between the 4 pools, a five-star spa, tennis courts, and yoga classes. If you are looking to venture away from the resort, it is located right along the Pacific Ocean and you can find plenty more activities there.
Of course, if you need an extra nudge to book this hotel you should know it is a Forbes Five-Star and AAA Five Diamond luxury San Diego resort. It can't be beaten!
Loews Coronado is one of our favorite family resorts, they make traveling with kids a piece of cake. One of the things we love the most is how friendly and helpful the staff always are at Loews Coronado. Not to mention, the location is pretty nice! You will be surrounded by boats and yachts in the marina with a view of the Coronado Bridge in the distance. You can check out a detailed review of the resort here!
If catching a game at Petco Park is on your San Diego staycation to-do list, the Omni is the perfect hotel. It is within walking distance of the ballpark, and by walking distance, we mean it has its own private walking bridge over! This also means it is right by the Gaslamp District, so you can easily hit the town for a parent's night out.
All the Best Things To Do in San Diego
San Diegans are pretty lucky to live among such unique things, like Balboa Park. As you probably already know this is much different from your average city park, but have you really taken the chance to explore it? There is plenty of open space, green belts, walking paths, gardens, museums, and theaters. It is also home to the San Diego Zoo, which is another attraction you'll find later on in this list. The Japanese Friendship Garden is one of the coolest attractions in the park. You will feel like you have been transported straight to Japan. Fun little fact, each koi fish has its own name! 
San Diego County residents are offered free admission to different museums in the park rotating monthly. Check out further information here!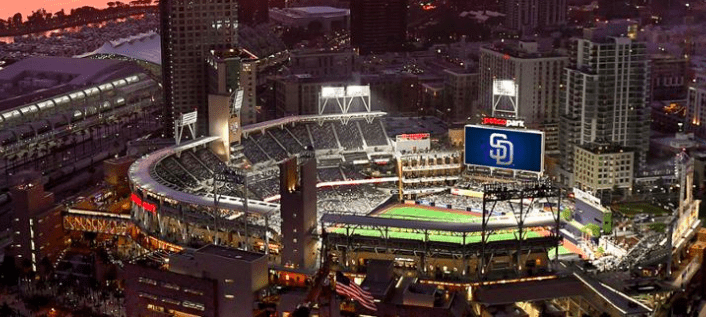 If you are local to the San Diego area and haven't made it out to spend a sunny afternoon at Petco Park, you are missing out! The 3-acre park at the park is unlike anything else in MLB stadiums. You can walk around, enjoy a picnic, or let your little ones run the bases at the mini diamond. You can see the games from here as well, just toss a blanket down and relax. It's definitely one of the best ways to see a baseball game with kiddos and the perfect activity for a San Diego staycation.

Whether you are an avid hiker looking for a challenge or if you want to take a leisurely family hike, you can find a trail at Torrey Pines States Reserve. The views are pretty much guaranteed to be spectacular and you might just end up on a long stretch of pristine beach at the end of your trip!
If your San Diego staycation is a girl's getaway, Seaport Village is one stop you will definitely want to add to your list. The Spanish style buildings and cobblestone walkways make for the perfect atmosphere to treat yourself. There are over 50 shops to look around at and plenty of places to grab a yummy lunch.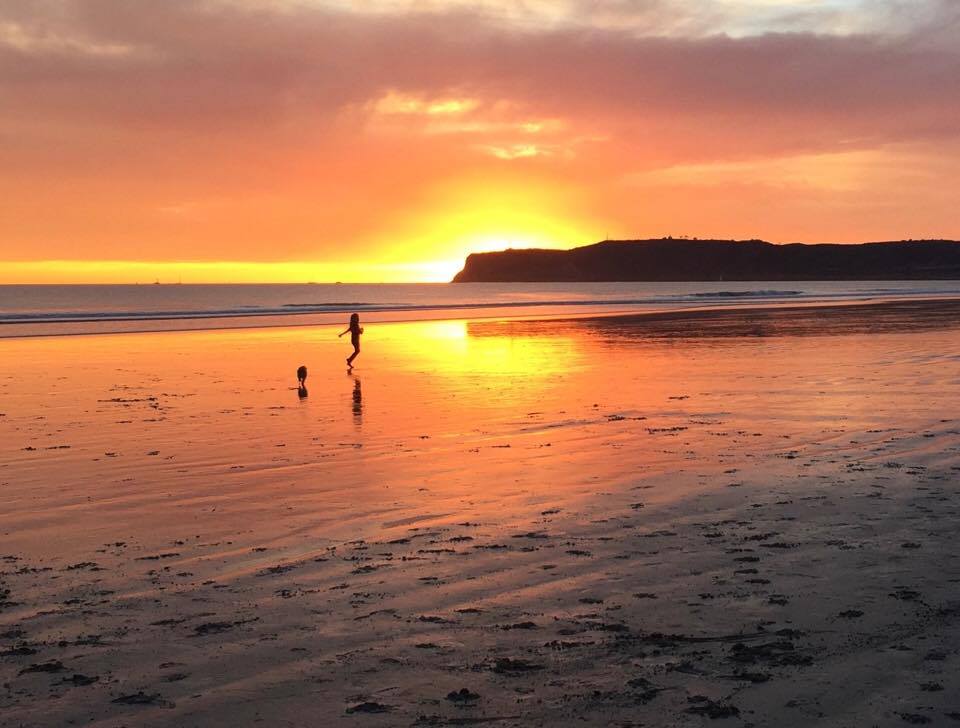 Coronado has long been one of our family's favorite beaches, and it's perfect for a staycation since this little town is very dog-friendly. We have brought our dogs along a couple of times when staying at The Loews Coronado Resort. This resort is so relaxing and luxurious while also being extremely family-friendly. There are also some dog beaches close to the resort. Coronado such a fun area to spend time together as a family, pets included.
You can't go wrong with an exciting day at the zoo as a family. With a staycation mindset, you can take your time roaming around these parks and taking in all they have to offer. Just don't forget the stroller! These parks require a lot of walking and little feet will probably wear out at some point. 
I recommend heading to the San Diego Zoo Safari Park with younger children. While there may be less of a variety of animals, the guided safari tour is great for little ones. Plus, it means you don't have to do so much walking.
La Jolla is one of the most beautiful beaches in San Diego. Not to mention, I've seen some of the best sunsets of my life here. I never get tired of walking along their gorgeous beaches, seeing the seals at the Children's Pool, and eating at their incredible restaurants with beautiful ocean views. This is also a center for some pretty cool art. You will find many museums to explore and murals lining the streets.
Oh, and you can't miss out on the Secret Swings! Perfect spot for a local to visit on a San Diego staycation. Check out my visit to them here.
I would love to hear your favorite things to do in San Diego! Let me know in the comments!
You May Also Like:
50 Things to do with Kids in San Diego (20 are FREE!)
Sea World Tips & Tricks To Make Your Day a Breeze!
The Best Things to Do in California- 15 Amazing Stops!
Latest posts by Emily Myers
(see all)